One of the cheapest and most nutritious foods a lot of us enjoy to eat regularly is eggs. One of the best things about this food is just how multi faceted and versatile they are as an ingredient.
Since eggs have been used historically in so many different cultures, this means that they all have different ways of preparing and serving this ingredient, and a lot of people do not know how many different ways there are to prepare eggs.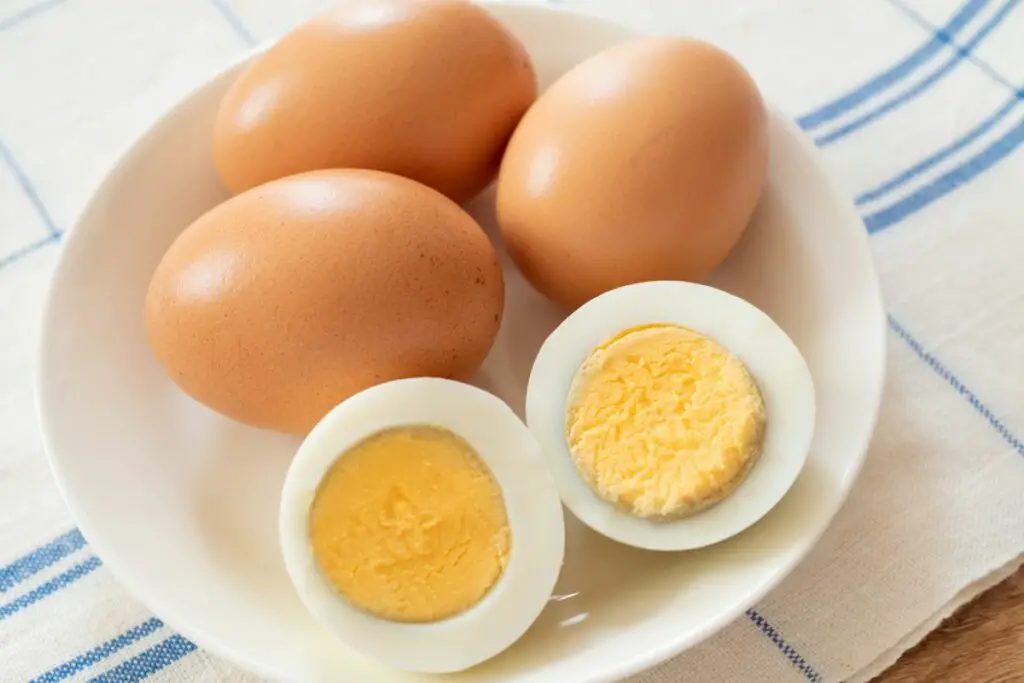 But what you probably do know is how many different dishes you can add eggs to.
Eggs are also well known as a breakfast food and they are most commonly eaten at this time in most countries, however, they can still be enjoyed at any time of the day and you can incorporate them into almost any meal you want.
One of the most common ways of cooking eggs is by hard boiling them. This method is popular because of how simple and easy it is to do only needing water and a heat source, and it is the most common way of cooking eggs when you want them to be used as an ingredient.
However, there are quite a few people who enjoy hard boiled eggs by themselves.
In spite of this, the taste of a hard boiled egg just by itself can be quite plain, and some people dislike it. But, if you want to eat hard boiled eggs to improve your nutrition, or just to get more protein, then you might want to try making the dish more interesting.
And, one of the best ways to make eggs more interesting is to serve a hard boiled egg with different sides.
So, if you are tired of eating hard boiled eggs by themselves and you want to find a side dish that has a complementary flavor, we have found 8 of our favorite side dishes, and hopefully you will find one that suits your taste!
Why You Should Try Serving Sides With Hard Boiled Eggs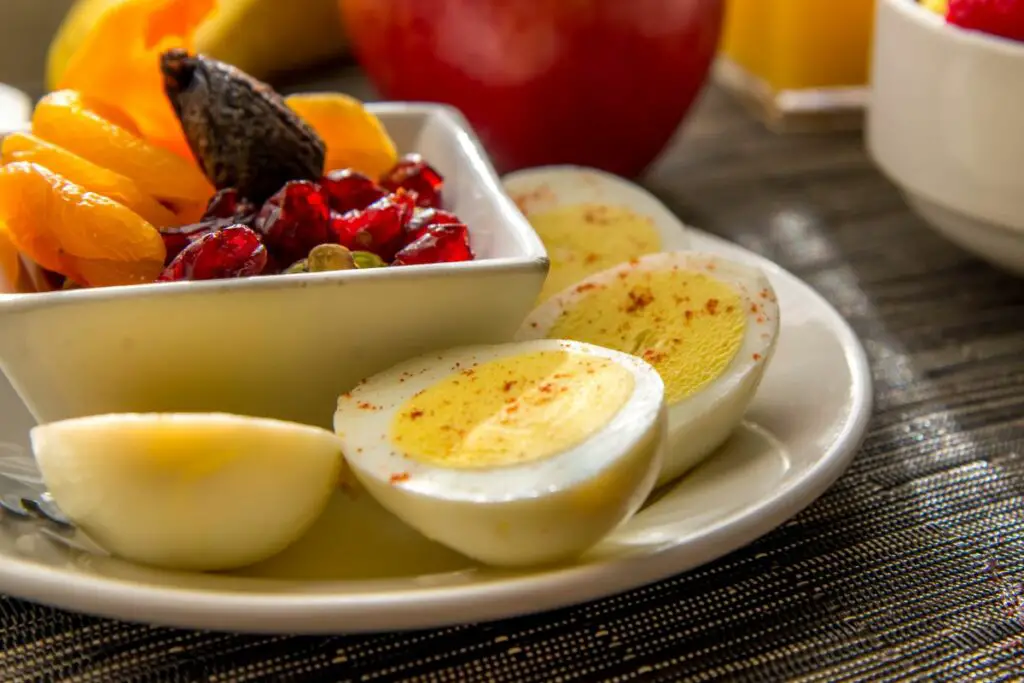 A lot of people tend to eat eggs and hard boiled eggs by themselves, so you might wonder what the point is for eating hard boiled eggs with a side.
Hard boiled eggs are incredibly nutritious, and they can be delicious as well, however, there have been studies that show that eating too many in one sitting can have adverse effects on your health, it is shown that health experts believe that eating more than 2 eggs a day can be unhealthy.
So, because of this, it is recommended that if you usually eat more than 2 eggs a day, that you instead enjoy your eggs with a side to bulk up your meal or snack.
This will also help cleanse your pallet while eating the eggs and stop their flavor from being too overpowering.
If you are planning to serve hard boiled eggs to guests, then it is also recommended that you serve them with sides that have a complementary flavor or nutritional value, so we will also be focusing on sides that work in this type of setting.
So, if you now want to know what we like serving with eggs best, keep reading!
The Best Side Dishes To Serve With Boiled Eggs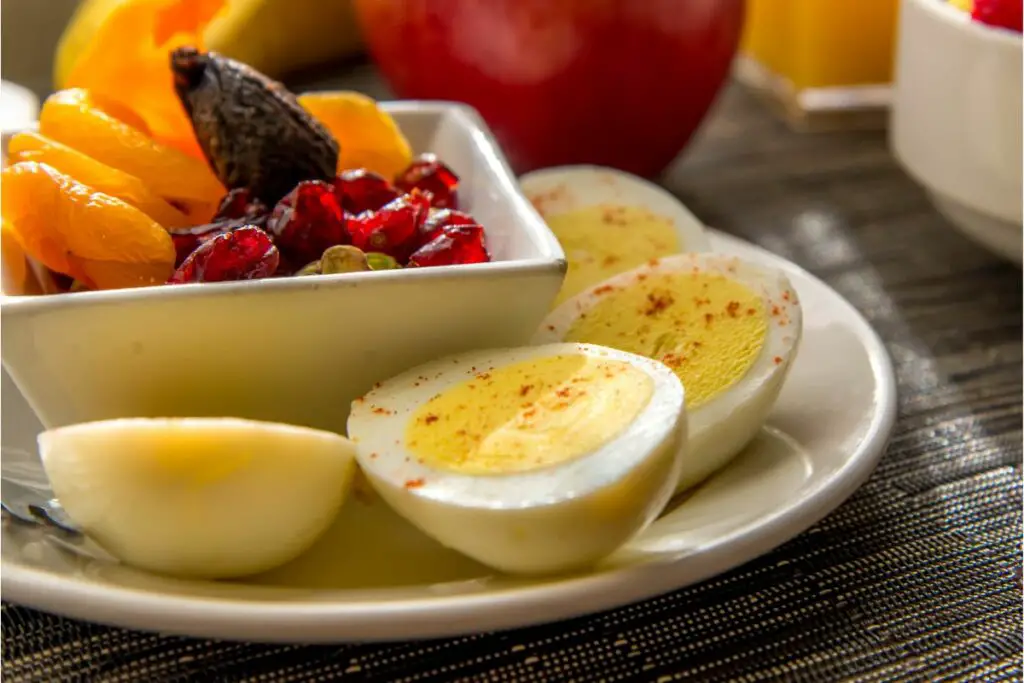 As we mentioned in the introduction, eggs and hard boiled eggs are incredibly versatile, and there are many different ways to enjoy them, and this can be recognized in the wide variety of different dishes we enjoy eating with our hard boiled eggs.
Of course, you may not enjoy everything suggested here, but plenty of these suggestions will be delicious and we strongly recommend trying out anything listed here that sounds like it matches what you like!
1. Sautéed Broccoli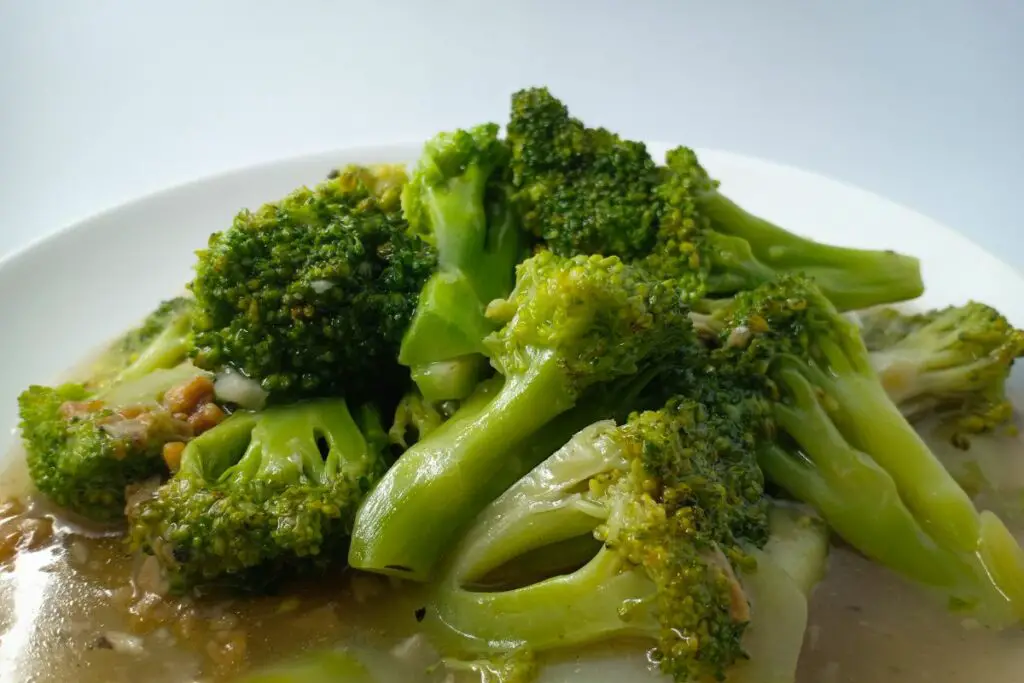 This is quite a simple dish so it is a great place to start as a choice for serving with hard boiled eggs.
There are plenty of different ways to prepare sautéed broccoli, however, our favorite for serving with hard boiled eggs is to drizzle it with some apple cider vinegar as the tart flavor it adds complements the flavor of the eggs.
If you think you do not like broccoli, there is a good chance you just do not like the way it has been prepared for you before, and instead you should try a different way as this can make the dish a lot more enjoyable!
It is also just as nutritious and can be just as delicious as hard boiled eggs, and you can even enjoy it raw as well if you choose to! So, while it can take a little practice to learn how to prepare broccoli perfectly, once you learn how to, it will be amazing!
One of the easiest ways to prepare broccoli is to sauté it, and our favorite things about this is that it only takes about 15 minutes and will be the best type of broccoli to enjoy with hard boiled eggs! 
2. Fresh Green Salad With Greek Yogurt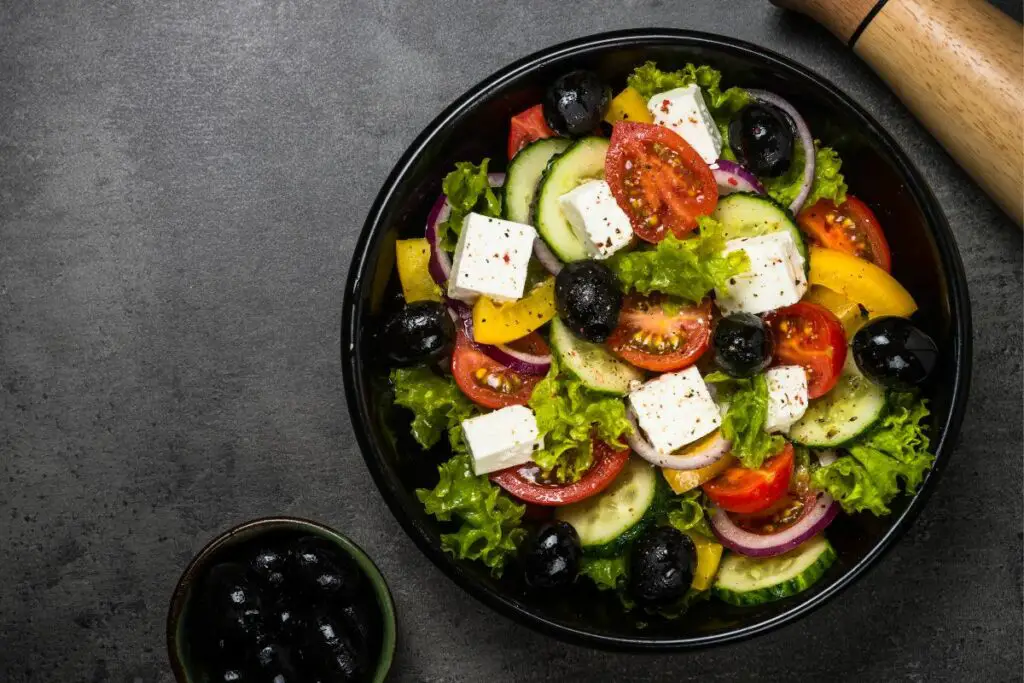 Now, a lot of people have issue with how strong the eggy flavor of a hard boiled egg is, and because of this, one of our favorite ways to enjoy it is to make it more refreshing. And nothing is more refreshing to us than a nice green salad and cool Greek yogurt.
There are also plenty of different ways to enjoy a salad like this with eggs. For example, you could cut up the eggs and mix them into the salad, or you could enjoy the egg by itself and just have the salad on the side, either way it will be refreshing!
You can make your salad as simple or complicated as you want, but you will struggle to find a salad that will not taste better when you add eggs!
The eggs also bulk up the salad to make it a more satisfying meal, and you can enjoy it with a variety of complementary flavors like avocado, chickpeas, or chives, and a Greek yogurt dressing makes it all more refreshing!
3. Potato Salad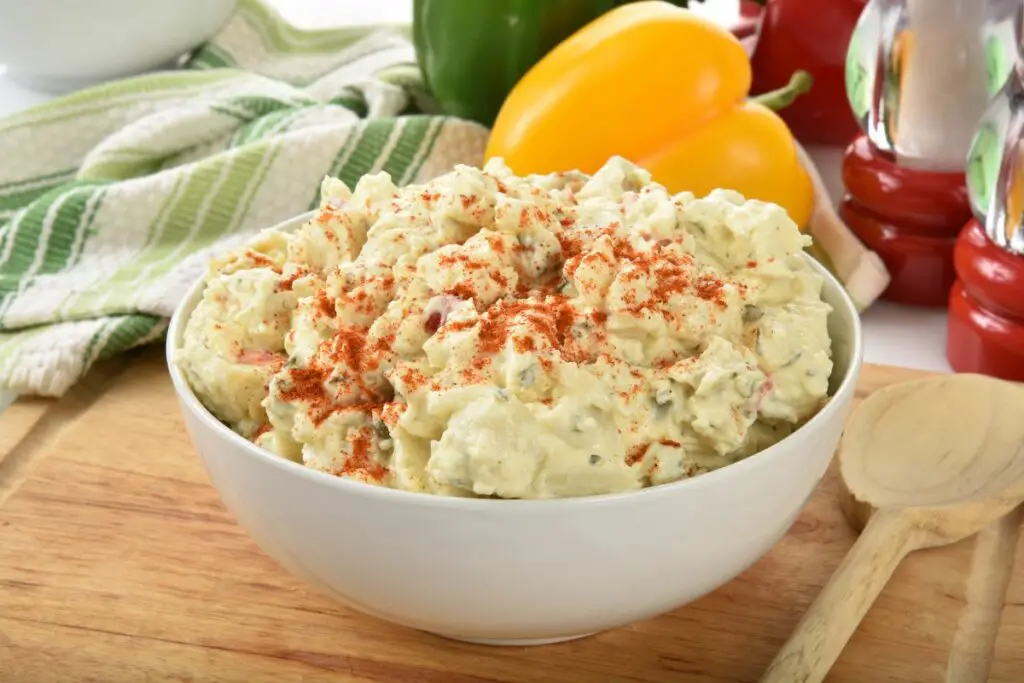 Another classic side that works well with hard boiled eggs is a potato salad, and it is a great filling side that complements the flavors of a hard boiled egg.
There are actually quite a few different potato salad recipes that specifically ask for eggs, or hard boiled eggs to be included, so having this on the list feels correct.
You will want to ensure when making the salad that you choose the right type of potato, otherwise the flavor will not work well, and this could clash with the hard boiled eggs.
Our favorite types of potatoes to serve with hard boiled eggs in an egg salad include fingerlings, red potatoes, and even new potatoes, this is because they do not get too soft when you add the dressing.
If you are not able to find any of these potatoes, then we recommend you try a Yukon Gold. Also make sure you cool your potatoes before adding the dressing as this helps them retain their shape better!
4. Easy Stir-Fried Asparagus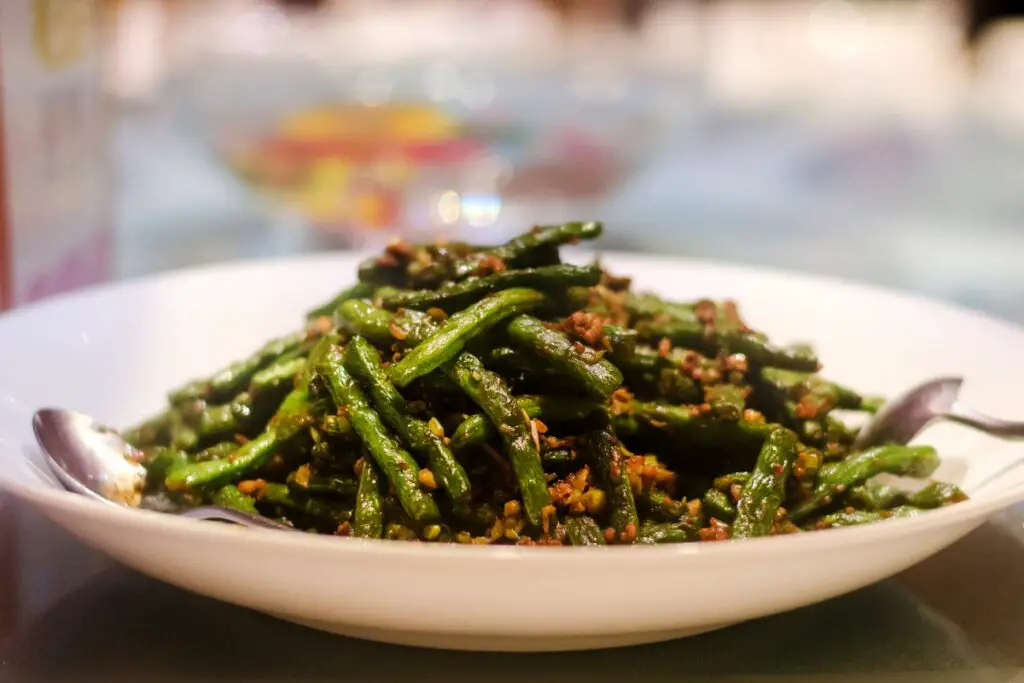 If you are looking for a nutritious combination with hard boiled eggs then look no further than a simple lightly fried asparagus. This adds some great texture, and the flavor of the asparagus goes great with the hard boiled eggs.
This has an amazing flavor compared to a plain hard boiled egg by itself. To cook the asparagus to be perfect with a hard boiled egg, all you need to do is cook your asparagus with some oil, salt, and pepper, for around 2 minutes until the color looks bright and crisp!
5. Pan-Seared Salmon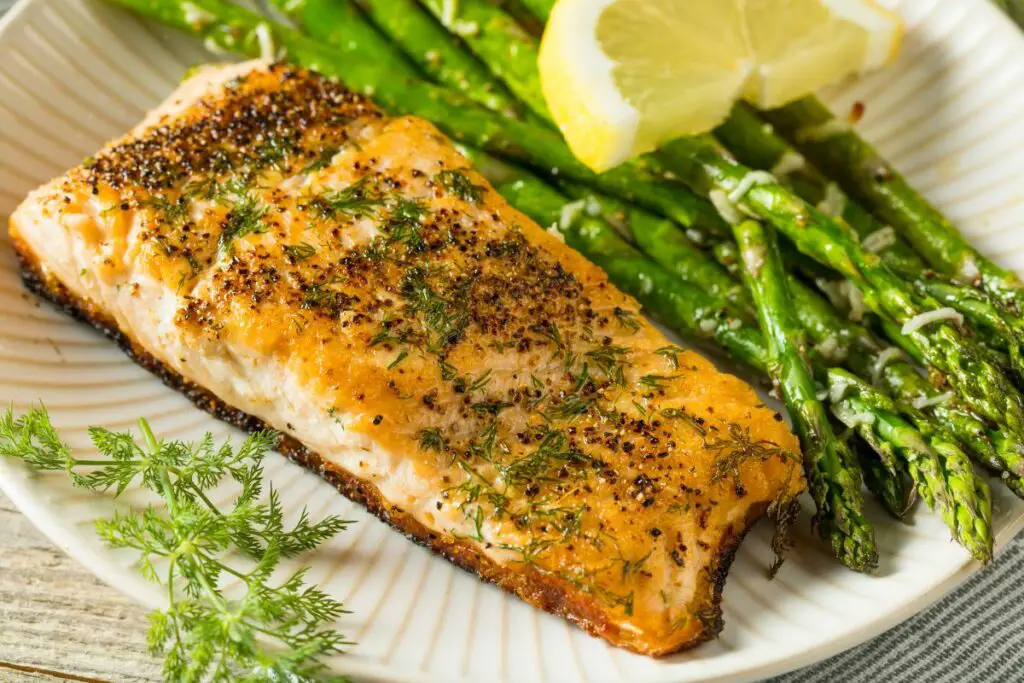 While the combination of fish and eggs sounds like it should not work that well, this is actually a match made in heaven, and it is actually more common than you would think.
No fish will be more nutritious and better paired with hard boiled egg than salmon, and the flavors match each other perfectly! All you need to do is pan sear your salmon and then serve it with a few hard boiled eggs.
This combination will satiate your hunger, but will not overfill you which is incredibly satisfying!
We do recommend adding some vegetables like the ones which have been mentioned on the list if you want this to be a whole meal, or to make it more refreshing, and seasoning with salt, butter, and pepper is heavily recommended!
6. Baked Beans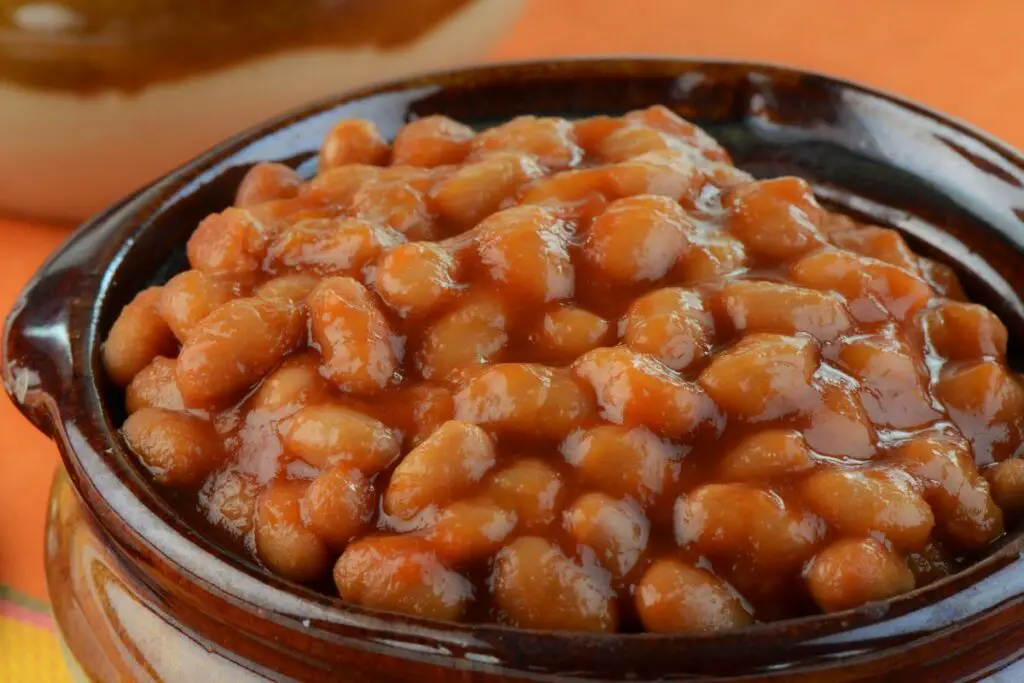 While baked beans are quire a simple dish, they can be improved by adding hard boiled eggs and they can be super nutritious as well, we heavily recommend trying it out if you want a quick and filling snack.
7. Toasted Bread With Cheese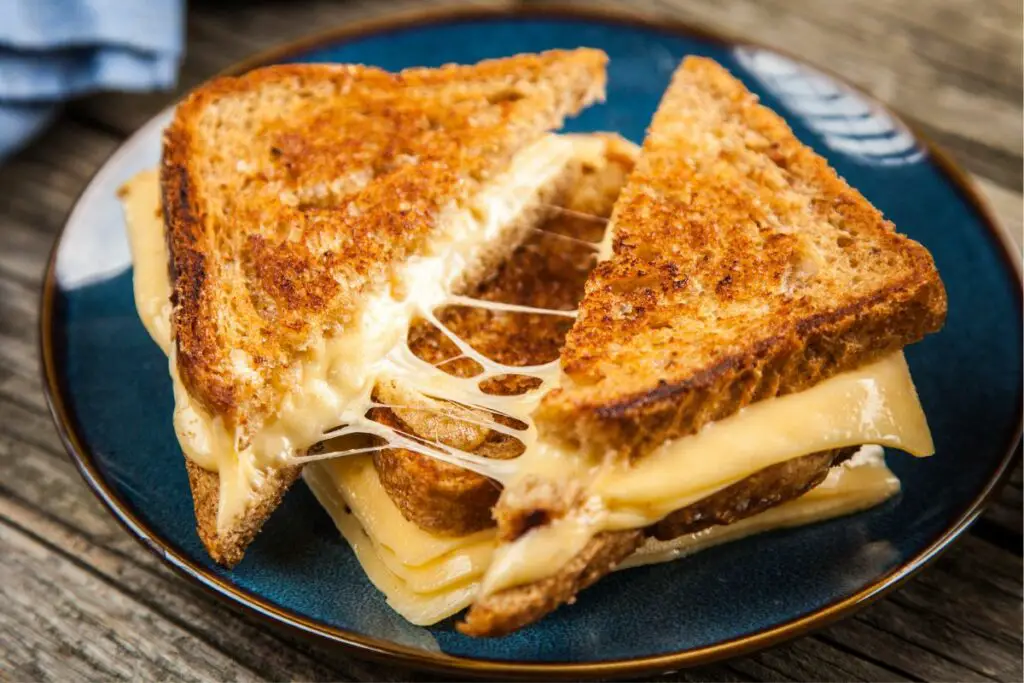 This is one of our favorite combos for breakfast or lunch since the cheese and egg combo is amazing. If you have never eaten these together before you are missing out.
8. ELT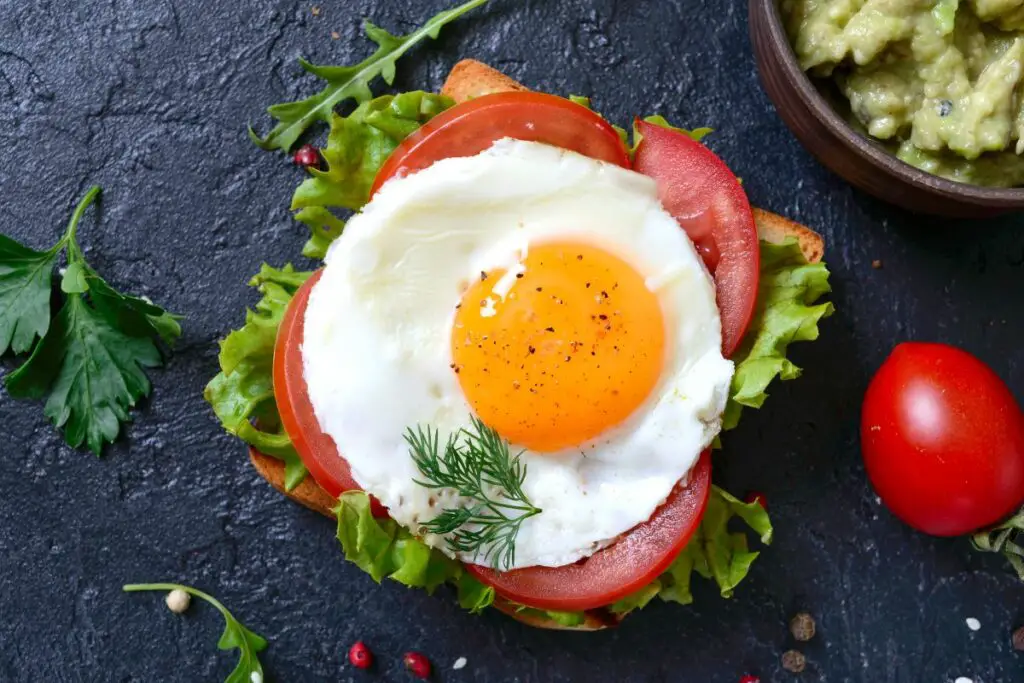 While some people are hesitant to replace the bacon in their BLT with an egg, this vegetarian alternative tastes just as good and is a lot more healthy!
8 Best Side Dishes To Serve With Hard Boiled Eggs
Course: Sides
Ingredients
Sautéed Broccoli

Fresh Green Salad With Greek Yogurt

Potato Salad

Easy Stir-Fried Asparagus

Pan-Seared Salmon

Baked Beans

Toasted Bread With Cheese

ELT
Directions
Pick a recipe from the list above
Click the recipe name and visit the website
Collect the ingredients and cook the food
Enjoy – don't forget to leave a review