Deviled eggs are devilishly good and people who have tried them know they are more than just boiled eggs with mustard.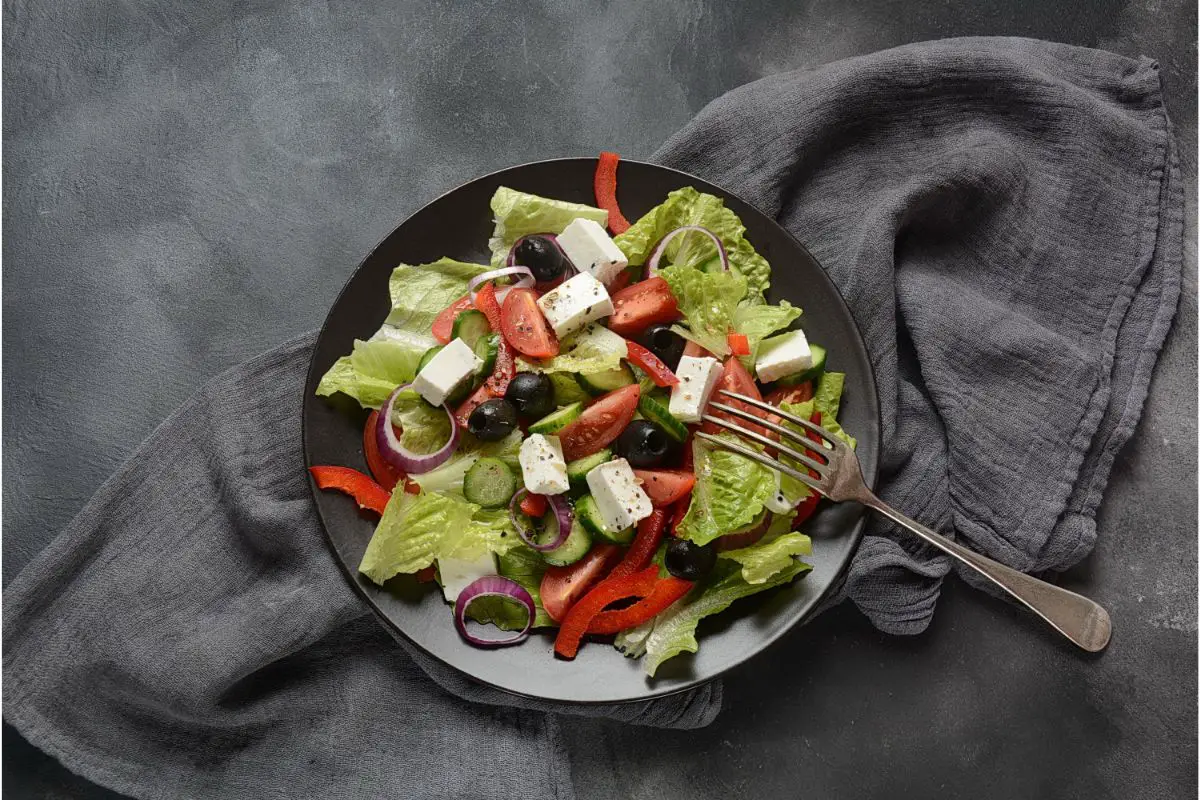 While they are delicious enough to eat on their own, adding one of the 12 side dishes we have in this article next to them can make your meal even better!
12 Side Dishes For Your Devilishly Good Deviled Eggs
Pigs in blankets are a famous and classic Christmas snack that you can enjoy at festive tables, party buffets, or as an everyday snack in the UK.
In case you don't know what pigs in blankets are, the name might hint at what it's all about: small sausages wrapped in smoked streaky bacon.
These oven-baked delicacies are very easy to make and since sausages, eggs, and bacon are all part of a classic English breakfast dish, it makes perfect sense to serve these wrapped sausages with your deviled eggs.
If you want to enjoy your deviled eggs for lunch but need them to be light, then you can simply add a Greek salad on the side.
Greek salads are occasionally served with eggs added to them, so it is not the most imaginative combination but rather one that's been tried and tested by many people. And it's a good one!
A Greek salad takes only a matter of seconds to prepare as you simply need to slice your veggies and then drizzle some olive oil, sprinkle some feta cheese and oregano, and add some salt to taste.
Served next to some deviled eggs, it contributes to making a super healthy dinner that's got it all, protein, veggies, good fats, and lots of flavors!
Since we mentioned the classic English breakfast, we could not but include baked beans on this list, which are another necessary ingredient in a full English breakfast dish.
And yes, they are also not included in this meal by chance; baked beans and their tomato sauce can make your deviled eggs easier to eat, thanks to their creamier texture.
Moreover, if you want to mix and match a couple of side dishes for your deviled eggs, go for a twist of the English breakfast with some baked beans and pigs in blankets next to your deviled eggs!
Feta cheese and eggs are a match made in heaven, and so are spinach and beetroot, so when you add all four together in front of you, you get a delicious meal that will leave you full and satisfied for hours.
However, don't just slice some beetroot and toss it with some spinach leaves and feta cheese; instead, spend a couple more minutes preparing this appetizing salad that includes mint leaves, spring onions, and red chilies, and is covered with a dressing made with rapeseed oil, honey, lemon juice, and Dijon mustard.
This light and fresh salad in every forkful will perfectly refresh your mouth after every bite of those creamy deviled eggs.
Butter lettuce, avocado, radish, and chives are the stars of this salad which is covered in a rich dressing made with olive oil, Dijon mustard, and fresh lemon juice.
If you have added mustard to your deviled eggs, you might consider drizzling some lemon juice over them too or perhaps even adding them to your salad bowl to make this side dish your lunch bowl and enjoy everything together.
We have already mentioned how spinach and eggs are a great match and we are certain that you have tasted them together in other dishes like a shakshuka or an open sandwich.
However, since you are making some deviled eggs, one of the best ways to enjoy them with some spinach is by making a spinach salad.
The one we have here includes other ingredients like sliced apples, crumbled feta, toasted sliced almonds, and thinly sliced red onion.
The dressing is made with olive oil, red wine vinegar, garlic, Dijon mustard, salt, and pepper, making this salad so flavorful that it can accompany even the simplest of deviled eggs.
Many buffet parties offer a variety of snacks like deviled eggs and salmon cucumber bites and choosing both of these appetizers is not coincidental but rather intentional as these two dishes can be enjoyed together in one bite.
So, while you are boiling your eggs, you can slice some cucumbers and top them with pieces of thinly sliced smoked salmon, and a dollop of mixed cream cheese with Greek yogurt.
To make this white creamy 'sauce' taste even better, add some fresh dill and garlic powder to it and enjoy a big bite of your cucumber bites with a bite of the deviled eggs to get a palatal explosion of flavors!
A potato and egg salad (Check out What Side Dishes Go Well With Fresh Egg Salad) can easily stand as a lunch or dinner meal that will not only taste great but will also keep you full for hours.
Eggs and potatoes are among the most satiating foods, and when combined in a meal they can guarantee you a feeling of joy and fullness.
However, if you are making deviled eggs, you wouldn't want to mix them in a salad with potatoes. So what should you do?
Simply make a classic potato salad with no eggs to serve as a side dish with your deviled eggs!
While potatoes and mayonnaise are enough to make the simplest potato salad, adding some shallots, capers, cornichons, parsley, olive oil, and vinegar will take your salad to a whole other level, so do dedicate some extra time to add and toss these extra ingredients to your bowl.
The best thing about this salad, which is true about the deviled eggs too, is that you can eat it both while it's still warm and cold.
So, if you plan on cooking your dinner in the morning, making the deviled eggs and the potato salad, and leaving them in the fridge until you get back can also work.
A pasta salad can be one of the most versatile side dishes as you can add anything you want to it, depending on what you are serving it with.
In the case of deviled eggs, a pasta salad on the side can be rich in veggies like tomatoes, cucumbers, peppers, and lettuce.
You can also add olives and feta cheese to it and lots of herbs and spices; there's hardly anything that would not match the taste of deviled eggs, so be spontaneous and use your imagination.
In the UK, it's a toastie. Around the world and in places like the US, it is a grilled sandwich. No matter what you call it, the smell and taste of melted cheese in between slices of bread is something that even the greatest chefs will indulge in.
For some people, boiled or scrambled eggs with a cheesy grilled sandwich on the side were or still is a standard breakfast meal.
Even if it weren't one, there's no denying that cheese, bread, and eggs make a perfect trio, and in the case of deviled eggs, a grilled sandwich can provide that crispness and cheesiness that is missing from it.
Slices of sourdough bread with mayonnaise sandwich a couple of cooked rashers of back bacon, tomato slices, lettuce leaves, and thin slices of spring onion, resulting in the dreamiest BLT sandwich you could ever try.
This yummy sandwich, a quintessential one in the world of sandwich lovers, can accompany some warm deviled eggs and provide you with a complete meal that will become a staple in your diet.
If you are used to having your sandwich on its own or don't want to have yet another one with your deviled eggs, you can swap the bread for a tortilla and make some ham and cheese wrap to serve with the eggs.
A great additional ingredient that tastes really good with the eggs is the red onion chutney, so add some spoons of it in your tortilla wrap before toasting it, or have it as an extra side to dip your wrap in while you are eating your meal.
The Bottom Line
Pick either of these side dishes to enjoy your deviled eggs with and make sure to tell your friends how much you loved the combo!
12 Side Dishes For Your Devilishly Good Deviled Eggs
Course: Sides
Directions
Pick a recipe from above
Click the recipe name and visit the website
Collect the ingredients and the food
Enjoy- don't forget to leave a review