Empanadas are a true summer delight and another tasty treat from our Latin friends' cuisine that colors so many parts of central and southern US states' food and culture.
An empanada is a real treat, easy to make, and is a clever way to use up a whole host of various ingredients, as well as adaptable to many other ingredients that aren't traditionally included.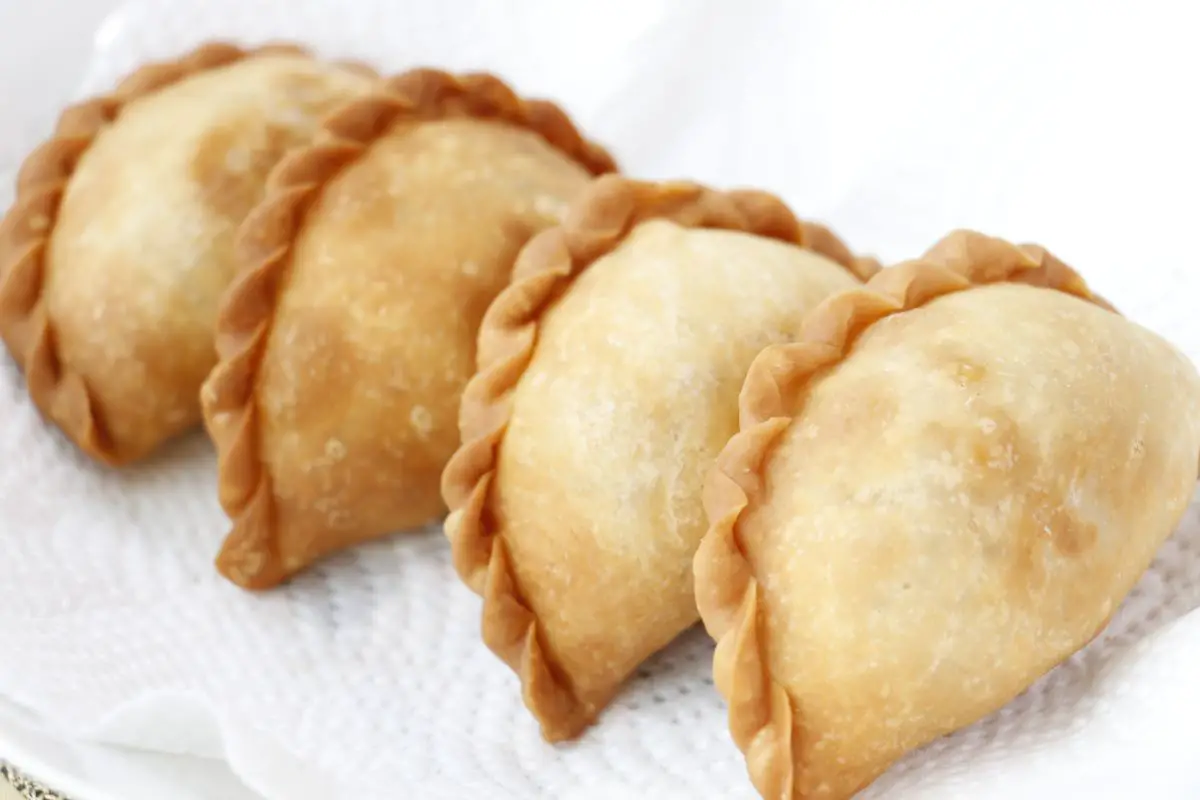 Yet, to make this delicious pie into a full meal it can be worth including some sides with it, although empanadas can be a really great snack on their own.
There's a whole host of side dishes from Latin America's various nations that are ideal to pair with the empanada and presents us with an opportunity to learn about their culture, cuisine, as well as general flavor and textural pairings we may not have in our own cuisine.
What Is An Empanada?
Many Americans, especially in southern states, will have likely crossed paths with an empanada at some point in their life. But we will clear things up for the sake of clarity.
An empanada is a type of what Americans might call a hand pie, that is made from a savory pastry and often stuffed with meat and vegetables, usually formed into the shape of a crescent or half moon.
Historically this kind of hand pie, called a pasty in the UK, is made to practically and efficiently feed and provide nutrition to the workers of the world – whether that's the laborers of Latin America, or the coal miners of Cornwall.
Every nation's cuisine will have their own version of this kind of pie, but importantly, many different Latin nations make the empanada differently, with different fillings, shapes, and methods.
Why Serve Side Dishes With Empanadas?
We just said that empanadas are made to essentially be full meals you can eat out of your hands, and they are, but that doesn't mean that in most eating settings, we may want to have some sides with it too.
An empanada on its own can fuel you for the day, but there are loads of various side dishes from Latin American cuisine that are very commonly served with the empanada to help create a true full meal, as well as just providing variety, which is the spice of life itself.
Empanada simply means 'to wrap in bread' from the Spanish language, so you can theoretically add what you want in the empanada to pair with side dishes and provide contrast. Here's a classic recipe but you can riff on it as you see fit.
7 Traditional Side DIshes To Serve With Empanadas
Guac is something that has permeated most cuisines in the modern day, and for good reason, it is satisfying, fatty, remarkable with any latin food or otherwise, and is super tasty and easy to make. What more do we need to say?
Guacamole can provide a really creamy contrast to the flaky and savory flavors of the empanadas, and is a good way to help us get some extra veg and nutrition into the meal.
Anywhere you can get good avocados it is worth  making guacamole, perfectly enjoyable on its own with tortilla chips, or for a cheeky dip with the corner of an empanada.
Salsa, like guacamole, is a Latin export that has made its way into nearly everyone's diet, it is commonly a combination of peppers, onions, chilis, and other ingredients.
As the latter ingredients can also come in greer, sharper tasting varieties, green salsa is another choice made with the same method.
Salsa can be as saucy or chunky as you want it to be but in either case it provides the perfect dipping sauce for empanadas, and any of the other recipes we mention.
The freshness, and spiciness should you want it, can be the bereft contrast both texturally and in flavor to your relatively empanada, which may need moistening in the hot sun.
A plantain is a variety of banana that is less sweet than a regular eating banana, they grow all over South America and the Caribbean being less sweet and more starchy, especially in this greener form, they are perfect for turning into what is essentially a potato chip.
They are called both patacones and tostones, which generally refer to the same thing, depending on which Latin nation you are in.
The mild sweetness of the plantain in combination with the salty and fried texture is a true treat, and a great way to impress any Latin guest with your knowledge of their cuisine.
Plantains are pretty easy to get in the US, being so close to both the Caribbean and parts of South America, but can be a little harder to source in, say, Europe or other more Northwesterner countries.
In any case, they are the ideal kind of fried and salty treat to provide a little more crispy crunch to your empanada meal, while being relatively healthy, at least more than a bag of chips.
4. Chilli Rellenos (Chillies stuffed With cheese)
Chilli Rellenos are something you can often find in the US as they are a Mexican treat but they pair perfectly with empanadas.
Chili rellenos are basically deep fried chillies, usually Anaheim or Serrano peppers, that have been stuffed with cheese, traditionally queso asadero or other stringy latin cheese, or just mozzarella.
They are pretty easy to make, as well as cheap, and are the ideal thing to deep fry while your empanadas are baking in the oven.
They are usually first covered in flour, once stuffed, and then dipped into an extremely light and fluffy batter. While this batter isn;t the hardest to make, it's arguably the most important part.
They are ideal for a side with empanadas if your empanadas are more of a meat filling, chili rellenos can provide that fresh and cheesy flavor to compliment the meat.
We have all probably heard of, or maybe even had, a tamale. THey are almost a Mexican version of empanadas that are more corn heavy, but are super tasty.
They use a pastry called masa that is spread onto the corn husk, which isn't eaten but is used for flavoring, and then stuffed with meat or beans and cheese.
If you make some meat empanadas, then some cheese tamales can be great, or vice versa, for a little Latin platter.
In the US most of the ingredients are widely available and while the recipe can seem intimidating, it's actually quite easy and can be made at the same time as your empanadas.
Refried Beans are not only really easy but they are super delicious and provide a textural and flavorful quality that other sides can't compete with.
Refried beans are just fried black beans and onions, usually with some chili or pepper as well, that is then mashed into a sort of paste.
If you are going to make salsa and guacamole, this completes the traditional tri-platter of Latin dips, ideal for an empanada's corner to make its way into.
7. Fruit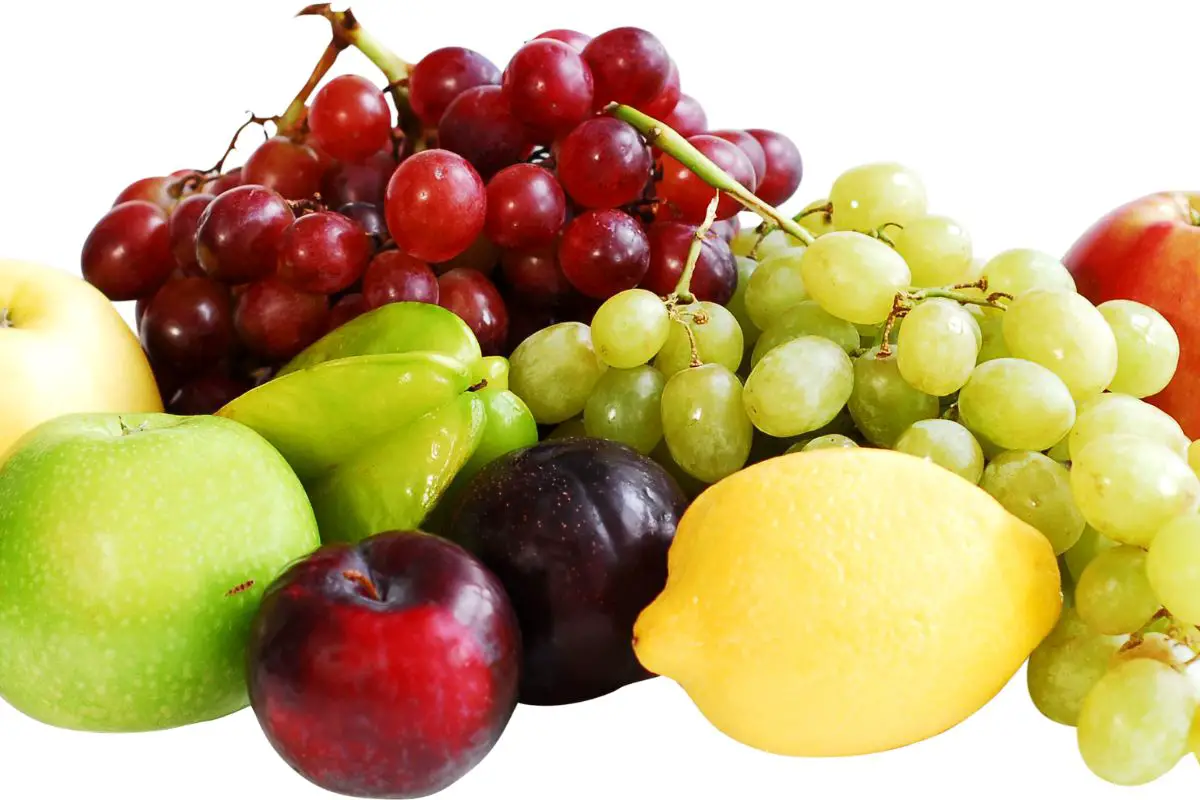 Not a simple sally, but in Latin America they generally tend to serve fruit with every meal, as it is so abundant and delicious in these countries.
If you live close to the border, or just somewhere that has lots of great fruit, there's no reason a simple platter of various fruits wouldn't suffice with empanadas at a lunch time meal.
Fruits provide the perfect dessert as they are sweet, but clean the palette perfectly, as well as filling us up with the nutrition we are searching for.
Final Thoughts
As you can see, the side dishes you could serve with empanadas are endless.
For us we generally think one of the dips should make it onto the table, as empanadas are naturally a drier food, it makes sense to dip them into a zingy salsa or some creamy guacamole. 
Additionally, if you have meat in your empanada it can be worthwhile to present some cheesier dishes in the form of tamales or chili rellenos or any other dish you see fit for the purpose.
But, if we are going Latin with empanadas it makes sense to serve it alongside some familiar friends on the table, and by that we mean the traditional side dishes that you get in Latin cuisine already.
What To Serve With Empanadas? 7 Traditional Latin Side Dishes
Course: Sides
Directions
Pick from the list above
Click the recipe name and visit the website
Collect the ingredients and cook the food
Enjoy – don't forget to leave a review