In a lot of Asian cuisine and recipes, you may see that it uses monosodium glutamate (MSG), otherwise known as accent seasoning.
It provides a very salty flavor to dishes. In addition to this, its umami flavor, a savory flavor that is challenging to duplicate, accounts for much of its popularity in East Asian cuisine.
Accent season is a very common ingredient that you can find in most grocery stores. However, sometimes you may struggle to find this ingredient or may run when you need it most.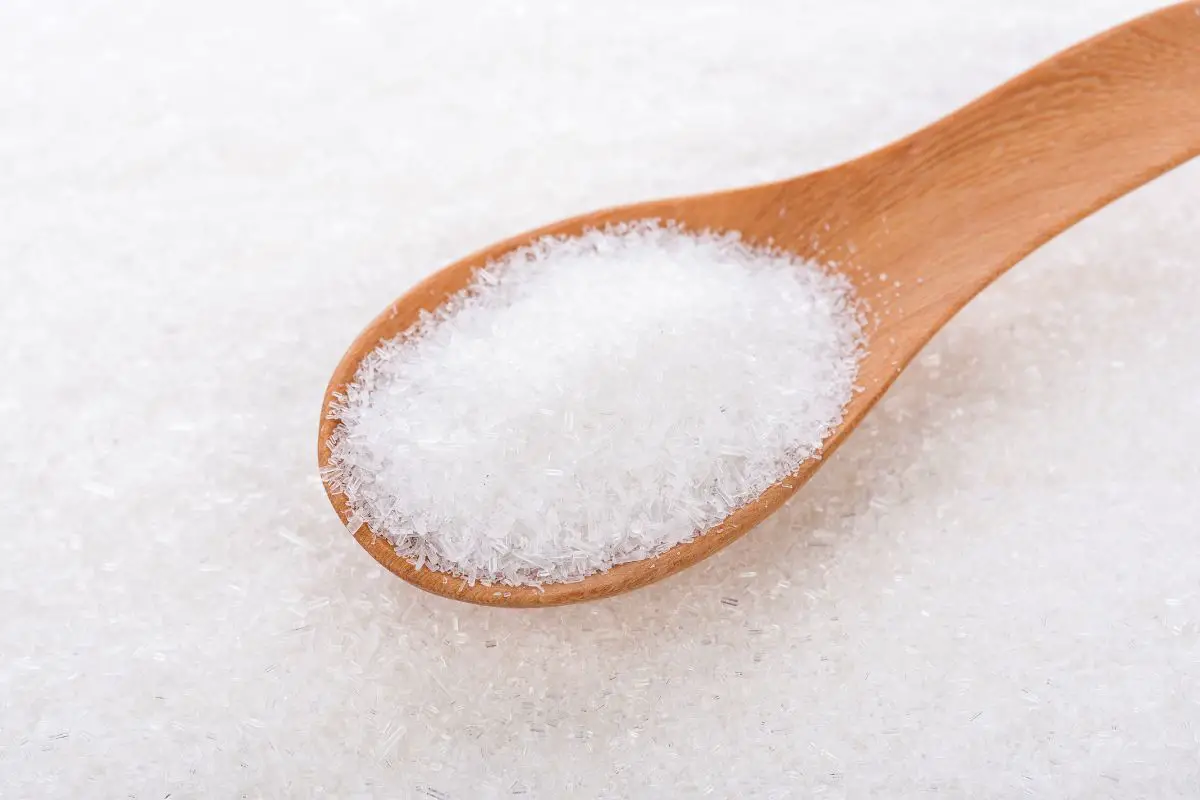 Luckily, there are various alternatives that you can use in its place if this ever happens to you.
In this article, you will learn 8 delicious accent seasoning substitutes, if you ever find yourself without any on hand.
What Is Accent Seasoning?
A product using MSG as its base is accent seasoning. Due to its widespread use in our food supply, many people who are extremely sensitive to MSG aren't even aware they are consuming it.
Accent seasoning may be added to either sweet or savory dishes to improve the flavor of the food. Although it can be incorporated into any type of cuisine, Asian cuisine uses it the most frequently.
You may want to season the food more or less, depending on the meal. With accent seasoning, you should always begin with a tiny amount and add more when necessary because a little goes a long way.
For the flavor to really pop, it's better to add accent seasoning towards the end of cooking.
Accent Seasoning Substitutes
If you can't get your hands on accent seasoning, or just don't wish to consume the MSG based product, then there are a lot of alternatives for you to consider.
These substitutions provide a similar flavor and are quite easy to come across.
You may create beef broth yourself or buy it already cooked, and it can add a terrific flavor to your food.
Both beef stock and broth give your food a lot of umami flavor. This can be added to stews, soups, sauces, and baked goods. Depending on the meal you're preparing, you'll need to adjust the ratio.
For example, stews and soups could require more broth than sauces. Yet, in both cases, you are going to utilize more beef broth compared to accent seasoning.
If you want an umami flavor but don't want the beef flavor in your recipe, you can use a vegetarian broth.
Every sort of vegetable can be used to make vegetable broth at home. It is important to season the broth with any spices and salt that you want in your recipe.
You can either make your own broth or purchase from a grocery store.
Just as with beef broth, with vegetable broth, you will need to use much more of this broth in your recipe than you would with accent seasoning.
Vegetable broth is more suited for stews and soups than baked recipes. However, you can create a real depth of flavor from simple vegetables.
Salt is one of the best substitutes for accent seasoning, and since there are lots of different types of salt to choose from, you have plenty of options. In most recipes, you can use salt as a simple and quick alternative.
Although, it is critical to keep in mind that salt may provide a slightly different flavor to accent seasoning in particular recipes.
As a result, you may need to experiment with different types of salt when it comes to different dishes.
Some of the most common types of salt, many people use instead of accent seasoning includes:
Sea Salt – This is a very popular choice for most cooks. It has a coarse texture and a strong salty flavor.
Kosher Salt – Kosher salt has a very coarse texture and a distinctive flavor.
Table Salt – This is another very popular salt choice. Table salt has a much finer texture and a milder salty flavor, especially when compared to sea salt.
The last thing you want is to start cooking and discover you're lacking a necessary ingredient. Consider using garlic powder as a fantastic replacement.
Garlic powder will provide your food a flavor that is somewhat stronger than accent seasoning's savory undertones.
As a result, you need to use less garlic powder as opposed to accent seasoning if you're using it as a stand-in. Yet, the end results will still be a very flavorsome dish.
Consider using bouillon powder for something a bit different. Although it is frequently used to create broth, this pantry essential can also enhance other foods.
Bouillon powder is a fantastic technique to give your meal depth of flavor without using fresh ingredients because it is produced from herbs, dried vegetables, and spices.
You may either add it straight into your food or combine it with water to create a concentrated broth.
Most stores have bouillon powder, which is an incredible method to enhance the flavor of stews, soups, casseroles, and other dishes.
Although bouillon powder can be extremely salty, just taste your meal before adding additional salt.
Bouillon powder is a great alternative because it has a comparable flavor profile and can be used to increase flavor intensity.
You may enhance the umami flavor of your food with soy sauce. This alternative won't work with all recipes, though. It may not go well with all baked meals, but it can be a wonderful option for stir-fries and soups.
Moreover, soy sauce gives the cuisine an Asian feel.
In addition to wheat and soybeans, soy sauce also includes an abundance of salt.
For every teaspoon of the accent seasoning, add one tablespoon of soy sauce first. If you enjoy the flavor soy sauce adds to your food, you can always add more.
Accent seasoning is most frequently replaced with creole seasoning in various kinds of dishes.
Creole seasoning is made up of oregano paprika, garlic, black pepper, onion, basil, pepper, and thyme, among other herbs and spices. The ingredients in creole seasoning may vary depending on the brand.
You don't want to use a lot of this mixture because it is quite salty and spicy.
Start by adding the same amount of creole seasoning as you would usually add of accent seasoning to your dish. To suit your preferences, you may always add more.
When replacing accent seasoning in your recipes, Cajun seasoning might not come to mind right away.
However, if you try this replacement, you might be surprised. Cayenne, paprika, oregano, garlic powder, and pepper are all ingredients in Cajun seasoning.
These spices don't have the same flavor complexity as accent seasoning. Hence, to replace one teaspoon of accent seasoning, you will need to add two teaspoons of Cajun seasoning.
Yet, you can swap the use of Cajun seasoning instead of accent seasoning in all recipes.
Final Thoughts
Accent seasoning is a well known ingredient used in Asian cuisine, as it offers a salty and mild heat to a recipe.
For a lot of people they may not know that their food contains this seasoning, yet it is quite simple to replicate with salt, pepper, herbs, and spices.
However, if you do find yourself without this seasoning on hand, there are various alternatives that you can choose from.
Instead of accent seasoning you can use salt, vegetable broth, soy sauce and creole seasoning in its place.
We hope you have found this article helpful. Now you have 8 delicious accent seasoning substitutes if you ever find that you have run low.
8 Delicious Accent Seasoning Substitutes
Course: Substitutes
Directions
Decide on what substitute you need
Pick a substitute from the list above
Read what you need to substitute with
Create the recipe and enjoy