Cuban takes on classic recipes have long since outgrown their tropical Caribbean home. Once just a staple dish of homes on this Caribbean island, Cuban cuisine is a culinary juggernaut all of its own.
Take the classic black bean and rice dish. The spice and flavor-filled dish, inspired by flavors grown on and around the island, has since become a worldwide popular dish to make.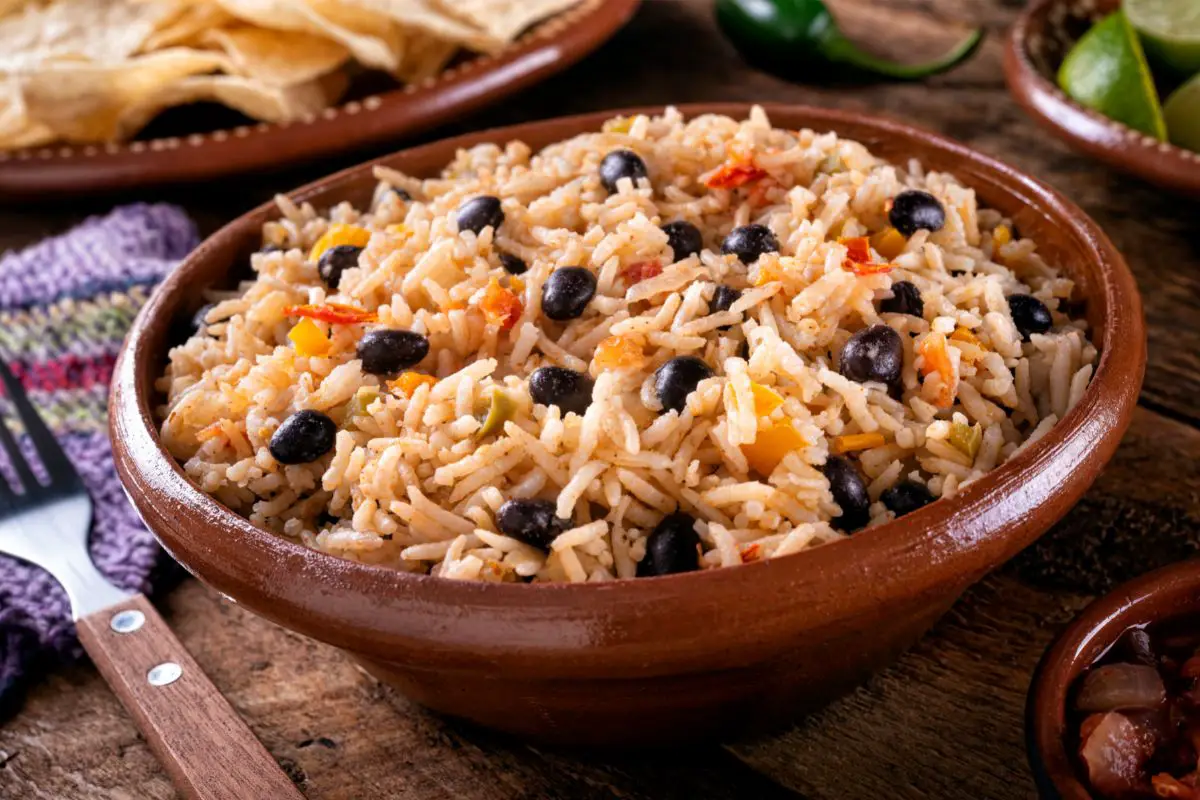 However, a rice dish, as good as this one is, can sometimes benefit from a good side dish to elevate it even further. With the right food item or recipe, you'll go from a dish that is filling to a true show-stopping meal.
So, if you're looking to prepare the perfect fiesta (with food included), check out these particular side dishes that we would recommend for your Cuban black beans and rice!
Cuban Black Bean & Rice Flavor Profile
Before we get into the nitty-gritty of these recipes, we should probably go into a little detail about the Cuban beans and rice recipe itself, both so that you can see what a good example will feel and taste like, as well as what recipes can pair well with it.
While versions of this recipe will vary from person to person, Cuban black beans and rice usually consist of long-grain rice that is paired with black beans and their sauce.
The two ingredients might be boiled and prepared together, or may be added to one another.
This is a dish that, when cooked right, has an overall mild flavor to it. The rice should be nice and fluffy, while the cooked beans will be soft and smooth once they have been bitten into.
Overall, they have a pretty neutral flavor, at least when compared to many other Cuban dishes. You may get some flavor from the salt that your black beans will be stored with (if tinned), but that is it.
However, what this recipe may lack in strong flavors, it more than makes up for in nutrients and filling power.
The rice and beans make for a very filling recipe that can easily satisfy a hungry belly, and the beans contain plenty of fiber and protein to boot, making this quite a healthy dish to eat.
Why Add A Side?
So, why add a side to this dish, if it is already packed with nutrients and healthy goodness?
Well, as we've already established, these ingredients, while very healthy to eat, are also sort of bland, at least when eaten as they are normally presented.
Unless you're adding extra spices, herbs, or other food items into the mix when cooking (which we wholeheartedly recommend, by the way), you'll probably find yourself yearning for something with a little more of those classic strong Cuban flavors.
Plus, this is quite a carb-heavy dish that you'll be looking at here, so it's probably best that we find some good side dishes to help balance out those empty calories that you might otherwise be getting!
1. Vegetable Salad (Mixed)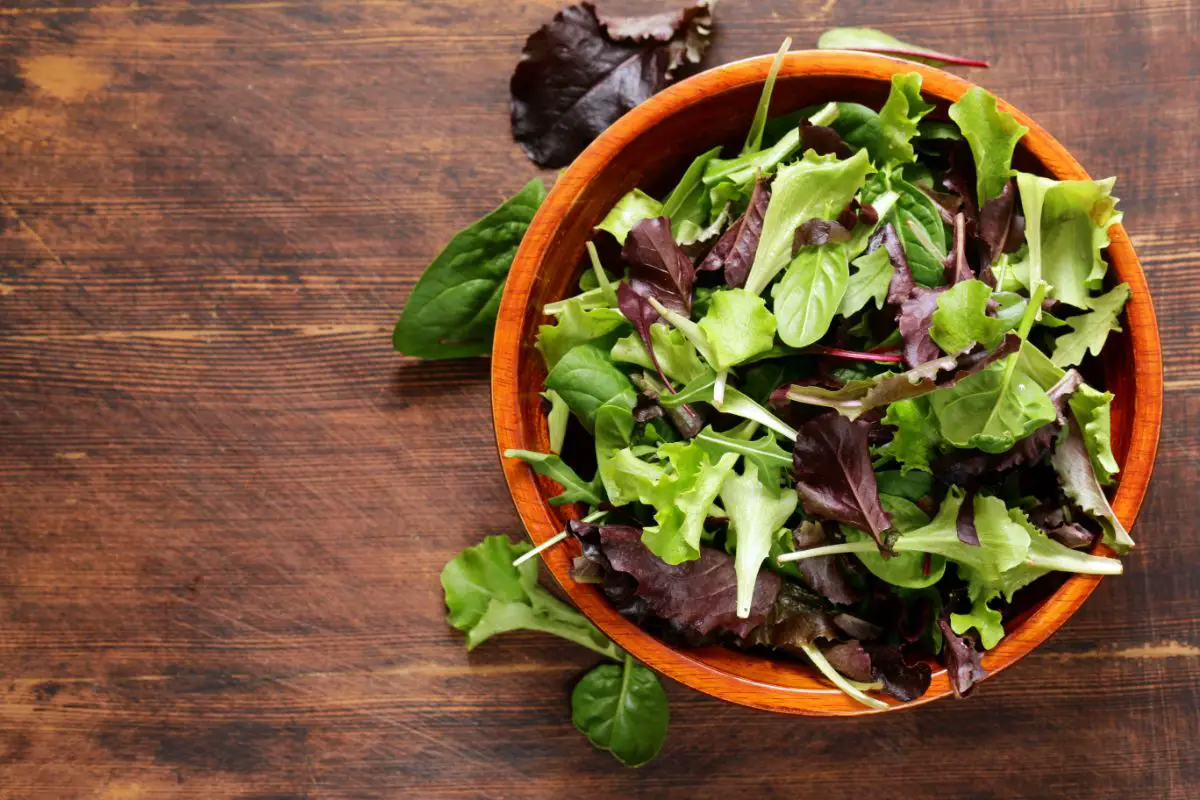 Starting off this list, we have a side dish that many healthy eaters will already be well-acquainted with.
Many Latin American and Spanish-influenced cuisines have a healthy variety of salads to choose from when cooking, and the same is true for Cuban cuisine as well.
The crunchy texture and flavors of a good salad make for a nice contrast to the otherwise smooth and fluffy texture of a black bean and rice dish, while also generally not having flavors that are strong enough to overpower those flavors.
Plus, vegetable salads don't require any cooking, meaning they can often be made in as little as 10 minutes, making them a very popular option for side dishes across the world.
After all, do you want to spend an hour on that last-minute side dish for your rice and beans, or do you want it ready to eat in less than a quarter of that?
If you're feeling particularly brave with your savory dish, or desperately want to add some new flavors to your salad to make it more interesting, try adding some raspberries to your salad recipe.
Their bold sweetness might tip the salad away from savory flavor territories for some, but for others, they make for a fascinating combination of tastes!
2. French Bread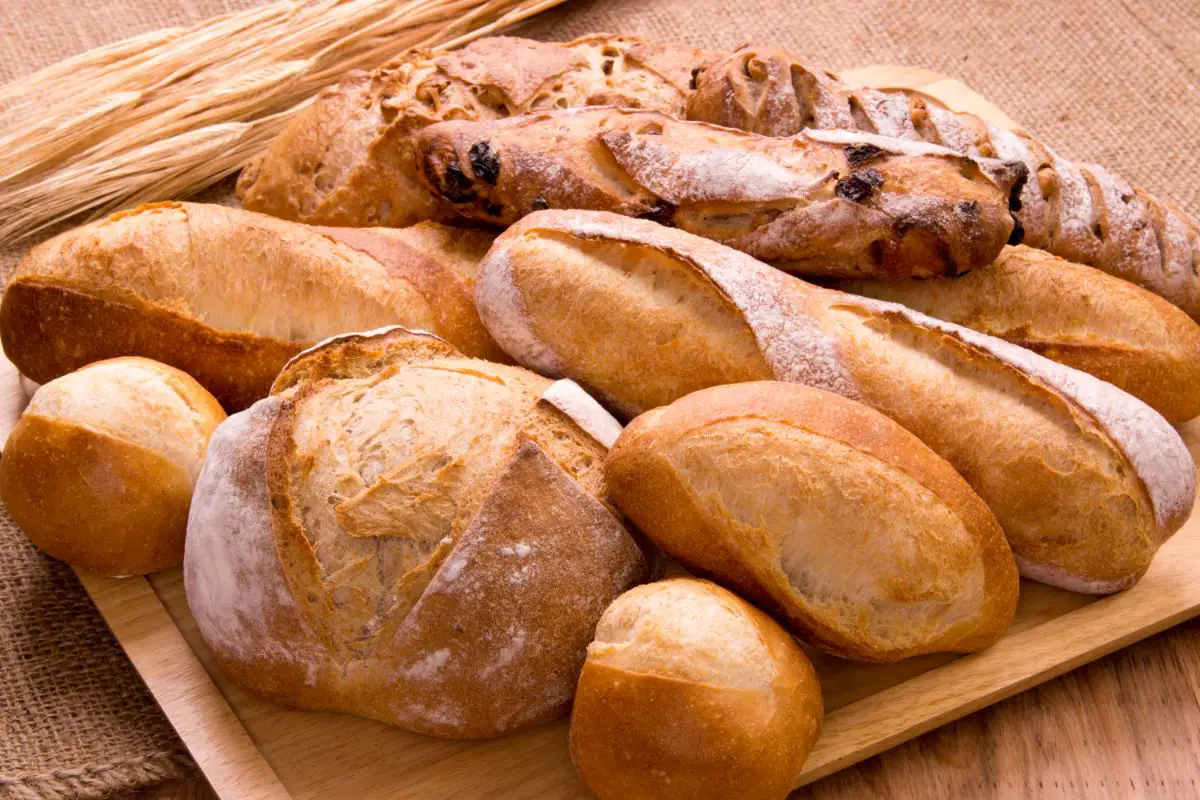 Latin American AND French flavors benign mixed? What a fascinating combo!
The rice and black beans, with their soft and smooth texture, make for a great filling or topping to have with a heart slice of traditional French bread.
(Well, technically we mean the baguette, as there are more than 12 types of French bread. But you get our point!)
French bread comes in a variety of different types, but the following are some of the most popular that you'll find.
Crunchy
A crunchy loaf makes for a great contrast of texture with the soft. Plus, the hearty, yet the still noticeable flavor of a fresh crunchy french loaf will balance out with your Cuban black beans and rice dish, without overpowering them.
That might not be ideal for those who are looking for a strong-tasting side dish, but this is still excellent.
The only issue that you may find with this type of bread is that it's a little dry, even when fresh. Expect that black bean sauce and moisture to instantly disappear into the loaf or slice that you are using!
Garlic
Garlic bread has tons of extra flavor to complement the beans and rice, thanks to the extra garlic butter flavor that most garlic French loaves of bread come with.
They're also generally a little softer.
If you prefer a crunchier loaf, we would probably recommend our last entry, though.
3. Slow Cooker Cuban Pork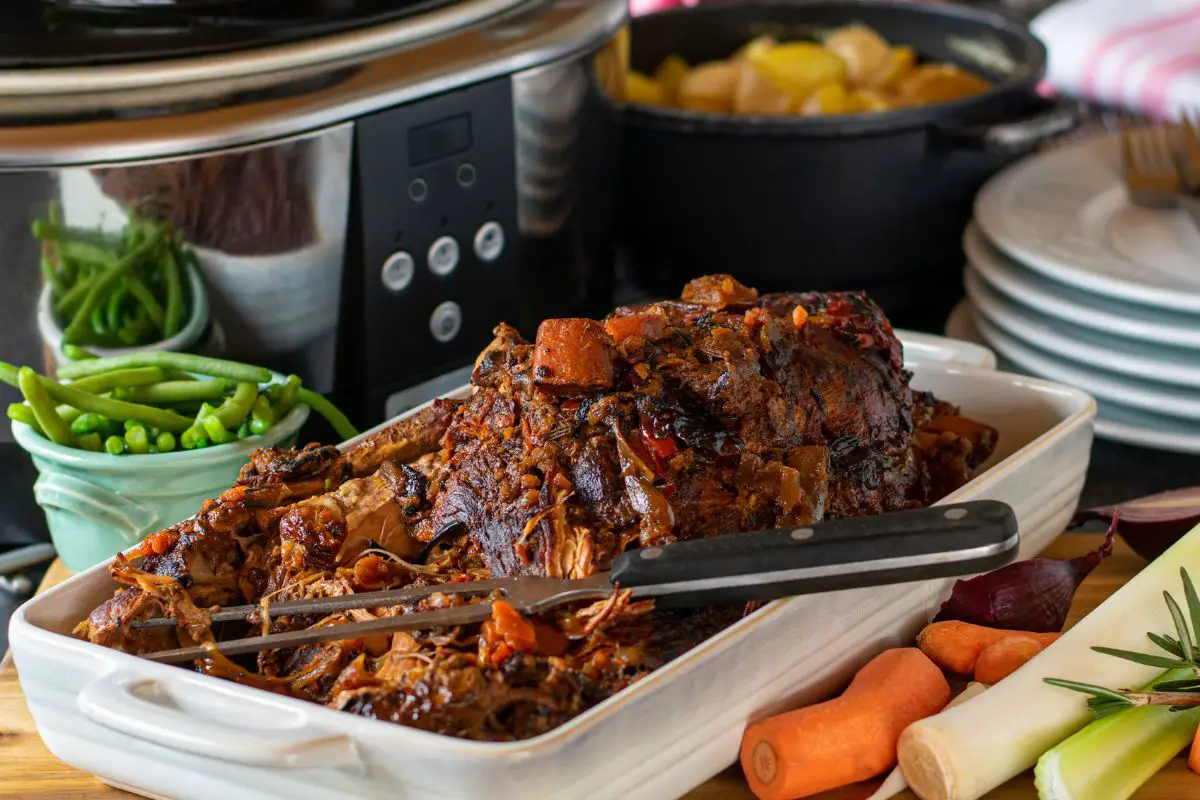 Would it even be a list of the best sides for a Cuban dish without Cuban pork?
Aside from seafood (don't worry, we'll get to that), pork is probably THE most popular meat that is eaten regularly in Cuba. So naturally, we had to include at least one type of pork side dish in this guide, for a truly authentic Cuban meal plan!
For our money, slow-cooked pork is the best type of pork to have. While roasted and grilled park are amazing sides in their own right, there's just something about how it just melts in the mouth, how succulent it is.
Maybe it is how it holds flavor so well, despite being cooked for eagles (in the best versions, anyway).
Whatever the reason, 
If you're looking for starting points with this recipe, check out this particular slow-cooked Cuban pork for yourself!
4. Pickled Cucumber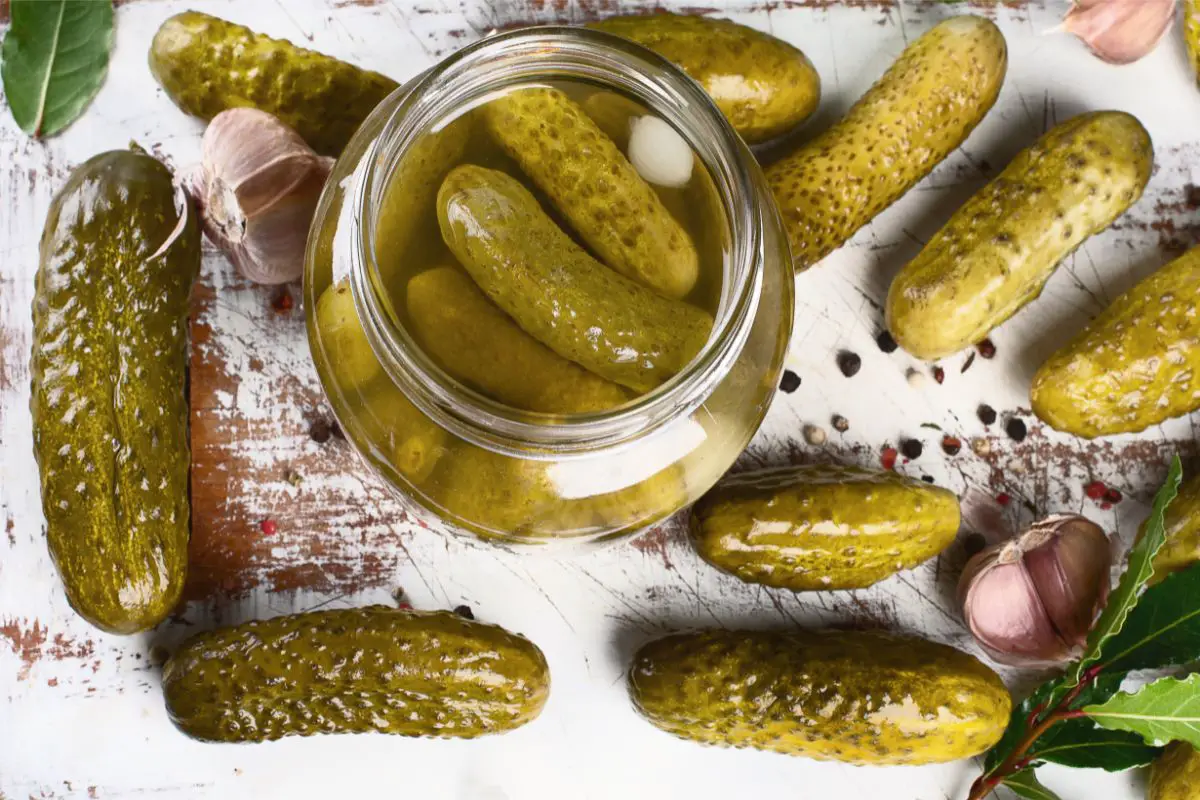 For a side dish that comes a little out of the left field, a pickled cucumber might not be the first food that you think of when it comes to good sides for beans and rice.
However, we assure you that a thinly sliced cucumber that has been pickled to perfection makes for a very interesting topping to your rice and Cuban black beans.
Just make sure that the pickling agent that you use isn't too strong, especially if you're looking to still enjoy the black bean and rice flavors. Pickling has a way of becoming too strong if not watched properly!
5. Fish/Seafood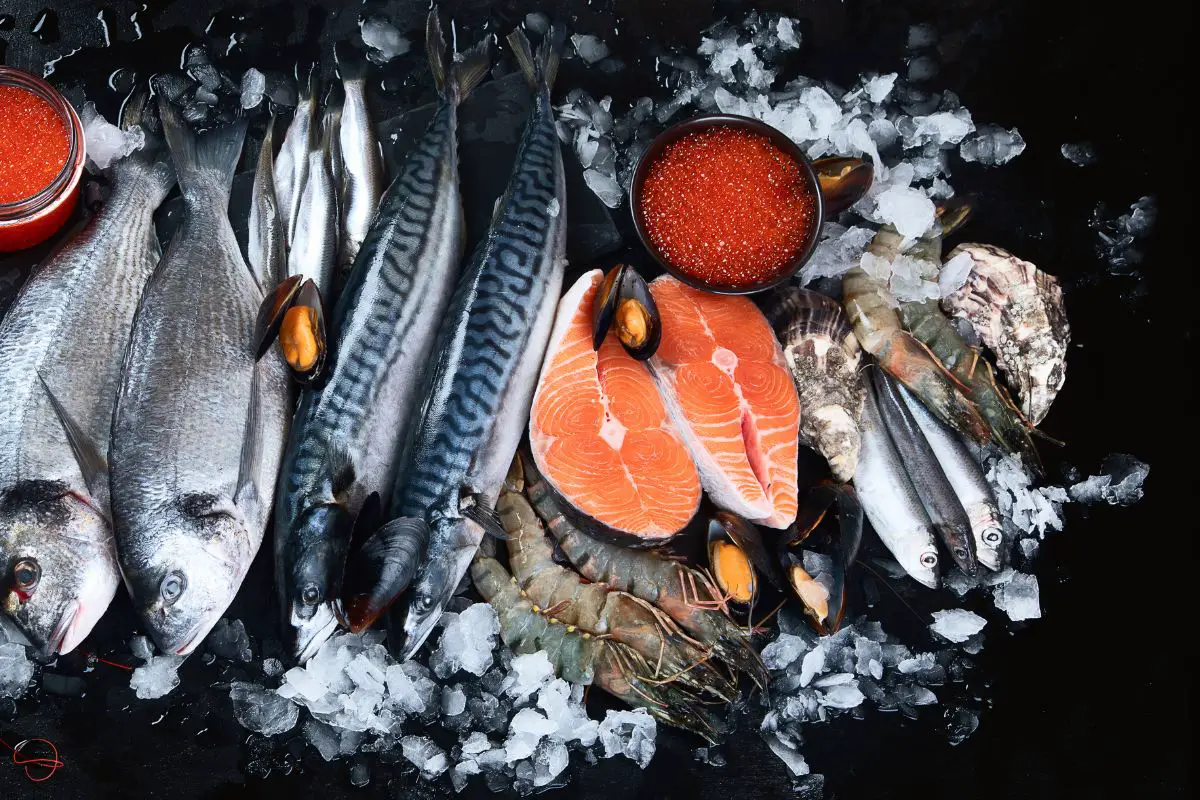 Right next to pork, seafood such as fish and shrimp is an incredibly popular dish to cook with Cuban dishes like black beans and rice.
Milder fish flavors are probably your best bet when it comes to a good pairing with this dish, especially shrimp. Stronger flavors will overpower your carefully-prepped Cuban beans and rice!
While there are many ways to prepare fish for eating in Cuban cuisine, for us, there's nothing quite like grilling them up with a good sauce!
6. Potato Wedges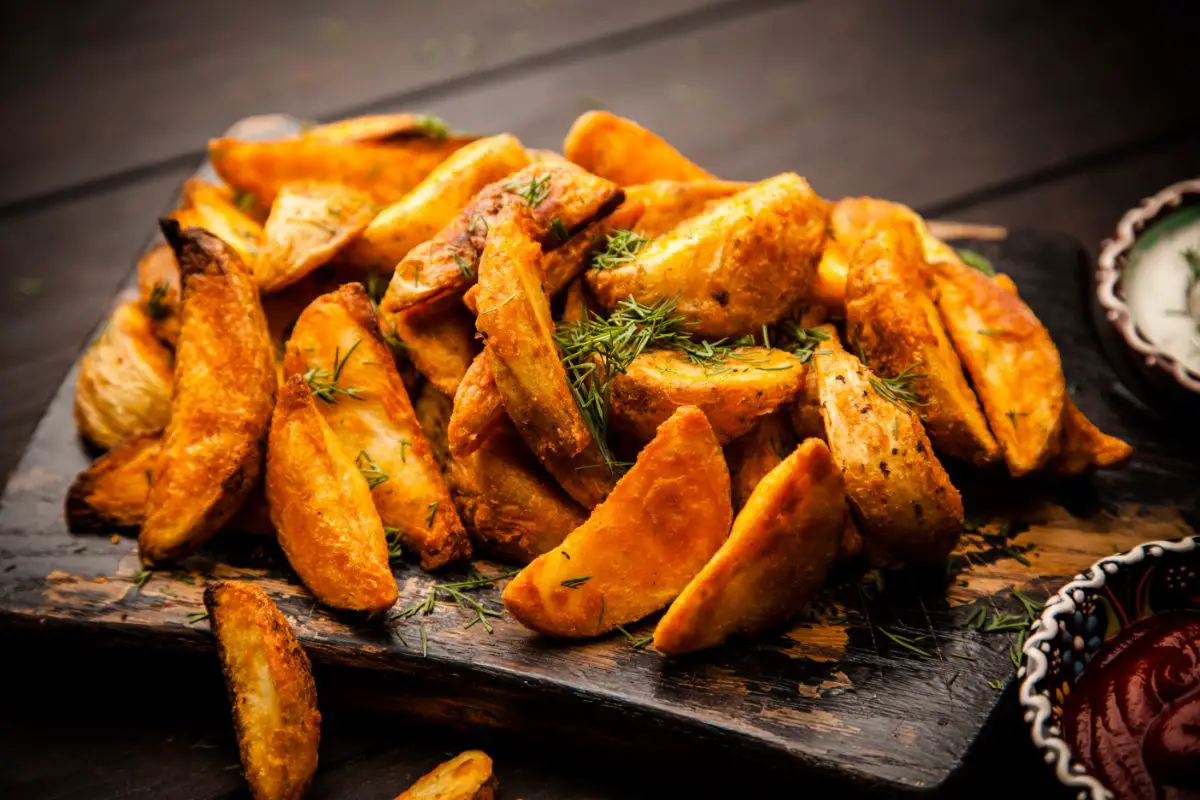 One of the things that we love the most about a good potato wedge side dish is how little effort they take to make, especially when compared to similar foods like fries.
So long as the potato that you're using is fresh and washed, the skin doesn't need to be peeled, and cutting up the potato takes little to no time at all.
Are we loading up a little too much on the carbs with this side dish? Maybe.
However, when seasoned with some authentic Cuban and Caribbean spices and flavors, you'll find that potato wedges are a side dish that is as amazing as pretty much any dish, not just Cuban black beans and rice.
Final Thoughts
So, which of these amazing side dishes will you be bringing to your Cuban fiesta?
6 Amazing Side Dishes For Cuban Black Beans & Rice
Course: Sides
Cuban rice and balck beans is a great dish on its own. But it's best enjoyed with one of these amazing side dishes for yout to try out with it!
Ingredients
Vegetable Salad (Mixed)

French Bread

Slow Cooker Cuban Pork

Pickled Cucumber

Fish/Seafood

Potato Wedges
Directions
Pick a recipe from the list above
Click the recipe name and visit the website
Collect the ingredients and cook the food
Enjoy – don't forget to leave a review