Since its debut as a Starbucks seasonal flavor, the pumpkin spice flavor has permeated nearly every baking and cooking application.
You may be hesitant to jump on the trend, perhaps quizzical about how something like pumpkin may work with coffee, but we're here to try and shine a light on this unusual flavor combination and why it may work so well.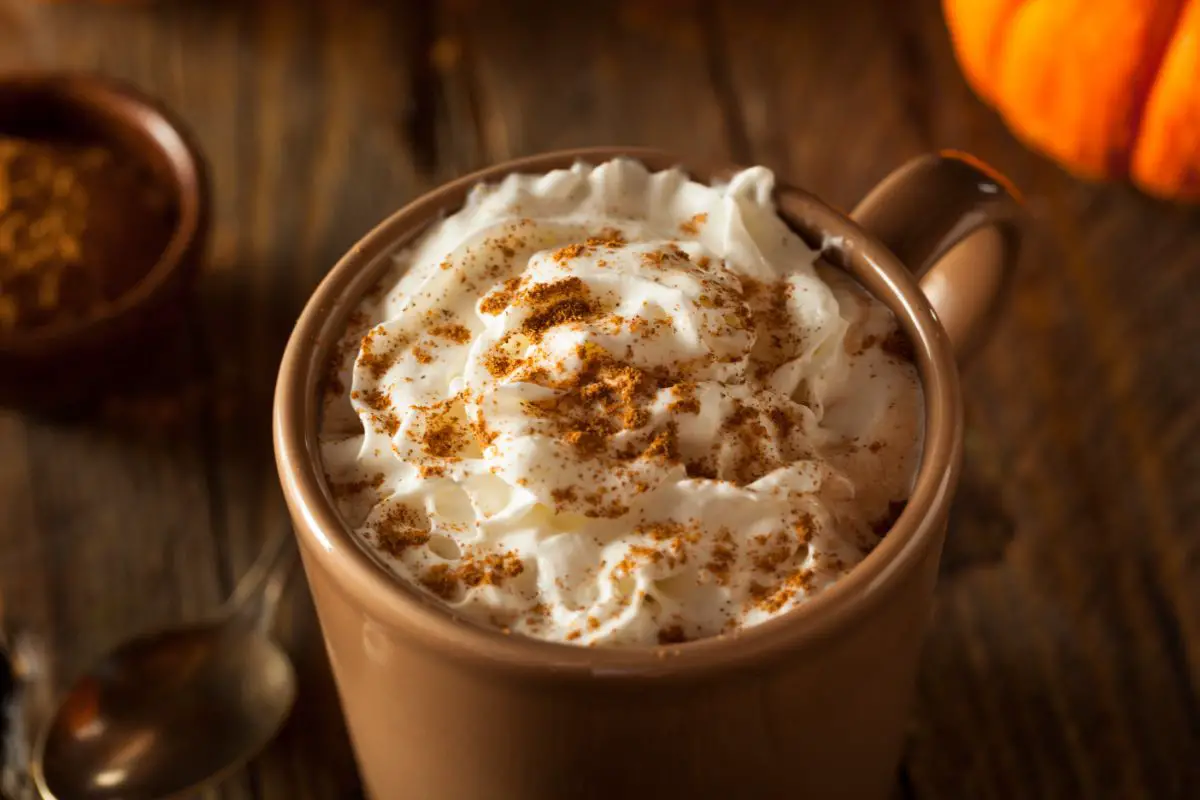 Moreover, you might be wondering if there are foolproof ways to make the drink at home, or other riffs on the original recipe that you could try at home.
Today we will cover this all and more, keep reading to learn more about the pumpkin spice latte and other unique flavor combinations.
What Is The Pumpkin Spice Latte?
The pumpkin Spice Latte is one of the more unique and seasonal drinks you can get from Starbucs.
The latter coffee company is known for their unique items, whether that is the long list of unique flavor combinations shared on social media that you can annoy your local barista with, or even the mysterious but compelling off menu items you can get.
The Pumpkin Spice Latte has actually been around since 2003, which may surprise some, and while the recipe that comes out each year can change a little the classic autumnal combination of pumpkin and coffee is, rather than leaves falling, a classic sign of the fall drawing in.
Let's note here that while it is most commonly a latte, Starbucks have other drinks you can get this flavor for, such as a Frappuccino and more.
Since its popular release there are also a number of pre-made Starbucks drinks you can buy in grocery stores that also have this flavor, as well as a long list of other coffee companies that try to mimic this popular drink from Starbucks.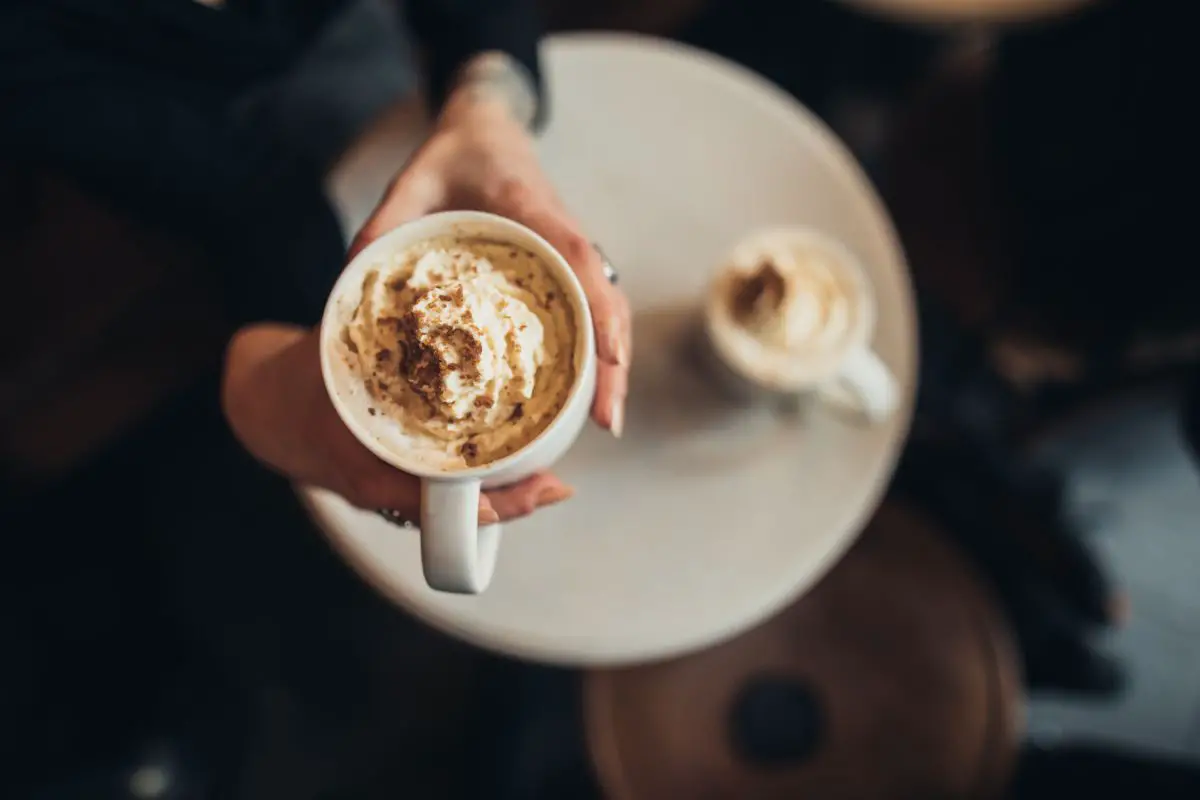 What Does Pumpkin Spice Latte Taste Like?
Well, you can break down the pumpkin spice latte into around three parts, which can help us understand its flavor better..
Firstly you have the pumpkin, you don't really taste pumpkin outright when you get to taste the whole thing which is often a worry for most people.
Both processed and fresh pumpkin doesn't really have an outright recognizable flavor; rather it is often combined with spices and other things that you will relate pumpkin with.
That said, the earthiness of the drink mainly comes from this pumpkin addition.
It is pleasant and tastes sweet when combined with the other ingredients but has that earthy, tawny, taste that we enjoy in fall and winter.
The next aspect of this flavor is the spices. Beyond pumpkin, and while the drink's specific flavor balance changes a lot, these are the common spices used in the drink which arguably provide it with the most flavors.
The most common spices used in the drink are nutmeg, cloves, and cinnamon, much like in a pumpkin pie premade mix.
The final flavor element is of course the latte, which is coffee and milk. First of all the coffee creates its own unique flavor that matches all these elements well.
Coffee is quite bitter and has its own roasted elements that can be similar to the non sweet side of chocolate and caramel.
This pleasant bitterness is balanced by milk in this drink and when combined the roasted flavors get balanced well with fat and blend really uniquely with something like pumpkin and its species.
All together you get a really clever flavor matrix where each component interacts well with each other.
The outcome is something pleasantly bitter with roasted notes as well as a nice earthiness from both the coffee and the pumpkin that is paired with classic spices like nutmeg and cinnamon that we also relate greatly with the season of fall.
It's very warming and the ideal drink for a cold and misty fall evening, when you want something to warm you up.
If there was something to compare it to it would be similar to the sweetness of a hot chocolate, that is milky but more bitter than sweet, but also to a pumpkin pie that is both savory and sweet in an enjoyable way.
If you find the drink not sweet enough you can always add sugar to your coffee.
How To Make Pumpkin Spice Lattes At Home?
Pumpkin spice lattes can be pretty easy to make at home with a few unique ingredients you may have to source, but with a little effort you can create something really unique, suited to your own preferences, that you can make any time of the year you want that warm welcoming taste of a pumpkin spice latte.
This is a recipe from Starbucks themselves.
We like this recipe because if you source the specific Starbucks ingredients listed, you can practically remake the drink exactly at home, which is what some will want.
Using Starbucks branded coffee beans and their specific pumpkin spice syrup recipe they are basically revealing some, if not all, of the secrets to this drink.
Some people do complain the pumpkin flavor is not as present as they may want, at least for those who really enjoy this flavor, so this recipe is a great one for those who want the pumpkin flavor at the forefront.
The recipe shows how some small tweaks can make the drink your own
The use of pumpkin puree also brings the natural nutrients of the pumpkin and can even be treated as somewhat of a smoothie.
In any case the addition of vanilla here can also bring some pleasant sweetness, to combat the pumpkin flavor and compliment it, that is less in your face than syrup or added sugar.
Whenever we have a pumpkin spiced latte, we always think about its potential to be a white russian.
Wherever you simply add your favored booze to your own pumpkin latte recipe, or follow this one, it works quite well.
This recipe suggests using vodka, but a spicy whisky, even a cinnamon whiskey could also work here really well, which creates something really warming.
Even coffee liquor would work, although in this recipe they use a pumpkin spiced irish cream, which you can find many of in the fall period.
Irish cream, or Baileys, would also work really well here too. This is a good base recipe for inspiration but we think we, and you, can do better.
Final Thoughts 
As you can see, a pumpkin spiced latte is often exactly what is said on the tin.
For those hesitant to fork out the money for the Starbucks drink, it is really worth trying especially if you aren't such a sweet tooth and enjoy flavors in your coffee that aren't necessarily toe curlingly sweet.
If you are expecting something really sweet, these flavors are quite nuanced and there could be something better on the menu for you.
These drinks are really easy to make at home, whether you want the ingredients to actively recreate the Starbucks drink anytime of the year, or you want to riff on the original recipe by adding booze or having the certain other flavors be more pronounced.
What Does Pumpkin Spice Latte Taste Like? How To Make At Home?
Course: Taste Like
Directions
Start by heating the milk, pumpkin puree, sugar, pumpkin pie spices, and vanilla extract on the stove.
Then mix the pumpkin spice milk with the strong coffee. Divide it between two mugs and add whipped cream. Simple, quick, and no coffee shop lines.