When the whole family gets together, you want to create everyone's favorite dishes and barbacoa is an essential part of the feast. This spicy Mexican meat dish is seasoned to perfection and makes for one of the best dishes for sharing with loved ones. 
However, your guests are going to need some sides to help fill up their plates. And deciding which ones make the cut or even knowing what side dishes to serve can be a challenge.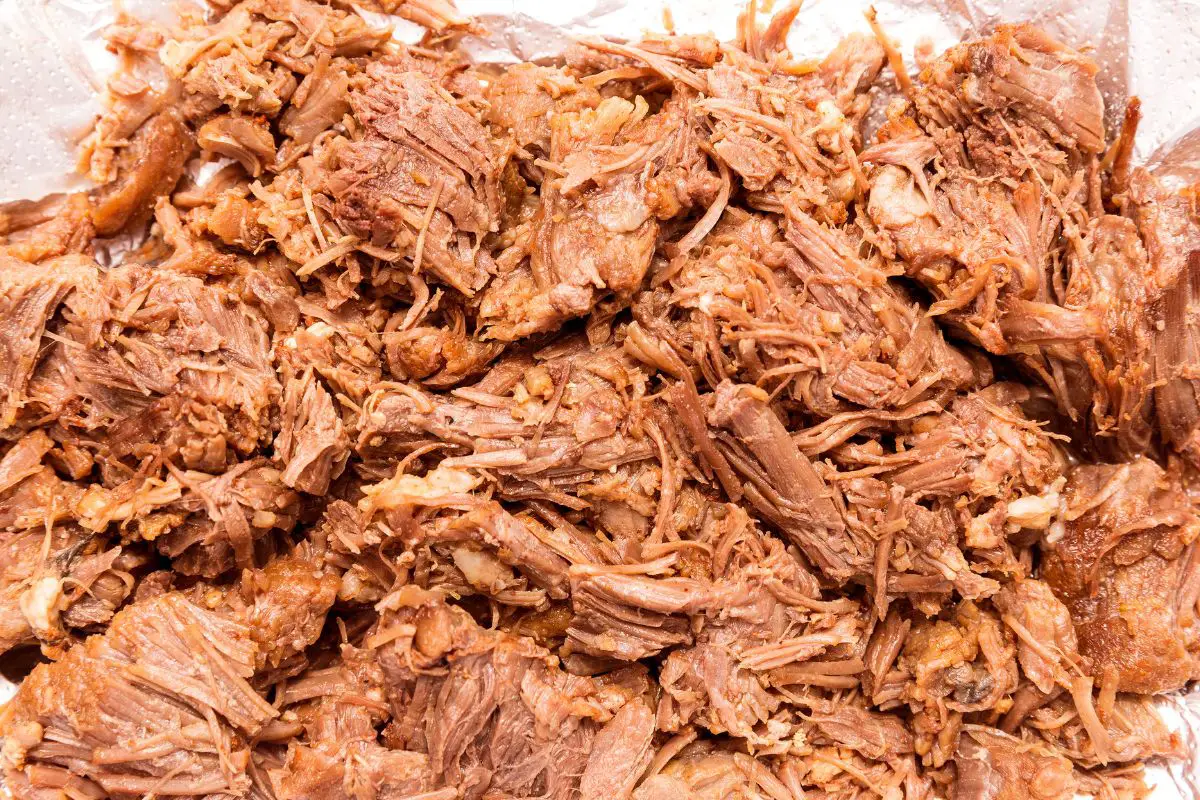 Below are 8 mouth watering sides that pair perfectly with barbacoa so that you and your guests are satisfied with every bite. Be experimental or keep things simple, whatever you decide, lunch is sure to be delicious!
Why Serve Side Dishes With Barbacoa?
Barbacoa is a staple in traditional Mexican and Caribbean cuisine. This tender and flavorsome meat can then be used to create a variety of dishes including burritos and hamburgers. Or serve as is and dig in. 
Traditionally, barbacoa is made using beef, lamb, or goat. Meaning it is rich in protein and has some excellent health benefits. Just make sure to use low fat beef to keep things healthy. 
When serving a large crowd, barbacoa on its own may not be enough to feed your guests and to keep everyone satisfied. Adding a few sides to your menu can help bulk out the meal and ensure everyone is getting their much needed nutrients!
8 Side Dishes To Serve With Barbacoa 
As mentioned above, barbacoa is a rich, savory dish made from meat. With a high protein content, you are going to need to find the necessary nutrients, flavors, and textures in your side dishes. 
So, let's get into it! 
Rice is an absolute must when it comes to side dishes for serving large crowds. However, getting the flavor right can be a challenge on its own. This Cilantro Lime Rice is simple and bursting with flavor. 
Cooking your rice is chicken broth adds a ton of nutrients and vitamins that will keep your family healthy and happy. The addition of unsalted butter will keep your rice rich in flavor without adding too many calories. 
Serve with a fresh squeeze of lime juice for a truly wonderful vibrant flavor. You will never go back to regular white rice again. 
Not to mention it only requires one pan! Taking 20 minutes to make, you spend more time with your family and less time in the kitchen. 
Esquites, also known as Mexican Street Corn Cups, are a traditional snack available from street vendors all around Mexico. 
Each spoonful of esquites is filled with a creamy, salty, tangy, and slightly spicy flavor that is addicting and will keep you going back for more. 
Esquites are made with just a few simple, affordable ingredients. Using corn, mayonnaise, cotija cheese or queso fresco, fresh lime juice, and chili powder, you have a simple yet delicious side. 
Perfect for parties and picnics, you can also add a few other toppings such as cilantro and diced chilies for those who like it hot. 
Serve with your barbacoa beef for a meal bursting with nutrients and flavor. 
These Loaded Sheet Pan Nachos are prepared to party whether it's a relaxed family movie night or Super Bowl Sunday. They are simple to put together and delicious to eat right out of the pan.
Nachos are super easy to make but assembling each individual plate can be rather time-consuming. These Sheet Pan Nachos allow everyone to dig in without leaving a mountain of cleaning up to be done afterward. 
We highly recommend using your barbacoa beef, lamb, or goat as the protein for your delicious nachos. Perfect for any occasion that involves a loaded plate of tasty nachos. 
Which is every occasion in our book! 
Top with your favorite flavors. Mexican blend cheese, chunky avocado, corn, sour cream, and a homemade pico de gallo. You can also add some chopped chilies for added heat. 
Wanting to keep things a little healthier? Add this Black Bean Taco Salad to your list of side dishes. Packed with leafy greens and veggies, it is tasty and healthy. 
What makes this salad so delicious is the dressing. A homemade creamy salsa dressing that is going to have your guests going for seconds and maybe even thirds! 
Imagine all of your favorite taco fillings, only doubled. You can really go crazy and pack as much into this salad as you want. 
Make your creamy salsa dressing in advance and store it in an airtight container in the refrigerator for up to 2 days. 
Don't forget to top it with cheese and some crushed tortilla chips for that delicious crunch with every bite! Everyone is going to love salads after this delicious recipe. 
Intoxicating Creamy Salsa Dressing is drizzled over this Mexican pasta salad, which is filled with grilled sweet corn, crunchy red bell peppers, juicy tomatoes, crisp cucumbers, substantial black beans, creamy avocados, zesty red onions, zesty cilantro, and salty Cotija! 
This Mexican pasta salad can be dressed up or down by varying the amount of your favorite ingredient.
All of your favorite Mexican-inspired ingredients are combined in this delicious bowl of pasta salad. 
It is a simple recipe that can be completely prepared in advance for a stress-free win and is always a hit at potlucks, picnics, and parties.
Create your Mexican Pasta Salad the night before and store it in the refrigerator for a quick, simple side dish that everyone is going to love. 
Nothing beats a small appetizer like chips and dip. This Pineapple Pico De Gallo is a modern twist on the classic chips and dips that can keep everyone happy until the feast is ready to be served. 
Made with tomatoes, sweet onions, jalapenos, cilantro, and of course, pineapple. It is bursting with flavor and is full of color, making it the perfect side dish for any occasion. 
Add a spoonful to your barbacoa tacos for a zesty flavor or as a healthy dip. This versatile dish is a true labor of love and will be gone in under 10 minutes. So be sure to make extra. 
Finish with a squeeze of lime juice for a flavorful side dish. Add a sprinkle of salt and pepper to make sure your Pineapple Pico de Gallo is seasoned to perfection. 
No gathering is complete without the flavors of homemade coleslaw, and this Dill Pickle Coleslaw recipe is ready to blow everyone's mind. 
There are three levels of dill flavor in this dish. There is a lot of fresh dill, dill pickle juice, and dill pickles that have been coarsely diced. Pickle lovers won't know what's coming. 
Keep your prep time minimal by using a store-bought coleslaw veggie mix. No one wants to be chopping veggies for hours. 
Make your dressing from mayonnaise, buttermilk, sugar, dill pickle juice, celery seed, salt, and black pepper to a dish, mix together and allow it to rest for 2 hours. Pour over your veggies, mix and serve. 
This may just become the star of the show. Add to your barbacoa burgers or enjoy on its own. This Dill Pickle Coleslaw is absolutely delicious. 
Got a spare 30 minutes and in need of a quick side dish? This Quick Pickled Red Onion recipe not only tastes delicious but it elevates any meal it is paired with. 
Using only 5 ingredients, you can transform your rather pungent red onions into something sweet and tasty. 
Serve your Pickled Red Onions with all of your favorite dishes. We especially love it as a topping for barbacoa tacos. They are simple and quick to make. 
They only get better the longer they sit!
Final Thoughts 
Barbacoa is an excellent way to get some protein into your diet while keeping things flavorsome and delicious. It is also an excellent dish for serving a large crowd. 
However, we all know that the side dishes is where flavor really matters. Above are 8 incredible side dishes that pair perfectly with barbacoa beef, lamb, or goat. 
Whatever your taste buds desire, you can have an excellent meal full of flavor, color, and texture. It really never has been easier. 
You can enjoy these dishes all year long no matter the occasion. Time to get cooking!
8 Mouth-Watering Side Dishes To Serve With Barbacoa
Course: Sides
Directions
Pick from the list above
Click the recipe name and visit the website
Collect the ingredients and cook the food
Enjoy – don't forget to leave a review