Have you ever wondered what honeycomb tastes like? Maybe you've seen snacks with a honeycomb mystery flavor, but have never actually tried it. 
Honeycomb is made out of beeswax and has a unique and interesting texture that sets it apart from other treats.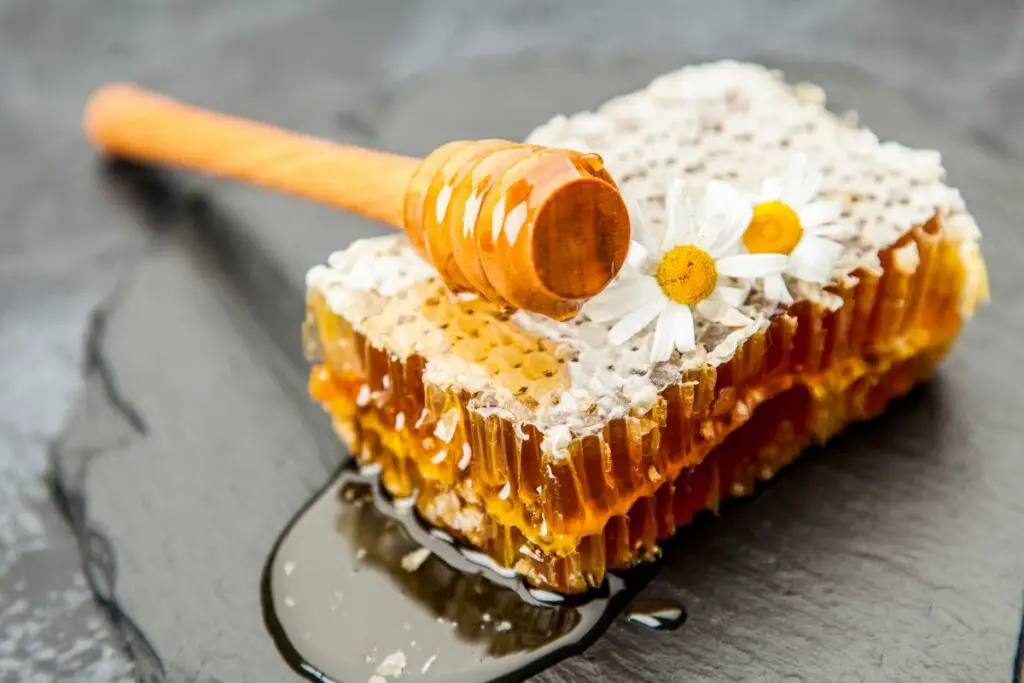 But, just as important as texture when eating food is the taste. Honeycomb is extracted from bee hives and contains the delicious sweetness of raw honey.
It can be difficult to tell what homemade honeycomb tastes like without trying it for yourself. This article will explain in detail the flavors that make up this delicacy and why those flavors create an unforgettable taste sensation. 
What Exactly Is Honeycomb?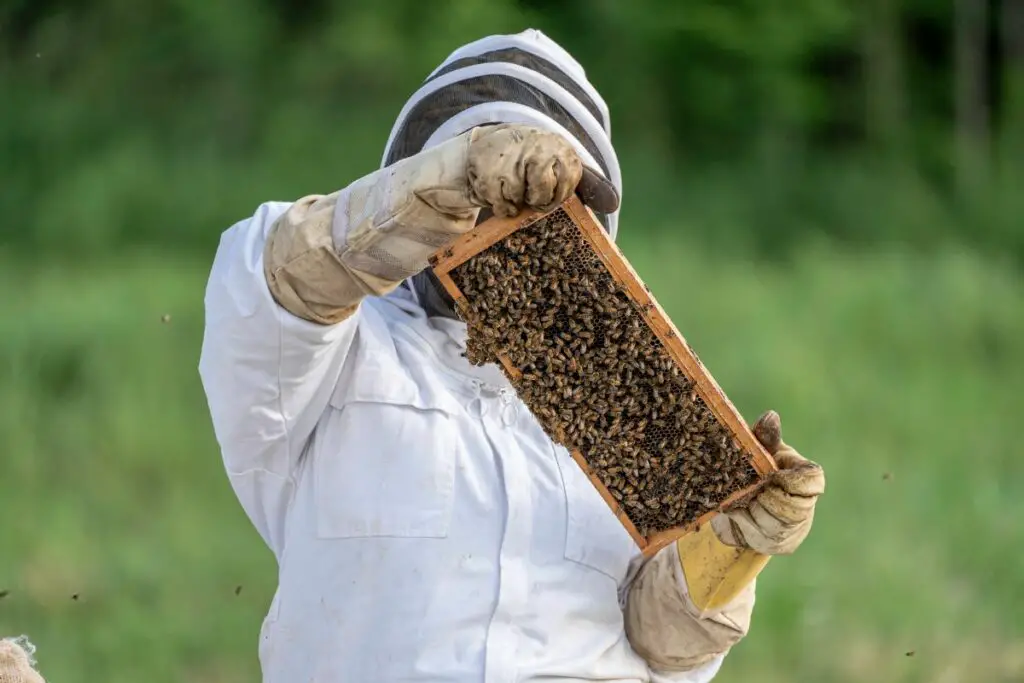 It is an essential part of the beekeeping industry. It is a hexagonal-shaped structure made of beeswax and used by honeybees to store their raw honey, larvae, bee pollen, royal jelly, and propolis. 
The wax obtained from honeycombs is highly nutritious and has many benefits. It contains antioxidants that can help protect against free radicals in the body. Beeswax is also commonly used in cosmetics and food products due to its excellent reviews.
The hexagonal shape of the honeycomb makes it easier for bees to build their hives as well as store their food sources. 
The cells are also designed to be airtight, which helps keep the stored items fresh for longer periods of time. 
Does Honeycomb Have A Distinct Taste?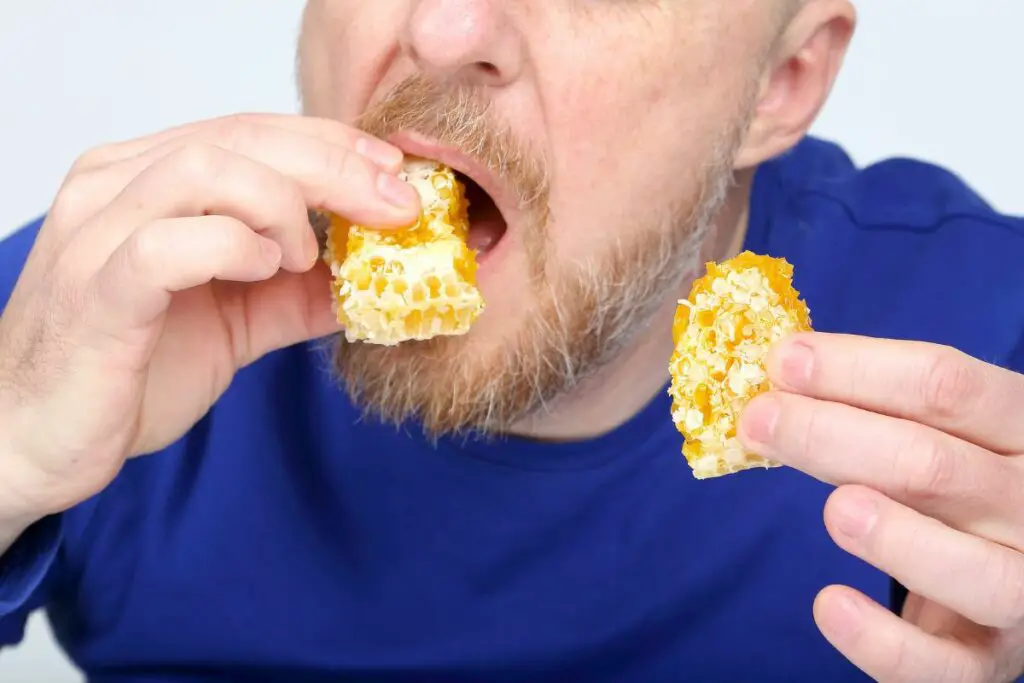 Honeycomb is a delicious treat that has been enjoyed for centuries. It is made up of beeswax and honey, giving it a unique flavor and texture. 
The taste of honeycomb can vary depending on the type of honey used to make it, but generally, it has a sweet, slightly floral flavor with hints of caramel and vanilla.
The wax in the honeycomb adds an interesting chewiness to the experience, making it a delightful snack.
It is best to enjoy small amounts at a time so that you can savor the flavors and textures without any ill effects. Honeycomb can be eaten alone or added to other dishes such as salads or desserts for an extra special touch. 
No matter how you choose to enjoy it, honeycomb is sure to delight your taste buds with its unique combination of sweetness and texture.
What Is The Best Way To Cook With Honeycomb?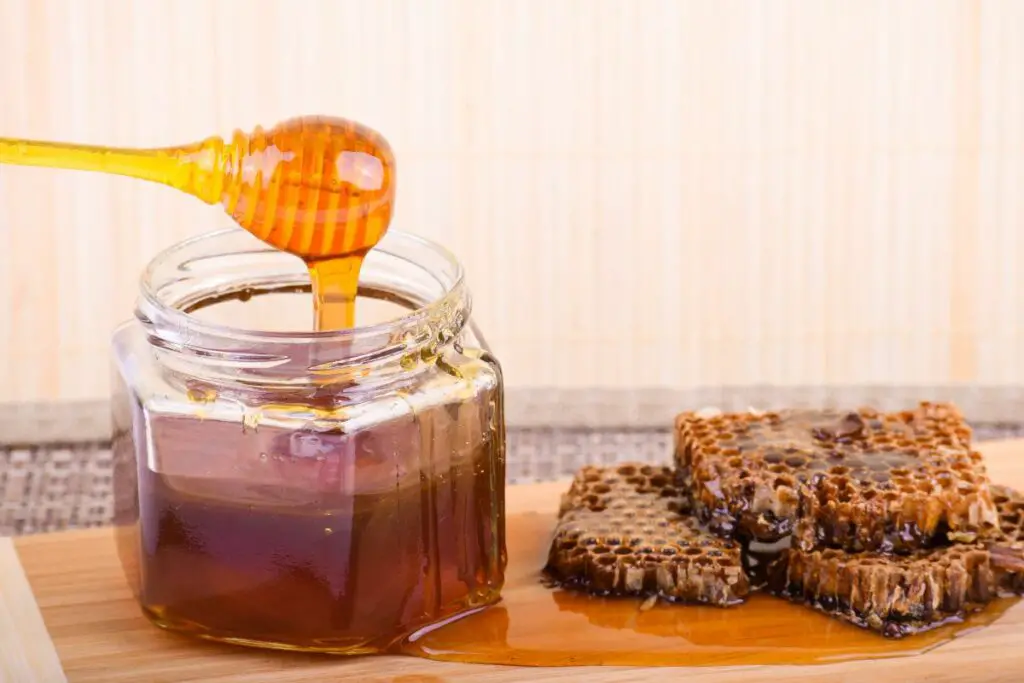 Honeycomb is a delicious treat that can be enjoyed in many ways. While you can eat it straight away with a spoon, some like to take it a notch higher and make it into a meal. 
There are many ways to incorporate honeycombs into your diet. You can spread it on toast, add it to pancakes or oatmeal, or combine it with fresh fruits for an extra sweet kick. 
Honeycomb also pairs well with cheese and crackers, making for an easy snack or appetizer.
When cooking with honeycomb, you don't need to do much more than just add the pieces as they are. The natural sweetness of the honeycomb will add flavor and texture to any dish without needing additional ingredients. 
What Is The Best Way To Enjoy Honeycomb?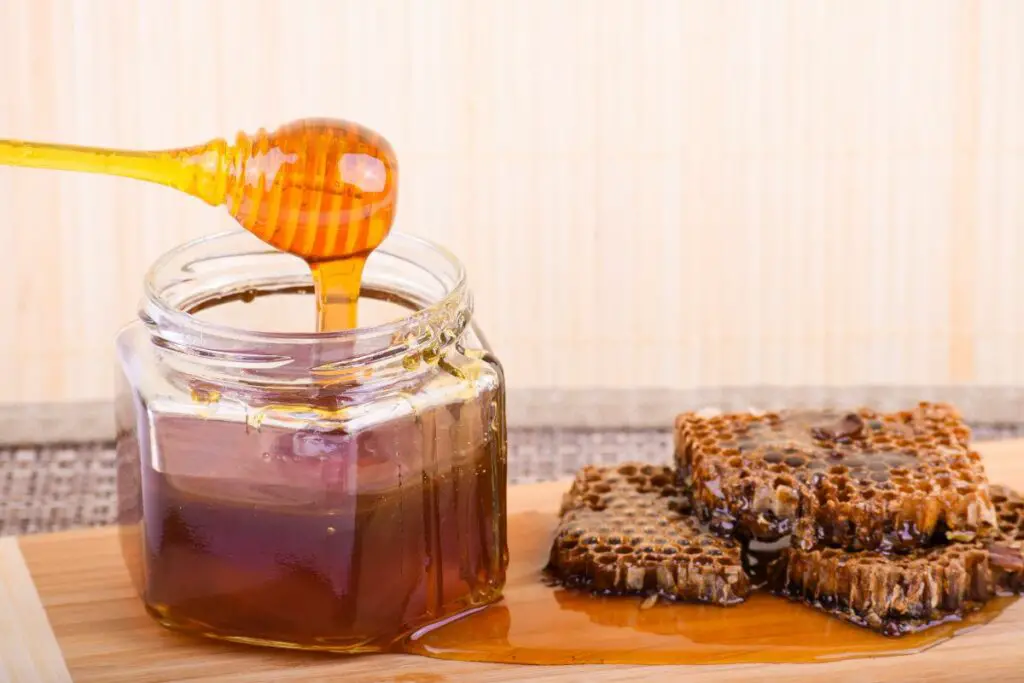 Honeycomb is a delicious treat that can be enjoyed in many ways. 
The easiest way to extract it is by making use of a fork or spoon, but you could just use your hands to do so if the stickiness doesn't bother you. Simply take a bite into the honeycomb and enjoy it.
The honey will slowly release from the wax as you chew, allowing you to savor the sweet flavor. 
Honeycomb is an excellent snack for any time of day. It's full of natural sweetness and has a unique texture that makes it fun to eat. 
You can enjoy it as is or pair it with other foods such as yogurt or ice cream for an extra special treat. 
Chocolate
One way to enjoy this combination is to add honeycomb pieces to homemade chocolate. This can be done by melting down your favorite type of chocolate and stirring in some chopped-up pieces of honeycomb. 
The result is a rich, decadent treat that will satisfy any sweet tooth. Alternatively, you can also add slices of honeycomb to a steaming mug of hot chocolate for an extra unique twist on this classic beverage. 
The heat from the liquid will melt the honeycomb and infuse it with flavor, making for an even more enjoyable experience.
On Toast
Topping toast with honeycomb is a great way to enjoy this sweet treat without getting sticky fingers. The combination of crunchy toast and sweet honeycomb creates a delicious breakfast or snack that is sure to satisfy any craving. 
To make the perfect toast, start by buttering your bread and then toasting it until it's golden brown. 
Once the toast is ready, top it off with a slice of honeycomb for an extra special touch. The sweetness of the honeycomb acts as a natural caramel for the crunchy toast, creating a flavor combination that can't be beaten.
Cheese
Honeycomb is a delicious and unique addition to any charcuterie board. Its sweet, crunchy texture adds an interesting visual element to the dish, making it stand out from other appetizers. 
When paired with cheese, honeycomb takes on a whole new level of flavor. The combination of sweet and salty is irresistible and can be enjoyed by all.
How Long Exactly Does Honeycomb Stay Fresh For?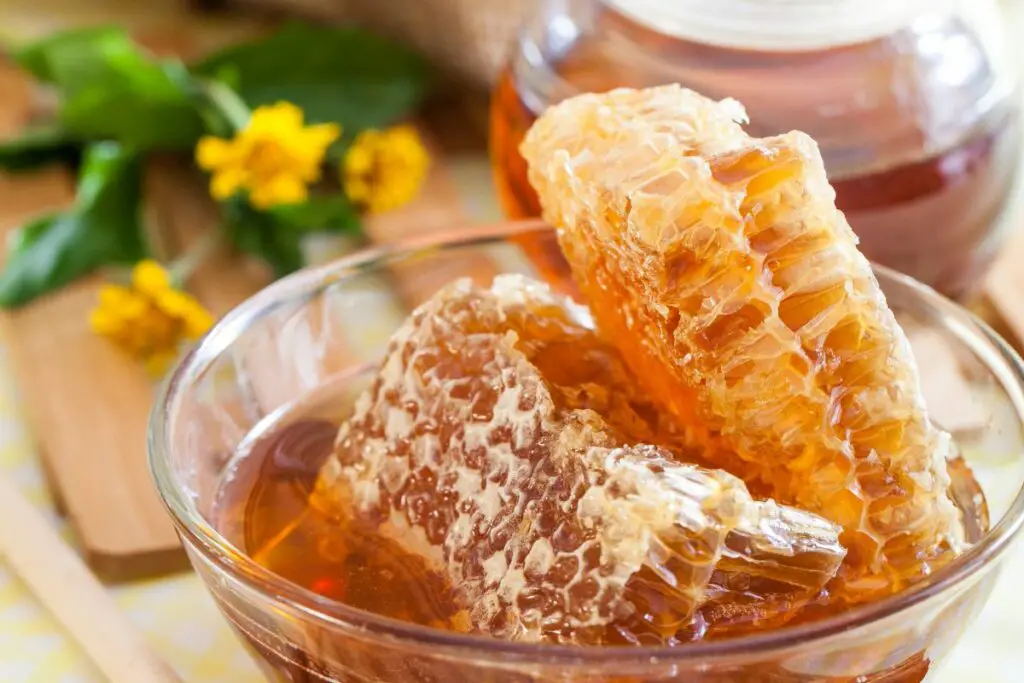 Honeycomb and honey don't expire usually unless it's been exposed to a particular kind of moisture, or has been stored in the wrong way. This means that if you store your honey properly, it can last forever!
If you store your honey correctly, you should be able to enjoy its delicious flavor for years to come. 
Honey is an incredible food with many health benefits, and its long shelf life makes it an ideal choice for those looking for a healthy snack or sweetener.
Can Honeycomb Be Frozen?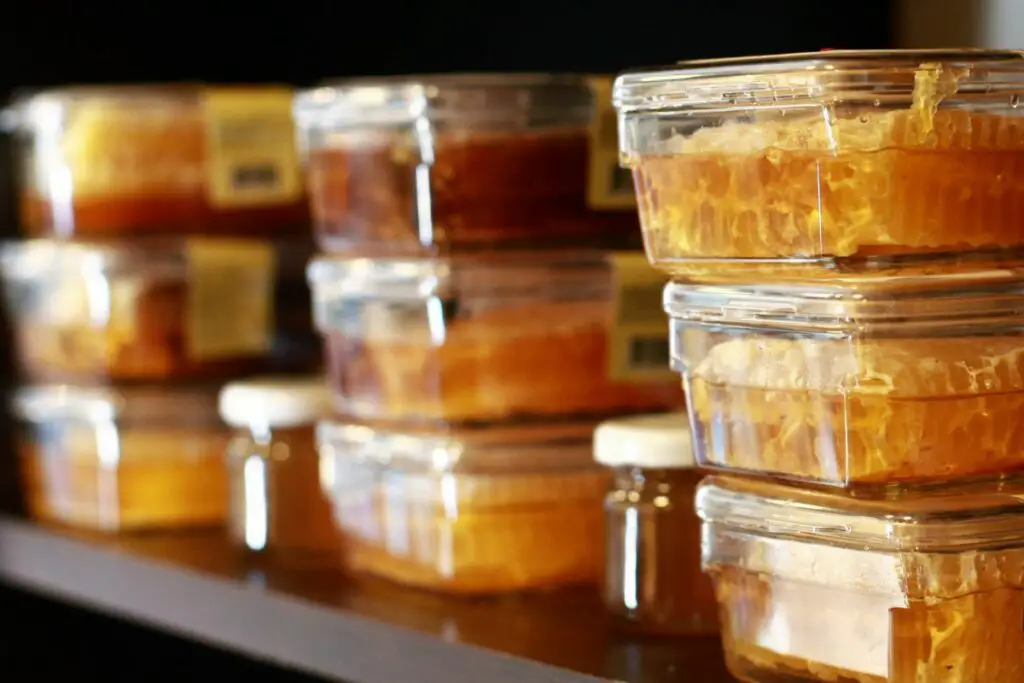 Freezing honeycomb is an excellent way to store it for long-term use. It can be a great solution if you've run out of pantry space or want to keep your honeycomb fresh for years. 
Honeycomb is a natural product that contains many beneficial nutrients, and freezing helps preserve these nutrients while keeping the honeycomb in its original form.
When freezing honeycomb, it's important to make sure that the container you use is airtight and moisture-proof. This will help prevent any moisture from entering the container and ruining the honeycomb. 
Once frozen, your honeycomb should last up to two years without losing any of its flavor or nutritional value.
Final Thoughts
Honeycomb is a delicious treat that can be enjoyed in many ways. It has a unique texture and flavor, with a sweet honey taste that will tantalize your taste buds. 
Honeycomb can be eaten on its own or used as an ingredient in baking recipes for an extra special treat. 
It also has a long shelf life when stored correctly, so you can enjoy it for years to come. Whether you're looking for a healthy snack or a sweet treat, honeycomb is sure to satisfy your cravings.
Does Honeycomb Have A Particular Taste? And Is It Any Good?
Course: Taste Like
Ingredients
Honeycomb

Ingredients from your favorite recipes
Directions
Depending on the ingredients used, the cooking method, and the type of dish, the taste of the food can vary greatly.
Make sure to select a recipe that will elevate the food's original flavor, and enjoy experimenting with different recipes!