Crushed tomatoes are a staple for so many meals, that it can be hard to imagine a shelf without them.
Personally, we always keep a few tins for safekeeping – you never know when your next casserole, stew, soup, or chili may call for them!
Sometimes, though, you don't always find what you're looking for at the grocery store.
If you've headed out for some crushed tomatoes only to come back empty-handed, what can you do? Is there anything out there that can give you similar results?
Well, thankfully, there are a few alternatives that can help you achieve the same results.
While they may not be identical, they'll do a pretty good job. Intrigued? Here are our 6 favorite alternatives to crushed tomatoes that you can use today!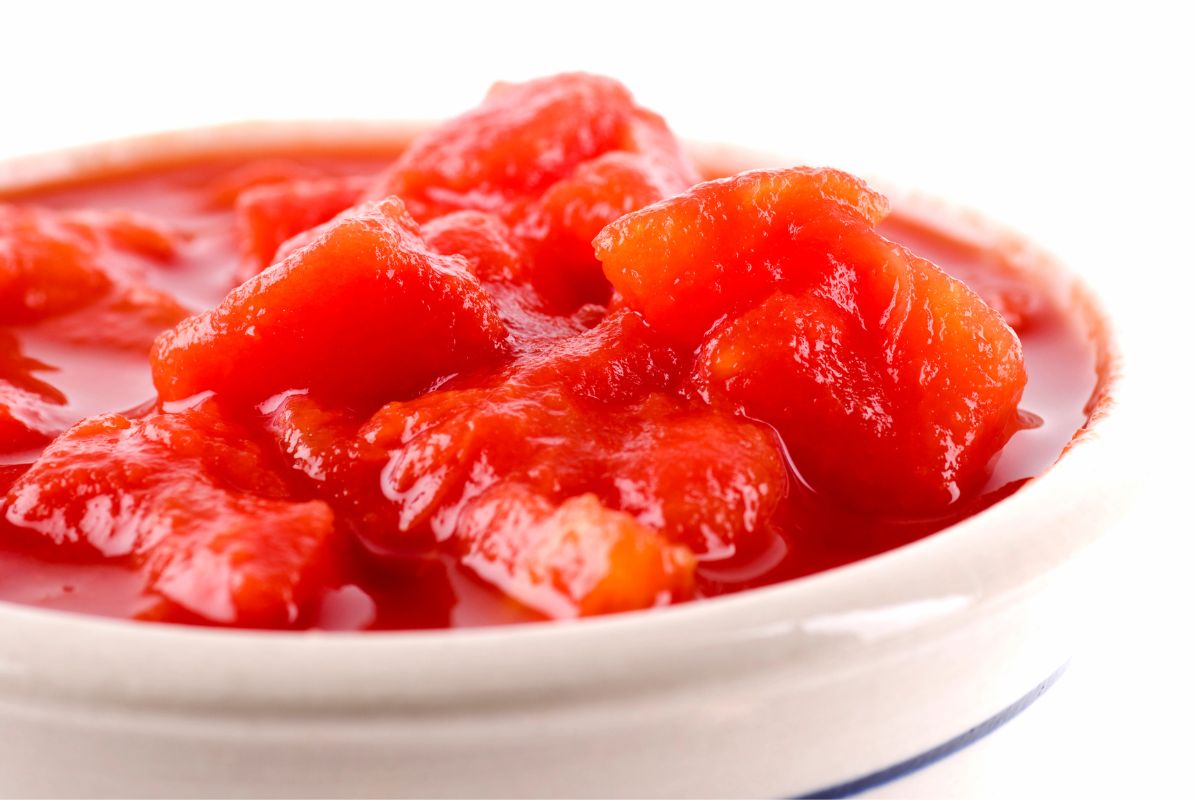 What Are Crushed Tomatoes?
Crushed tomatoes are a blend of tomato puree and paste, and diced tomatoes.
Crushed tomatoes have a much smoother texture and thickness than diced tomatoes, which can make them a great addition to an abundance of dishes, such as curry, pasta sauces, lasagna, and more.
Crushed tomatoes will have a more concentrated flavor than pure tomatoes.
Although crushed and diced tomatoes are pretty similar, they're not to be confused. Diced tomatoes have a much thicker texture, but sometimes, they can be used interchangeably.
However, you won't get the same results, and you'll need to cook your diced tomatoes for longer to thin out their texture.
The 6 Best Substitutes For Crushed Tomatoes
No crushed tomatoes? No problem. You can still use these tasty, reliable alternatives in your dish, and mimic the same results that crushed tomatoes produce. Plus, they're all tomato based!
1. Tomato Paste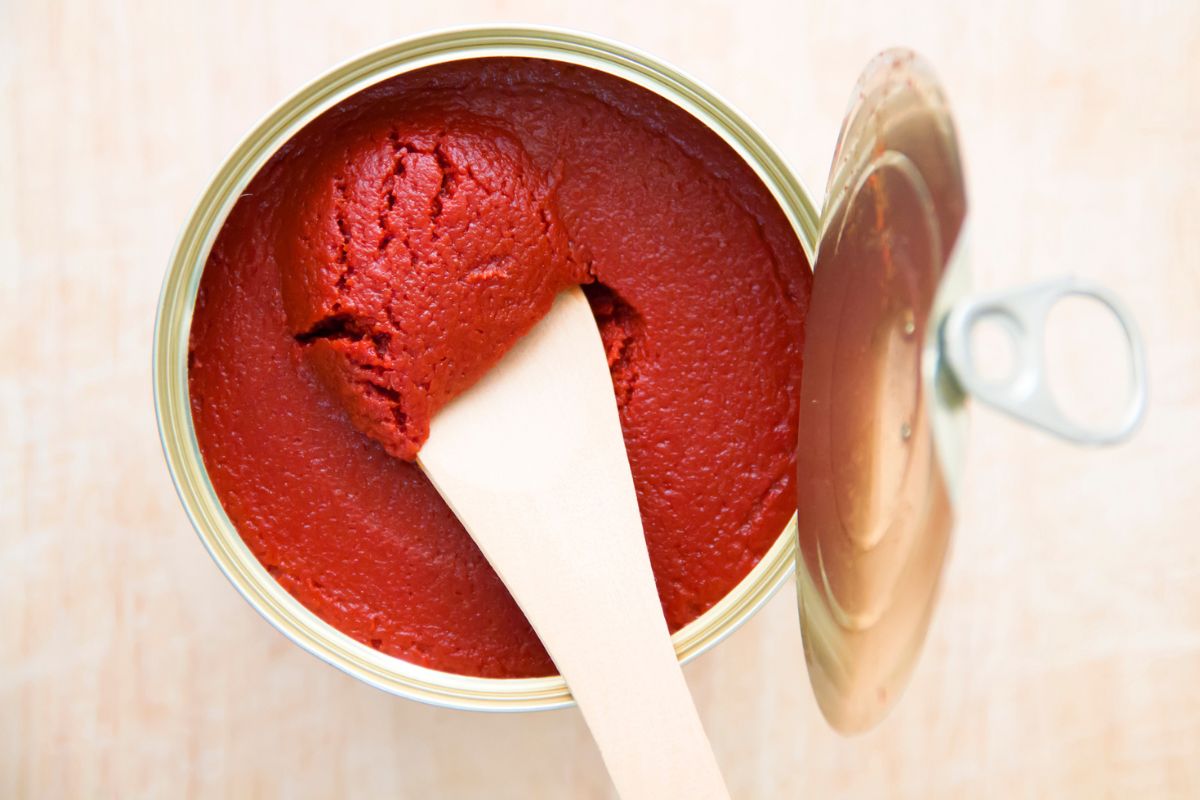 Even if you don't have crushed tomatoes, there's a good chance you'll be able to get your hands on some tomato paste.
Tomato paste is a type of thick paste made by cooking tomatoes for a long period and reducing their water content.
The seeds and the skins are then strained out, and the liquid is cooked again to produce a thick, rich paste.
Tomato paste is often thicker than crushed tomatoes, and you'll be able to find it in most grocery stores.
If you're going to use this in place of crushed tomatoes, you'll need to remember to thin out the paste with water beforehand.
By adding water to your paste, you can achieve your desired consistency, and recreate the same results as you would with crushed tomatoes!
2. Canned Tomatoes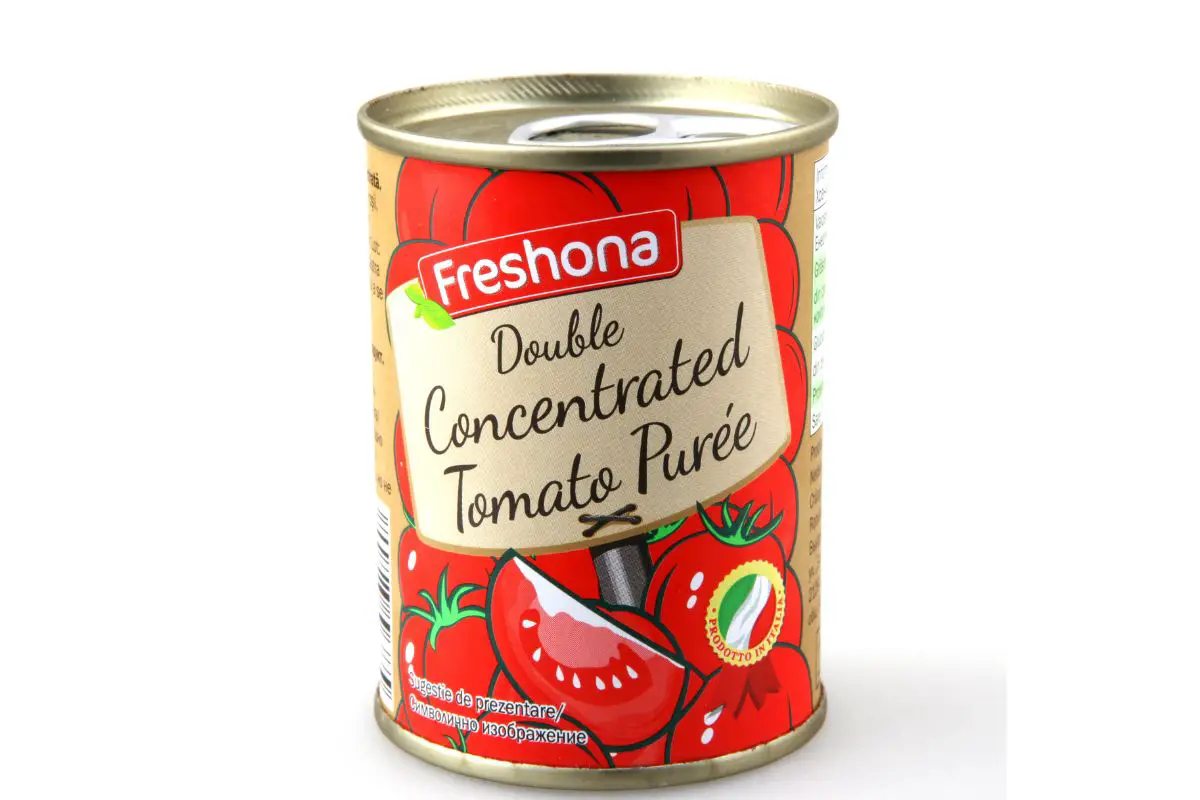 You can also use canned tomatoes as an alternative to crushed tomatoes.
Canned tomatoes are one of the most common pantry staples, and they contain tomatoes (usually peeled)that are processed by heat and then sealed in a can.
Canned tomatoes have a pretty sweet flavor with a slight hint of acidity, and they'll work in place of crushed tomatoes in virtually all of the same dishes.
If you don't have crushed tomatoes and need to make your dish in a hurry, these are a great choice.
Although they'll bring a similar flavor to crushed tomatoes, they can require a longer cooking time if you want to mimic the texture. Still, these are a versatile choice to add to your dish!
3. Sun-Dried Tomatoes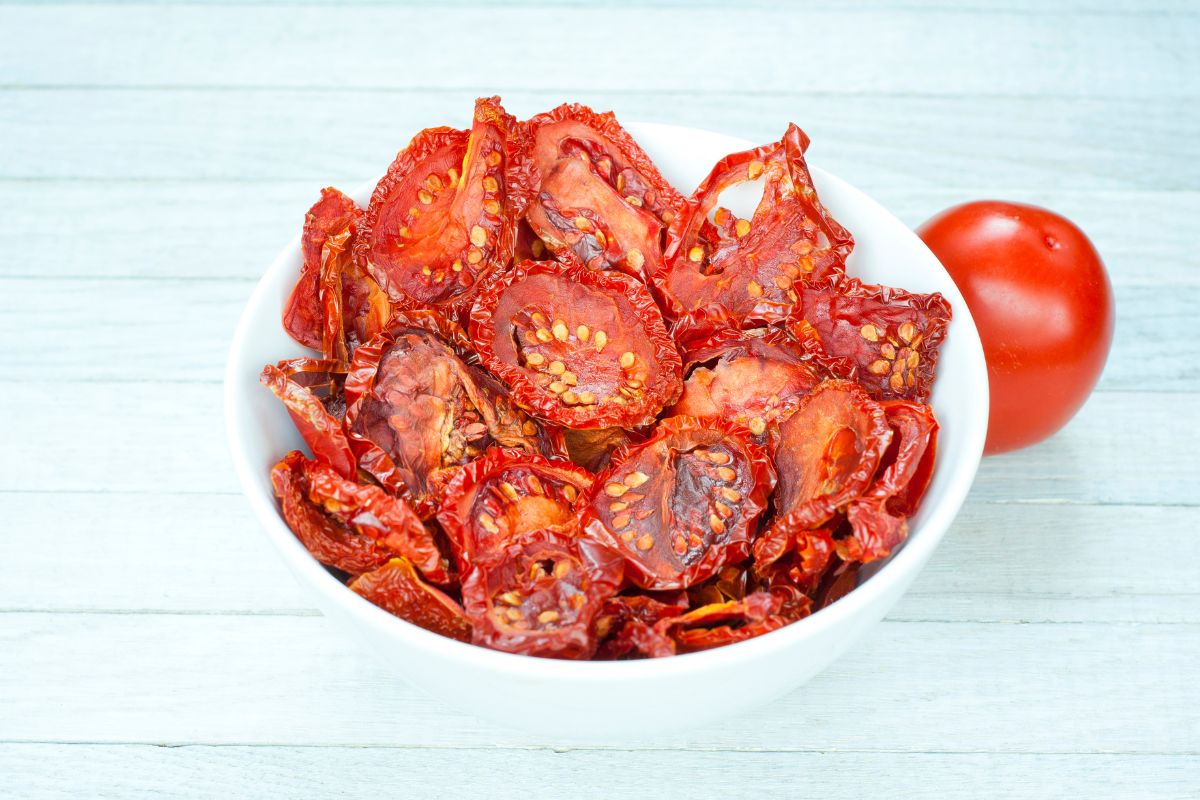 Short on crushed tomatoes? Why not try sun-dried tomatoes? Sun-dried tomatoes are tomatoes that have been dehydrated in the sun, in an oven, or in a dehydrator.
Once dried, the tomatoes shrink in size, and lose a substantial amount of weight and water. This gives them a sweeter, chewier, and tangier flavor and texture.
You can use these in place of crushed tomatoes by simply placing them in hot water for 5-10 minutes, draining them, and then chopping them up.
You may also need to add extra water or tomato paste to the sauce to help thin it out.
Once you've found the right consistency, sun-dried tomatoes can add more depth to your dish. You'll love it!
4. Diced Tomatoes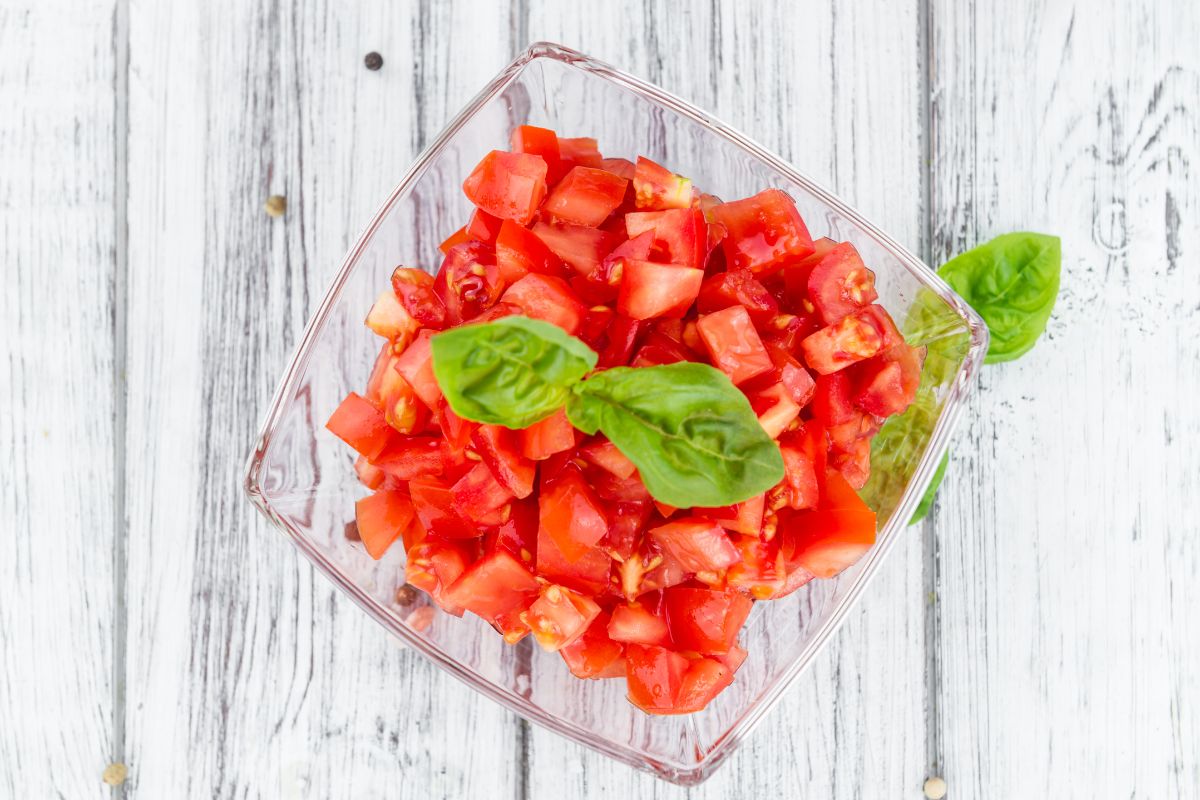 Next up, we have diced tomatoes. Diced tomatoes are thick chunks of tomato packed in with tomato juice.
If you're short on time, diced tomatoes are a great option – and they make a great substitute for crushed tomatoes, too.
Although diced tomatoes are thicker than crushed tomatoes, with a few simple tweaks, they can produce the same results.
If you don't want to make any changes, they'll add plenty of flavor and texture to a soup or stew. They'll even make a chunkier alternative to your pizza topping than crushed tomatoes!
However, you can cook them for slightly longer to thin them out, and make them closer to crushed tomatoes.
5. Fresh Tomatoes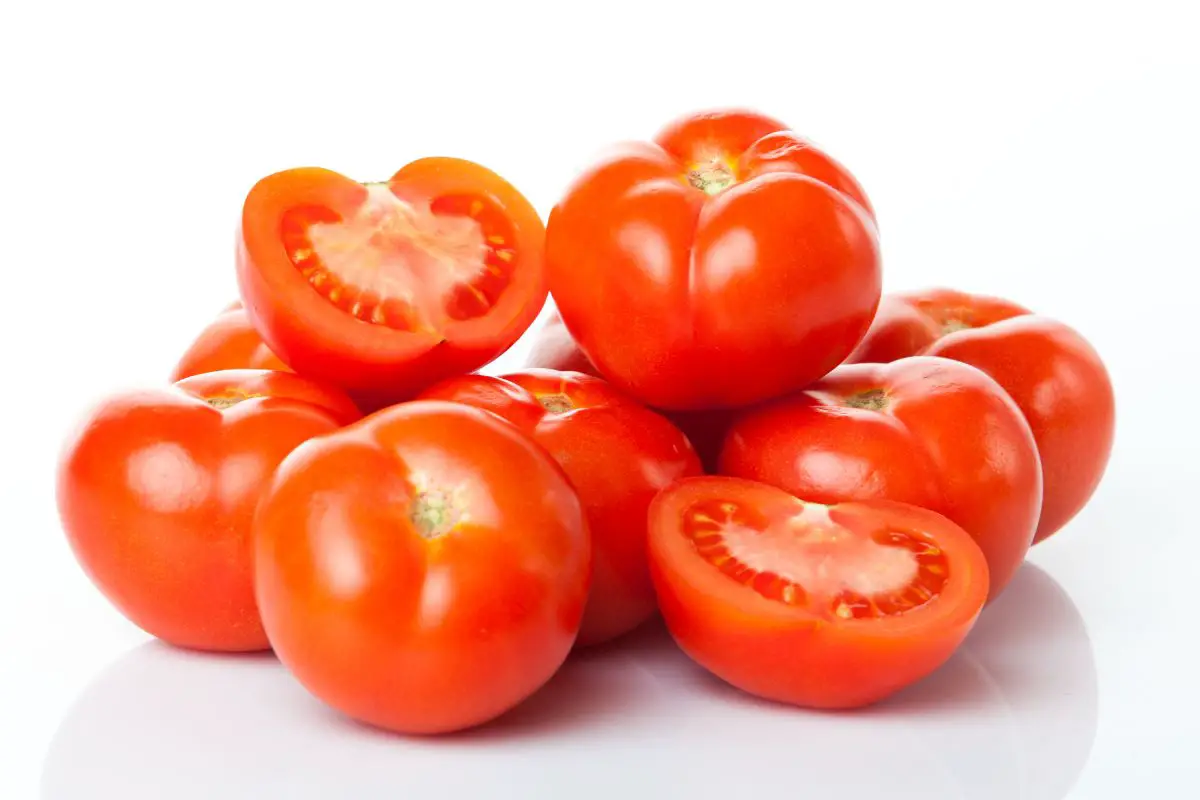 If you don't have any of these alternatives, why not use fresh tomatoes? Fresh tomatoes are the real deal.
They're the main ingredient in your crushed tomatoes, and although they'll require a little more prep, they can often give you even better results!
If you're not in a hurry, you can peel and seed your fresh tomatoes, and use them as a substitute.
However, if you want your sauce to be a little thicker, you can always leave in teh seeds, core and peel to create a chunkier alternative.
They'll also hold in all of their flavor and texture, which can give your dishes a much more authentic taste. This works particularly well on dishes such as pizza, or even in tacos.
Sometimes, nothing beats the real thing. Fresh tomatoes are a case in point! If you're making a sauce, you can even add in extra seasoning to compliment your dish. So, if you have time to spare, this is a great option.
6. Marinara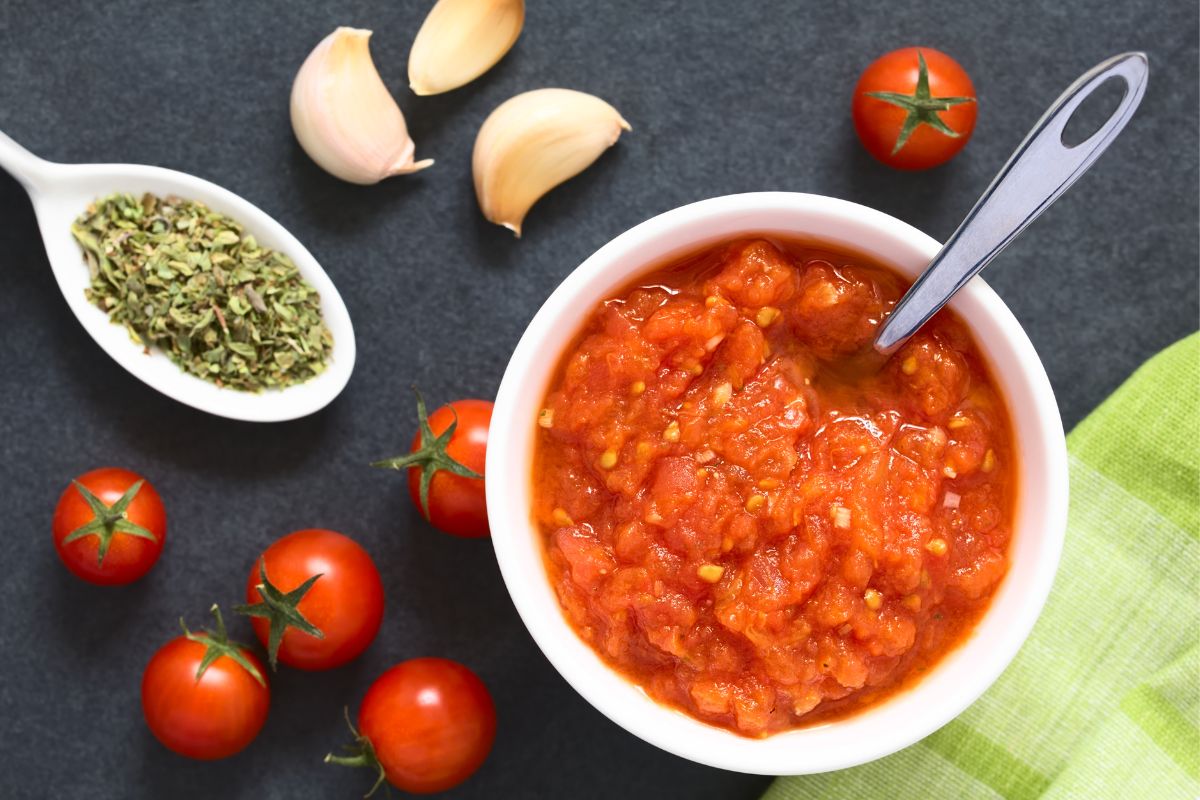 If you don't have any of these alternatives, you can always try marinara.
Marinara is a type of tomato sauce made from garlic, onions, herbs, and of course, tomatoes. Some variations can include other spices, and even olives and capers.
If you don't have any of the tomato alternatives above, marinara can be a great substitute for crushed tomatoes.
However, it will naturally bring more flavor to your dish thanks to its spices and herbs, so remember to take this into account before adding any more of your own.
Marinara is usually used as a spaghetti sauce, so if you're planning to use your crushed tomatoes in a pasta dish, this can be the ideal alternative.
It can also have a slightly chunky or loose texture depending on the variety you buy, so you'll have the freedom to choose a variety that suits your dish, or tweak it at home to make it work!
Final Thoughts
Crushed tomatoes are one of the most convenient, reliable, and tasty additions to your dish.
However, if you haven't been able to strike it lucky and pick some up at the grocery store, don't worry – you still have plenty of options to choose from.
These tasty, tomato-based alternatives will give you similar results, and they're incredibly versatile, too, so you can tweak them if you please!
Personally, we'd recommend using canned or diced tomatoes for the closest results. However, you may need to cook them for slightly longer to achieve a similar texture.
What's your favorite crushed tomato alternative? If you haven't found one yet, it may be waiting for you on this list!
Crushed Tomatoes Substitutes: 6 Tried And Tested Alternatives You'll Love
Course: Substitutes
Ingredients
Tomato Paste

Canned Tomatoes

Sun-Dried Tomatoes

Diced Tomatoes

Fresh Tomatoes

Marinara
Directions
Decide on what substitute you need
Pick a substitute from the list above
Read what you need to substitute with
Create the recipe and enjoy