Afternoon tea time is a delightful tradition enjoyed by people of all cultures. Whether it's for a special occasion or just an opportunity to catch up with friends and family, afternoon tea offers an exquisite way to take the traditional culture of tea and turn it into a memorable and enjoyable experience.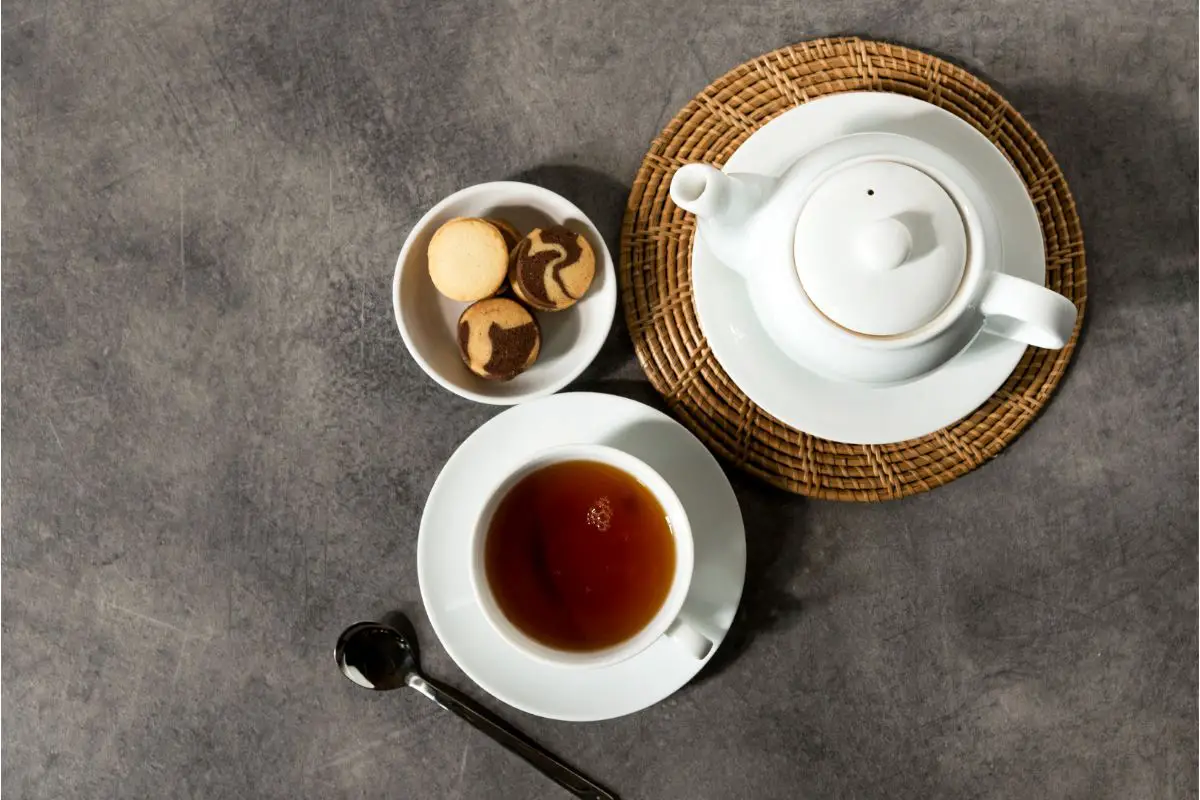 In modern times, hosting an afternoon tea gathering can be lots of fun for both children and adults alike. 
Though having delicious teas is important at any afternoon tea party, what makes it more memorable is what accompanies the spread – from finger foods to mini cakes or desserts. 
So if you're wondering what to serve with your afternoon tea that will equally satisfy both young and old palates, here are some ideas for you!
Why Would Side Dishes Go Well With Afternoon Tea?
From sandwiches and scones to cakes and finger sandwiches, there is something for everyone at an afternoon tea party. 
Not only do side dishes add flavor and texture to your tea time experience, but they also help to fill up any empty stomachs.
In addition to providing a tasty accompaniment to your afternoon tea, serving side dishes can also be beneficial in other ways. 
For example, if you're hosting a larger gathering of people, having a variety of snacks available can help keep everyone satisfied until dinner time. 
So why not consider adding some delicious sides to your next afternoon tea? With so many options available, you'll be sure to find something that everyone will enjoy!
What Side Dishes Go Best With Afternoon Tea?
If you're looking for something special to serve with your afternoon tea, there are plenty of delicious side dishes that can make the occasion even more enjoyable. 
Whether you're hosting a small gathering or just treating yourself to a little afternoon tea party, these eight best side dishes will add a unique flavor and texture to your tea time. 
Scotch eggs are a delicious and unique snack that is perfect for any occasion. They are hard-boiled eggs wrapped in a mixture of sausage meat and deep-fried in vegetable oil after breading. 
This savory treat is suitable for afternoon tea, as it provides a nice contrast to the usual sandwiches and cakes. The only downside is that it takes about 40 minutes to make, but the result is so satisfying you wouldn't complain.
The scotch egg can be served with a variety of sauces, such as ketchup or mayonnaise, but it tastes even better when paired with a spicy sauce. 
The combination of the crunchy exterior and the soft interior makes this dish an absolute delight. 
Banana bread is a unique type of bread that is rich in banana flavor. It is the perfect way to use up overripe bananas that are still good inside but not good-looking enough to serve. 
This moist and sweet bread is loved by both bread lovers and non-bread lovers alike, as it does not resemble regular bread at all. 
The secret ingredient that makes banana bread stand out from other banana recipes is melted butter. The butter gives the banana bread a unique flavor that sets it apart from any other recipe.
Making banana bread can be an enjoyable experience for the whole family. It's easy to make, and you don't need any special ingredients or equipment. 
Enjoy your delicious homemade banana bread with a cup of tea or coffee for your afternoon tea!
A sandwich cake (which is called a Victoria sponge in the UK!) is a unique and delicious treat that can be customized to suit any taste. It is made with two or more layers of sandwich bread, which are then filled with whatever ingredients you have on hand. 
The icing for the cake can be made from a variety of ingredients, such as cream cheese, buttercream, or even Nutella. 
This makes it one of the most versatile cakes out there, allowing you to create a unique flavor combination that will please everyone at your gathering.
The simplicity of preparation does not define its taste; in fact, sandwich cakes are so delicious that anyone can enjoy them. 
Whether you're looking for something sweet or savory, you can easily make a sandwich cake that fits the bill. 
Scones are one of the most classic pastries that are perfect for any afternoon tea party. They are easy to make and can be served plain or with clotted cream and jam, or homemade preserves.
The texture of scones is similar to that of a dense biscuit, which makes them the perfect accompaniment to your favorite cup of tea.
Orange scones are a delicious and easy way to brighten up any afternoon. The key to making the perfect orange scone is to use the fresh citrus zest. 
This will give your scones a fragrant, citrus aroma that will tantalize your taste buds. To make the scones, simply add the orange zest together with the flour and follow the same steps as you would for regular scones. 
For an extra flaky layer, use cold unsalted butter so that when it melts in the oven, it pushes up the dough and creates beautiful layers.
Serve them warm with some butter or jam for an extra special treat. Whether you're looking for something special for breakfast or just want something sweet to snack on during the day, these orange scones are sure to hit the spot!
Roasted salmon sandwiches are a delicious and easy way to enjoy fatty fish. They are perfect for those who are looking for something different from the usual fried or grilled salmon. 
The roasted salmon in olive oil gives it an amazing flavor that will make your tea time even more special. To give the sandwich a more sophisticated look, use thicker sandwich bread such as sourdough or ciabatta.
Tea sandwiches are a classic staple of afternoon tea. They are small, delicate sandwiches that are no bigger than two to three bites and are usually served without the crust. 
The egg and cress sandwich is a classic tea-time snack that many people enjoy. It's quick to make and packed with protein, making it a great option for those looking for a light meal or snack. 
The recipe usually starts with boiled eggs which are then crushed and mixed with mayonnaise to create a rich, creamy egg salad (Check out What Side Dishes Go Well With Fresh Egg Salad). 
Chopped watercress is then added to the mixture before being spread onto two slices of bread. This simple yet delicious sandwich can be enjoyed with any type of tea, making it the perfect accompaniment for your afternoon break.
Cucumber sandwiches are a classic staple of any tea party. They're light, easy to make and look great on the plate.  
To make cucumber sandwiches, start by slicing off the crusts of your bread slices. Spread cream cheese onto each slice and top with thin slices of cucumber. Sprinkle with dill and chives for added flavor. 
Place the two slices together to form a sandwich, and cut them into small triangles or rectangles. Serve immediately, or store in an airtight container until ready to serve. 
These are delightful little cakes that are an elegant way to finish off any special occasion. They're perfect for a tea party or an afternoon of entertainment, as they look beautiful on a cake stand. 
The best way to make these cakes is to freeze one large sheet of the cake, and then when it's solid, you can go ahead and cut them into squares before glazing.
This method ensures that the petit fours will have clean edges and uniform shapes. The glaze can be flavored with extracts or liqueurs, depending on your preference, and then decorated with edible flowers or sprinkles for added flair. 
Petit fours are sure to impress your guests and add a touch of sophistication to any gathering!
Final Thoughts
When it comes to afternoon tea, there are plenty of delicious options to choose from. Tea sandwiches, egg and cress sandwiches, classic cucumber sandwiches, and petit fours are all great choices for a light meal or snack. 
Serve these treats with your favorite tea blend for an afternoon of relaxation and indulgence.
What Can You Serve With Afternoon Tea? 8 Amazing Side Dishes
Course: Sides
Directions
Pick a recipe from the list above
Click the recipe name and visit the website
Collect the ingredients and cook the food
Enjoy – don't forget to leave a review