Fruit curds are very flavorful and sweet, and they can also be incredibly versatile. There are so many great ways to serve it.
Lemon curd is a particular favorite of mine. It can give your treats a bright, refreshing citrus hit.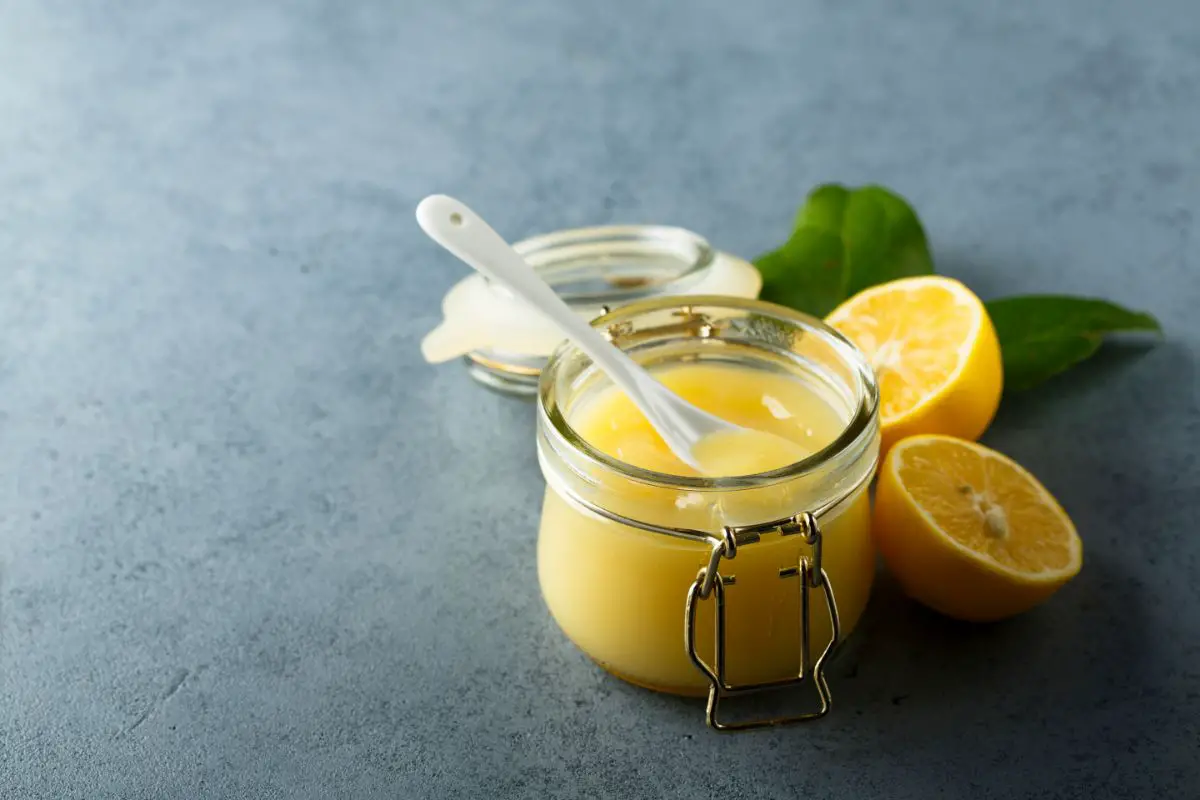 It also has a light, refreshing aroma, and is easy to spread onto baked goods and desserts. 
Lemon curd is very easy to make at home. All you really need is some lemon zest, lemon juice, sugar and eggs. Some people also like to add vanilla extract and a pinch of salt.
But if you're stuck not knowing how to serve it, fear not. That's where this article comes into its own.
Here, we'll be going through 8 amazing different ways to serve your lemon curd.
That way, if you get yourself some lemon curd from the store, or if you decide to make your own, you will be inspired by several different ways to enjoy it.
How Best To Serve And Enjoy Lemon Curd?
Nice as it is, I don't think I can recommend eating lemon curd on its own. It has a very strong, citrus, sweet (and occasionally also sour) taste.
And digging into a jar of lemon curd with a spoon would just be too overpowering, and you won't be able to stick at it for long before you start to feel nauseous.
Instead, it's a much better idea to use lemon curd to enhance other dishes, lending a good hit of lemon citrus flavor to items that could use the lift.
Especially if you find yourself cooking for someone other than just yourself. No matter how much of a sweet tooth you may have!
One of the things I love about serving lemon curd, is that not only can it go well in a wide variety of dishes, but it's also suitable for a wide variety of diets…
Lemon curd can be made vegan, simply by swapping the eggs for other ingredients, such as coconut milk or coconut cream. And this in turn means that it can be used in vegan recipes.
In the introduction, I explained how lemon curd is good for desserts and treats, but as you'll discover as you read on, lemon curd can also be used in savory dishes as well, including with the likes of chicken and seafood.
How To Serve Lemon Curd: 8 Great Ways
OK, so, as promised, here are some different ideas on how you can serve your lemon curd.
1. On Toasts Or Crumpets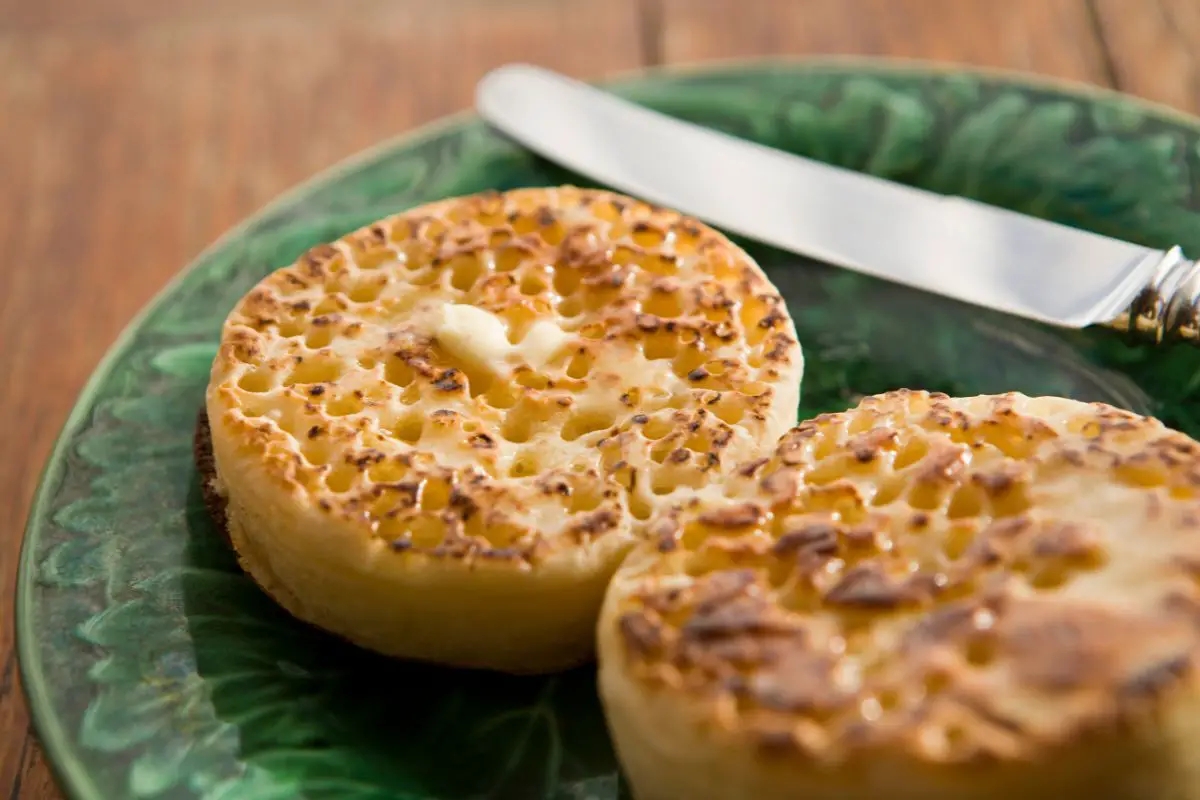 This is perhaps one of the most common and popular ways to serve lemon curd.
All you have to do is put some slices of bread in the toaster, give it a minute or more, and you get crispy toast, just waiting to be spread with some yummy lemon curd.
And you're not limited to only spreading it on regular toast – it also goes great on French toast as well. You simply soak a slice of bread in a mixture of beaten eggs, milk, and sugar before frying it in a pan.
When you spread your lemon curd on your French toast, you may decide to have it with some berries on top as well.
A further option is putting it on crumpets. Crumpets are basically a British concoction, small griddle bread made from a batter of water or milk, flour, and yeast. They have a spongy texture and lots of pores.
When you put lemon curd on a crumpet, the lemon curd seeps through the pores, making the whole crumpet taste like lemon curd.
2. In A Crêpe Or On A Pancake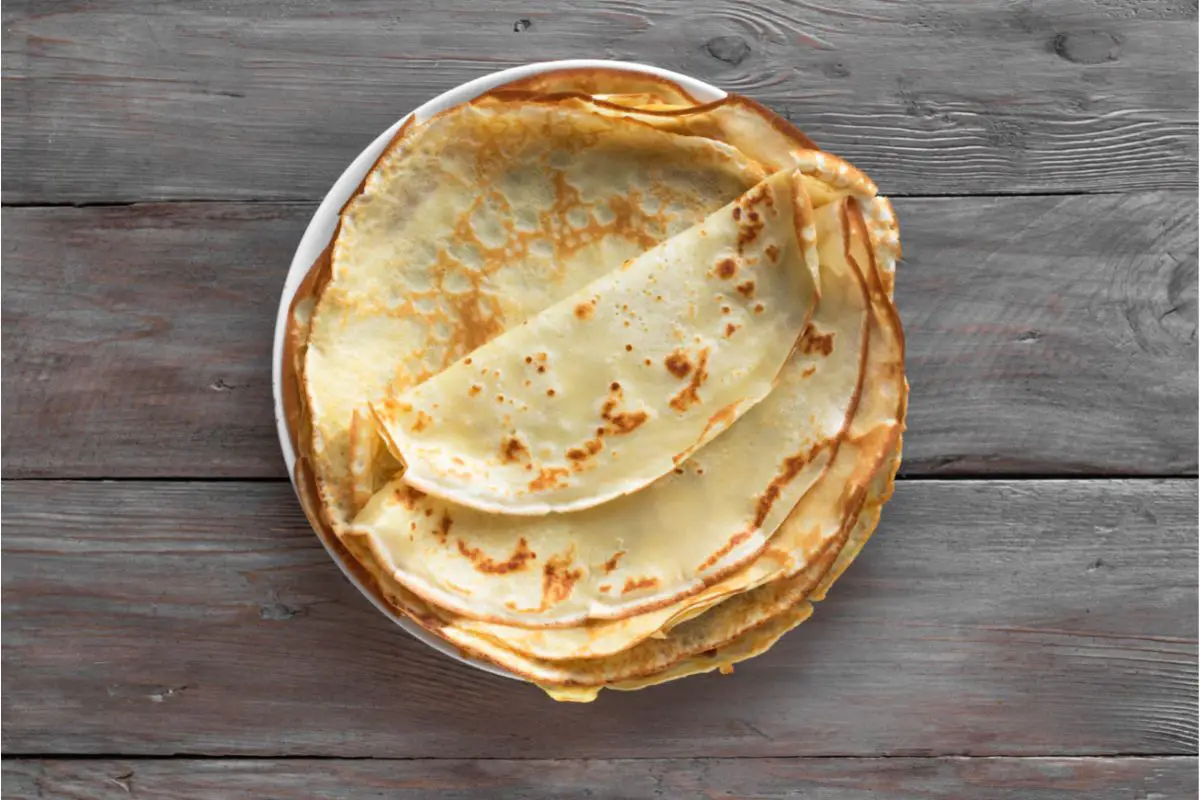 Lemon curd is quite a twist on traditional pancakes, which are often loaded with forest fruits and maple syrup. But it works well.
Another idea is to spread lemon curd onto French crêpes. French crêpes have a similar batter to American pancakes, but rather than being thick and fluffy, they are very thin.
There are lots of ways to serve French crêpes. One such way is to sprinkle sugar on the crêpe, roll the crêpe up, and squeeze the juice of a lemon over the top.
However, if you were to spread lemon curd over the crêpe before rolling it up, it would give the recipient a more powerful sweet lemon hit.
French crêpes don't have to be rolled up, you can also consider folding them.
This way, if you were to spread lemon curd over the whole crêpe before folding, you will have layers and layers of crêpe and lemon curd! 
3. Bake It Into A Pastry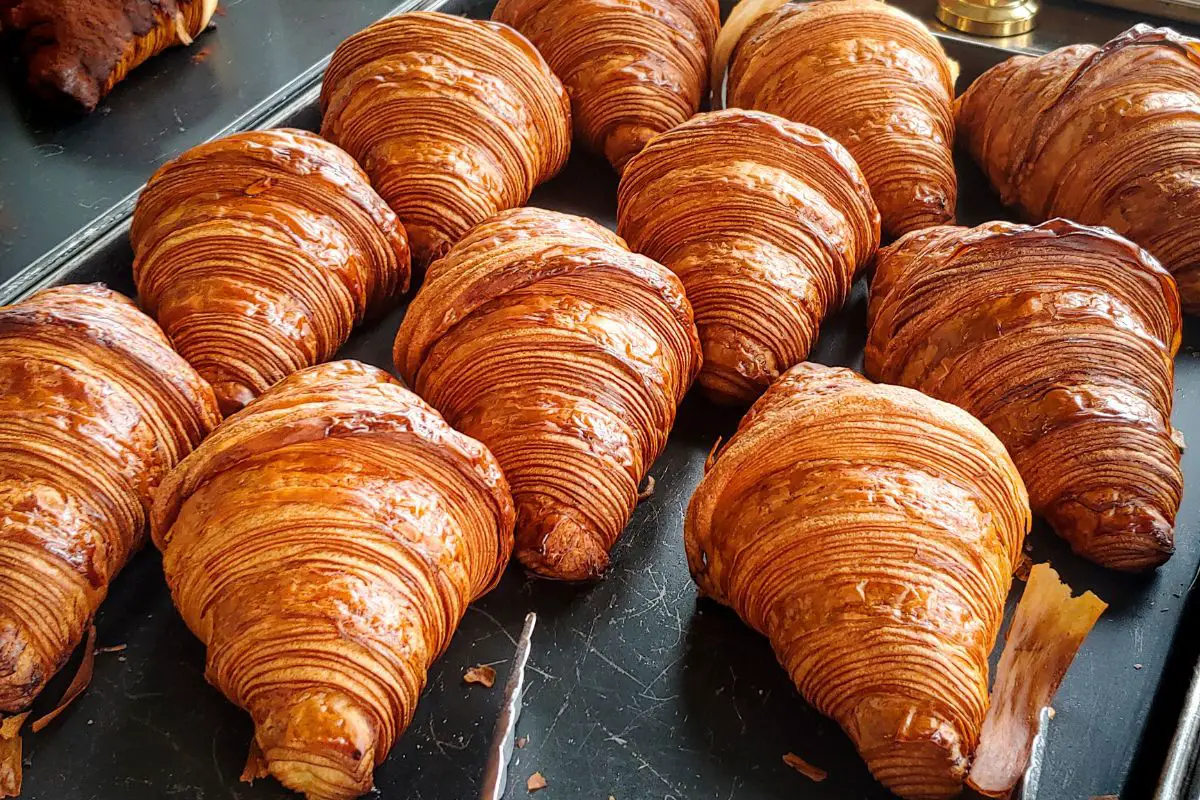 Lemon curd goes great in many pastry dishes.
For example, you could use cookie cutters to cut shapes from pastry dough, put them in a cupcake over tray, and spoon some lemon curd onto each basin of pastry dough, and bake them in an oven to make mini lemon curd tarts.
But your options don't stop there. For example, you could bake some fresh croissants, maybe using canned dough if you like your recipe shortcuts.
And then slice the croissants and spread some lemon curd inside to really lift the flavor, while still enjoying all that flaky pastry.
A further alternative would be to follow the recipe for an apple strudel, but replace the apple mixture with some lemon curd instead. It would give the dish quite a makeover!
4. Other Types Of Baking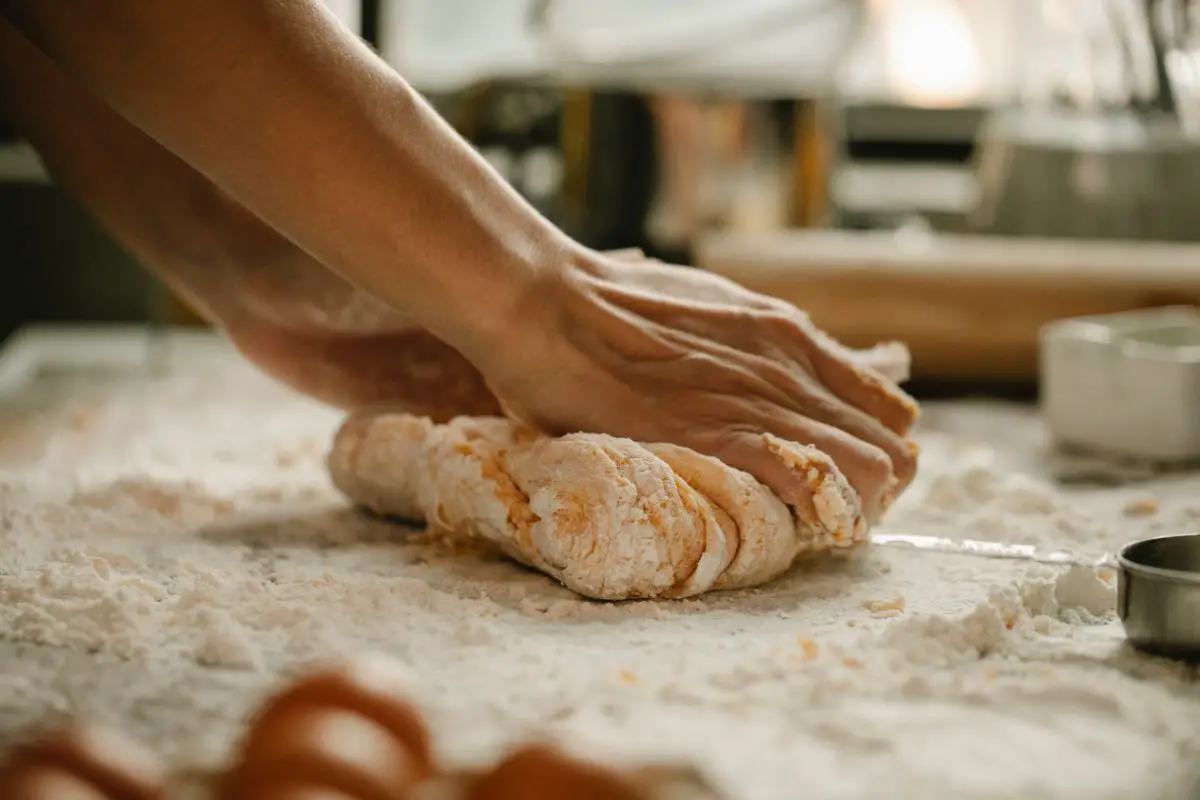 If you like to bake, it's not just pastries that go well with lemon curd.
For example, you could make some lemon curd loaf cake. You could make lemon bars. You could sandwich some lemon curd between thin pieces of shortbread cookies.
Using it in bread pudding is another great idea. You could use it in a crumble. Cupcakes always go down well.
5. Over Ice Cream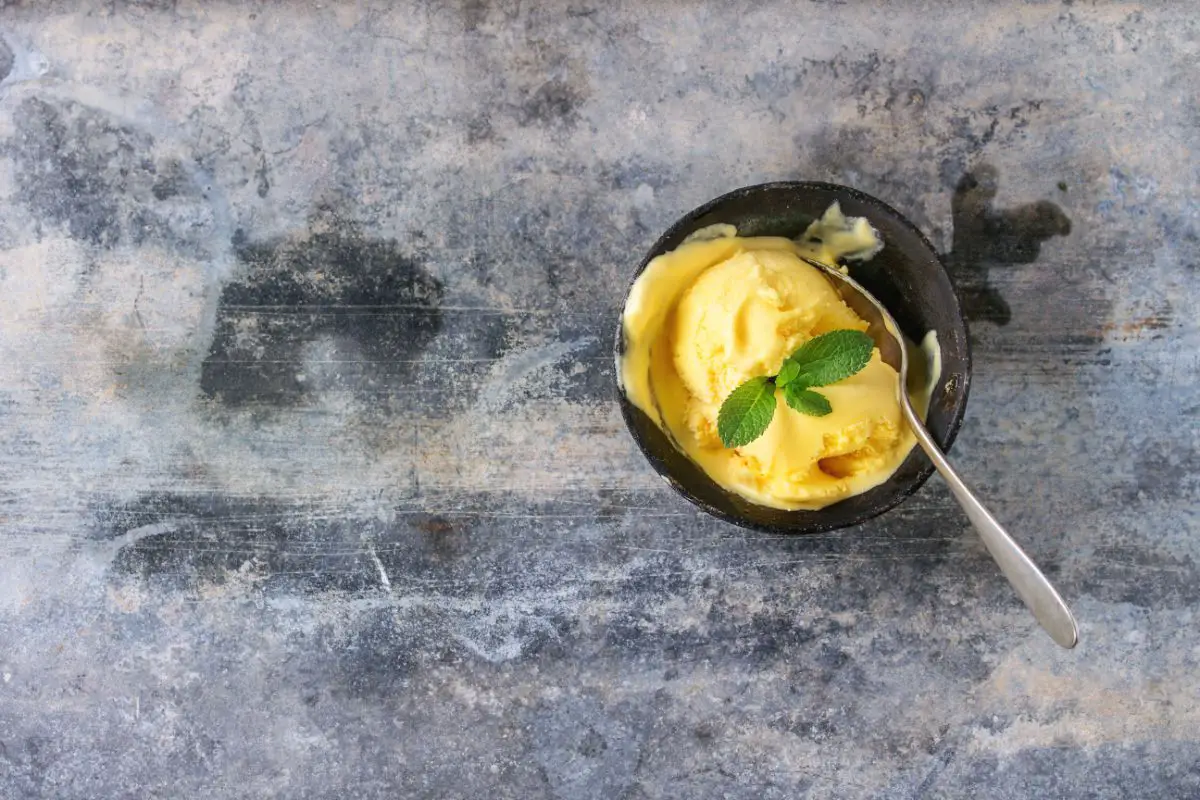 You may also consider pouring some lemon curd over some ice cream, either on its own or over waffles. The strong citrus flavors work well with the often milder flavors of soft scoop ice cream.
I find that vanilla-flavor ice cream goes particularly well with lemon curd, but don't be afraid to try it with other flavors of ice cream besides if you feel it might work.
You could also try spooning lemon curd into frozen yogurt if you prefer.
6. On Roasted Chicken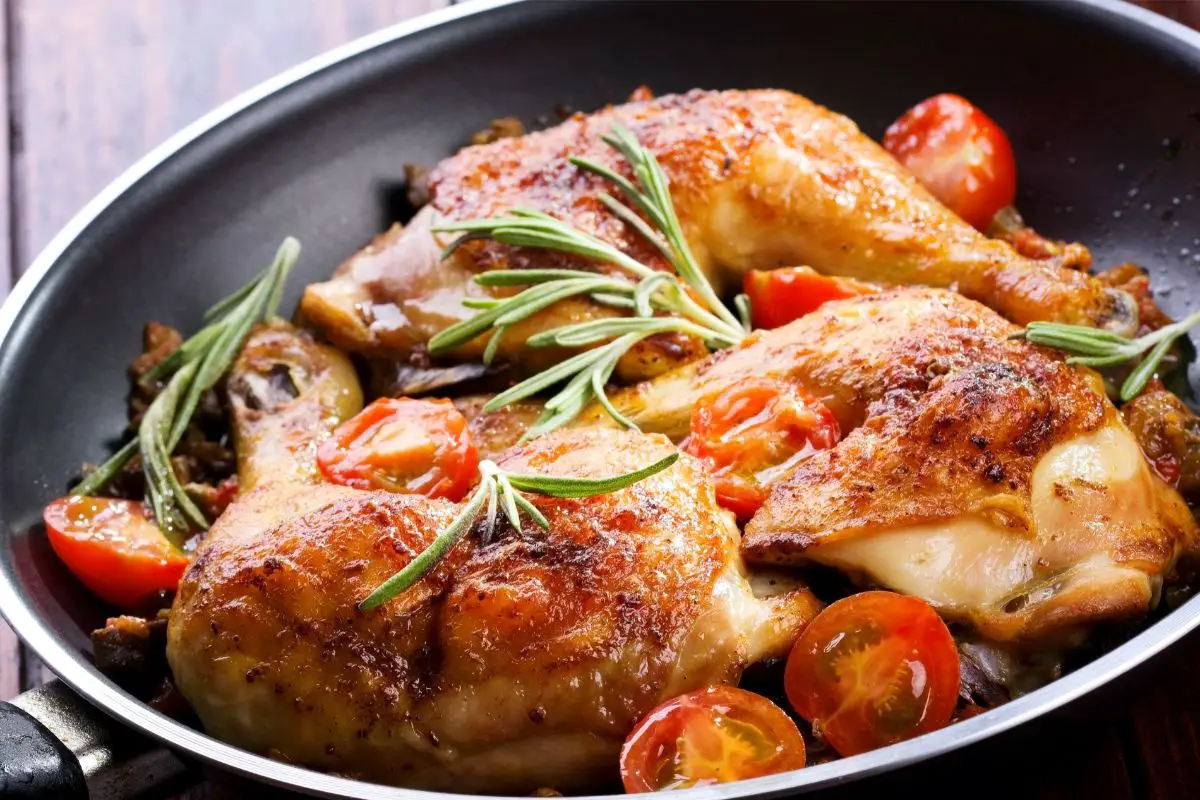 Lemon curd can also work surprisingly well in savory dishes, too.
Roasted chicken is an excellent example. You take a whole chicken and smother it with lemon curd (possibly with other seasonings as well) and let it roast in the oven.
The lemon curd gets absorbed into the meat, making it taste absolutely delicious. Just be careful not to put the lemon curd on too thickly, or it will be overpowering.
7. As A Dipping Sauce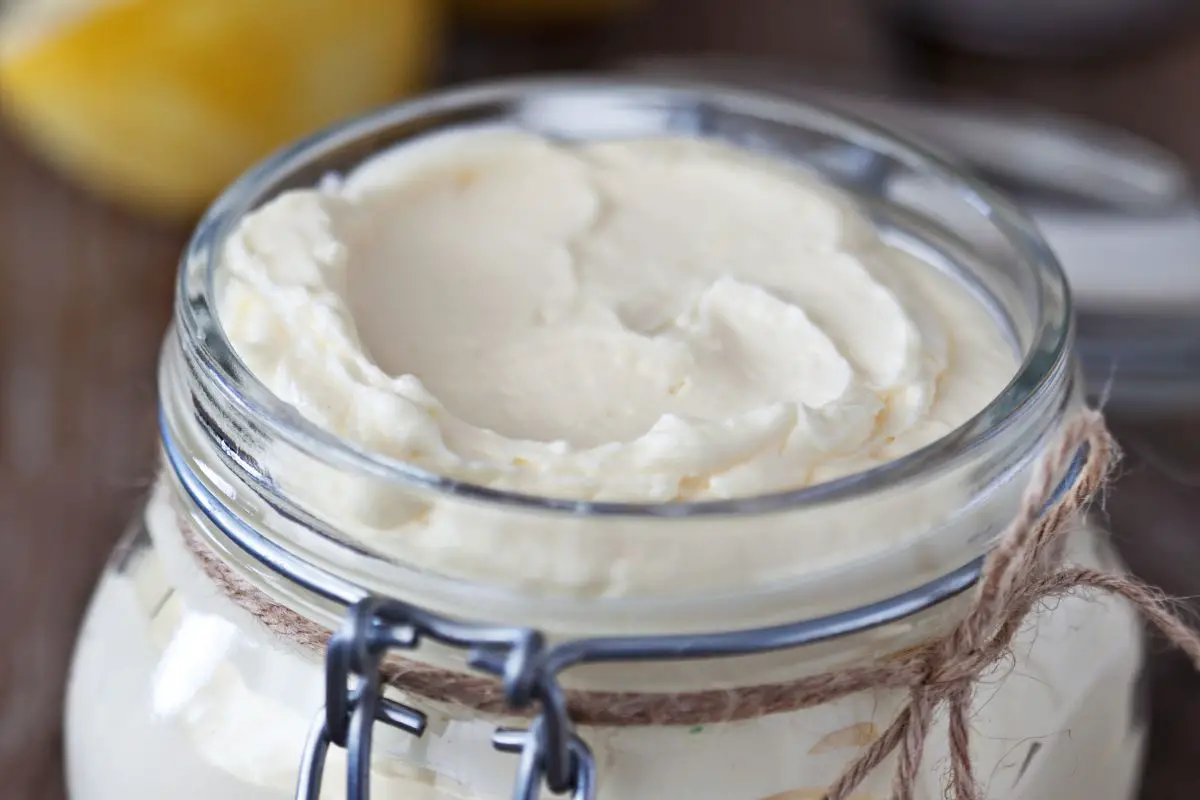 Lemon curd also makes an excellent dipping sauce for other foods.
There's virtually no limit to what foods you could dip in lemon curd. I like to dip anything from shrimp, scampi, through to pretzels, popcorn, vegetable crudités, mozzarella sticks, chicken nuggets, and much more.
8. As A Topping For Deserts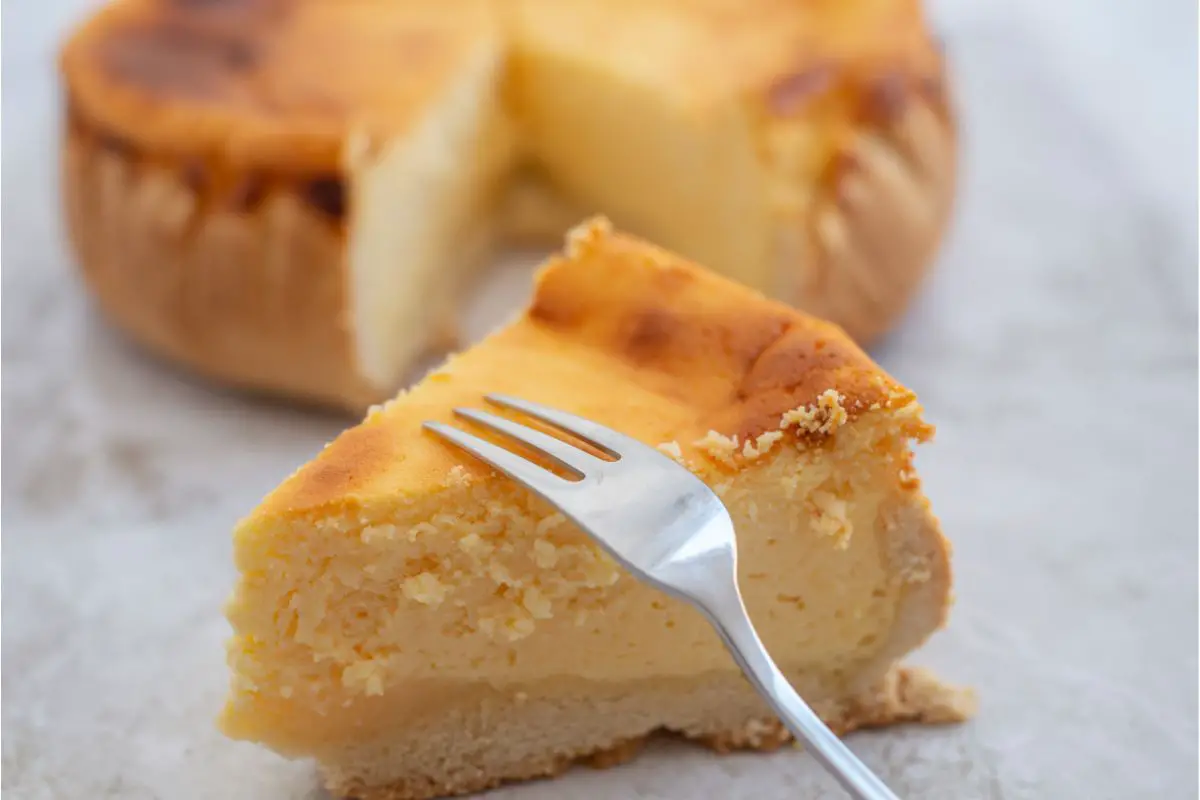 Lemon curd is just perfect for spreading on top of desserts.
You could spread it over New York cheesecake to give each slice a bold citrus hit. You can spread it in icebox cakes. You can fold it into whipped cream to top a cake.  
You can use lemon curd in a lemon curd parfait.
9. Swirled Into Oatmeal Or Yogurt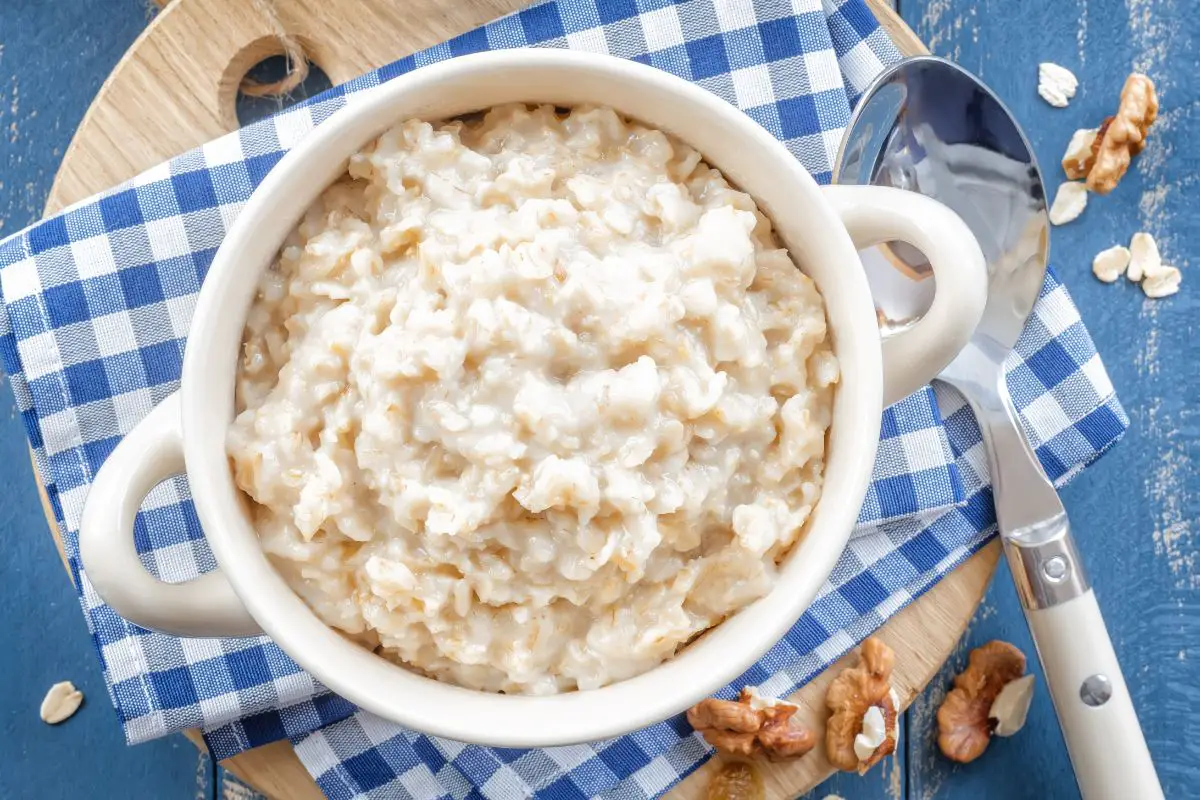 If you're looking for a lemon flavored breakfast or dessert, it doesn't always have to be simply spread over the top.
You can stir lemon curd into your oatmeal or overnight oats. Or you can stir it into yogurt. I find that thick yogurts work best for this, such as Greek yogurt or Icelandic yogurt
You could make a lemon curd mousse. 
Wrap Up
I hope you've enjoyed browsing the best ways of serving lemon curd. There are some really great ideas there to start you off.
We've covered toast, crumpets, crêpes, pancakes, oatmeal, yogurt, ice cream, cheesecake, icebox cakes, roast chicken, tarts, croissants, strudel, whipped cream, and using it as a dipping sauce.
But to be honest, this article only scratches the surface of what you can do with lemon curd. 
You'll find that lemon curd is actually a lot more versatile than you might think, and that you can add it to virtually anything that could use a sweet citrus hit.
So, if you're thinking of buying some lemon curd, or maybe even making some, I hope you're encouraged to go ahead.
9 Great Ways To Serve And Enjoy Lemon Curd
Course: Sides
Read on to discover 8 great ways to serve lemon curd, including in desserts, breakfasts, supper dishes, and as a dipping sauce. Check it out!
Ingredients
On Toasts Or Crumpets

In A Crêpe Or On A Pancake

Bake It Into A Pastry

Other Types Of Baking

Over Ice Cream

On Roasted Chicken

As A Dipping Sauce

As A Topping For Deserts

Swirled Into Oatmeal Or Yogurt
Directions
Pick a recipe from the list above
Click the recipe name and visit the website
Collect the ingredients and cook the food
Enjoy – don't forget to leave a review