If you love to dine out for a delicious seafood based meal in your favorite restaurant, then there's a good chance you've had something cooked in a lobster base.
Lobster base is generally made with cooked lobster, and as such it has a pleasant cooked lobster-like taste and aroma. It's wonderfully rich and has subtle notes of butter.
And this can really add a wonderful depth of flavor to your recipes, and deliver an umami hit that you might otherwise struggle to achieve.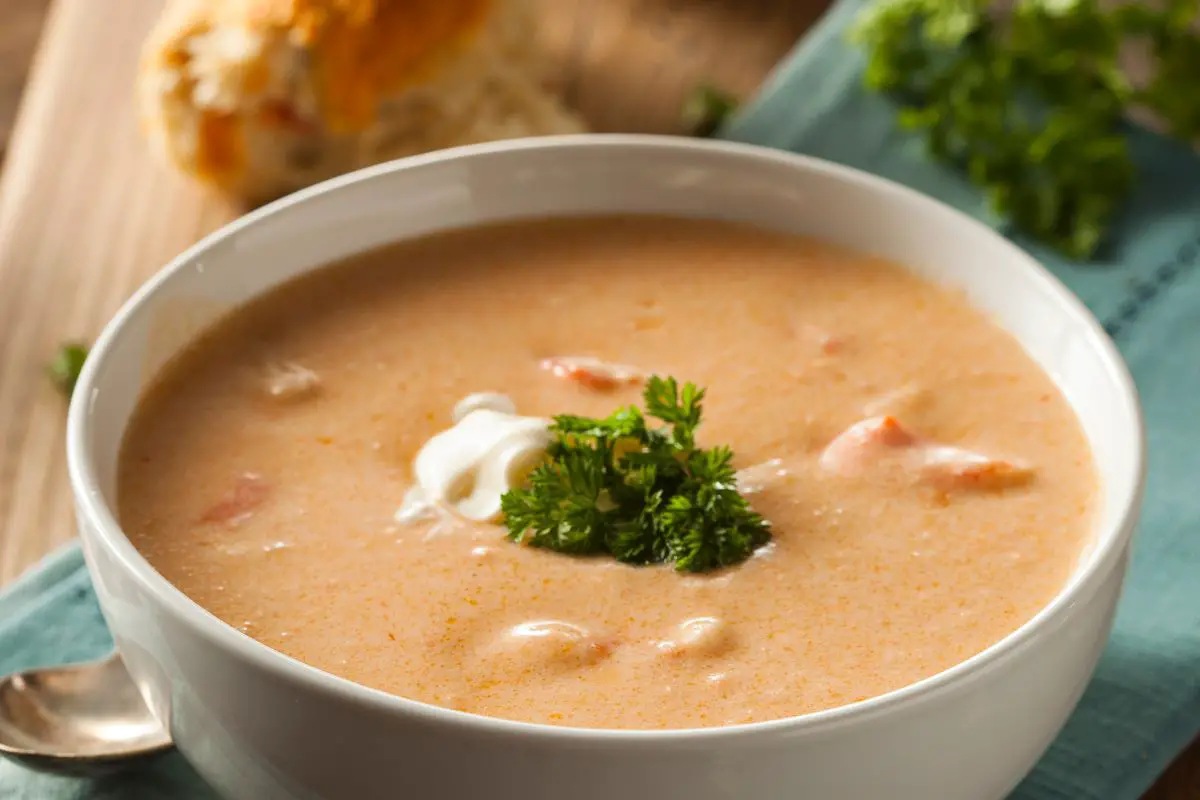 But sadly, lobster base is not really a typical find at most grocery stores, so it's not particularly easy to get hold of.
However, there are 6 easy solutions to this issue, and that's to use one (or more) of the possible lobster substitutes that this article is going to tell you all about.
And without further ado, let's get straight to it!
(Please feel free to scroll ahead to any section that jumps out at you.)
Let's kick things off with the basics…
What Exactly Is Lobster Base Anyway?
So, lobster base is basically a stock that's made from the shells of steamed or boiled lobster.
First harvested in Europe by fishermen, it has been in use for many centuries, but it still gets used in recipes to this very day, and is particularly popular in Maine, one of the easternmost states of the US.
It has the most wonderful sweet umami flavor.
Basically, a mild brine-like sweetness with incorporated herbs and spices that result in a distinctive taste that can really bring a good depth of flavor to so many dishes.
It is typically made with real sea-caught lobster, and is used in much the same way as bouillon cubes…
You can make a lobster base broth simply by adding a few teaspoons of lobster base with some hot water and stirring well.
Then all you need to do is add in your desired ingredients, and simmer for a while on a low heat before pouring it over your cooked noodles or pasta for a yummy wholesome meal.
The 6 Best Substitutes For Lobster Base
As mentioned earlier, lobster base can be a tricky ingredient to get hold of. But the good news is that if for any reason you can't get hold of it, your dinner does not have to suffer.
Here we're going to walk you through 6 of the best substitutes for lobster base that are going to make it taste amazing.
1. Shrimp Base
This is one of our favorite lobster base substitutes. There is no significant sacrifice in flavor compared with lobster base, since it is very robust, while at the same time sacrificing in its subtlety.
Better yet, not only is shrimp base easier to get hold of than lobster base, but it's also significantly more affordable as well, which is great if you need a lot.
Shrimp base is an excellent choice for making delicious soups, or creamy bisques, or for drizzling over a dish as a flavorful garnish.
2. Shrimp Bouillon Cubes
Shrimp bouillon cubes are also a great alternative to substitute for lobster base.
They are particularly well suited for use when crumbled into a recipe, because they have a very similar taste and texture to bouillon lobster base.
And of course, they can also be put to good use to make hearty stews and soups and such.
But please bear in mind that shrimp bouillon cubes can vary quite considerably in taste, ranging from very mild through to very rich.
So you may wish to experiment with different brands in order to determine which ones you like the best.
And like shrimp base, shrimp bouillon cubes are also very affordable.
3. Fish Sauce
Fish sauce is a condiment with a powerful and distinctive aroma and taste, which is particularly popular in the cuisine of Southeast Asia.
It is made with such ingredients as aged saltwater fish, combined with additional seasonings.
Its scent hits you as soon as the bottle is opened. It has a strong, somewhat pungent, and salty flavor, and as such, a little fish sauce can go a long way.
But because it has such a strong taste, it may take some getting used to.
And if you don't find it particularly palatable at first, you can address that by adding other ingredients as well in order to help balance out the flavor.
A great way to substitute fish sauce for lobster base would be to combine it with some shredded garlic cloves and some sugar.
This will serve to balance out the savory and sweet flavors, thus mimicking the taste of lobster base.
This mixture can be used in anything from stews, sauces, soups, and gravies.
4. Tomato Paste With Clam Juice
Tomato paste is a really easy ingredient to get hold of, and when combined with the juice of clams, it can provide a rich and decadent flavor that can be easily swapped in place of lobster base in a range of different recipes.
This combination of tomato paste with clam juice is particularly popular in Italian cuisine, and it is very well suited for recipes that call for the sweet brine of shellfish.
It immediately adds a depth of flavor to your recipes, and it can even stand on its own as a soup or as a sauce for a pasta dish.
5. Dashi
For those of you who don't already know, dashi is basically a Japanese style soup stock with a savory and slightly smoky flavor.
It is typically made using bonito flakes and kombu (also known as kelp). And again, it's an ingredient that can add real depth of flavor to a recipe.
The great thing about this particular substitute for lobster base is that it is suitable for vegetarians, or for anyone who wishes not to eat meat.
So they can still enjoy this intense, rich flavor while still abiding by and adhering to their dietary requirements.
It works particularly well as a substitute for lobster base in recipes such as chowders and bisques.
6. Miso
For the uninitiated, miso is basically a traditional Japanese seasoning in the form of a thick paste.
It is made from fermented soybeans and is combined with salt and koji, and occasionally other ingredients besides. Like lobster base, miso paste has a salty, umami flavor.
You can easily recreate the texture of lobster base using miso paste by diluting it with stock, and then we recommend adding a little butter while it's still hot, in order to deliver an amazing richness of flavor.
Wrap Up
So, to summarize, lobster base can be an excellent ingredient for a wide range of dishes, and especially soups and stews.
But if you do struggle to get hold of it in your local area, this does not necessarily have to present a problem because there are a variety of other ingredients that you can easily use in its place in order to achieve a very similar effect in terms of a sweet yet savory taste, aroma, and depth of flavor.
We recommend using shrimp base, shrimp bouillon cubes, fish sauce, tomato paste with clam juice, dashi, or miso paste.
All of these ingredients are typically easier to get hold of than lobster base, and they're usually more affordable as well.
Bon appétit!
The 6 Best Substitutes For Lobster Base
Course: Substitutes
Ingredients
Shrimp Base

Shrimp Bouillon Cubes

Fish Sauce

Tomato Paste With Clam Juice

Dashi

Miso
Directions
Decide on what substitute you need
Pick a substitute from the list above
Read what you need to substitute with
Create the recipe and enjoy