Optavia is a popular diet plan that sees people rely on pre-prepared meals and shakes. Referred to as fuelings, these meals and shakes promote weight loss. The most popular type of Optavia fueling is Optavia fueling shakes.
These shakes are meal replacements designed to reduce hunger, promote fullness, and help us lose weight. However, as good as these shakes can be, not everyone can consume them.
Despite being perfectly fine for most people to consume, others may suffer from gas, constipation, and bloating as a result of drinking the shakes. Others simply might not like how they taste.
Either way, we're here to help. In this guide, we're going to show you 6 of the best Optavia substitutes. No matter what your reason is for not using Optavia shakes, we've got an alternative for you.
Let's not waste any more time, let's get started!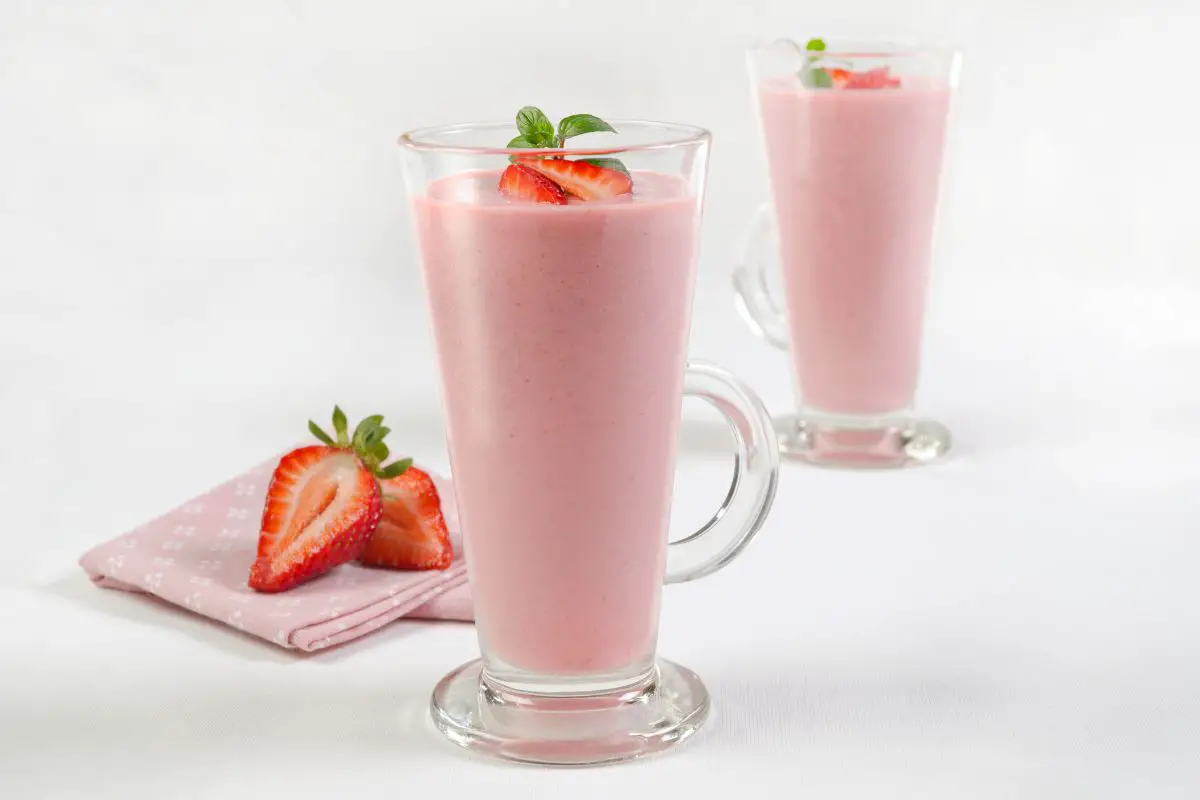 What Is An Optavia Shake?
Before we take a look at our list of Optavia substitutes, it's good to know exactly what an Optavia shake is. Only then can you hope to find the best alternatives.
Optavia shakes are a line of health shakes sold by a popular diet company called Medifast.
Available in a wide range of different flavors, including vanilla, chocolate, and strawberry, these shakes are designed to be used as part of an individual's weight loss journey.
Optavia shakes are included in a weight-loss plan by replacing another meal.
These shakes are high in fiber and protein, low in sugar, and devoid of any artificial sweeteners.
It's also important to note that they are kosher and lactose-free. You can drink an Optavia shake on its own or blend it with other ingredients.
Most people that blend their Optavia shake mix it with nut butter and fruit. Mixing milk with your Optavia shake is a great way to make it creamier. However, most people choose to mix their shakes with water.
What Can We Use Optavia Shakes For?
Whilst most people drink Optavia shakes to aid their weight loss journey, they do have other uses. In fact, we can use Optavia shakes to aid numerous health goals.
We've listed the most common things we can use Optavia shakes for below!
You can use Optavia shakes to lose weight.
Optavia shakes also promote muscle gain.
Drink Optavia shakes to maintain a healthy lifestyle.
Maintain your current health.
Optavia shakes are also a great quick lunch if you're in a rush.
6 Of The Best Optavia Shake Substitutes
Now you know more about Optavia shakes, we can start looking at the best alternatives. All the substitutes on our list are a great choice if you no longer want to use Optavia shakes or for whatever reason you can't.
We'll kick things off with SlimFast Shakes!
1. SlimFast Shake
If you're looking for a simple Optavia shake substitute and a quick way to easily lose weight, look no further than SlimFast shakes.
SlimFast shakes are another type of meal replacement shake designed to promote weight loss and increase muscle growth.
These shakes come in a wide range of different flavors including vanilla, strawberry, and chocolate. There's a good chance you'll find a flavor you love.
This substitute is a solid choice for anyone that wants a weight loss shake but doesn't want to drink Optavia shakes.
Like Optavia shakes, SlimFast shakes are loaded with fiber and protein. This makes them satisfying and filling.
All you have to do to make a SlimFast shake is mix it with milk or water. You could also blend it with healthy fruits too.
2. Whey Protein Shake
If you drink Optavia shakes for their muscle growth benefits, you could always opt for a whey protein shake instead. Whey protein shakes aren't a meal replacement but they still have a lot to offer.
If anything, it could be argued that they are better for you as you don't have to cut any of your essential meals out of your diet to drink one.
Whey protein is a popular powder that can be mixed with a wide range of different foods and drinks to boost your intake of protein.
Of course, this helps increase muscle size. Whey protein can be mixed with water and milk to create a protein shake.
Alternatively, it can be mixed with foods like yogurt and oats. Most whey protein shakes are healthy too so you don't need to worry about putting weight on.
3. Dark Chocolate Protein Bars
The next Optavia shake substitute we have for you is dark chocolate protein bars. This is a great option for anyone that wants to stay away from any form of shake or meal replacement drink.
Dark chocolate protein bars from brands like GoRaw are a great snack you can enjoy without ruining your diet.
Not only are they incredibly delicious and quite healthy, but they're also a fantastic way to boost your protein intake.
Most GoRaw dark chocolate protein bars or protein bars from other brands contain up to 8 grams of protein. They are perfect before or after a workout.
You'll be pleased to hear that most dark chocolate protein bars, in particular, the ones made by GoRaw are made with 100% natural ingredients.
Therefore, you can feel much happier with what you're putting in your body.
4. Strawberry Banana Shake
If you don't like the flavor of Optavia shakes or if you can't drink them, a classic homemade strawberry banana shake will suffice. In fact, a homemade strawberry banana shake is arguably much better for you.
A homemade fruit shake contains all-natural ingredients, vitamins, minerals, and nutrients. Whilst Optavia shakes can offer this too, they aren't as natural. A lot of people would argue they don't taste as nice either.
On top of that, a strawberry and banana shake is already very sweet so you don't need to add any sweeteners. The best thing about this substitute though would have to be that you can make it however you like it.
You can use any fruit you want and pick and choose the quantities you prefer.
5. WonderSlim Meal Replacement Protein Bars
If you're looking for a quick and easy meal replacement that doesn't take the form of a shake, you should take a closer look at WonderSlim's meal replacement protein bars.
These highly nutritious and filling protein bars will help you hit your weight loss targets.
These protein bars are available in a wide variety of different flavors, with some of the most popular being Birthday Cake, Cookies and Cream, and Chocolate Peanut Butter. Aside from tasting great, they are also super satisfying.
They have a rich and creamy texture that almost feels naughty, despite the fact they're actually healthy.
Like most protein bars, they're also loaded with protein. Just like Optavia shakes, this substitute can be taken on the go too.
6. Fruits
The final Optavia shake substitute we have for you is fruit. This may seem a little odd but it actually makes perfect sense.
Most Optavia products whether it be the shakes or bars contain fruits and vitamins. Therefore, we can replace some Optavia products by simply enjoying a bowl of fresh fruit.
What makes this substitute so good is how healthy it is and how easy it is to prepare. Fresh fruits are so much healthier than any processed food and all you have to do is cut them up.
Fruits like apples, bananas, oranges, and strawberries can be used to make a delicious fruit salad.
You can then enjoy the fruit salad for lunch, dessert, or as a snack. Either way, it will taste better than a shake or protein bar.
Final Thoughts
Optavia shakes are a great option for anyone hoping to lose weight and eat healthily. However, they aren't for everyone. Some people suffer from mild side effects if they drink Optavia shakes, whilst others simply don't like the flavor.
In this post, we've shown you 6 of the best Optavia shake alternatives you can try. Whether you want to try a different type of shake, eat something completely different, or simply find a healthier alternative, there's a good option on our list for you.
It's now down to you to try each option off this list and see which one you like most. You don't have to try all of them, but we do recommend giving 1 or 2 a try.
The Best Optavia Shake Substitutes – 6 Alternatives You Can Try
Course: Substitutes
Ingredients
SlimFast Shake

Whey Protein Shake

Dark Chocolate Protein Bars

Strawberry Banana Shake

WonderSlim Meal Replacement Protein Bars

Fruits
Directions
Decide on what substitute you need
Pick a substitute from the list above
Read what you need to substitute with
Create the recipe and enjoy