It's certainly true that McDonald's is one of the most popular fast food chains in the United States, if not the world, and is enjoyed by countless people for all manner of reasons.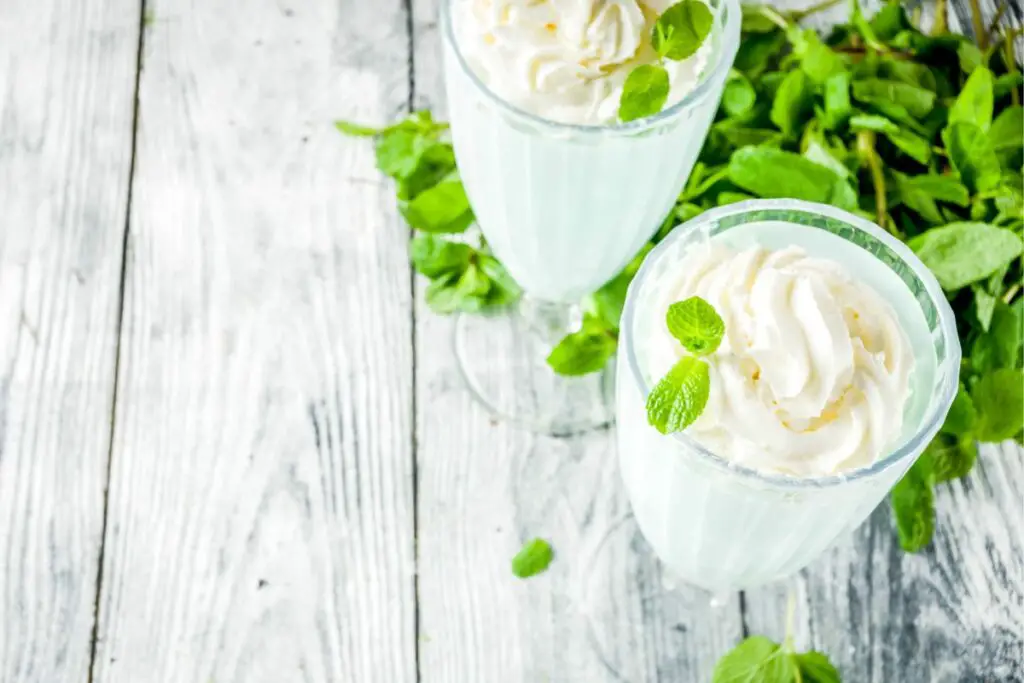 However, there are many menu items that are only located in specific countries, meaning that those abroad or in specific regions have little hope of enjoying them without a plane ticket and a determined mindset. 
One such item is the Shamrock Shake, but what exactly is it, and what does it taste like? 
What Is The Shamrock Shake?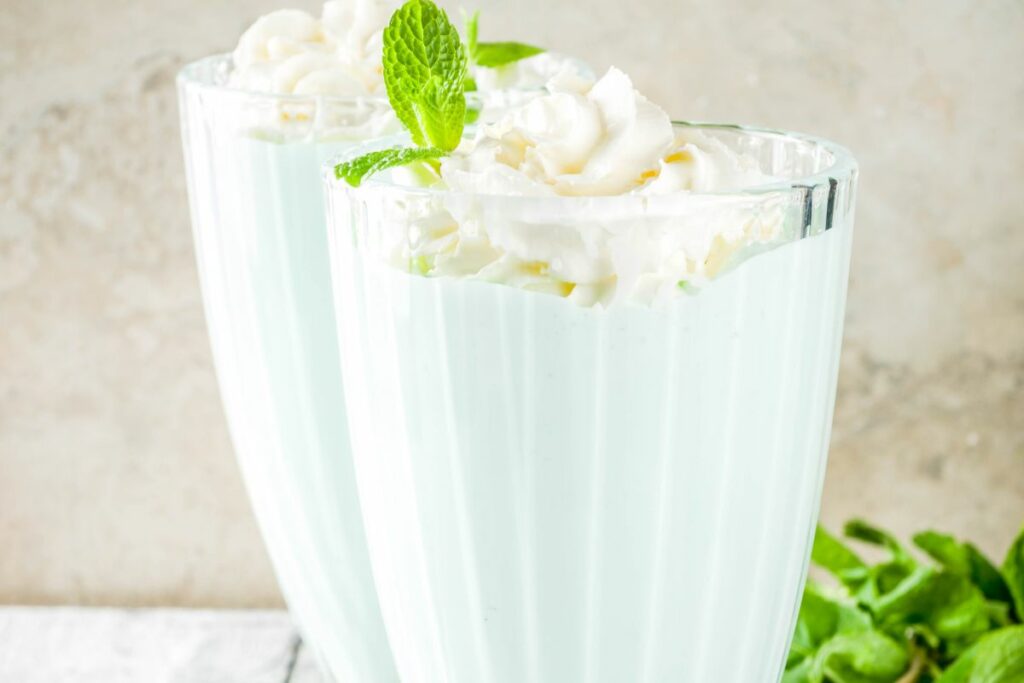 The Shamrock Shake is a milkshake available in McDonald's around the time of St Patrick's Day. It is pale green in appearance, is topped with whipped cream, and served with a straw. 
Where Is The Shamrock Shake Available?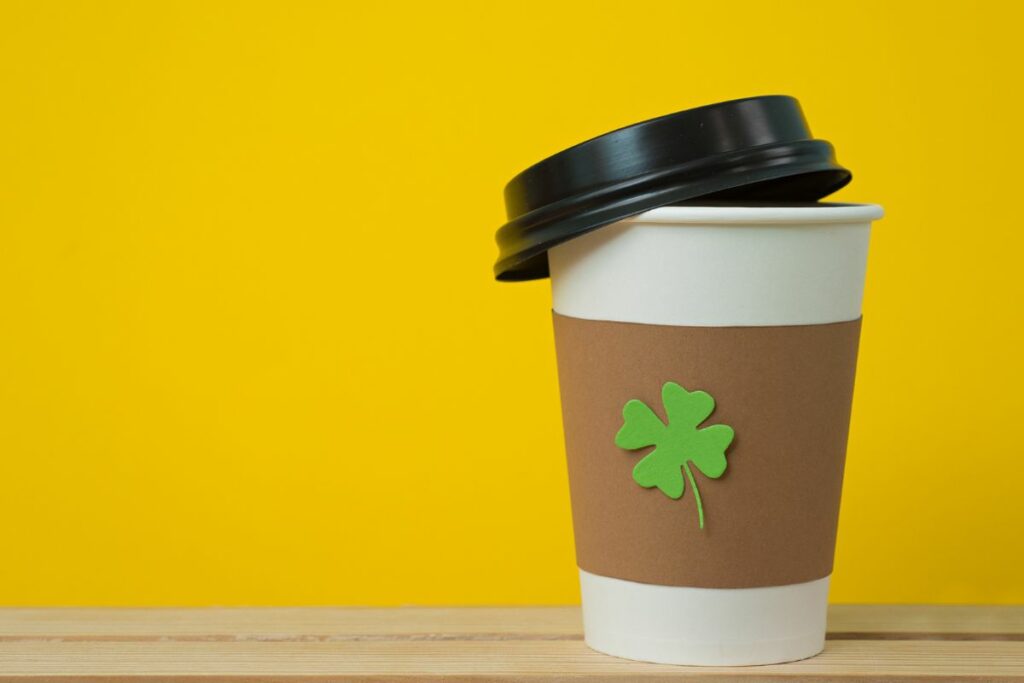 On St Patrick's Day, the Shamrock Shake is available throughout the United States, Canada, as well as Ireland (obviously), and it remains a popular seasonal drink enjoyed by many throughout those selected countries. 
What Flavor Is The Shamrock Shake?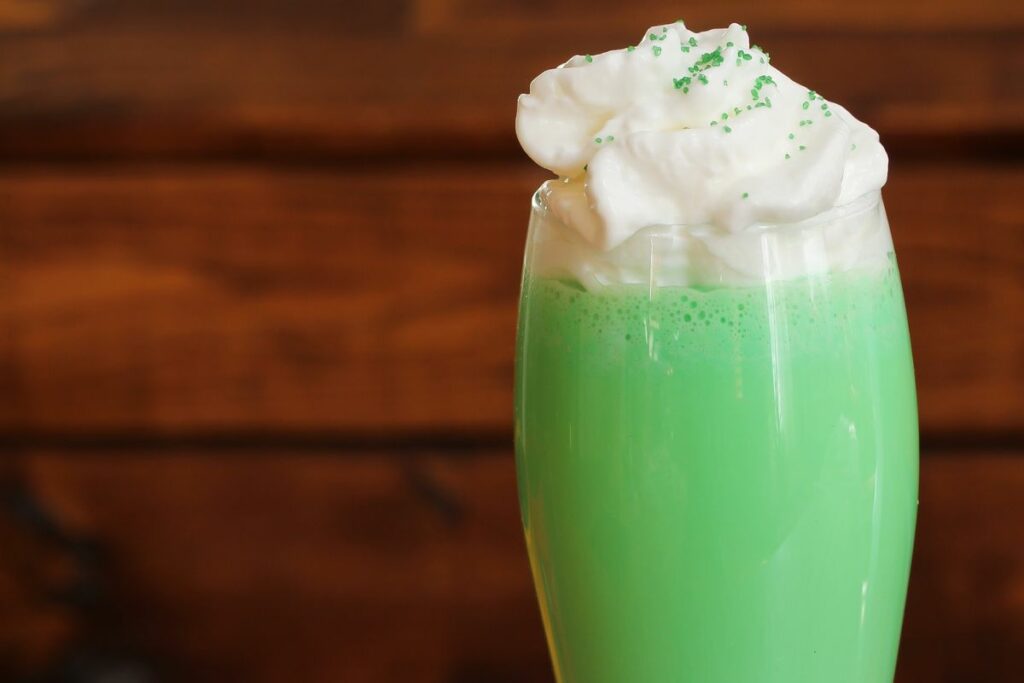 While the Shamrock Shake now has a distinct flavor, it wasn't always this way, and there have been many iterations used over the years to achieve the green coloring and the desired flavor. 
First Flavor
When the shake was initially created in 1970, its ingredients consisted of vanilla ice cream with lemon and lime flavoring, lemon/lime sherbet, and vanilla syrup. 
This was relatively short lived, lasting only a couple of years before undergoing its first change. 
Second Flavor
In 1973, the lemon and lime flavoring was eventually replaced with a simple vanilla flavor – with the addition of green food coloring to achieve the desired St Patrick's Day visual aesthetic. 
This was done due to the fact that lemon and lime was a more divisive flavor, whereas vanilla was a more widely accepted flavor that everyone could enjoy. 
Current Flavor
For several years now, the flavor of the Shamrock Shake has been mint – and this has remained the same until present day, marking the longest running iteration of the beverage, and one that seems to be the most popular. 
This change made it more distinctive from the standard vanilla milkshake offered worldwide through McDonald's and helped to give the drink a more different, limited, and sought after finish. 
What Other Variants Are There?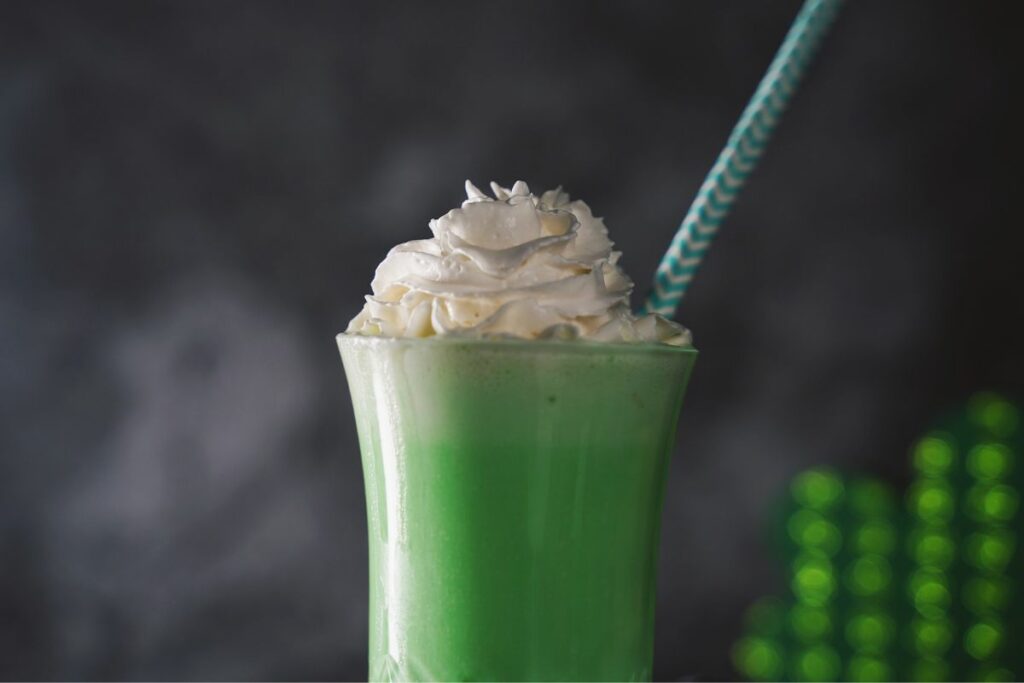 As well as the now classic mint Shamrock Shake, there are also other variants that are released around the same time – with the goal being the encouragement of more people to partake and try them. 
These flavors include the Shamrock Chocolate Shake, the Shamrock Chocolate Chip Frappe, the Shamrock Mocha, and the Shamrock Hot Chocolate.
The introduction of hot beverages into the Shamrock range was a good way of increasing sales throughout March – a generally cold month in Ireland, Canada, and much of the United States. 
What Are The Ingredients? 
According to the McDonald's website, the Shamrock Shake consists of three main ingredients: vanilla flavored (reduced fat) ice cream, Shamrock Shake syrup, and low fat whipped cream. 
But what exactly do these mean from an actual ingredient and nutrition standpoint? 
Reduced Fat Vanilla Ice Cream
Firstly, when it comes to the reduced fat vanilla ice cream, this has many other ingredients within it that people should be aware of. These ingredients include: 
Milk
Sugar
Cream
Corn syrup
Natural Flavor
Monoglycerides
Diglycerides
Cellulose gum
Guar gum
Carrageenan
Vitamin A palmitate
Shamrock Shake Syrup
Now for the most vague ingredient of the three: the Shamrock Shake syrup. For this component, the ingredients include: 
High fructose corn syrup
Corn syrup
Water
Glycerin
It also contains around 2% or less of the following: 
Natural Flavor
Xanthan gum
Citric acid
Sodium benzoate (preservative)
Yellow 5
Blue 1
Low Fat Whipped Cream
Lastly, we have the low fat whipped cream. The ingredients within this component include: 
Cream
Non-fat milk
Liquid sugar
It also contains 2% (or less) of the following: 
Monoglycerides
Diglycerides
Natural flavors
Carrageenan
Whipping propellant (nitrous oxide)
Is Shamrock Shake 'Healthy'?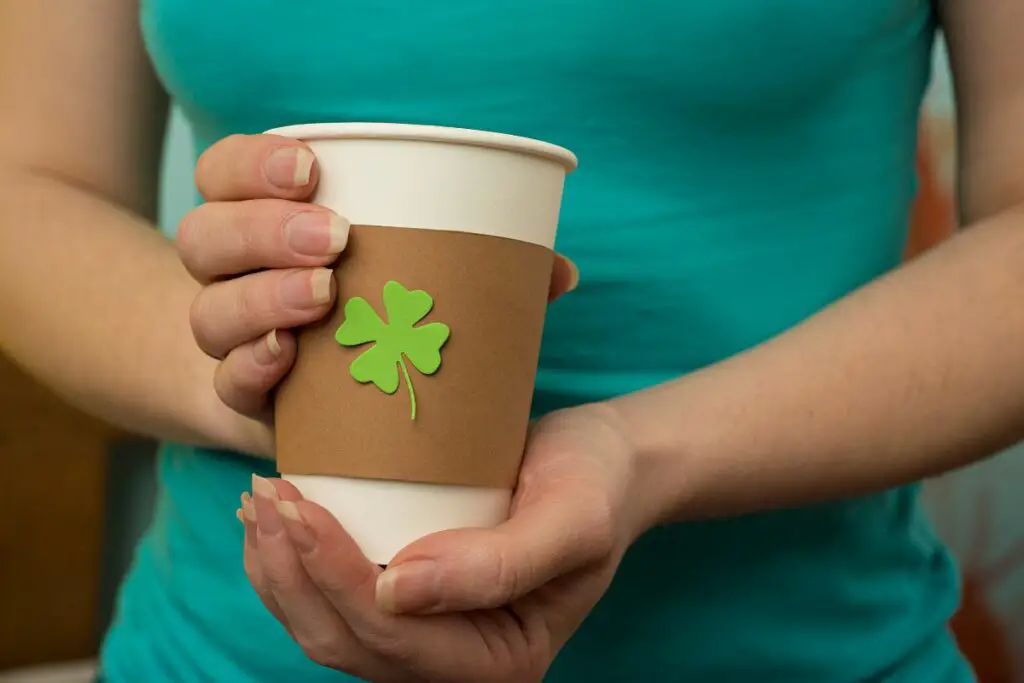 As you can imagine, the Shamrock Shake is by no means a healthy drink, but it does have some specific nutritional values that are probably worth noting. 
In one standard Shamrock Shake, the values are: 
460 calories
13 grams of fat
10 grams of protein
63 grams of sugar
The sugar content of the Shamrock Shake alone is cause for concern, and while no harm would come from consuming them every once in a while, they should by no means be included within a person's regular diet. 
Are There Any Other Shamrock Shake Products?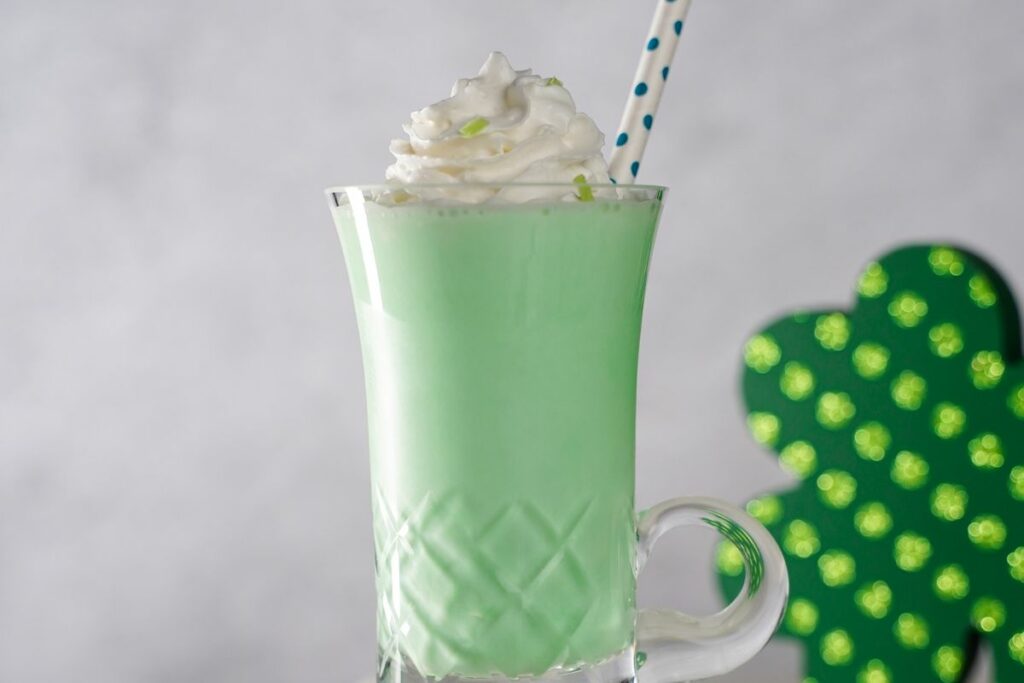 As well as the hot and cold beverages listed above, there is also another brand new product that has been released recently in the featured locations: the Oreo Shamrock McFlurry. 
What Are The Ingredients? 
The new Oreo Shamrock McFlurry contains three main parts: reduced fat vanilla ice cream, Oreo cookie pieces, and Shamrock McFlurry Syrup. 
These possess the following sub-ingredients: 
Reduced Fat Vanilla Ice Cream 
Milk
Sugar
Cream
Corn syrup
Natural flavor
Mono & diglycerides
Cellulose gum
Guar gum
Carrageenan
Vitamin A palmitate
Oreo Cookie Pieces
Unbleached enriched flour
Sugar
Palm oil
Canola oil
Cocoa (processed with alkali)
Invert sugar
Leavening (baking soda/calcium phosphate)
Soy lecithin
Salt
Chocolate
Natural flavor
Shamrock McFlurry Syrup
High fructose corn syrup
Corn syrup
Water
Glycerin
Natural flavor
Xanthan gum
Citric acid
Sodium benzoate (preservative)
Yellow 5
Blue 1
Is It Possible To Make Your Own?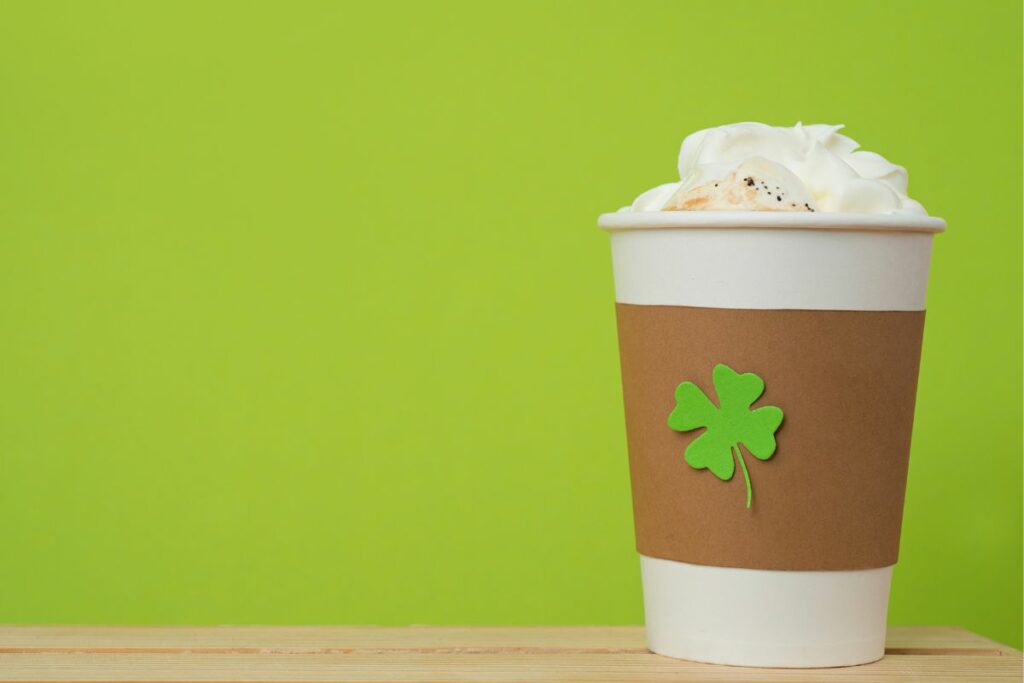 Generally speaking, the ingredients are so simple that you could easily make your own at home, although it probably will not taste the same as the McDonald's version – unless you use the same exact ingredients. 
However, making your own variation of the Shamrock Shake means that you not only have full control over the ingredients, but also the sugar content, the specific flavor combinations, and any toppings that you have always wanted to feature on this classic drink/dessert. 
So why not have a go? 
Final Thoughts
And there we have it, everything you need to know about Shamrock Shake, and what it tastes like. 
It's true that Shamrock Shake is a popular milkshake, and one that is featured in numerous McDonald's restaurants throughout the United States.
However, despite this, there still might be any number of people who have never tried it, heard of it, or even know what it is. 
So the next time you head to McDonald's around St Patrick's Day, why not try a Shamrock Shake? Something tells me you won't be disappointed!
What Does Shamrock Shake Taste Like?
Course: Taste Like
Ingredients
Shamrock Syrup

Ingredients from your favorite recipes
Directions
Depending on the ingredients used, the cooking method, and the type of dish, the taste of the food can vary greatly.
Make sure to select a recipe that will elevate the food's original flavor, and enjoy experimenting with different recipes!