Who doesn't love fish fillets? Fish is not only delicious, but it's also one of the healthiest ingredients you can find, making it a must for any mealtime.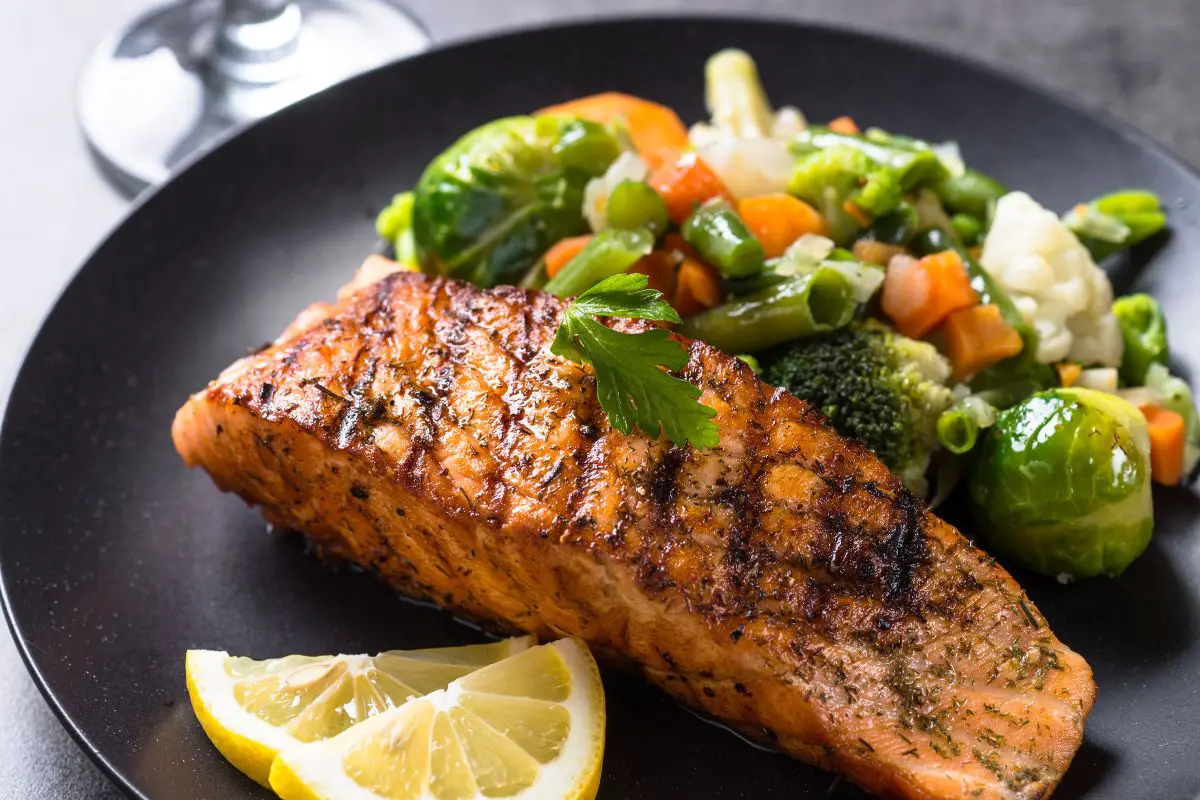 It's full of protein and healthy omega acids while also having a unique flavor that makes it very versatile.
It's this unique and often delicate flavor that can make choosing the best side dishes a difficult task, however.
You need a side dish that will complement the fish fillet without overpowering it and this can be a difficult balancing act to achieve.
That's why we've created this list of 8 amazing side dishes to serve with fish fillets.
We've picked a wide variety of dishes so no matter what your tastes are or what you're looking for, there is sure to be something here for you.
Let's get started!
Why Serve Side Dishes With Fish Fillets?
Fish fillets are delicious and healthy but they don't make a full meal on their own.
It's highly unlikely that anyone around your table will have their appetite fully sated by fish alone and although healthy, fish is lacking in several important nutrients such as carbohydrates.
Choosing the right side dishes can help make a fish fillet into a complete and filling meal.
The right flavors will help to bolster the delicious flavors of the fish and will also ensure you get all of the nutrients, vitamins, and minerals that you need each day.
8 Amazing Side Dishes To Serve With Fish Fillets
Now that we know why we should serve side dishes with fish fillets, let's take a look at the best options. These are all listed in alphabetical order.
Although regular rice is a perfect side for many dishes, including fish, we thought we'd include something a little different in this list.
Cauliflower rice is compatible with many different diets and as its main ingredient is cauliflower, you can be sure it's healthy!
In the case of our recommended cauliflower rice, there is also a healthy serving of cheese involved to make the rice creamy and even tastier.
Cauliflower rice is very easy to prepare and with only a few additional seasonings, you will have a delicious side dish that will complement your fish fillets without overpowering the delicate taste of the fish.
Here are our favorite recipes for cheesy cauliflower rice:
This is a great side dish for all types of fish and a wide variety of other dishes as well. It's definitely worth having a good recipe for homemade coleslaw in your kitchen as it will always come in useful!
There are many different takes on coleslaw but they all share the same attributes of being crunchy and creamy.
Traditionally, coleslaw has a mayonnaise-based dressing but there are also varieties that are sweeter or spicier as well.
To get that satisfying crunch, use some cabbage, green onions, and carrots. From there, you can add other ingredients to customize your coleslaw as you wish.
Here are our favorite recipes for homemade coleslaw:
Fish and chips is one of the most well-known dishes from the UK and the reason why it is so popular is because fish and fries match together perfectly.
Although the fish served in fish and chips is usually battered, fries still complement non battered fillets perfectly as well.
The key to making the best French fries at home is to use high-quality potatoes and to get them nice and crispy. You can keep the fries plain or serve them with light seasonings or sauces.
If fries aren't your favorite way to serve potatoes then don't worry, we have another idea for them later in this list.
Here are our favorite recipes for homemade French fries:
Although ratatouille has become more associated with an animated movie about a rat in recent years, it still makes for a delicious side dish.
It's packed full of healthy vegetables and this makes it ideal as a side dish for your fish fillets.
You can eat ratatouille either hot or cold but we prefer it hot when served with fish.
It's originally from France and traditionally is made from tomatoes, eggplant, bell peppers, zucchini, onions, and herbs that are cooked in olive oil.
Different recipes may omit one or more of these ingredients but you'll find most of them included.
Ratatouille not only tastes delicious but the different colors of the ingredients mean that it looks great when served next to a plainer fish fillet!
Here are our favorite recipes for ratatouille:
We mentioned earlier that we had a second option for potatoes after including French fries on our list, and here it is.
Roast potatoes are a more traditional way to serve potatoes but they're not commonly associated with fish fillets. This is a shame in our opinion as roast potatoes are great with fish fillets.
Roast potatoes match almost any dish and they're full of carbohydrates and other necessary nutrients.
You can make plain roast potatoes with just a little oil or use a few herbs and spices to elevate them to something more special.
Either way, they are great with fish fillets and are sure to be a big hit with your family and friends. 
Here are our favorite recipes for roast potatoes:
You can never go wrong with a healthy side dish of vegetables and adding them to a meal of fish fillets is no different. 
There are so many different vegetables that you can choose from so pick whatever you like or have available. You'll get plenty of nutrients from whatever vegetable you choose and they all have delicious flavors.
There are several different ways to prepare vegetables but we prefer steaming them. This keeps all of the nutrients locked into the vegetables and ensures that you get all of the healthy benefits. 
Here are our favorite recipes for steamed vegetables:
Although we just included a general entry for vegetables, we thought that stir-fried green beans are worthy of their own as well. Green beans pair perfectly with many other dishes including fish fillets.
Stir-frying is one of the quickest ways to make any type of dish so you can be sure that this side dish will be ready very quickly.
The addition of garlic to the beans makes them taste delicious and gives them a flavor that works well with the more delicate fish.
Don't overcook the beans as you want them to still be a little crunchy when they're served.
Here are our favorite recipes for stir-fried garlic green beans:
For our final side dish suggestion, we've opted for tartar sauce. This sauce is traditionally served with seafood of all types as the flavors included in the sauce are ideal for complementing the delicate flavors of fish. 
The main ingredients are mayonnaise and herbs such as dill or tarragon. The sauce should be tangy and sweet but without being so powerful that it will overpower your fish.
Making tartar sauce at home is easier than you may think and you can often prepare it ahead of time and keep it in your fridge until you need it.
Here are our favorite recipes for tartar sauce:
Final Thoughts
In this article, we listed 8 amazing side dishes to serve with fish fillets. We picked a variety of different recipes including some you might have expected, such as potatoes and vegetables.
We also picked a couple of more unusual choices such as coleslaw and ratatouille. We think that all of these dishes work perfectly with fish fillets and you can even serve several of them together!
We hope that you enjoy these side dishes as much as we do.
8 Amazing Side Dishes To Serve With Fish Fillets
Course: Sides
Are you cooking fish fillets and looking for the perfect side dish to match? Take a look at 8 amazing side dishes for fish fillets.
Directions
Pick from the list above
Click the recipe name and visit the website
Collect the ingredients and cook the food
Enjoy – don't forget to leave a review