Hummus is a really great dip that is almost always a crowd pleaser at dinner parties and potlucks. If you can make your own recipe you can be sure that everyone will be enjoying the dip, the kind of thing that is gone in minutes.
However, if you do have a recipe you may find that you have used it a few too many times, or if it's just a common sight at your party you may be looking for a similar dip that you can serve at parties.
You don't want to seem like a one trick pony with these things, so it can be good to switch things up with something similar, perhaps introducing more Americans to unique European dips.
Keep reading to find out what we deem the best dub for your classic hummus. Find out our suggestion below!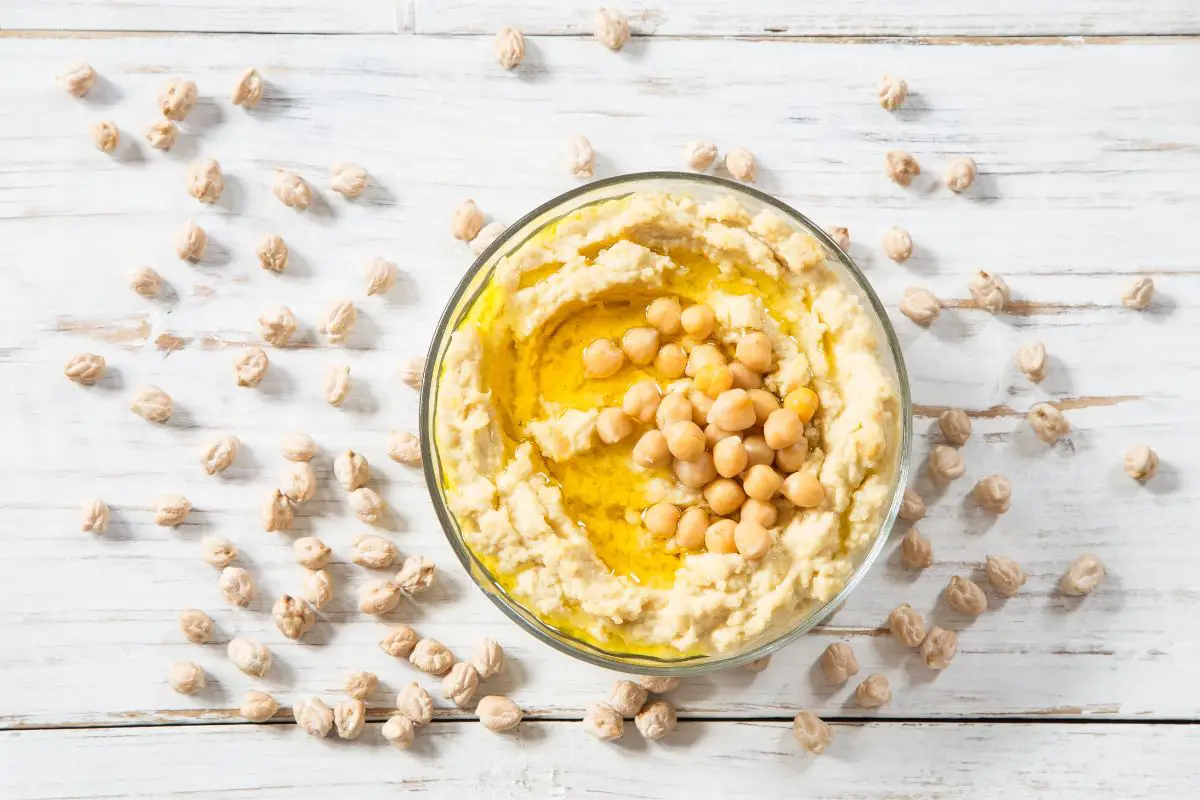 What Is Hummus?
You may be wondering what Hummus actually is, and we're here to help.
Hummus is a dip from Greece and the wider Middle East that combines chickpeas, tahini, and other flavors to create a creamy but substantial dip.
Hummus is often high in protein thanks to the chickpeas but generally is really satisfying and quite filling.
The flavor of hummus is quite earthy and a little nutty, but still quite umami and savory. It's often served with vegetables like carrot or celery for dipping, or your favorite potato chip, or even bread or pitta bread.
If we are going to replace hummus we need something that is satisfying and moreish, but is dippable and savory in its flavors. Struggling to think of anything? Keep reading below to find what we suggest.
Substitutes For Hummus
All of these dips are great to serve alongside hummus or to replace it on your table. Find out more below.
Baba Ghanoush is a great dip that is often served alongside hummus in Middle Eastern countries and in Europe.
Baba Ghanoush is made from roasted eggplants, it's another umami dip that is really satisfying, just like hummus.
The whole thing is whizzed together by an immersion blender and is smooth but also creamy and jammy providing a similar texture to hummus.
Baba Ghanoush is made from roasted eggplant so it has a sort of subtle smokiness that is really pleasant, you could boost this with some smoked paprika if you enjoyed it.
As a result, it's often served with the dipping accompaniments we would use with hummus: any kind of bread, potato chips, even crisp vegetables that can really provide that crunch and sharpness the dish is perhaps missing.
This is another dish from our friends in the Middle East and Greece. Taramasalata is a dip that is made from fish roe, onions, olive oil and lemon, and is often served around Easter time.
It's a lot fresher and more unique than hummus and baba ghanoush but is another dip that is commonly served with these aforementioned dips in a mezze platter.
While taramasalata is made from fish roe, it's not overly fishy, nor is it something that will turn guests away.
It is mixed to a perfect smooth velvet texture that is ideal for dipping things in and looks almost exactly like hummus. In flavor it's generally savory but a lot fresher and with a lemony addition.
While you may have heard of some of these other dips, you may not have heard of Skordalia and you would be forgiven.
While common in Greece and the Middle East, another Mezze classic, it's not necessarily the kind of thing you can find in a grocery store.
Its scarcity in most Western shops is mainly because of how easy it is to make at home, which we implore you to try.
Skordalia is a hearty Greek potato and garlic dip, if you enjoy garlic this is a really inexpensive dip that can satisfy those garlic cravings.
The dip is simply made from either potato or stale bread that is blended with olive oil and lots of garlic. It's really simple but the outcome is something special and unique that remains pretty sophisticated.
Another Middle Eastern dip that is guaranteed to blow you away while remaining pretty simple in its ingredients.
Labneh is a type of strained yogurt from the Middle East, you can make it easily, but you can also swap it out for greek or natural yogurt if you wish, for something similarly tangy and creamy.
The yogurt is then dressed with an oil flavored with Za'atar, a Middle Eastern spice mix.
Za'atar is really nice and is a spice blend of many spices you will have already had, such as sesame seeds, oregano, marjoram, sumac, or chili flakes.
This herb and spice mix is then used to flavor an oil through heating the mixture in olive oil for a period.
This oil is then used to dress the yogurt providing a combination of the tangy and creamy yogurt that is balanced with a herby oil that provides a savory spiciness.
The dish just works and we recommend trying it for something a little more creamy than hummus.
Refried beans present something similar to hummus, albeit from a completely different cuisine. Refried beans are Latin in origin, usually being served in a burrito or with tortilla chips.
The dish has a similar texture to hummus thanks to their legume origin and is similarly umami in its flavor.
We would say that refried beans have a little more going on than hummus but can be a good choice depending on what type of food you are serving
Refried beans are really easy to make, basically being mashed up beans, but can create something larger than the sum of its parts.
You can use black beans or any beans you like, making it as smooth or chunky as you like. The ideal dip for tortilla chips or for a protein boost to a veggie meal.
For something lighter, creamier, and with similarly neutral savoriness to hummus, guacamole is always a good option. Guacamole is also from Latin cuisine and is a common sight in the West these days.
By combining mashed avocado with onions, peppers and whatever else you like you can get something really filling, satisfying, and pretty healthy.
Guacamole is another classic dip for basically anything and goes well with most cuisines. If you haven't realized that guacamole is a great swap for hummus, give it a try at your next BBQ.
Final Thoughts
As you can see, basically any dip can replace hummus. But if you are looking for something creamy and satisfying then any of these dips would work well. At the end of the day we can simplify hummus down to a bean dip.
There are plenty of other bean dips out there whether that is refried beans, something a little creamier in Labneh, or something more umami in Baba Ghanoush, if your guests enjoy hummus they should enjoy any of the recipes we have mentioned.
Some recipes may be a bit foreign to your Western guests, so it can be fun to introduce friends and family to new foods and cuisines, which we will be sure they will enjoy if they already like hummus!
6 Dips For When You Are Bored Of Hummus
Course: Substitutes
Directions
Decide on what substitute you need
Pick a substitute from the list above
Read what you need to substitute with
Create the recipe and enjoy