If you haven't yet had the pleasure of trying Drambuie, you simply haven't lived. This delicious whisky liqueur comes from none other than Scotland.
It is a mixture of delicious malt whisky along with a ton of scrumptious herbs and spices. Overall, it is known for its sweet yet incredibly rich flavor. It is often enjoyed on its own, but it can also be a staple of many delightful cocktails too. 
The only issue that you'll find with this amazing whisky beverage is that it can be quite difficult to get your hands on.
If you can't find yourself a bottle of Brambuie, or your cocktail recipe calls for the alcoholic beverage and you don't have it to hand, there are many other beverages that resemble it.
Each of the alcoholic beverages mentioned in this article will give you a complex cocktail with an extra dimension that is lip-licking delicious. 
So, in this article, we'll take a look at some of the tastiest alternatives to this highland classic.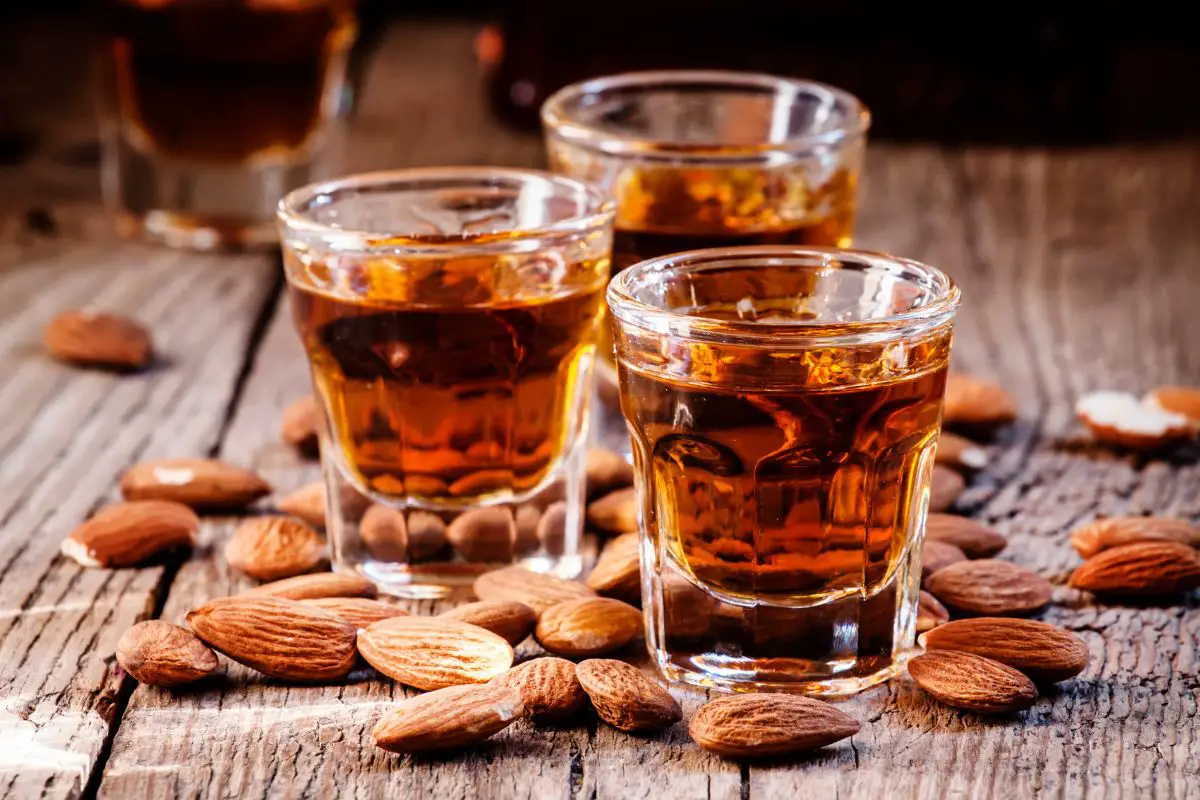 What Is Drambuie? 
Okay, so I gave a brief overview of this drink above, but let's take a closer look at Drambuie.
This drink is a sweet and herbal highland drink that came to be back in the late 19th Century. And legend has it that the complete recipe is still to this day a very heavily guarded secret. 
You can be sure that you'll be happy with this drink as its name literally translates to 'a drink that satisfies.' And that it does, indeed.
This beverage is actually pretty unique to all other liqueurs on the market because it is made using 100% natural ingredients such as aged whisky, spices, and honey to name but a few. 
The overall outcome is a drink that is both smooth and complex with a very sweet taste and just a touch of peatiness to it. 
If you enjoy Drambuie it is almost guaranteed that you will adore this single-malt Scotch whisky. It too has a very distinctive taste that is absolutely delicious.
It is created using peated malt and then matured in ex-bourbon barrels to create the richest and most smoky taste you'll ever try. 
This beverage is also sweetened with a little extra honey, something not characteristically typical of a Scotch whisky. It is this flavor that really sets it apart from other liqueurs on the market. 
This, like Drambuie, can also be sipped neat or on the rocks, and also makes a great cocktail liquor too. The flavor profile of this beverage definitely better suits cocktails that involve whiskey, so I'd suggest trying it in a Manhattan or an Old Fashioned. 
The Scott's come through again with yet another liqueur that is known for having a very unique flavor. You have to give it to Scotland – liquor is something that they do incredibly well. 
This drink also incorporates the typical ingredients that can be found in Drambuie such as whisky, spice blends, and a little honey for some extra sweetness. It'll give you that similar rich and sickly sweet flavor profile that Dramuie drinkers enjoy. 
When it comes to using this beverage as a substitute, you won't even have to worry about confusing conversion measurements either because the exact amount of whisky should be substituted for the same amount of the liqueur.
This will ensure that you balance all those delicious flavors and end up with the best drink possible. 
Triple Sec is a really popular French liqueur. It is made from distilled sugar cane and orange peel. It's a pretty dry and triple-distilled liqueur that is pretty sweet and has an obvious citrus flavor. 
It's a little different from Drambuie in taste, but if you are a fan of distinctive delicious flavors, you'll be sure to enjoy this delightful drink.
It's used in many cocktails already such as Margaritas and Cosmopolitans. But it can also replace Drambuie in several other cocktails too. 
It won't taste quite the same as you would expect with the classic alcoholic option, but it will provide a unique twist and a scrumptious flavor to your favorite cocktails.
When it comes to using this alcoholic beverage as a substitute, you won't need to make any changes to the measurement of the drinks to keep the balance of sweetness and tartness either. 
And we're back to another delicious whisky liqueur originating from Speyside in Scotland. This liqueur is made with malted barley and is distilled in pots before then moving to ex-bourbon barrels to be aged. 
This spirit has the typical richness and sweetness that you would expect from Drambuie, except it also has a few extra flavors to add to the mix as well, such as honey, citrus fruit, and vanilla notes. 
Like many of the options in this list, you can enjoy the beverage as is, or alternatively, you can add it to a cocktail.
You'll use equal amounts when substituting it in any recipe, but you will notice that the cocktail has a further complexity to it that may not have been noticeable with Drambuie. 
Southern Comfort is arguably the most notorious spirit on the list today. It is a whiskey-based liqueur that is infused with a variety of delicious spices and fruit.
The unique flavor profile of the drink is both satisfyingly sweet and smooth. You'll also notice quite a few hints of other ingredients including citrus, peach, and vanilla. 
Southern Comfort is often enjoyed on the rocks, with a mixer or chaser of some kind, or as part of a delicious cocktail. You can use this spirit in pretty much any whisky-based cocktail and it is sure to impress. 
It is very popular for its fruitness which is hard to ignore. It's potent, delicious, and has that extra touch of sweetness that is sure to have you coming back for more. If you can't find any Drambuie to hand, then this should definitely be your next port of call. 
Final Thoughts
There's no denying that Drambuie is an amazing drink. It has such a unique and distinctive flavor that is pretty hard to recreate.
And this can lead you to believe that it would be pretty difficult to find a suitable alternative when you can't get your hands on it. 
However, as this article proves, there are tons of options out there that can still give you that sweet, smooth, and unique experience.
Of course, when you use an alternative to Drambuie in a cocktail, it will inevitably taste a little bit different. 
However, by no means will your cocktail not taste good. All of the liqueurs mentioned above will create a delicious drink with a new dimension and its own unique flavor that is equally as  tasty. 
So, what are you waiting for? Get looking through your liquor cabinet to see which of these delightful beverages you can try today. And if you don't have them at home, it's the perfect excuse to get yourself off to the store! 
Drambuie Substitutes You Need To Try If You Enjoy This Scottish Liqueur
Course: Substitutes
Drambuie is the perfect Scottish whisky liqueur but what do you do if you can't get a hold of the stuff? Try any of the delicious alternatives mentioned below!
Directions
Decide on what substitute you need
Pick a substitute from the list above
Read what you need to substitute with
Create the recipe and enjoy