Tajin seasoning is an extremely popular condiment that first became popular in Mexico.
Named after the company that produced it, this seasoning can be used to add rich flavor to a huge range of different foods and dishes.
Thanks to its pungent flavor, it has become common all over the world, with more and more cuisines using it in their cooking. However, getting hold of Tajin seasoning isn't always that easy.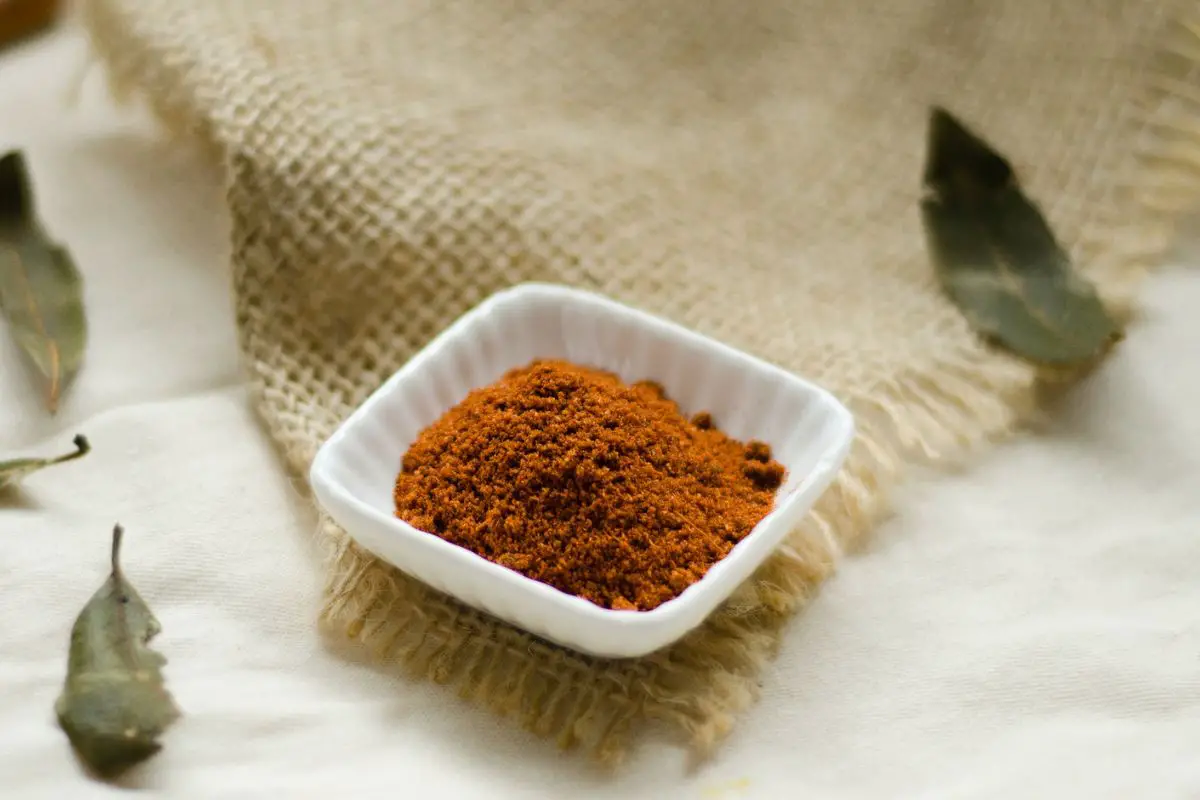 Not many stores sell it, so you might face a tough battle to find any. The fact you've landed here gives us the impression you are. If that is the case, you've come to the right place.
In this post, we've listed 5 of the best Tajin substitutes for those times you can't find any. Aside from showing you what you can use instead of Tajin seasoning, we'll tell you what it is and how you can use it.
Without further ado, let's begin!
What Is Tajin Seasoning?
The best place to start is by looking at what Tajin seasoning is in more detail.
As we mentioned above, Tajin seasoning is a popular condiment and seasoning mix used in Mexico. This seasoning mix was first created in Mexico by Horacio Fernandez in 1985.
Named after the company that produces it, Tajin consists of chili pepper, dehydrated limes, and salt. Depending on the variety of Tajin and the recipe used to make it, Tajin might also contain other ingredients.
Despite being loaded with hot peppers, Tajin isn't actually that spicy. It has a mildly spicy and salty flavor and subtle notes of citrus fruits. As a result, it can make dishes sweeter and slightly spicier.
How Do You Use Tajin Seasoning
When it comes to using Tajin seasoning, the options we have at our disposal are incredible. Tajin seasoning can be used with almost anything.
It goes really well with vegetables and meats and can be used to give various dips and sauces a great punch.
We've listed the most common things Tajin seasoning is used for below!
Tajin seasoning is commonly used to add a punch to grilled corn.
Dips like guacamole taste so much better with a Tajin seasoning.
Poultry, meats, and fish are enhanced by a Tajin marinade.
You can also use Tajin to season potato fries, fruit salads, and apple chips.
Tajin can even be used to make cocktails.
The Best Tajin Substitutes
Now you know more about Tajin seasoning, let's start looking at the best substitutes we can use when we can't find any Tajin.
All the substitutes on our list can be easily used to replicate the flavors Tajin seasoning offers.
1. Chili Powder And Dried Lime
The first Tajin substitute we have for you is chili powder and dried lime. If you enjoy Mexican food, you'll love what this substitute has to offer. What makes Tajin so delicious is its combination of chili and lime.
Luckily for us, this combination is super easy to replicate without Tajin. A simple mix of chili powder and dried lime is all you need to recreate the Tajin flavor. This combination offers the perfect balance of heat and tart flavors.
It's also surprisingly juicy. Chili powder and lime are a great way to create authentic chili-lime flavors.
2. Fruit Salad Seasoning
Another super simple option that can solve your Tajin seasoning problem is a fruit salad seasoning mix. This is a fantastic store-bought option that will quickly solve your problem.
Of course, if you have the time, you can also make your own fruit salad seasoning.
There is a wide range of different fruit salad seasoning options to choose from. This is great because it gives you more control over the flavors. Ideally, you will want to find a seasoning mix with a similar flavor to Tajin.
Keep an eye out for a mix that offers sweetness and a subtle hint of spice.
3. Jacobsen Chili Lime Salt
The next Tajin seasoning substitute on our list is Jacobsen chili lime salt. Jacobsen chili lime salt is a great alternative to Tajin if you're a fan of the sweet, spicy, and salty blend used to make Tajin.
To be more specific, if you're a fan of the Tajin blend that features chili, salt, and lime, you'll love Jacobsen's chili lime salt.
Both types of seasoning are made with natural ingredients, and they can both be used in the same way.
Jacobsen's chili lime salt is slightly milder but it can still be used to a 1:1 ratio.
4. Vegetable Seasoning
Vegetable seasoning is an even more versatile substitute than fruit salad seasoning. You can use a wide range of different herbs and spices to create a flavor profile similar to Tajin or go for something completely different.
This is another Tajin substitute you can make on your own or buy in-store. In terms of quantities, we recommend using your own preferences and trusting your own taste.
You might choose to use things like red pepper flakes, garlic powder, onion powder, and ground mustard.
5. Chili Flakes, Lime Powder, And Sea Salt
You could always make your own Tajin seasoning mix at home by using chili flakes, lime powder, and sea salt. These are the only ingredients you need to create a seasoning mix that has the same flavor as the real thing.
The combination of these three ingredients is slightly sweet, spicy, and tangy. Mix these ingredients in equal parts to make a Tajin seasoning mix.
Final Thoughts
That concludes this post looking at the best Tajin substitutes. In this post, we've looked at what Tajin seasoning is, how it can be used, and what we can use to substitute it.
Tajin seasoning can be hard to find so knowing what to use instead can be useful.
We've provided you with 5 different substitutes you can quickly use to recreate the flavors of Tajin.
We've looked at homemade Tajin alternatives, store-bought seasoning mixes, and simple combinations that can be thrown together in seconds.
All you have to do now is choose the Tajin substitute that suits your palette best.
The Best Tajin Substitutes – 5 Substitutes You Can Use Now
Course: Substitutes
Ingredients
Chili Powder And Dried Lime

Fruit Salad Seasoning

Jacobsen Chili Lime Salt

Vegetable Seasoning

Chili Flakes, Lime Powder, And Sea Salt
Directions
Decide on what substitute you need
Pick a substitute from the list above
Read what you need to substitute with
Create the recipe and enjoy