When it comes to Nicoise olives, they are often considered to be the holy grail of ingredient choices. But what if you don't have access to them? Fear not; there are alternatives that can provide your dish with just as much flavor and texture as its coveted counterpart!
In this article, we'll explore six different substitutes for Nicoise olives that will give your recipes an extra bit of pizzazz. From oil-cured Moroccan olives to fresh capers, each option has something unique to offer.
Whether you're looking for something more savory or a touch of sweetness, there is sure to be an olive substitute that fits your taste! Without further ado let's dive in!
Kalamata Olives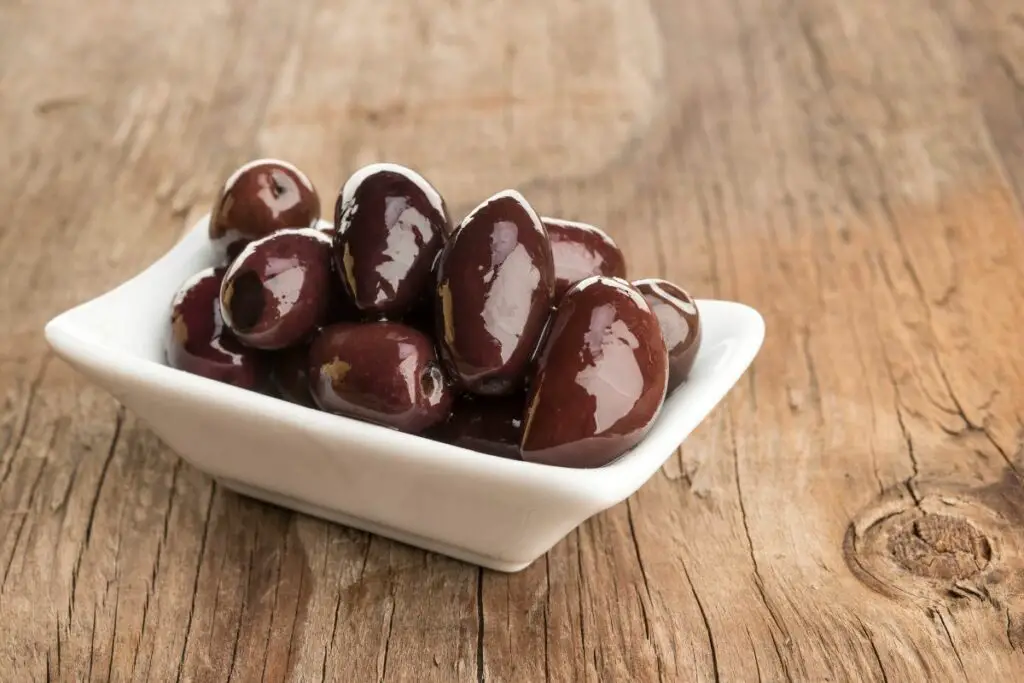 Kalamata olives are a great substitute for Nicoise olives. They have a deep, almost smoky flavor that compliments many Mediterranean dishes.
Kalamata olives also boast a rich, nutty aroma and a chewy texture. Plus, they come packed in brine or oil, and are often easier to find than Nicoise olives. 
When preparing dishes with Kalamata olives, it is important to taste the olives before adding them to the dish. This will ensure that you get an idea of the taste that can determine how many olives you add to your dish. 
To make sure you don't overpower the dish with too much saltiness, soak the olives in water first. This will help reduce their saltiness, so they can blend well with other ingredients in the dish.
Best for:
Mediterranean salads
Roasted vegetable dishes
Pizzas
Tapenades
Greek salad
Greek pastas
Greek style sandwiches
Anchovies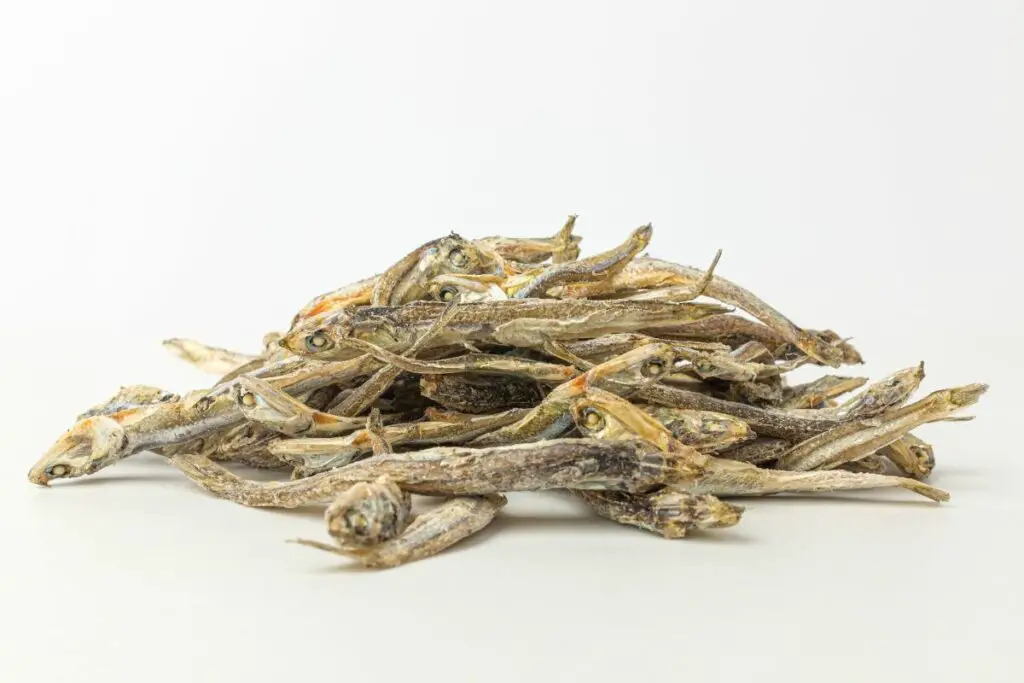 Anchovies make an excellent substitute for nicoise olives. These salty little fish are packed with flavor and can add a unique umami taste to any dish. Rich in protein, anchovies are an excellent source of essential vitamins and minerals, including iron and calcium. 
Anchovies are also low in fat and calories, making them a great substitute for those looking to cut calories without sacrificing flavor. 
When buying anchovies at the store, look for ones that have been cured in salt or oil rather than vinegar or other preservatives. The cured anchovies will retain their flavor better and have a richer taste than the canned versions. 
Anchovies can also be found fresh in some markets, but they may not last as long as the pre-packaged varieties. When using anchovies as a substitute for nicoise olives, it is important to remember that they should be used sparingly, as their intense flavor can easily overpower the dish.
Anchovies provide an interesting twist on traditional recipes while still satisfying cravings for something salty. Not only do they offer delicious flavor, but they also come with numerous health benefits that make them an ideal choice for anyone looking to replace nicoise olives in their cooking.
Best for:
Pizzas
Salads
Pasta dishes
Omelettes
Tapas
Bruschetta
Soups
Seafood dishes
Crostini
Gratins
Stuffed vegetables
Green Olives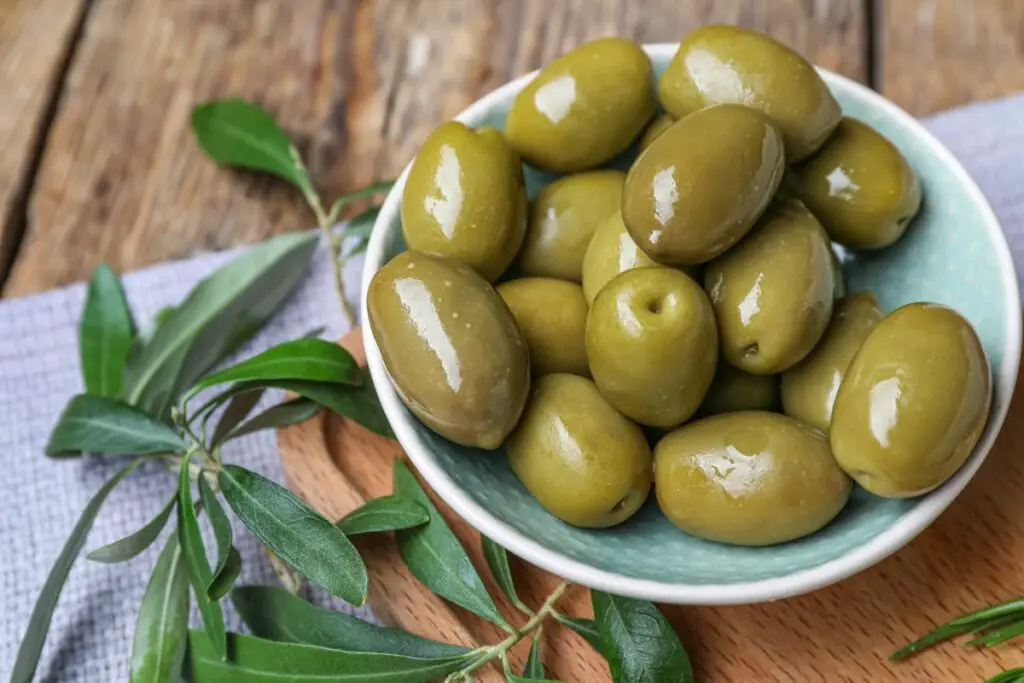 Green olives come in a variety of shapes and sizes, offering a range of flavor profiles to choose from. Here are some of the benefits that green olives offer:
Easy to find: Green olives are widely available in grocery stores and online retailers, making it easy to get your hands on them.
Health benefits: Green olives contain beneficial oleic acid, which helps reduce inflammation and improve heart health.
Versatility: Green olives can be added to salads, pizzas, pastas or enjoyed as a snack on their own.
Cost-effectiveness: Green olives are usually less expensive than Nicoise olives and can be bought in bulk for even greater savings.
Green olives provide a delicious flavor profile that is perfect for salads and snacks alike – without breaking the bank! Whether you're looking for something nutritious or simply want a tasty treat, green olives are an excellent choice.
Best for:
Greek Salads
Tapenade
Pizza Topping
Mediterranean Wraps
Martini Garnish
Greek Pasta
Antipasto Platter
Cerignola Olives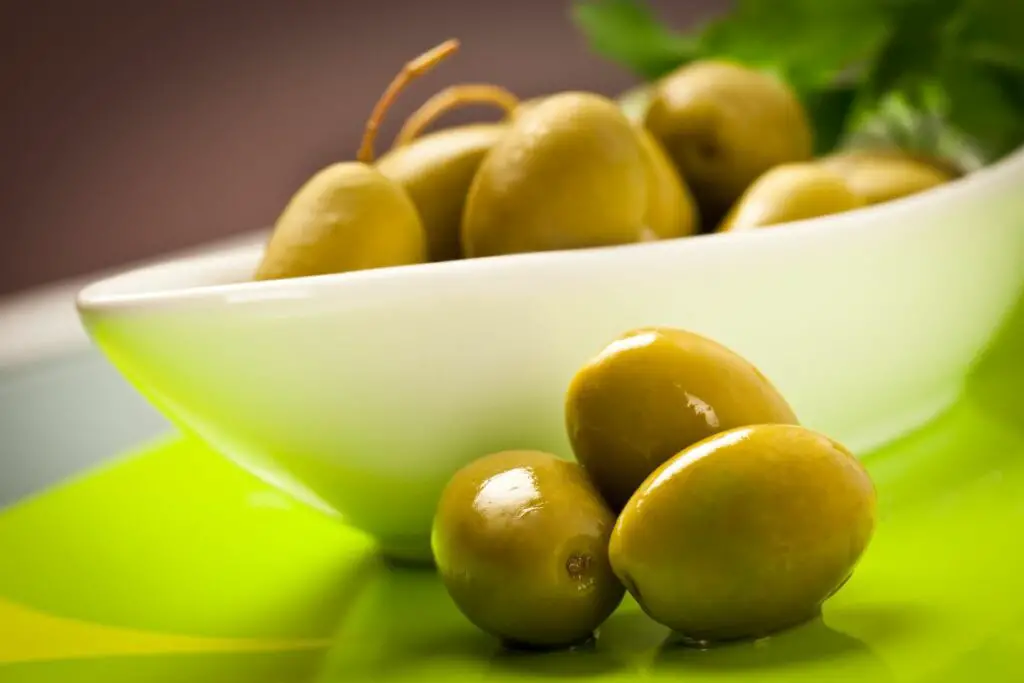 If you're looking for a milder alternative to the strong and salty green olives, Cerignola olives may be just the ticket.
Cerignola olives are like liquid gold when it comes to flavor – they have a rich and buttery taste without the excessive saltiness of other olives.
The size of these fruits makes them ideal as table olives or as an ingredient in salads and appetizers. Plus, their vibrant color adds an eye-catching element to any dish.
Another great benefit of Cerignola olives is that they are much easier to pit than other types of olives. This makes them an excellent choice if you don't want to spend too much time preparing your dish.
Furthermore, they are available in both canned and brine forms, so you can choose whichever one works best for your recipe.
Best for:
Salads
Pizza
Pasta
Tapas
Antipasto platters
Stuffed peppers
Grilled vegetable platters
Vegetable soups
Cheese boards
Olive breads
Picholine Olives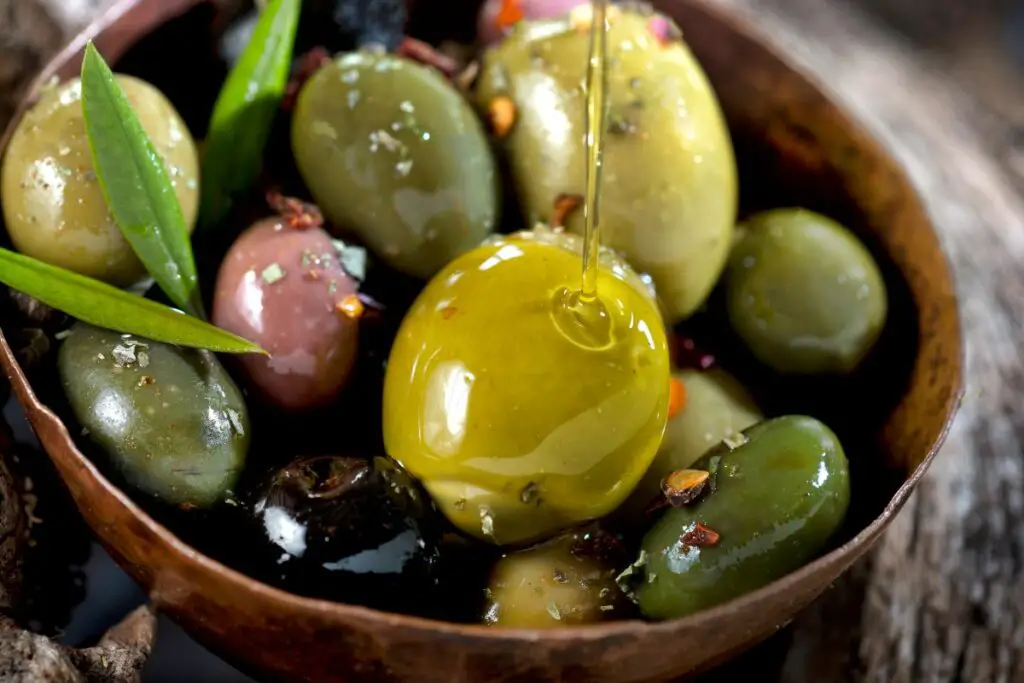 Picholine olives are a great substitute for nicoise olives. They are small, green olives with a mild lemony flavor and firm texture. Here are some of the benefits of this type of olive:
A mild taste that won't overpower other flavors.
A firm texture that won't break apart easily when cooked.
Versatility – they can be used in salads, pizzas, sauces, and more.
High levels of antioxidants and healthy fatty acids.
This type of olive is harvested in France, Spain, and Greece, but can also be found in specialty stores around the world. 
Best for:
Tapenades
Charcuterie Boards
Soups
Antipasto Platters
Bruschetta
Capers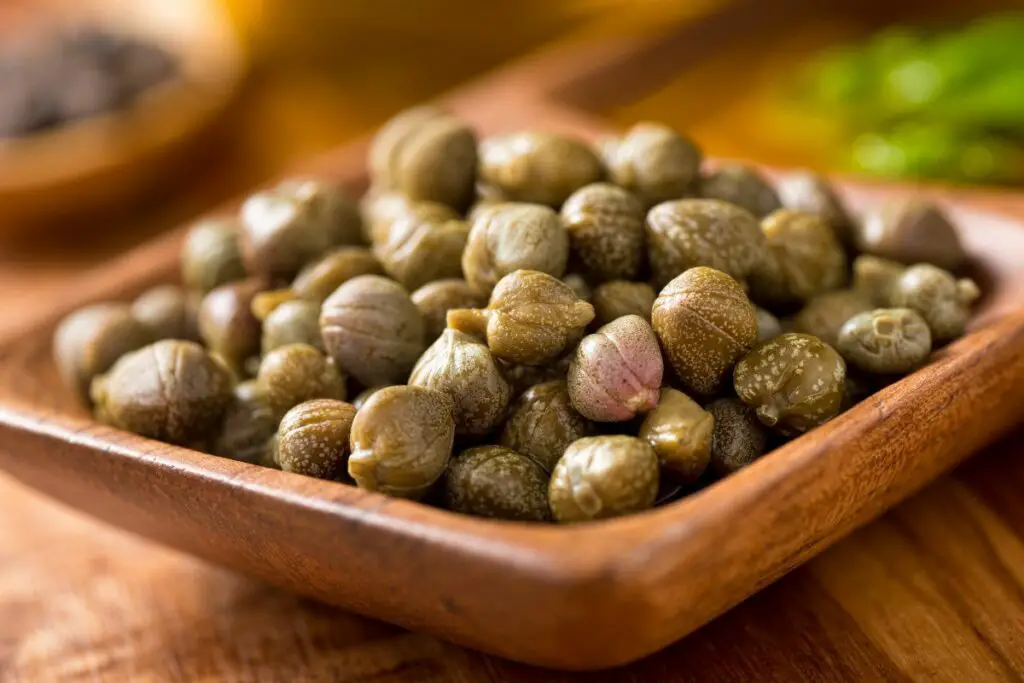 Capers are a great substitute for Nicoise olives, a flavor bomb ready to throw your taste buds a party! These tiny little green buds might be overlooked on the shelves, but their salty, tangy taste packs quite a punch.
Their briny flavor is derived from the pickling process they go through and are sure to add that je ne sais quoi to any dish.
Capers are the edible flower buds of the Capparis spinosa plant, a member of the Capparaceae family. They have been used in cooking since ancient times and were used by the Ancient Greeks and Romans as a condiment and as a preservative.
Today, capers are used in a wide range of cuisines, including Mediterranean, Middle Eastern, and Indian, to add a unique flavor to savory dishes.
These zesty gems can be used in salads or added to sauces and dressings. Not only do they give dishes a delectable flavor, but they also offer an array of health benefits such as being rich in antioxidants and vitamin K.
Plus they're low-calorie, so you can indulge without guilt!
No matter how you use them, capers are sure to make any dish pop with their piquant flavor. You won't miss the olives when you have these little morsels, adding an extra layer of deliciousness to your favorite recipes.
Best for:
Salads
Pasta dishes 
Seafood
Sauces
Soups
Egg dishes
Poultry dishes
Conclusion
When it comes to finding the perfect substitute for Nicoise olives, there are plenty of options to choose from. Kalamata olives, anchovies, green olives, Cerignola olives, Picholine olives and capers are all great alternatives that provide a unique flavor profile.
The 6 Best Substitutes For Nicoise Olives
Course: Substitutes
Substitutes
Kalamata Olives

Anchovies

Green Olives

Cerignola Olives

Picholine Olives

Capers
Directions
Decide on what substitute you need
Pick a substitute from the list above
Read what you need to substitute with
Create the recipe and enjoy
Each of these ingredients can be used in a variety of ways to bring new life to your favorite dishes.