So, even though we think that it's pretty safe to say that Moroccan chicken is totally delicious, full of flavor and the ideal meal to enjoy all year round – what side dishes are the best to pair with this dish?
If you're currently asking yourself this question, you're in luck.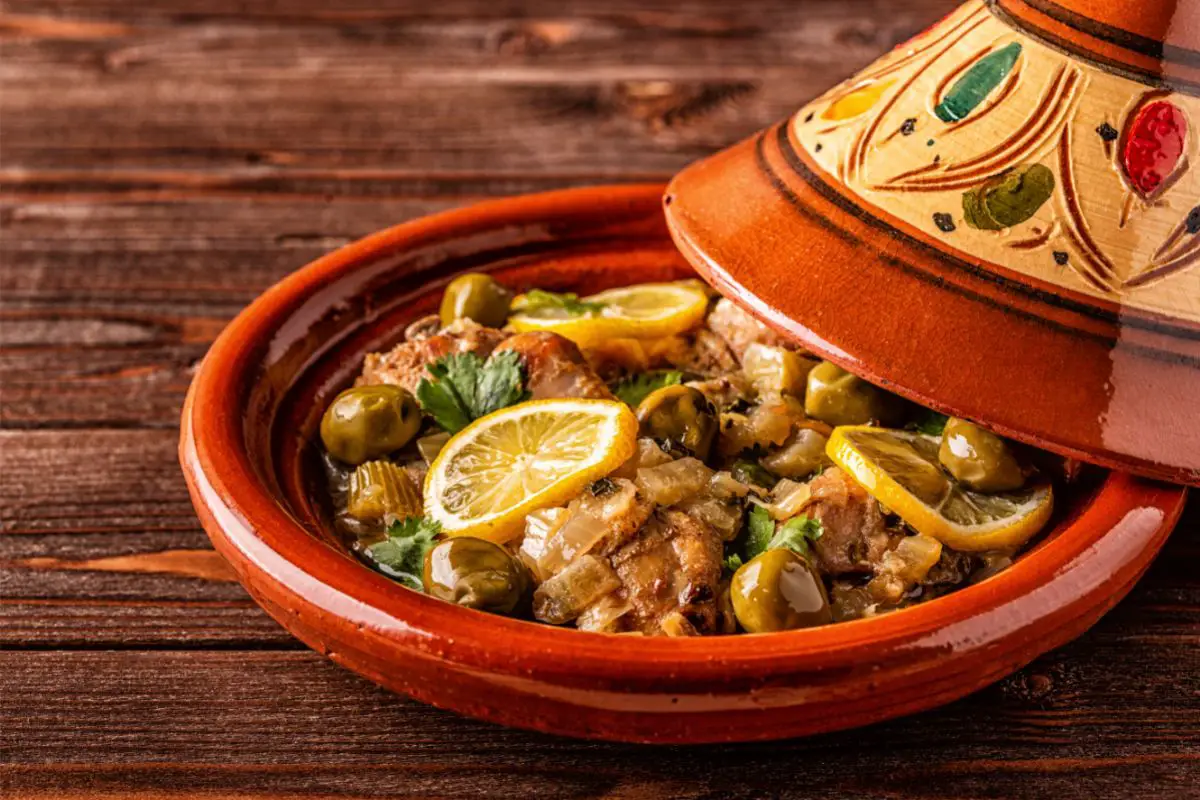 In this guide today, we are going to be talking you through all of the most delicious side dish recipes that you can consider pairing with your Moroccan chicken.
From traditional sides taken directly from Moroccan cuisine, all the way to conveniently fast options – we've made sure to cover all bases.
So, without further ado, let's go ahead and take a closer look at some of the most delicious side dishes that you will be able to pair with your Moroccan chicken dishes. You know what to do – just keep on scrolling!
The Best Side Dishes To Pair With Moroccan Chicken
When it comes to side dishes, there really aren't any rules. However, if you want to make sure that your side dish pairs perfectly with your Moroccan chicken, below, you will find a rundown of our favorites that we highly recommend that you give a go:
1. Moroccan Eggplant Salad
If you want to make sure that you are enjoying a side dish that also comes directly from Moroccan cuisine, then you'll be making a great choice to select this traditional favorite. 
Besides being super quick and easy to make, Moroccan eggplant salad is super aromatic and tastes great – and the best part is that you've more than likely already got all the ingredients you'll need to make this dish sitting in your kitchen.
To give you plenty of options, here are a few recipes that you can consider making next time you're in the mood to pair a side dish with your Moroccan chicken:
As you can see from the list above, there are a few different options for you to be able to choose from. If you're stuck on what to try, we recommend trying the Moroccan Eggplant Salad with Chermoula – it's super fragrant, delicious and very filling.
2. Potato Cakes (Maakouda Batata)
Potato (and all its many forms) always goes down well, which is why we've selected potato cakes as the next side dish! A real crowd-pleaser, potato cakes also come from Moroccan cuisine and they are traditionally served as a type of street food. 
Still, we think that crispy potato cakes will pair very well with Moroccan chicken, especially if you want to make sure that yourself and your guests aren't going to have any room for seconds!
While this side dish is a little on the heavier side, they're super tasty and quick to make so you should definitely consider trying them at least once.
Here are some recipes:
3. Carrot And Chickpea Salad
Perfect for the summer months or when you're in the mood for a side dish that isn't going to be too filling, carrot and chickpea salad is a great option to go for. It's also super quick to make, which makes it an ideal side dish to prepare if you're pinched for time. 
Check out some of the best recipes for this dish below:
Top Tip: For the perfect finishing touch, drizzle a little olive oil over top and sprinkle with garlic seasoning!
4. Roasted Sweet Carrots
Don't have a lot of time to spare cooking? No problem. Everyday life can be hectic!
So, when you're in the mood to prepare Moroccan chicken and you want to bulk out the meal with a side dish that isn't going to take a long time to prepare – we recommend that you make simple yet delicious roasted sweet carrots. 
Here are a few of the best recipes we found for this classic dish:
Top Tip: To shorten your time spent preparing these, we recommend that you preheat your oven while you are cutting up your carrots ready to be roasted! 
5. Fried Cauliflower 
Next up, we have fried cauliflower! A real treat, fried cauliflower is delicious and sure to go down a treat with your family or guests, although it is worth keeping in mind that this dish will require a little more preparation than some of the others we've listed.
In order to make these fresh, you'll need to deep fry your cauliflower in order to make them crispy and golden, so if you're thinking about trying this out as a side dish, just make sure that you have enough time to spare in the kitchen.
Here are a few recipes to try:
All in all? You really can't go wrong with this delicious side dish. If you want to make it extra delicious, we recommend pairing with ranch dressing!
6. Garlic Green Beans
In the mood to keep things light and healthy? If you are, then you need not look any further than this next side dish: garlic green beans!
While green beans on their own might sound a little boring, the garlic twist makes this dish tantalizingly good without being too unhealthy. 
Here are a few recipes you can try out:
If you want to make your garlic green beans even tastier, you could sprinkle a little parmesan cheese on top. 
7. Fresh Khobz
Here we have another traditional Moroccan food that is commonly enjoyed as a side dish with Moroccan chicken – fresh khobz!
If you're not too sure of what this is, khobz is essentially a type of bread that is very similar in texture and appearance to pita bread.
Thanks to this, it means that khobz is a bread that is designed to be broken apart and shared, which makes it the perfect side dish when entertaining guests or a big family.
Here are few recipes for you to check out: 
While fresh khobz might take a little longer to prepare than some of the other side dishes that we have included on this list, we think that you'll agree with us when we say that nothing can beat the delicious smell of freshly baked bread!
Next time that you want to make Moroccan chicken and have time to spare, we highly recommend giving it a try.
8. Moroccan Couscous
Last but certainly not least, the final side dish that we have to recommend to you today is Moroccan Couscous! 
Unlike regular couscous that you can get in the grocery store, Moroccan couscous stands apart from the rest because it requires a mixture of additional ingredients that you might never have thought of before like pine nuts and raisins. 
As you might have already guessed, Moroccan couscous is super fragrant and tasty, which makes it a versatile side dish that can be paired with a variety of foods including Moroccan chicken.
Below, you will find a list of the best recipes you can try if you'd like to make it:
The Bottom Line
There we have it! You have made it to the end of the guide. Now that you have taken the time to read through all of the most delicious side dishes that you pair perfectly with your Moroccan chicken.
The only question we have left to ask is, which side dish from our list above are you going to try your hand at making first? Thanks for reading, and happy cooking!
What To Serve With Moroccan Chicken? Eight Awesome Side Dishes!
Course: Sides
Directions
Pick a recipe from above
Click the recipe name and visit the website
Collect the ingredients and the food
Enjoy- don't forget to leave a review