In modern times, our awareness of diets and nutrition has led to the creation of all manner of substitutes and alternatives – meaning that those with even the trickiest dietary restrictions can enjoy food to its full potential.
One such example is apple butter – something that can cause all manner of problems to those with allergies and intolerances, not to mention unpleasantness for those who do not like apples.
But this begs the question: what is apple butter, and what are the best alternatives?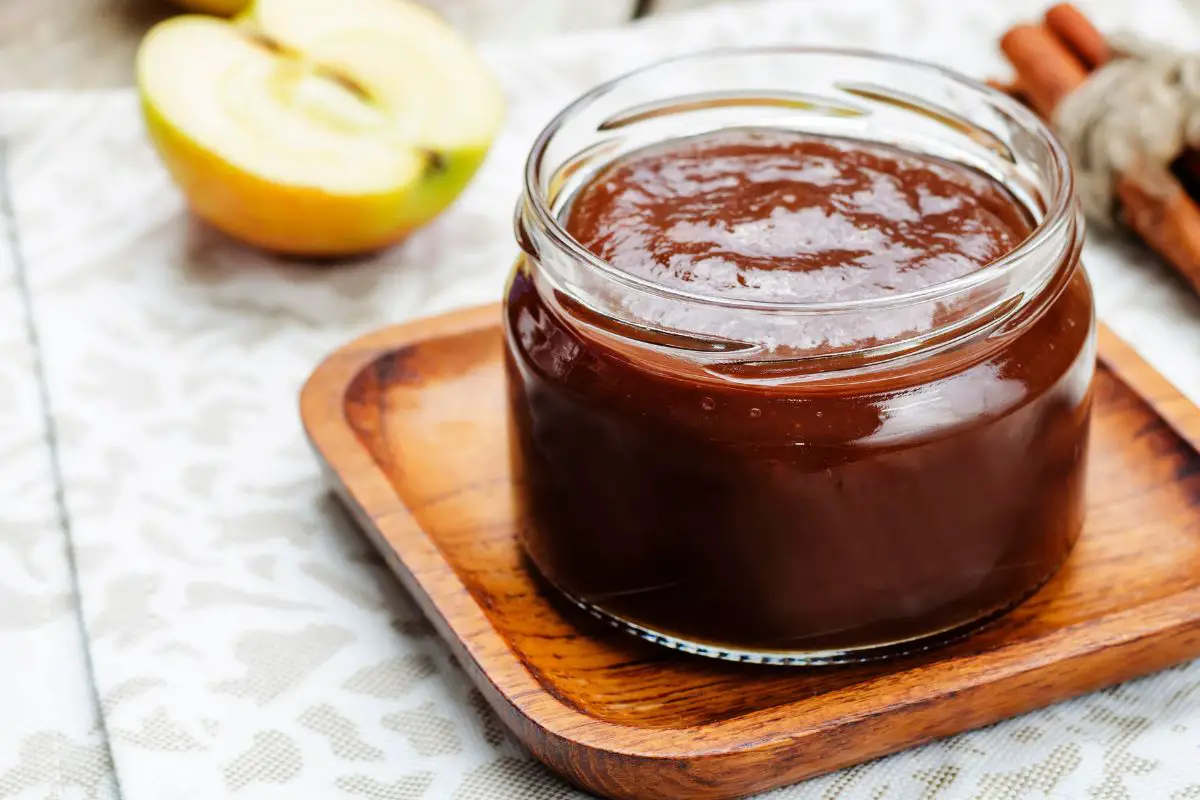 What Is Apple Butter?
Apple butter is a highly concentrated form of apple sauce – commonly used throughout Germany and central Europe as a popular preserve since the Middle Ages.
Finding life in the monasteries of Limberg (Belgium and Netherlands) and the Rhineland (Germany), apple butter became widely popular throughout the world, eventually traveling to the new world with European settlers, and remaining a staple for many in the United States.
Despite being referred to as 'butter', it does not actually contain any dairy products – with the name itself being derived from the sticky, butter-like texture that the product has after production.
This was further popularized by common practices of applying the 'butter' to bread and other savory snack items.
The Best Apple Butter Substitutes
Now that we know a little more about apple butter, and what it might be used for, let's take a look at some notable alternatives to apple butter – all of which serve the same purpose, albeit without the inclusion of apples in their recipe.
1. Chutney
For those seeking something more savory than apple butter, why not explore the extensive world of chutneys?
These can be both sweet and savory – incorporating fruits, vegetables, and other ingredients to create a long lasting, subtly flavored preserve that can be added to baked goods, recipes, and even your favorite dishes.
Mango chutney is perhaps the most famous, and is a common addition to the western adaptation of curries. But this really is the tip of the iceberg, and there are so many more you could explore!
2. Marmalade
For those wanting the same tanginess of apple butter, albeit without the sharpness of the apples, then why not try a marmalade?
These are essentially jams made from citrus fruits, and they can be a great addition to cakes, baked goods, and even cooking – adding a much needed jolt of tangy orange to any dish.
These are surprisingly versatile, and have many applications throughout cooking – introducing a slightly more subtle and pairable ingredient to almost any dish or recipe.
3. Pureed Pumpkin
If you are looking for something a little more similar to apple butter, albeit without that tartness, then why not opt for pureed pumpkin?
Pumpkin is already a seasonal favorite, and is used throughout baking and cooking in numerous different dishes.
With pureed pumpkin, you get the same buttery texture of apple butter, but with a more subtle flavor palette that enhances everything it touches rather than overpowers it with tartness.
4. Yogurt
Another great addition to any recipe is yogurt – one that can act as both a thickener for recipes, a way of enhancing the fluffiness of baked goods, and one that can be added as a side dish for others.
Yogurt is also a good substitute for those looking to consume healthier dairy products, and when you choose low fat products with minimal sugar, it can actually be a beneficial addition to any balanced diet.
5. Lemon Curd
Another notable substitute for apple butter is lemon curd – delivering a tangy, lemony sweetness, but without the sharp, tartness of the apple.
The great thing about preserves is that they really are numerous, and there are many different choices to appease those with allergies and dietary restrictions.
Lemon curd is perhaps one of the most versatile, allowing delicious fruitiness to be added to all manner of cakes, baked goods, and dishes – even recipes like lemon chicken – and this can be a real game changer when used with care and a little imagination.
6. Jams
Last, but by no means least, we have jam. Jam comes in all manner of flavors and textures, and can be a great preserve to add to baked goods, cakes, recipes, and even as a side dish for other items.
There really is a jam for everyone, and if you do not like apples, or seek something less tart and sharp, then there is definitely a jam out there for you.
What Are The Benefits Of These Substitutes?
As you can imagine, there are many benefits to substituting apple butter for something else, and they depend entirely on the needs and preferences of the individual consumer.
Avoiding Allergies
If you have an apple intolerance or allergy, then you will undoubtedly want to avoid the fruit at all costs.
Apple allergies are generally quite severe – and include puffiness of the lips and tongue (amongst other symptoms) – however, it is still not fun, nor is it conducive to an enjoyable meal.
However, with these other preserves and ingredients, you can find an alternative that really enhances your diet, and protects you against the side effects of your allergies.
For Dieting
Apple butter may be well loved, but like all preserves containing fruit and vegetables, the sugar content can be quite high.
This means that those looking to lose weight might want to look elsewhere when baking or cooking.
This is where healthier alternatives like yogurt come in, and these can add a touch of sweetness and fluffiness to all manner of cakes and recipes.
For Preference
Also, you simply might just not like apples, and if this is the case then you need a viable alternative that you can enjoy instead.
This is where the world of preserves can be so varied and exciting, and there are literally hundreds of alternatives you could choose from.
What's more, variety is the spice of life, so why not try something new?
Final Thoughts
And there we have it, everything you need to know about apple butter, and the best substitutes on the market.
It's certainly true that in this modern world of dietary awareness, there are all manner of handy substitutes for most kinds of food and ingredients – ensuring that those with even the most tricky dietary restrictions can still enjoy food to its full potential.
So if you are looking for some great apple butter substitutes, then be sure to give some of these a try. Something tells me you won't be disappointed!
The 6 Best Substitutes For Apple Butter
Course: Substitutes
Ingredients
Chutney

Marmalade

Pureed Pumpkin

Yogurt

Lemon Curd

Jams
Directions
Decide on what substitute you need
Pick a substitute from the list above
Read what you need to substitute with
Create the recipe and enjoy