In modern society, our wider understanding and care around nutrition and dietary requirements have made it much more inclusive for those with specific dietary needs – and as such there have never been so many choices for those in need to choose from. 
Even seeds like wheat berries can have numerous alternatives to cater to those with intolerances, illnesses, or dietary restrictions – meaning that people with once debilitating dietary problems can now enjoy their food to the fullest. 
But what exactly are wheat berries, and what are the best alternatives?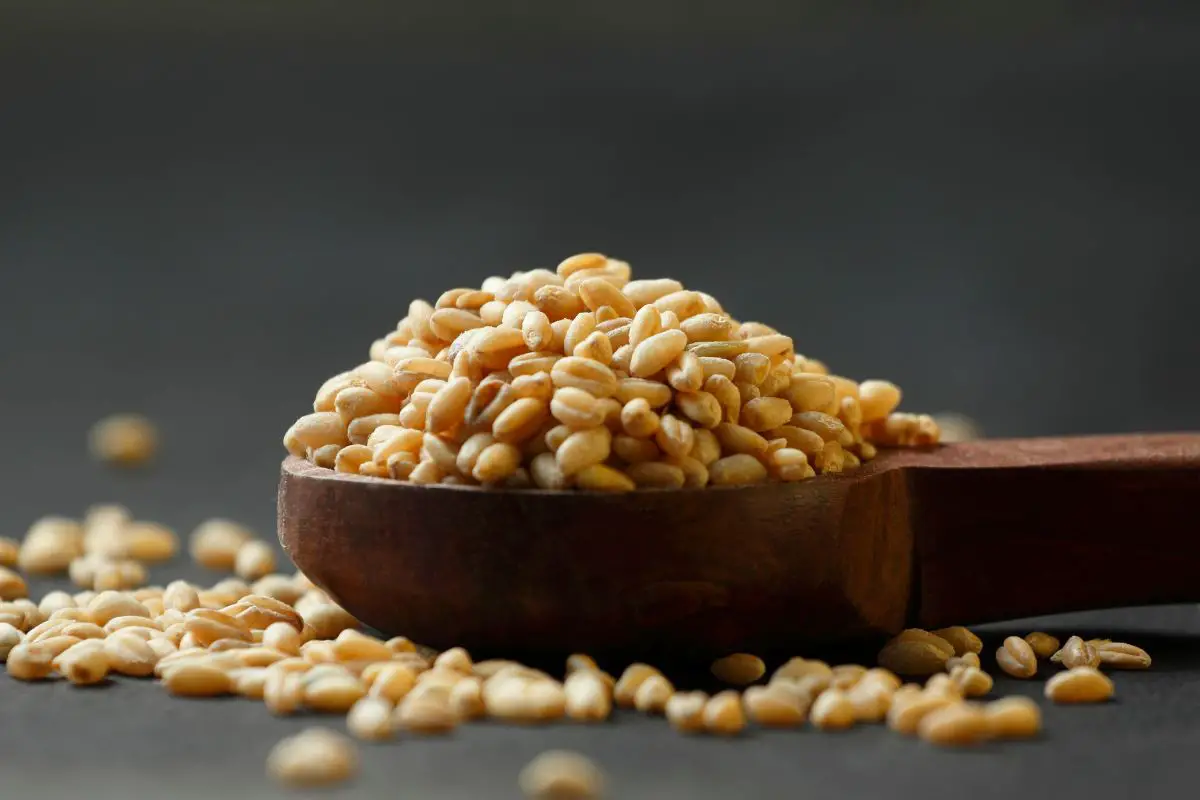 What Are Wheat Berries? 
While botanically it is considered a fruit – hence the name – wheat berries are actually wheat kernels composed of the bran, germ, and endosperm of the wheat plant, albeit without the husk. 
These can often be added to salads for a little extra, nutty crunch, used for baking, or indeed milled into wheat flour for all manner of different purposes. 
The 6 Best Wheat Berry Alternatives
Now that we know a little more about what wheat berries are, let's take a look at some of the best alternatives on the market – all of which allow those with specific dietary needs or preferences to enjoy their food to its full potential. 
So, without further ado, let's get started!
1. Farro
First on our list, we have farro – a somewhat rarer ingredient in conventional supermarkets and stores, but one that can be a great alternative nonetheless. 
Farro refers to the grains of the wheat species of crops, and can either be eaten plain, or as part of soups, salads, and baked goods. 
Popular throughout central Europe, farro actually refers to three types of hulled wheat: spelt, emmer, and einkorn – all of which are relatively different in and of themselves, and which have different applications within cooking and baking. 
2. Barley
Next on our list we have barley, a commonly used grain in beer production, and one that also has numerous uses within cooking and baking. 
Barley is actually a member of the grass family, and was historically one of the first cultivated grains in the world.
However, it has other applications other than baking and brewing, being a common ingredient in soups and salads, as well as other dishes from numerous different cuisines. 
Barley also has numerous health benefits – stemming from the rich nutrient and mineral content that it has.
Some benefits include: helping weight loss, improving digestion, potentially reducing the risk of heart disease and heart attacks, and improving the overall health of the gallbladder. 
3. Quinoa
You might have heard quinoa mentioned alongside the term 'superfood', and is commonly associated with cold salads and various healthy dishes.
And all of these things are correct – quinoa is not only a healthy, plant based protein, but also a completely gluten-free grain. 
This makes it suitable to those who follow vegan diets, as well as those with gluten intolerance or celiac disease, and really can be utilized in numerous ways. 
While commonly associated with salads, quinoa can also be used in baking – acting as a notable substitute grain for making pastry and casserole in a way that it is completely vegan and gluten friendly. 
4. Couscous
Somewhat similar to quinoa, couscous is another grain that is considered healthy and beneficial from a dietary standpoint. 
Hailing from North Africa, couscous has a long history in native African cuisine, and has since gone on to become one of the most commonly consumed grains throughout the world – developing a distinct relationship with vegetarian cuisine, within which it plays a notable role. 
Couscous can be consumed warm or cold, making it a suitable snacking food – not to mention a great alternative to wheat berries and similar traditional grains. 
5. Buckwheat
Buckwheat really is one of the most popular grains on the market in recent years – due in part to the fact that it is healthy, and completely gluten free (despite its misleading name). 
This makes it a great gluten free alternative for wheat berries, meaning those with intolerances can enjoy the grain in salads, soups, cooked dishes, and even baked goods – the latter of which has numerous applications for this wondrous grain. 
What's more, buckwheat also has numerous health benefits on a broader, bodily level.
There have been studies to show that buckwheat is beneficial for heart conditions and blood pressure, as well as young animal-based studies that suggest it may play a part in managing the effects of Alzheimer's disease. 
As such, buckwheat really is one to watch!
6. Amaranth 
Last on our list, but by no means least, we have amaranth. Somewhat unconventional in regular supermarkets, amaranth has a rich and storied history in Incan, Aztec, and Mexican cultures, and is one of the oldest cultivated grains in the world. 
And what's more, it is making a comeback on a widespread scale, thanks in part to the health benefits that have come to be associated with it, and the fact that it is a great gluten free alternative to mainstream grains. 
In terms of health benefits, amaranth has been shown to decrease risks of heart disease (due to the high fiber content), as well as aid digestive health, and has also been shown to be proactive in dealing with high cholesterol levels – something it manages thanks to the anti-inflammatory properties that it has. 
Why Might People Need Alternatives? 
As with any food product, there are several reasons why individuals might require different options from what would once be considered the norm. 
Gluten Intolerance
For those with gluten intolerance, and conditions like celiac disease, consuming wheat gluten can be an uncomfortable and even dangerous prospect, and one laden with all manner of digestive side effects and issues. 
This means that alternatives are needed, and in modern times there are numerous gluten free alternatives for people to try and enjoy. 
Personal Preference
Of course, people might just not like the taste, and if this is indeed the case, then other options might be needed. 
Luckily, there are numerous options available on today's market, offering people the chance to find foods that really speak to their individual palettes, and to avoid the things they do not like. 
Making The Right Choice For You
When it comes to making the right dietary choice for you and your family, it is important to consider the issues or preferences you have. 
This means that those with gluten intolerances, as well as the more serious celiac disease, should opt for the gluten free alternatives – and there are many you could choose from on the modern marketplace today. 
Similarly, those with health conditions and problems could also look to utilize healthier grains into their diets – using these alternatives in place of wheat and other mainstream grains, and garnering some of the positive health benefits associated therein. 
You also need to consider what it is you want to use them for. Some of the wheat alternatives on this list are suited mainly for cooked dishes, others for baking, and others which can be eaten cold as a form of on-the-go snack. 
Final Thoughts
And there we have it, everything you need to know about wheat berries, and the 6 best substitutes available on the market. 
It's true that, with regards to the food we eat, we have never been so aware and conscious of dietary problems and restrictions, and the different alternatives that they facilitate.
And as a result, there have never been so many options for those with particular dietary requirements, ensuring that everyone can enjoy their food to the fullest. 
So if you are looking for some viable wheat berry alternatives, then be sure to give some of these a try. Something tells me you won't be disappointed!
The 6 Best Substitutes For Wheat Berries
Course: Substitutes
Want to know the best substitutes for wheat berries? Check out this handy guide for everything you need to know!
Ingredients
Farro

Barley

Quinoa

Couscous

Buckwheat

Amaranth 
Directions
Decide on what substitute you need
Pick a substitute from the list above
Read what you need to substitute with
Create the recipe and enjoy