When it comes to dips that you can make for yourself, there might not be one that quite has the same prestige as a good hot crab dip.
Sure, you may have your favorite dips, but there's no denying that there's something special about a good fresh crab dip. Perhaps it's the fishy flavors, maybe it is the flash of heat in your mouth as you eat a dollop of it. Who's to say?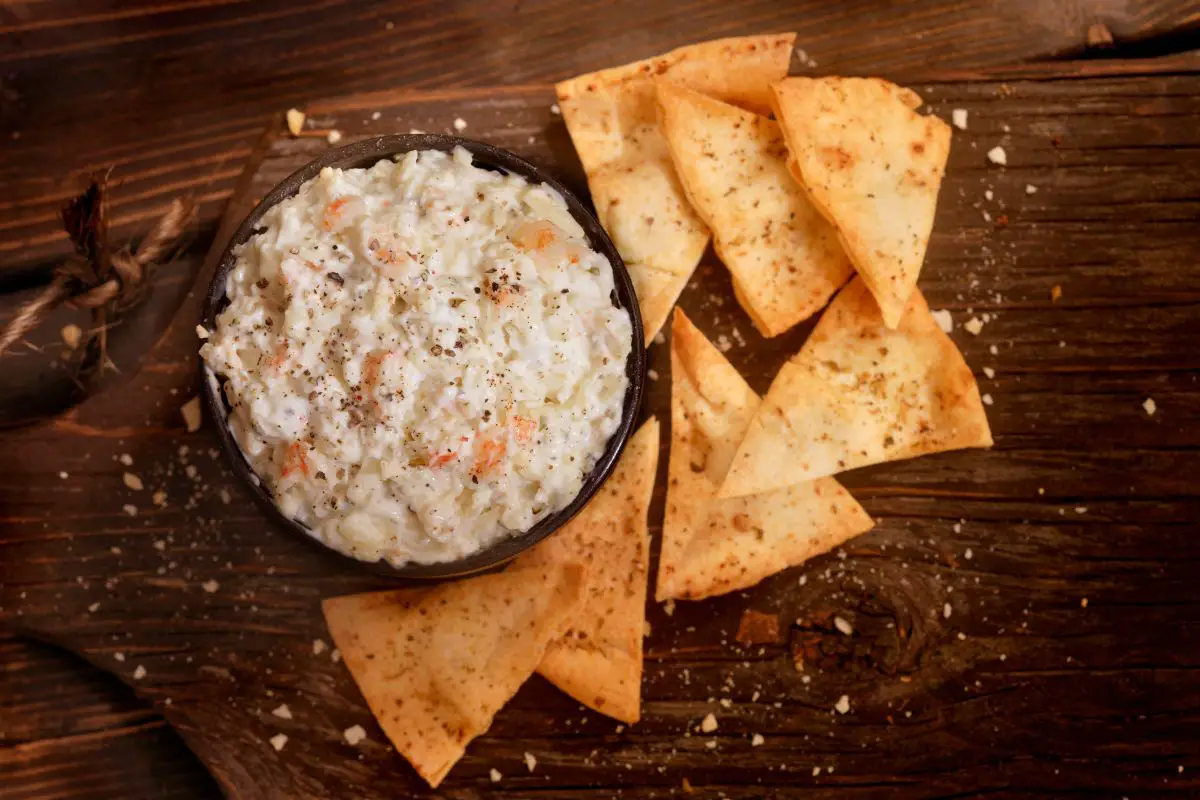 However as good as crab dip is, it's not all that good on its own. After all, as tempting as it might be, you can't just eat a dip by itself (especially when they are as hot and spicy as this one)!
So, to help you enjoy your freshly made hot crab dip to the fullest, we have created this list of the best side dishes that you can serve with this amazing little dip.
Hot Crab Dip Flavor Profile
Before we start looking into what the best sides are, it might be best just to understand what you're looking for in a good hot crab dip, so that you can pair the right foods with it.
So, generally speaking, hot crab dip is exactly what it sounds like: crab meat or imitation crab meat that has been blended and mixed with cream cheese and mayonnaise, creating a fishy, cheesy dip.
The dip is then given a ton of extra spices for extra heat and flavor, making for an interesting, though still tasty dish.
Generally speaking, the texture of a hot crab dip should be smooth, but quite thick at the same time. If you find that your crab dip is a little too runny, you probably haven't added enough cream cheese to the mix.
However, you can also get lumpier dips with larger pieces of crab meat, as well as less spicy dips that have more mayo or cream cheese.
So, unless you're a gluten for punishment, you'll generally want to be looking for side dishes that aren't particularly spicy or hot in their own right and can hold a decent amount of dip on them when you use them to scoop your food up.
(Of course, don't let that stop you on our account. If you love your dips and sides to be extra spicy, go for it and double up!)
Why You Need A Side
Well, as we said in the opening, hot crab dip might taste great on its own, but at the end of the day, it is still just a dip. It is made to be eaten with other foods.
Plus, hot crab dip is one of those foods that is quite hot on its own, especially if you have a palette that is more used to milder flavors for the most part.
(We all have that one friend that loves spicy food but doesn't exactly have the constitution to handle it. Happens to the best of use.)
1. Fresh Baked Bread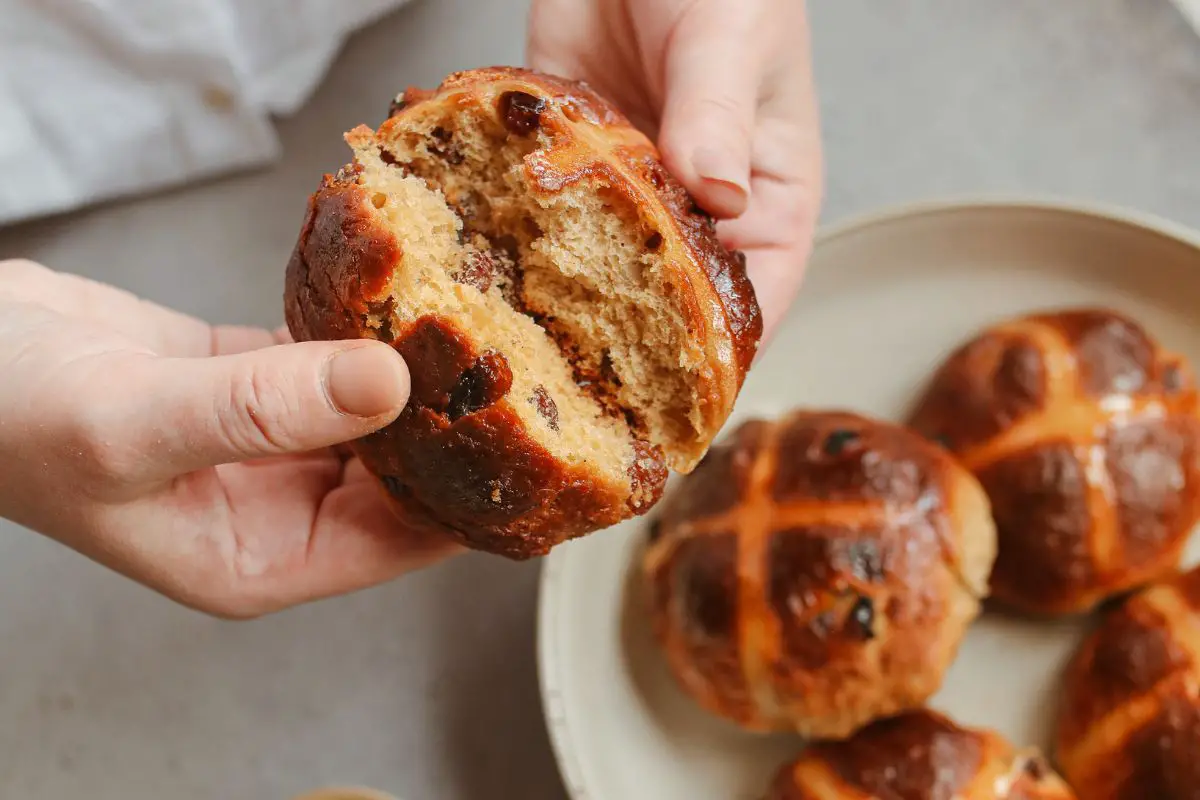 We're starting this list with a classic dipping food that everyone will have tried before.
Of course, everyone knows that bread is a great dip and way to hold food (unless you've never eaten a boiled egg or sandwich before), but the real trick for making it into a truly great side dish is to get that loaf of bread as fresh as possible, whether you buy it from a bakery, or if you make it yourself.
Now, there are an obscene number of different kinds of loaves that you can buy or make out there, certainly too many to cover in this guide without taking too much space, so here is a rundown of some of our favorite types of bread to use for hot crab dip:
Challah bread is a nice buttery type of bread that helps balance against the hot dip, as well as benign and very spongy (great for absorbing dip!).
Sourdough is quite a dense loaf that may have an interesting flavor combination with hot crab dip (a combination of slightly sour and spicy). However, that dense loaf also makes for an excellent scooping item for your dip!
Many Italian loaves of bread are great for dipping, with their mild flavor, and soft centers making for great food, whether you're dipping or just eating it straight.
Try serving this dip with a variety of different pieces of bread, and see which combinations you prefer!
2. Pita Bread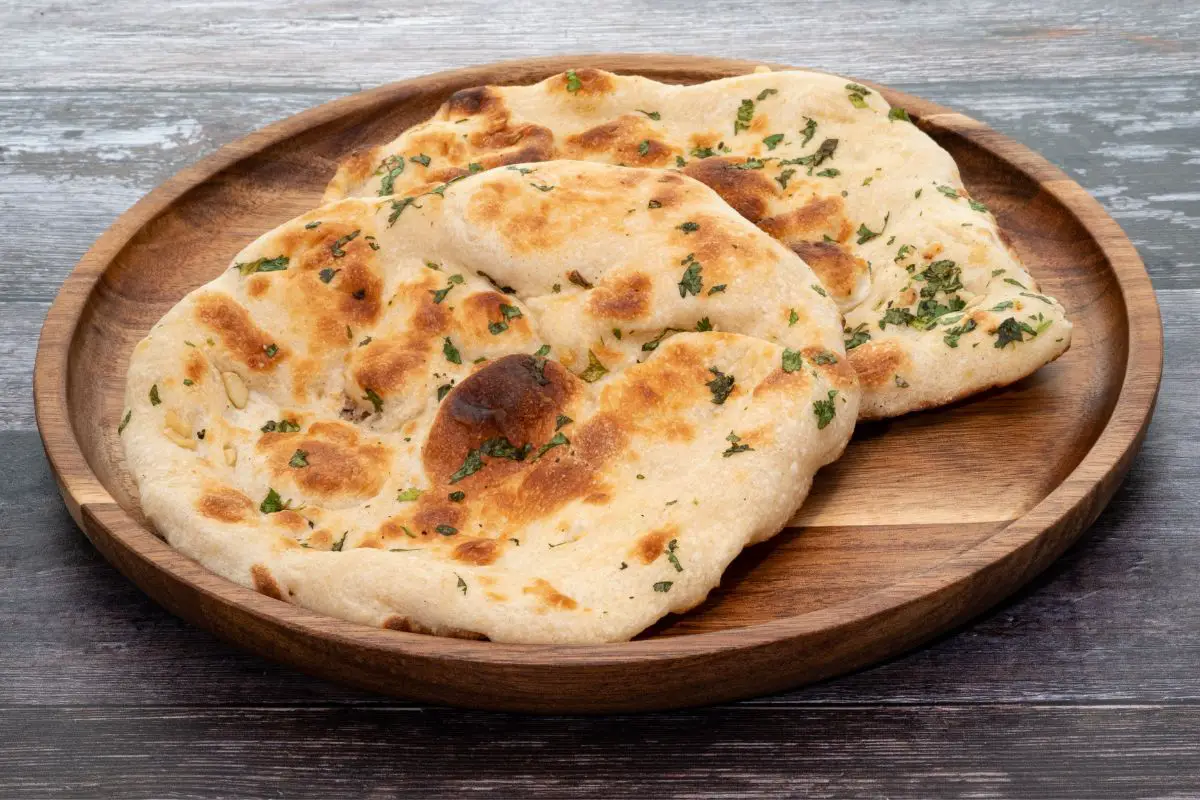 Moving from one type of bread to another, we have a type of bread that has been a popular dipping tool for hundreds, if not thousands of years!
Pita bread might just be one of the oldest types of bread out there, with it being thousands of years old, at least!
That means that it's found a way into a massive variety of different cuisines, from the Mediterranean to North Africa, to the Middle East, and with a massive range of foods too.
So, you'd better believe that it's also going to be a great food to eat hot crab dip with!
Pita bread has a very different texture to many other loaves that we are used to, with a smooth, soft outside, and a slightly coarse, but still soft inside.
However, the mild flavor of pita bread makes it perfect in terms of flavor combination. Plus, pita bread tears very easily, making it super-easy to go back to dipping for seconds.
3. Celery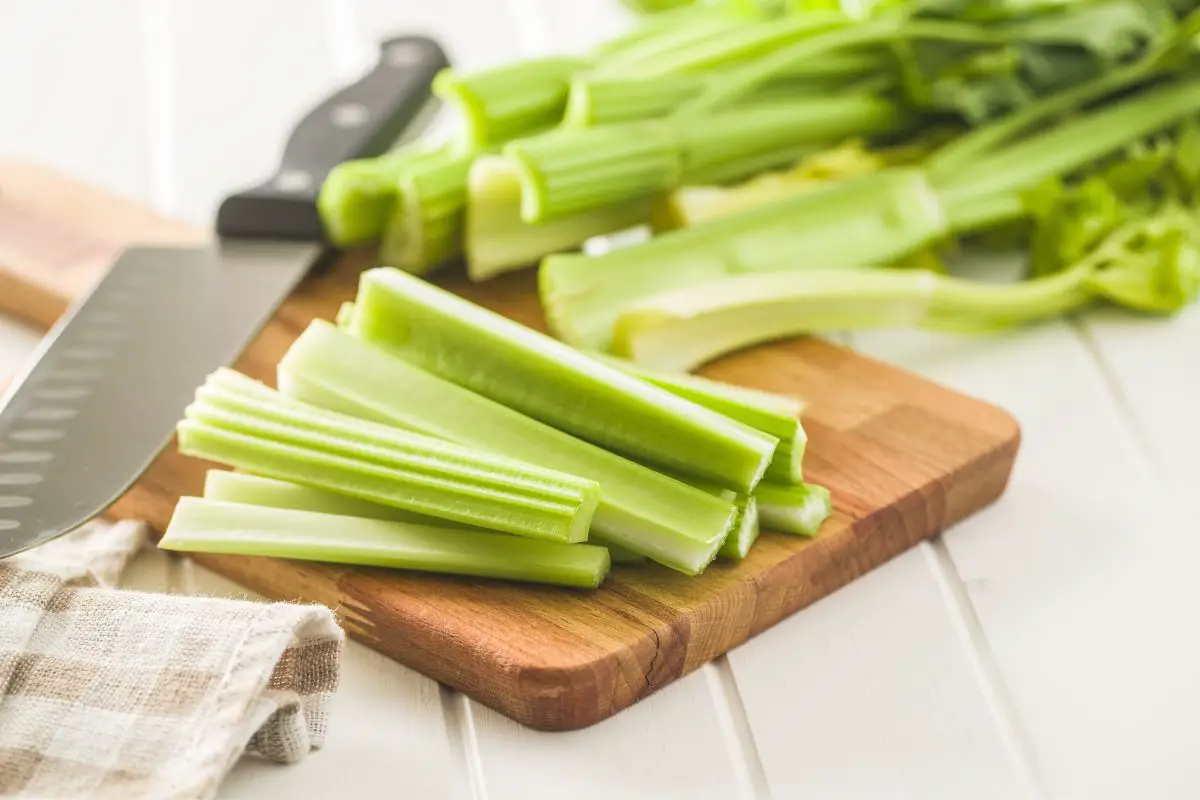 Moving away from the bread items for a second (don't worry, we'll be back), we have a much healthier alternative if you're looking for good dipping food.
Celery might not be the most popular vegetable in many salads, on account of it having a somewhat bitter taste to it. But that long, concave shape, makes it the perfect item to scoop up tons of dips with, including hot crab dip as well.
Plus, the heat and creaminess of the dip help offset the bitterness of the celery stick. Plus, that combo of smooth dip and crunchy celery is a very popular one.
This dip is a great way to eat more of this vegetable, which is naturally high in water and plenty of vitamins, all vital nutrients for your body.
If you want to change how you serve this dip, try dicing up some celery and mixing it into your dip. It's an interesting combination of texture and flavor!
4. Toasted Bread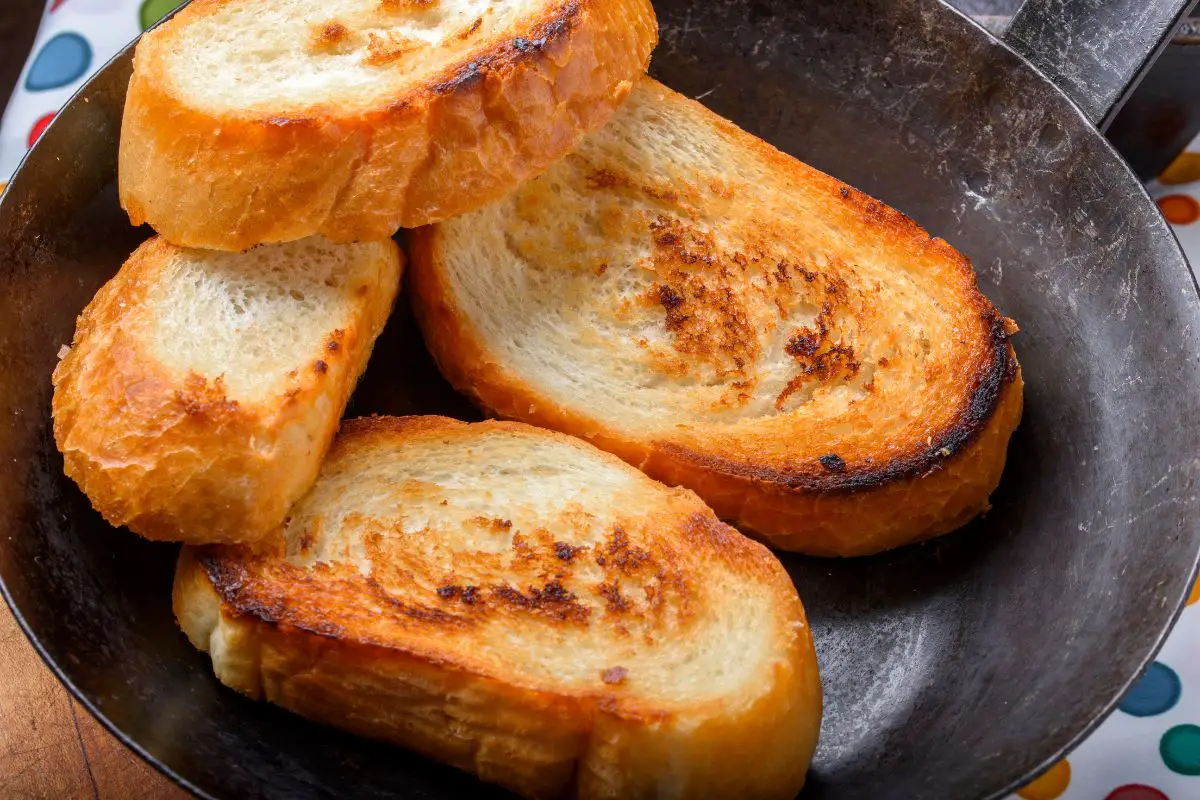 Told you we'd be back on the bread items soon enough!
We're counting toasted bread as a separate category, thanks in part to the world of difference that toasting has on a good slice of bread.
That spongy, soft slice suddenly turns into a crunchy, and often stronger-tasting food, giving it a completely different experience to smell, taste, and feel.
The dip adds to that profile, while also making chewing that tougher bread a little easier, thanks to its creamy texture.
5. Chips
If there's one food that everyone considers perfect for dipping, it is a good chip.
Their toasted, flat edge makes them the perfect food item to scoop up tons of 
Plus, chips come in a whole range of flavors, meaning that there is a chip-and-dip combo for pretty much any situation!
There are a few different types that you can use for dipping into your hot crab mix.
Potato Chips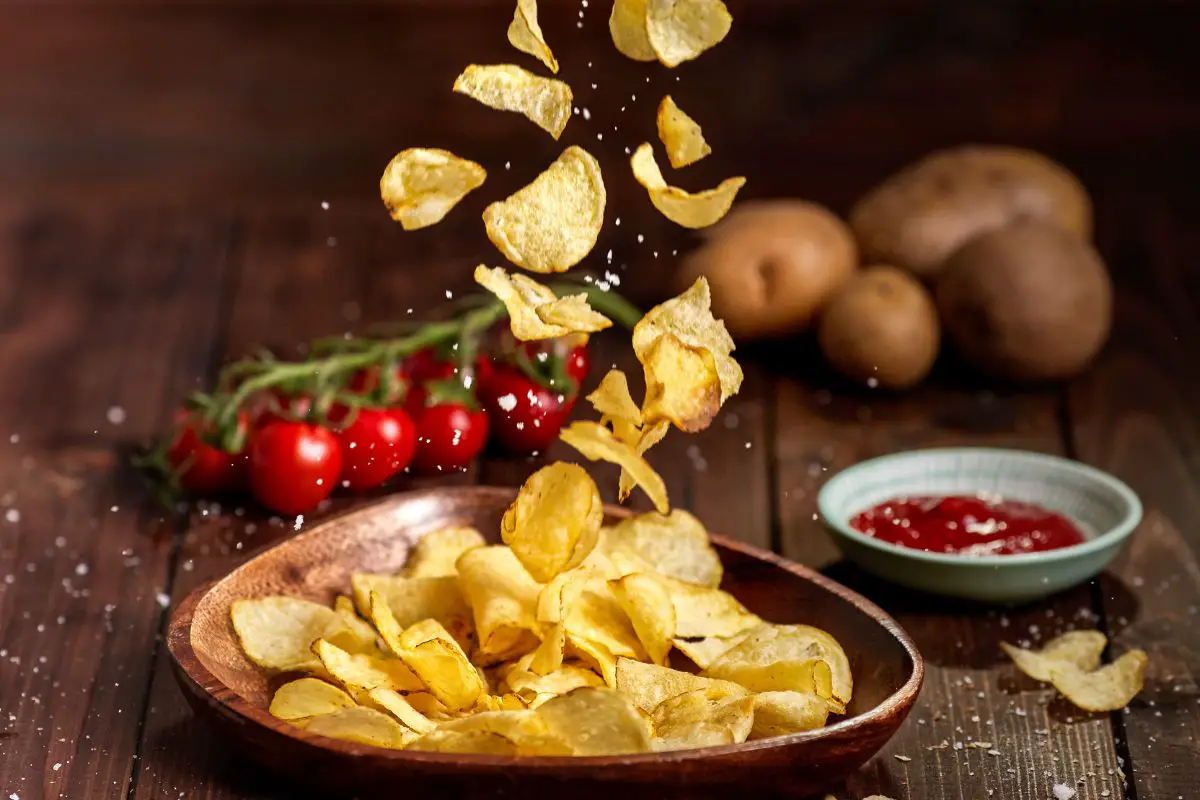 These chips tend to have a somewhat more starchy flavor, on account of their original ingredient.
This is the type of chip that will give you from standard ready-salted, to prawn cocktails, to BBQ, and plenty of others.
Nacho Chips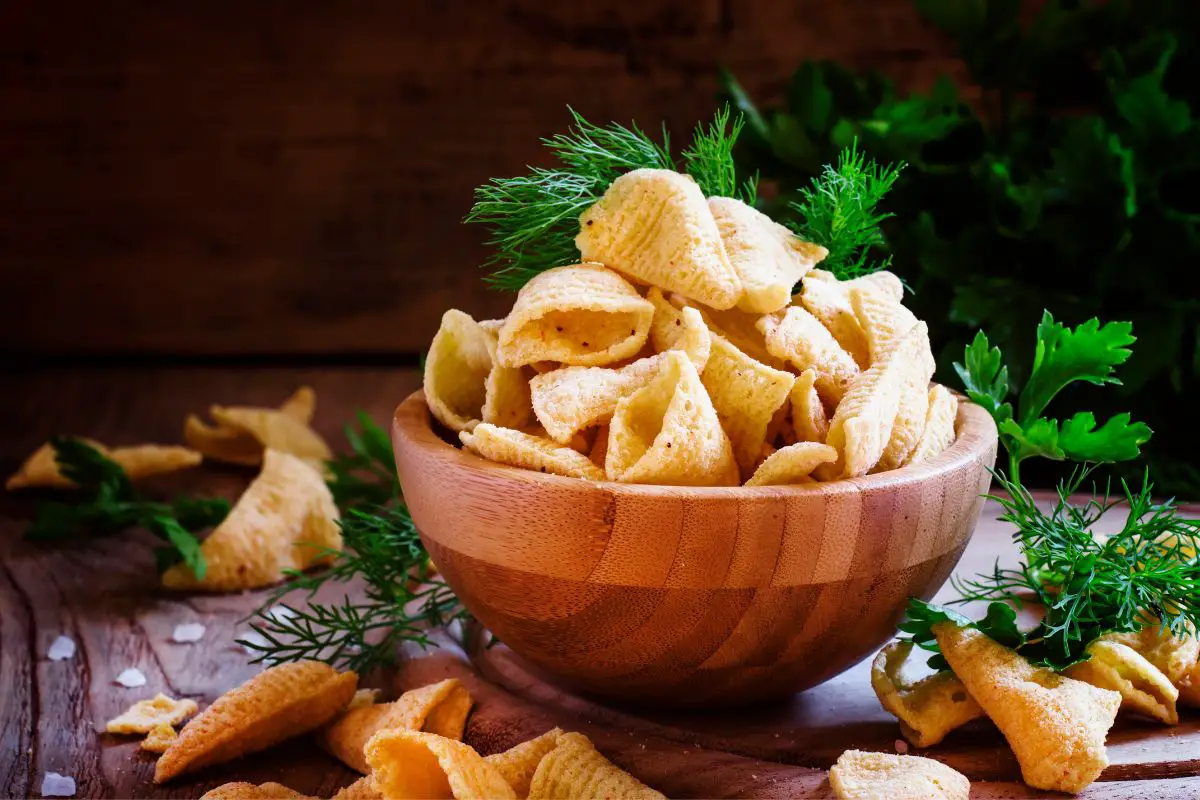 You can find nacho chips that are either corn or flour based.
Corn nachos tend to be sturdier, and can handle a lot of dip on them.
Flour-based nachos tend to be noticeably softer, as well as have a slightly milder flavor that pairs nicely with a hotter crab dip.'Flour-based nachos tend to be noticeably softer, as well as have a slightly milder flavor that pairs nicely with a hotter crab dip.
6. Ritz Crackers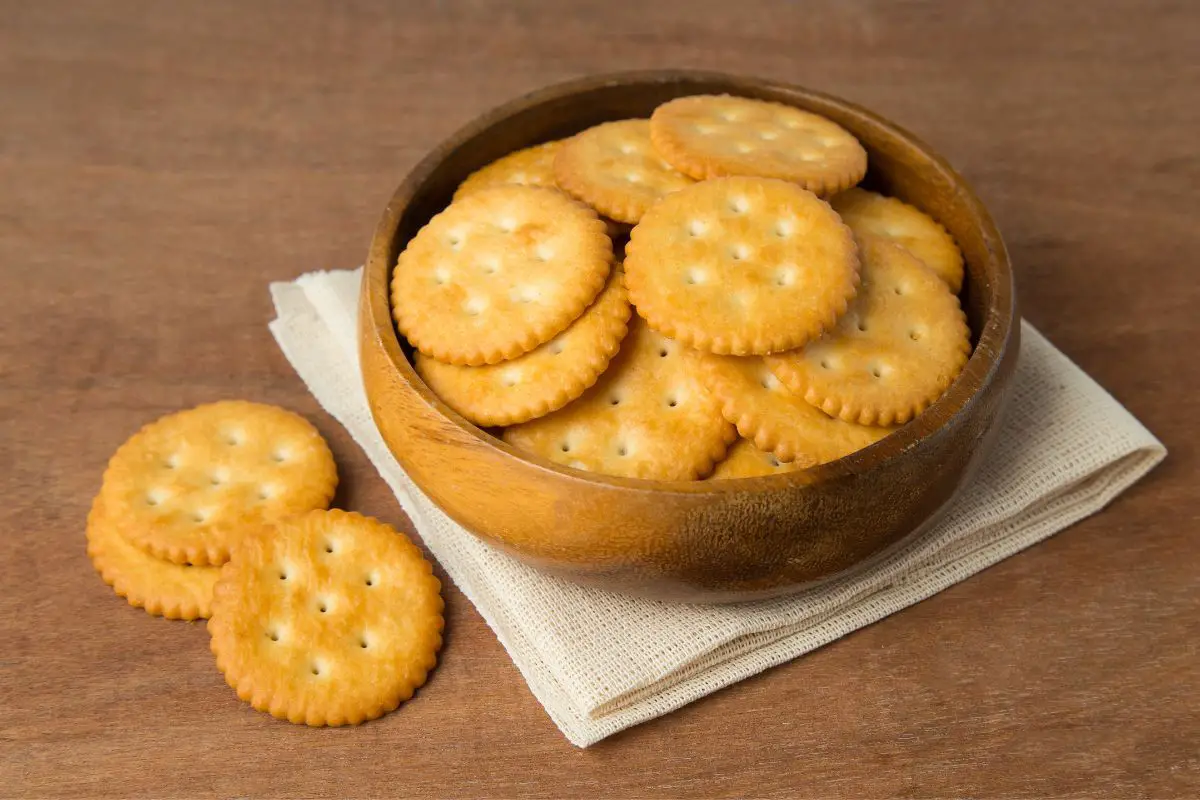 Crackers in general are a great side to pretty much any kind of dip.
However, when thinking about which dip is best for a hot crab dip, we had to go with the good old-fashioned Ritz cracker.
That lightly salted cracker has the perfect flavor to balance against the mild, yet still, somehow spicy flavor of the dip, accentuating that fishy flavor in a way that some of the other foods on this list just can't.
7. Fries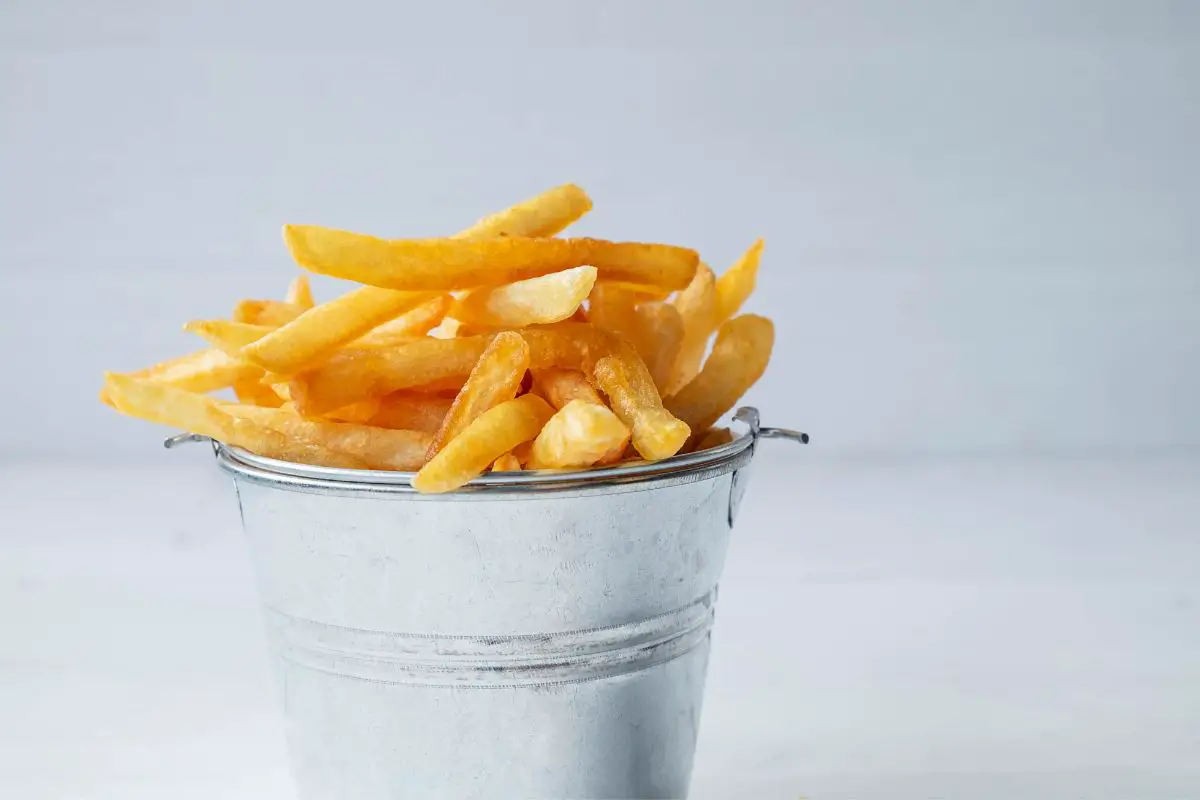 Is there a greater or more iconic side dish than a humble batch of fries? We certainly haven't found one, if there is one!
You can either go with the standard french fries or perhaps try out some sweet potato fries for a sweeter taste sensation!
Final Thoughts
So, which of these will you try first?
7 Best Side Dishes For Serving With Hot Crab Dip
Course: Sides
Hot crab dips needs an equally good side dish to eat it with. Fortnaltey, this guide that we have compiled is packed to the brim with great ideas!
Ingredients
Fresh Baked Bread

Pita Bread

Celery

Toasted Bread

Chips

Ritz Crackers

Fries
Directions
Pick a recipe from above
Click the recipe name and visit the website
Collect the ingredients and the food
Enjoy- don't forget to leave a review