Egusi is a delicious dish that is predominantly served in West African countries. While many people outside of Africa are not yet familiar with this food, we hope that changes very soon, because it is delicious.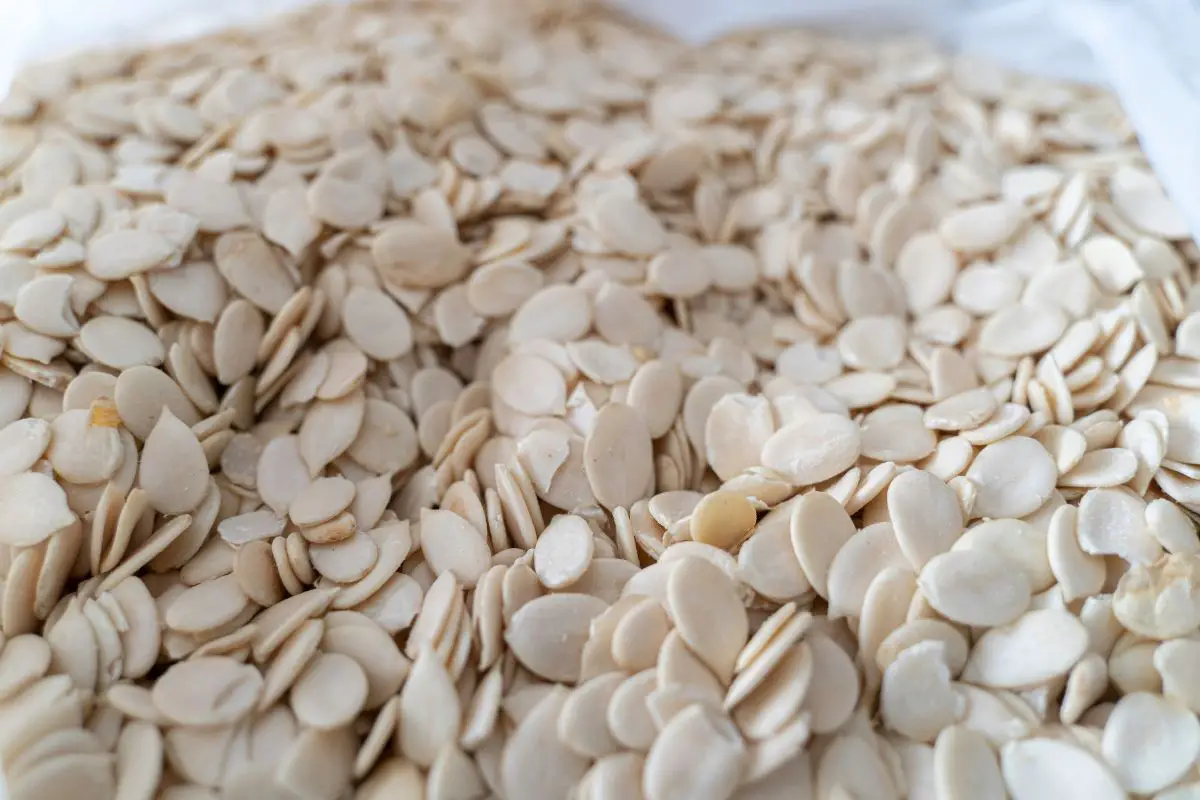 If you want to find out about egusi, including what it is, what it tastes like, and a whole host of other information, keep reading!
We are going to cover everything you need to know about it right here. We will even add in a recipe or two for you to follow so that you can enjoy this meal yourself!
What Exactly Is Egusi?
Egusi has many different names, depending on where it is being served and prepared. Other names include ones such as ikon, egwusi, ohue, and agushi.
The term itself is the name given to the seeds that make it a large portion of the dish. These seeds are made up of different cucurbitaceous plants, like squash, melon, and other gourds. 
This food is packed full of great nutrients, as well as flavors that you will only wish you got to try sooner. Even if the appearance might not initially be appealing, what's new?
Many foods don't look great, but are good enough to blow your mind, and this is certainly the case with egusi. 
The seeds from the various cucurbitaceous plants get harvested, and are left out to dry on the ground. Once they are dry, they can be used in lots of delicious meals.
These seeds are usually accompanied by a type of soup or similar meal that you can easily scoop up. 
It is common for these foods to be rich in various greens and a type of tofu called awara. However, ingredients such as offal, beef, poultry, and even seafood are typically used to give the meal some extra flavor and body.
Overall flavors can vary greatly depending on what meat is used, and which seasoning is used in the process.  
How Is Egusi Used In Cooking?
In cooking, egusi is typically made to be a type of soup or stew. Some people may refer to the seeds themselves as egusi, while others refer to the whole meal of the seeds and the stew as egusi. 
Either way, soups and stews are popular uses, and will always create delicious dinners.
What Does Egusi Taste Like?
The dried seeds on their own have a wonderfully nutty and rich flavor. If you have ever eaten pumpkin seeds, you may notice some similarities. However, pumpkin seeds are blander, so don't put too much stock into that comparison!
The seeds usually have a slightly bitter taste to them, but it is not overpowering. This somewhat mild flavor makes it a great ingredient for things like soups and stews.
It allows the flavor of the meats and seasoning to take the foreground, while still being balanced by the surrounding flavors. 
Like most seeds, egusi has plenty of nutritional benefits. They are great sources of magnesium, potassium, copper, manganese, sodium, zinc, and much more.
The dishes and soups as a whole are typically high in protein and fat, making them great for particular diets.
However, if you choose to recreate these dishes at home, you will have complete freedom to alter them however you like to suit your personal preferences and needs. 
Where Can You Get Egusi?
The best place to get egusi would be an African store or supermarket, if you have one nearby. Depending on where you live, it could be very easy or very difficult to get this ingredient, but do not give up!
If there is no supermarket that carries this product, you can always check online. However if you do this, you should try to ensure that you are purchasing through a trusted site. Not only that, but you should try and get whole egusi seeds, and grind them yourself.
This will ensure that the seeds are good quality, which you always want! 
We know that grinding your own egusi seeds might sound like a lot of work, but it doesn't have to be. You can easily use something like a food processor to get the perfect results.
Alternatively, you could manually grind them using a pestle and mortar, or something similar.  
How To Cook Egusi
In order to cook egusi, the seeds are usually ground up before being frying or sautéing them in oil. To make the whole dish, you should first cook your chosen meat by boiling it, then grinding and cooking the seeds, and putting everything together.
It is a super easy dish to make, and it always tastes incredible! We will be adding some recipes for you to try out below, because this is one that you should not miss out on.
Egusi Recipes You Need To Try Out
How long it takes: 1 hour
Calories per serving: 382 kcal
Ingredients needed:
Meat of choice such as smoked turkey or fish (1 lb)
Ground egusi (1 cup)
Onion (1, medium, chopped)
Tomatoes (3, medium, chopped
Garlic (3 cloves, minced)
Canola oil (¼ a cup)
Palm oil (¼ a cup)
Smoked paprika (1 teaspoon)
Pepper (1 teaspoon)
Salt (1 teaspoon)
Ground crayfish (⅓ a cup)
Spinach (1 cup)
How long it takes: 2 hours and 45 minutes
Calories per serving: unknown
Ingredients needed:
Beef chuck roast (1 lb, diced)
Ground egusi seeds (2 cups)
Scotch bonnet pepper (½, chopped)
Red onion (2, medium-sized, one thinly sliced, one roughly chopped)
Spinach (3 ½ oz, finely chopped)
Dandelion greens (1 tablespoon)
Fresh pumpkin leaves or kale (3 ½ oz, finely chopped)
Ground crayfish (2 tablespoons)
Nigerian red dry pepper (½ a teaspoon)
Salt to taste
How long it takes: 1 hour
Calories per serving: unknown
Ingredients needed:
Small onions (4 cups, diced)
Minced garlic (2 tablespoons)
Whole tomatoes, (2, chopped)
Minced ginger (2 tablespoons)
Minced Scotch bonnet pepper (1 teaspoon)
Red palm oil (1 cup)
Ground egusi seeds (2 cups)
Crayfish powder (1 teaspoon)
3 Maggi cubes
Dried iru powder (¼ teaspoon)
2 quarts Chicken stock (2 quarts)
Goat shoulder, (1 lb, cubed)
Kosher salt to taste
Canola oil (2 tablespoons)
Pumpkin leaf or spinach, (2 cups, strained dry)
Final Thoughts
Egusi goes by many names, but it is always delicious. Made from the seeds of different cucurbitaceous plants like squash and various gourds, the seeds are dried out, ground up, and cooked to make delightful soups.  
These dishes are very popular in Western Africa, and are packed full of both flavor and nutrients. A variety of ingredients are used in the meals, including crayfish, beef, chicken, goat, and much more.
Depending on where the dish is being served, flavors and preparation may differ. 
If you ever get the chance to try egusi, we would absolutely recommend it. While the seeds themselves have a mild, bitter flavor, when it is paired with everything else, it is a real delight. 
Egusi: What Does It Taste Like, And Does It Taste Good?
Course: Taste Like
Directions
Pick a recipe from above
Click the recipe name and visit the website
Collect the ingredients and the food
Enjoy- don't forget to leave a review