It's common to think that there aren't any good substitutes for cupcake liners, but you couldn't be more wrong!
Cupcake liners are a fantastic way to decorate your baked items, but there are lots of easy substitutes out there that can serve the same purpose.
In this article, we have compiled a list of the top 6 alternatives to cupcake liners that you can use today! With any of these items, your baking will be just as successful as it would be using cupcake liners!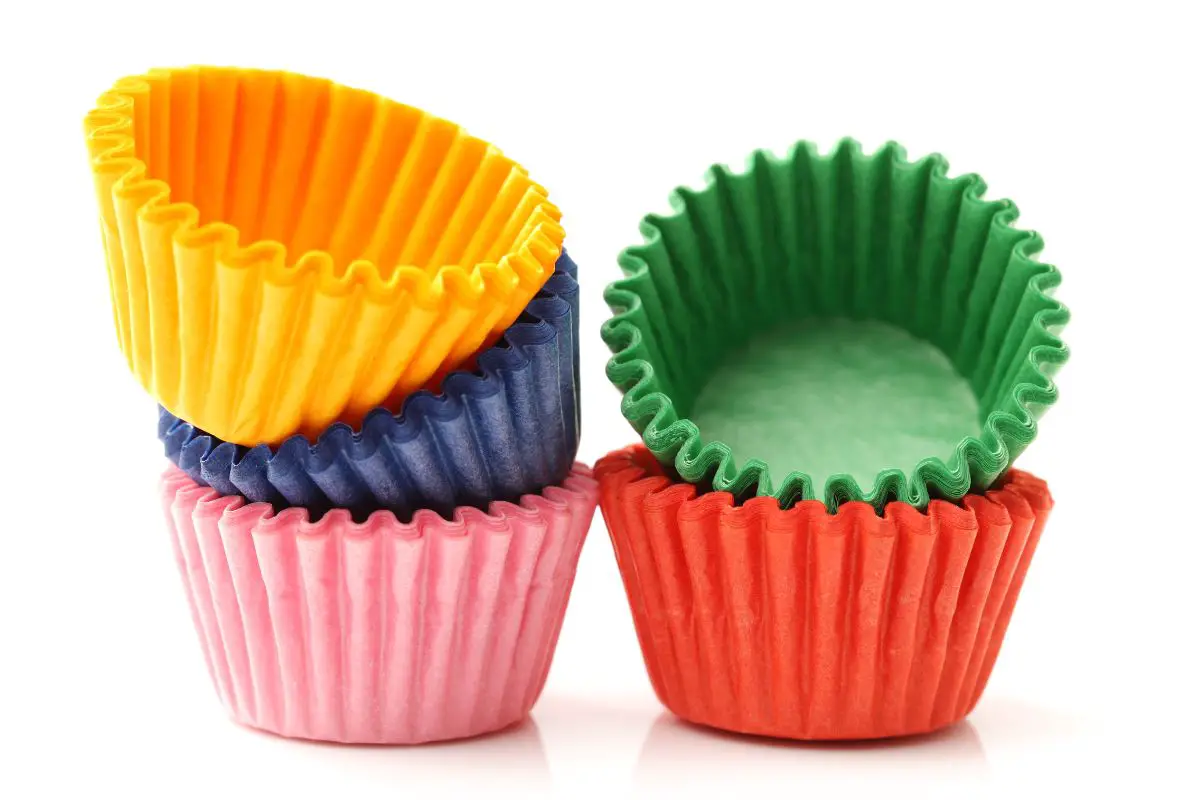 What Is A Cupcake Liner?
A cupcake liner is a piece of wax paper or parchment that is used to hold your batter and decorate your cakes and baked goods.
They are used as a base for muffins and other savory and sweet foods!
Often, cupcake liners are colored and they have patterns on them to add some decoration to your baking. They come in many different shapes, sizes, and varieties, ranging from plain pastel colors to polka dot designs.
Top 6 Substitutes For Cupcake Liners
If you're doing some baking and realize that you are out of cupcake liners, there's no need to worry!
There are lots of fantastic things that you can substitute cupcake liners for. Let's take a look at the top 6 substitutes for cupcake liners!
1. Aluminum Foil
Aluminum foil is something that most of us have in our households. It is known for its multitude of different uses.
Foil is lightweight and durable and it can be used to protect against heat and ensure that flavor and moisture are retained in foods.
Most commonly, aluminum is used to cover food containers during the cooking process, or when you are storing food as leftovers.
However, this is not the only use for aluminum foil. It works very well as a substitute for cupcake liners.
To make disposable aluminum cupcake liners, you should cut the foil into small squares around 4 inches in size. After you have done this, fold the piece in half and place it on the baking tray.
Fold up the edges into a cup shape, and there you have it! A replacement for cupcake liners.
After you have done this, you should fill the makeshift liner up with batter.
When they have been cooked, cupcakes cooked in this way will have crispy edges. Some people prefer to cook cupcakes in this way due to the fantastic texture it provides!
2. Wax Paper
Wax paper is a great substitute for cupcake liners. It is something that most people would have in their kitchen, so you are likely to be able to use it where necessary.
Wax paper is a non-stick paper that will stop things from sticking to surfaces. It has many different uses, including keeping food fresh.
To use wax paper as a substitute for cupcake liners you should place the paper on a baking tray, and then place the cupcake batter on top.
Once you have done this, this can be placed in the oven.
Using the wax paper in this way will help the cupcakes to retain their shape throughout the baking process, as well as stop them from sticking to the tray.
3. Parchment Paper
Parchment paper is another great alternative to cupcake liners. It is a very efficient way to prepare your food.
Parchment paper is non-stick, so it means that you don't have to grease the tray before you start baking.
Parchment paper is a great option because it will ensure that the food's flavor is protected against heated pans.
Unlike aluminum foil, parchment paper is not single-use. It can be reused lots of times as long as it isn't damaged by coming into contact with heat.
4. Silicone Baking Cups
Silicone baking cups are a great alternative to cupcake liners. They are reusable as they are made from silicone.
This silicone is food-grade, and it is safe to put in the dishwasher, making it very easy to keep and then clean to be reused.
Silicone baking cups are versatile as they come in bright colors. While they are very practical, they can be used for decorative purposes, too.
These silicone cups are also great because they are non-stick. You don't need to grease them as the cupcakes will just pop out when they are baked!
These cups are great because they work in the same way as cupcake liners. You will simply need to place them on trays and bake them as you usually would.
5. Greased Muffin Tins
Greased muffin tins are a very popular accessory for baking.
They are non-stick, and the waxed coating that you will find on the tins will mean that you will be able to get your cupcakes out of them easily.
Using greased muffin tins will also encourage your baked goods to have a crispy top. This is because the tins conduct the heat a lot.
If you are looking for a great way to make your cupcakes without the need to use cupcake liners, then purchasing some greased muffin tins is worth your while!
To use these muffin trays, you should add some butter or oil to the inside of the tray.
Then, add the butter to the tray and place it in the oven to bake. Once it is cooked, you can ease the cupcake out of the tin very easily.
You should make sure to clean these trays when you have finished with them by wiping them with soap and water.
6. Greased Tin
You may be baking your product in a tin, and, if so, you can always opt for the grease-the-tin option.
Simply brush some oil or melted butter onto the tin to ensure that the batter doesn't stick. If you do this correctly, you will easily be able to remove the cupcakes from the tin.
If you don't have any cupcake liners, this is a perfectly viable alternative. You will end up with some perfectly formed cupcakes.
Benefits Of Cupcake Liners
Cupcake liners have many different benefits when they are used in baking. These include:
Maintain Their Shape
Cupcake liners will help to maintain the shape of your cupcakes.
If you want to make a set of cupcakes that are consistent in shape and size, you will need to use cupcake liners. If you do this, the cupcakes will all be the same shape.
Prevent Mess
Cupcake liners prevent a mess in lots of ways. Often, cleaning up after you have spent time baking is a tiresome task as it can be very messy. Cupcake liners are perfect for you in this case as they prevent mess.
Using these liners will certainly keep the mess to a minimum!
Aesthetically Pleasing
Cupcake liners are very aesthetically pleasing. You can choose the style and aesthetics of these cupcake liners to match the style that you are going for.
For instance, you can match the color of the cupcake liners with the frosting on your cupcakes.
Retain Moisture
Cupcake liners are also great because they will help to keep the baked goods in the cupcake liners moist.
Cupcake liners do not absorb moisture, instead keeping the moisture in. This will prevent them from becoming crumbly and dry.
Affordable
Cupcake liners are very affordable, meaning you won't have to spend too much extra money on baking accessories.
Final Thoughts
So, there you have it! There are several different substitutes for cupcake liners that can be used very easily.
You are likely to have lots of them in your cupboards for you to easily use.
Each of the options above has many different benefits and disadvantages. You should make sure to consider which one of these options works best for you.
You may choose to use parchment paper because it is non-stick, or aluminum foil for its versatility. Whichever option you choose, we're sure you won't be disappointed!
Frequently Asked Questions
How To Use Cupcake Liners?
It is fairly easy to use cupcake liners. All you need to do is place them on your baking tray and grease them slightly. Then, you should fill them with your favorite cake batter.

Once they have cooked, you just need to peel the liner off, and you will be left with wonderful decorations!
The 6 Best Substitutes To Replace Cupcake Liners
Course: Substitutes
Ingredients
Aluminum Foil

Wax Paper

Parchment Paper

Silicone Baking Cups

Greased Muffin Tins

Greased Tin
Directions
Decide on what substitute you need
Pick a substitute from the list above
Read what you need to substitute with
Create the recipe and enjoy