Used in Asian cooking, Chinese black vinegar has many different uses. The umami – yet tangy – flavor is perfect as a dipping sauce or to add as seasoning. 
It can also be used to marinade, braise, or even stir-fry. Many people like to add this wonderful ingredient to their noodles too.
If your recipe calls for Chinese black vinegar but you do not have any available in your pantry, then you might be wondering what you can do.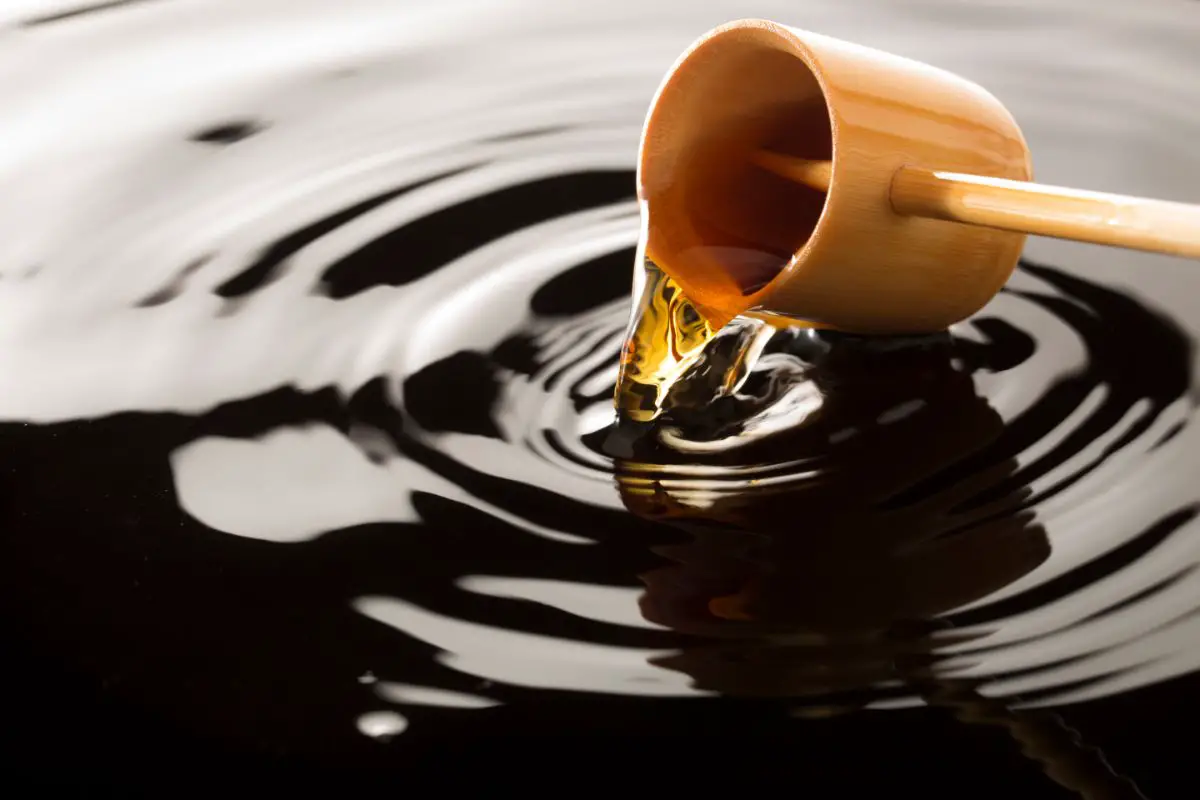 Fortunately you will find 6 best Chinese black vinegar substitutions right here.
So, have no fear, you will be able to carry on with that delicious dish! Read on to find out more about how you can use other substitutions in its place to create the same meal. 
What Actually Is Chinese Black Vinegar?
Traditionally Chinese black vinegar is made using sticky rice that has been fermented. Sometimes it is also mixed with a glutinous type of rice, or regular rice.
This is then put with other ingredients such as wheat or even sorghum. 
Originally it was produced in Zhenjiang which is a city in the province of Jiangsu within China. It became known as Chinkiang vinegar or Zhenjiang vinegar.
These days however, especially in western countries, it has become known as Chinese black vinegar.
It has become an essential ingredient within Chinese cooking too. It is often used to marinade or to season food. It can make a dish taste authentically Asian too!
However, not everyone has Chinese black vinegar at home ready to use. Also, not everyone can find this kind of ingredient at their local grocery store.
When this is the case you will need a substitute. Fortunately there are many options to try. 
6 Best Chinese Black Vinegar Substitutes
Here are 6 best Chinese black vinegar substitutes that you can try today. Hopefully you will be able to find at least one of these either at your kitchen pantry or at your local store. 
1. White Rice Vinegar
Any type of rice vinegar has to be number one on this list. The reason for this is because it is also made from fermented rice. However, not everyone has access to rice vinegar.
Even so, finding white rice vinegar at your local grocery store is much easier than finding Chinese black vinegar.
It also tends to have a lower price tag too. If you like to buy on a budget, then you might go for this option anyway!
White rice vinegar is often used within Chinese and other Asian cooking. It adds a sweetness along with some acidity.
What you will notice though is that the color of them are very different.
This means you might not use white rice vinegar as a dipping sauce, although it is possible.
To substitute white rice vinegar for the Chinese black vinegar use the 1:1 ratio method. It really is that simple and easy.
2. Balsamic Vinegar
Another acidic yet sweet vinegar is balsamic. Often used as a healthy salad dressing, it is readily available at your local store which makes it very easy to find. In fact, you might already have this in your kitchen pantry. 
Balsamic vinegar is made using the juice from grapes. It gets cooked down and then put into barrels to age. However, this might not have been the process for cheap balsamic vinegar.
If it says 'Aceto Balsamico Tradizionale' on the packaging, it means it is authentic balsamic vinegar.
Balsamic vinegar is also dark in color and has complex sweet and tangy notes. This makes it a wonderful substitute for Chinese black vinegar. Use it in the 1:1 ratio for a perfect flavor. 
3. Worcestershire Sauce And Balsamic Vinegar
If you also have Worcestershire sauce available, then you will be able to make your own umami flavored sauce that has sweetness and tanginess too.
All you need to do is add both balsamic vinegar and Worcestershire sauce together in equal amounts.
Worcestershire sauce is made from spirit vinegar, anchovies, red onions, garlic, molasses and a seasoning that is secret. It has a very similar flavor to soy sauce but without the high sodium content.
This mixture is best used as a dipping sauce or to dress a salad. You will enjoy the sweet and tangy notes that compliment each other well. 
4. Soy Sauce And Lemon Juice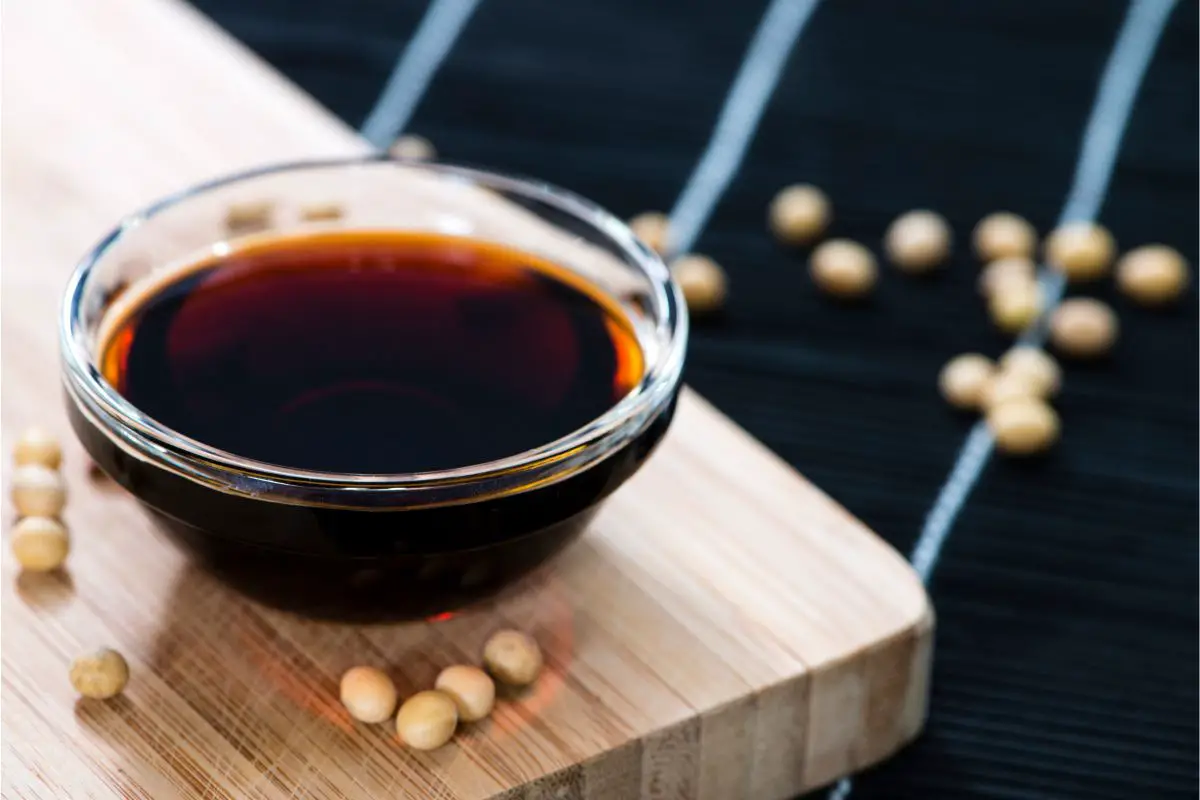 Not everyone likes the flavor of vinegar, so this option could also be a good idea for those who cannot stomach the vinegar taste.
However, you may want to try and get your proportions correct in order to make this worthy of a Chinese black vinegar replacement.
Fortunately, it really is not difficult to make. All you will need to do is use two teaspoons of lemon juice mixed with one teaspoon of soy sauce.
This will create a tablespoon worth of Chinese black vinegar. 
Using soy sauce on its own is not a good substitute for Chinese black vinegar. The reason being is that it has absolutely no acidic properties.
However, lemon juice does – plus it adds sweetness too. It also gives the soy sauce a slightly acidic flavor too, removing some of the saltiness of soy sauce. 
This is also a great option for a dip, rather than a marinade. However, experiment with what works for you. 
5. Red Wine Vinegar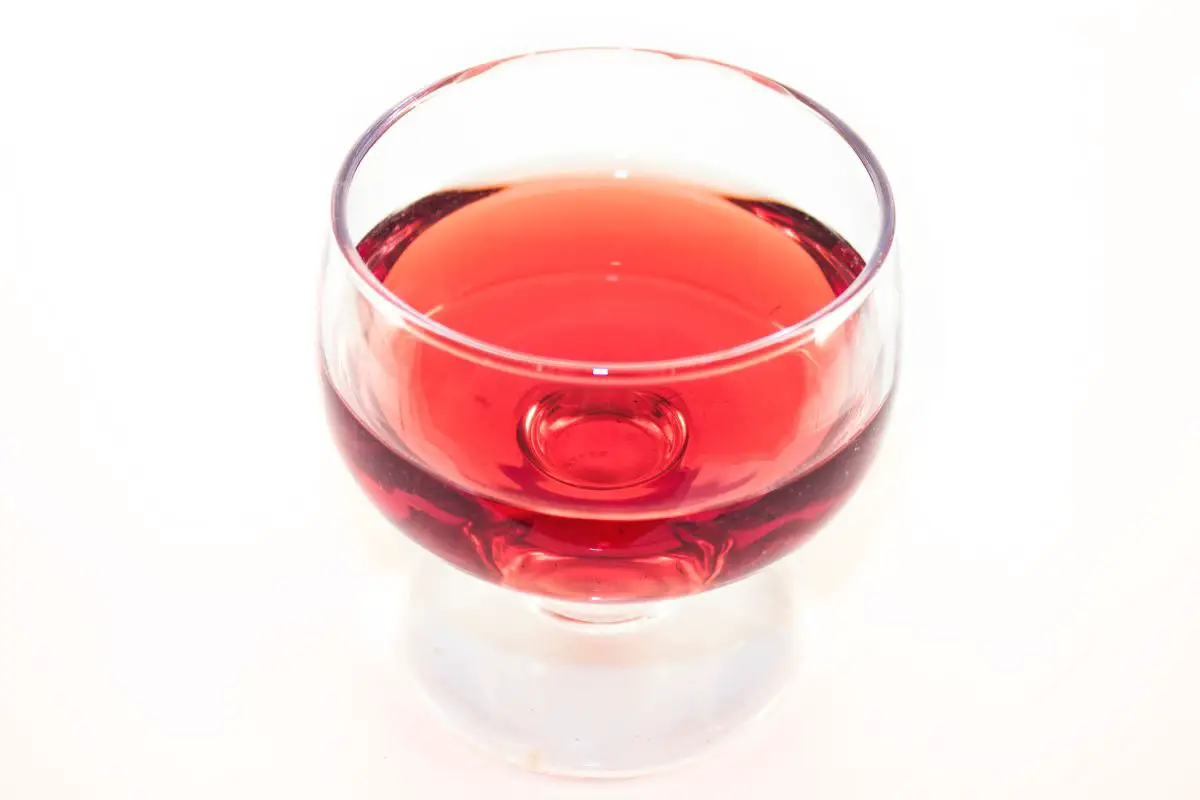 Unsurprisingly, red wine vinegar is made using red wine. It is quite premium too, especially since the red wine goes through a barrel to age.
However, how long this takes actually depends on the producer of the red wine.
While it ages it becomes acidic and turns into vinegar. Bacteria over time converts the ethanol content into acetic acid. This is the basis of all vinegars.
Unlike Chinese black vinegar, red wine vinegar tends to be quite sharp rather than sweet. However, it does add a wonderful depth and can be used as a marinade or a dressing.
You may even want to use it on veggies or meat.
Use a 1:1 ratio to substitute. 
6. Malt Vinegar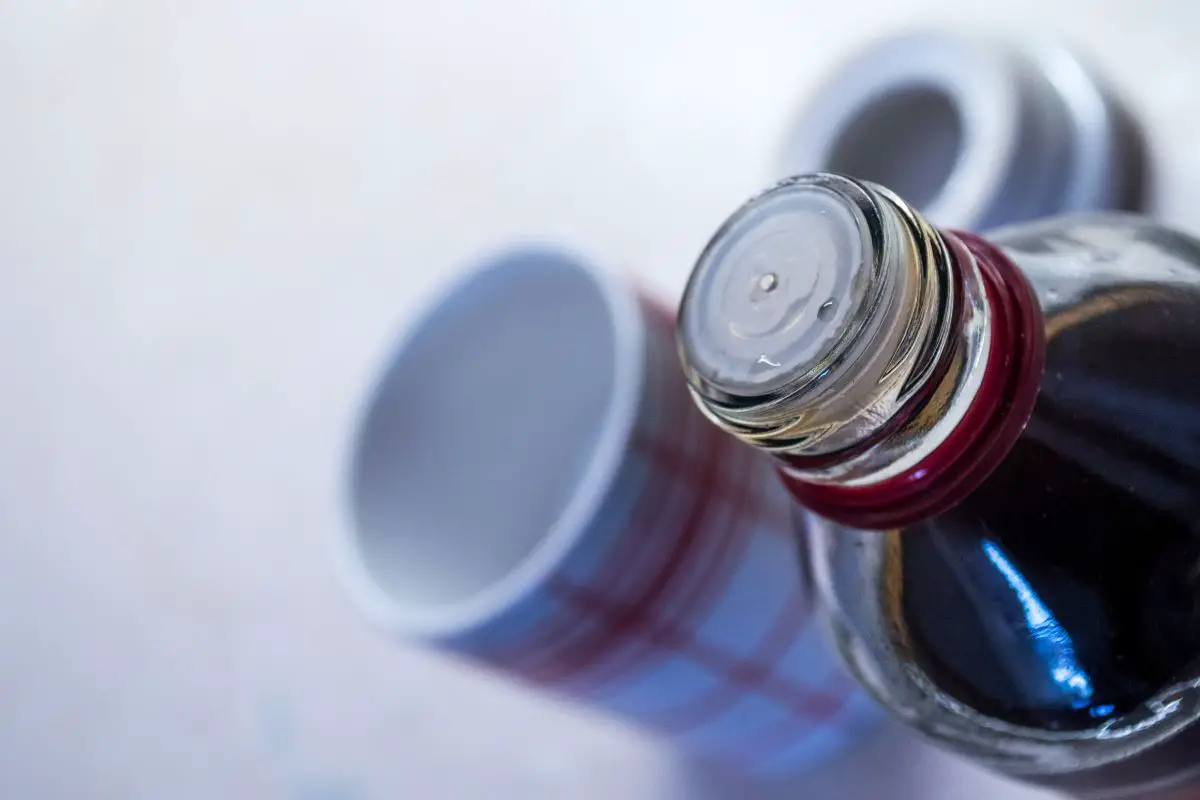 Malt vinegar is something most people have hiding away in the back of their kitchen pantry. It is often used as a seasoning and adds a lovely tangy flavor to dishes.
Despite it being a common (and popular) vinegar choice, it can also make a great substitute for Chinese black vinegar.
The reason for this is because it is a dark vinegar that has a lot of malty flavor. It is created by malting barley, and that is where it gets its distinctive flavor.
However, the overall flavor isn't as complex, yet it will add plenty of depth to your dish. 
For this reason, add a touch of sugar to the vinegar and substitute in the 1:1 ratio. 
Final Thoughts
If you do not have any Chinese black vinegar to hand, then you will need an alternative.
Luckily, there are many substitutes available to try. In fact, some of the alternatives may already be in your kitchen pantry.
Why not try using a different vinegar like white rice vinegar or balsamic vinegar? You could also go with something completely different and use lemon juice with soy sauce instead.
Hopefully you have found a Chinese black vinegar substitute that works for you and the type of dish that you are creating.
The 6 Best Chinese Black Vinegar Substitutes
Course: Substitutes
If you need an alternative to Chinese black vinegar then look no further. Here you will find 6 best Chinese black vinegar substitutes you can try today
Ingredients
White Rice Vinegar

Balsamic Vinegar

Worcestershire Sauce And Balsamic Vinegar

Soy Sauce And Lemon Juice
Directions
Decide on what substitute you need
Pick a substitute from the list above
Read what you need to substitute with
Create the recipe and enjoy