An ever-popular dish when it comes to people who want to try and stick to a healthier way of eating.
This lean, yet flavor-filled combination of this particular poultry meat and the accompanying veggies makes for a meal that is often filling, yet not too heavy on empty carbs.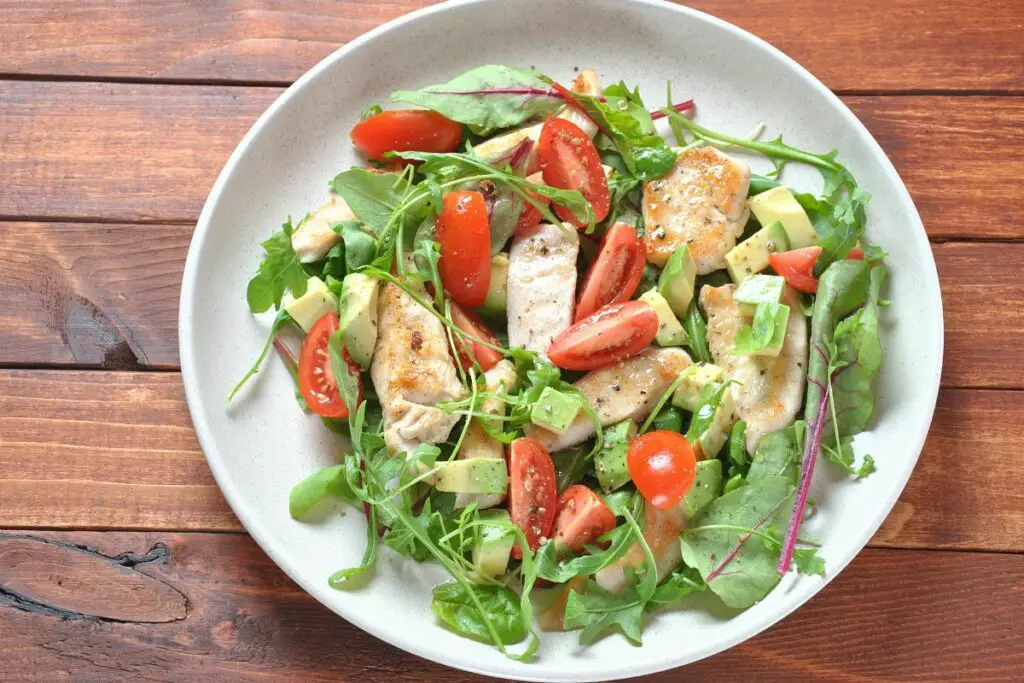 However, for some people, a chicken salad on its own is not quite filling enough. Sometimes, it needs a little something extra, whether it is served as part of the chicken salad, or served separately.
After all, if you don't have the right sauce, or you're feeling particularly hungry this evening or lunchtime, a simple old salad just might not cut it.
If that is the case, then you'll be very interested to check out these side dishes that are perfect for serving alongside this popular meal!
Flavor Profile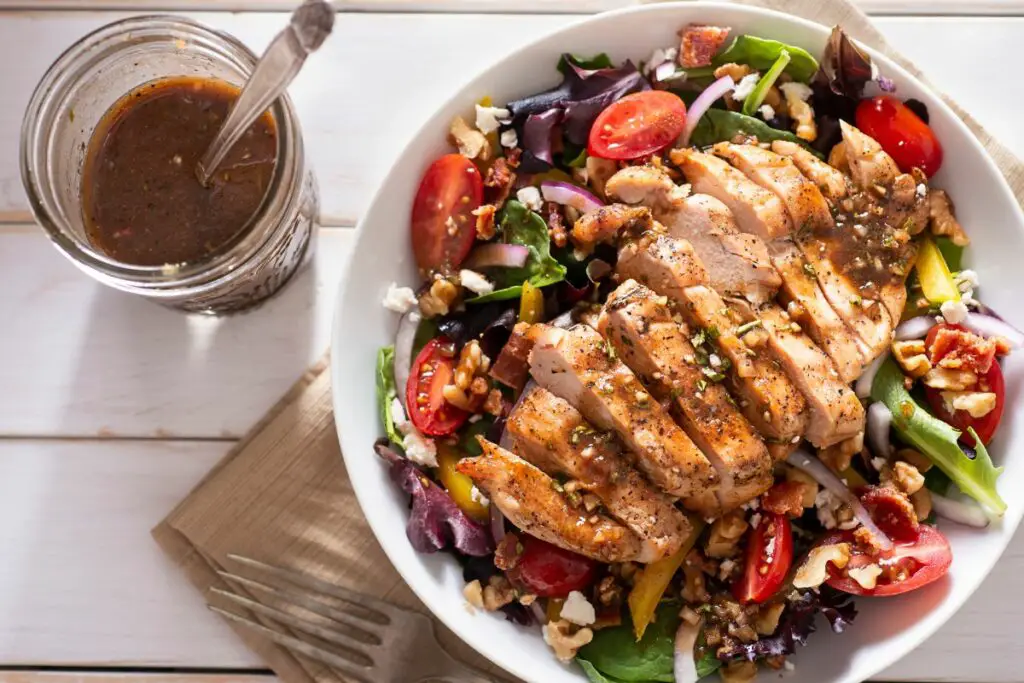 So, if you want to know what sides go great with chicken salad, it can first be helpful to understand what the most important flavors are of this dish so that your side dish can help complement or assist in the shortcoming.
However, this can be a little tricky to nail down with a chicken salad, as the ingredients that go into one can sometimes vary, in some places quite wildly.
The only qualifying traits for a good chicken salad generally include containing both a healthy heaping of chicken meat and some form of vegetables that the chicken is served alongside.
However, generally speaking, unless you are creating a sauce to serve with or mix the chicken and vegetables with, you'll often be left with some juicy succulent chicken and some leafy greens.
In terms of a flavor profile, chicken has a relatively subtle flavor when cooked, unless it is cooked with another flavor or spice to help make that flavor more pronounced.
The vegetables that are often used in chicken salads include leafy greens like lettuce and spinach, which can often have a watery, earthy flavor, or a slightly bitter taste.
All in all, the overall flavor profile is not that complicated. Which, as we'll see in the next section, is both a blessing and a curse for this type of meal.
Why Serve With A Side?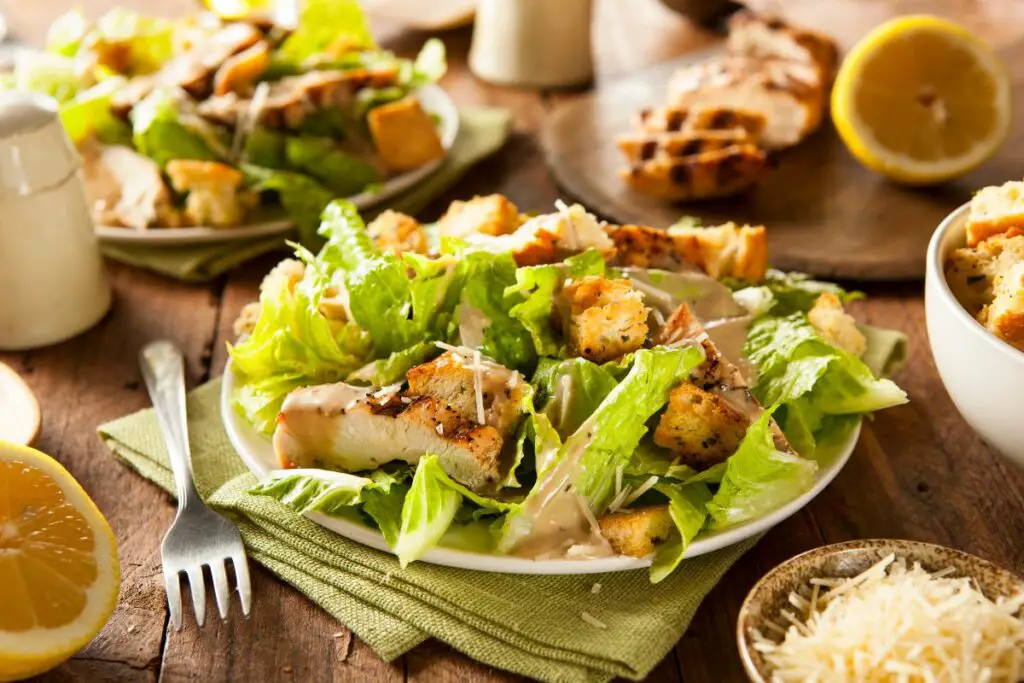 Well, as we've explained, chicken salad is a relatively healthy food option when it comes to being served as a meal.
However, this is where many people's appreciation for the dish can end, as a chicken salad will often consist of some chicken, some greens, and that's it.
If you aren't accounting for how these ingredients can taste on their own, you'll often find that a poorly made chicken salad tastes kind of boring.
Not exactly the kind of thing that you want from what is supposed to be a healthy dish that can substitute other, less healthy meals.
Add to that the fact that these flavors often won't be mixed very well in the first place, and it's not too surprising why so many people might want to try and add a side to make this dish feel a little better to include in a meal plan!
However, the simple flavors that make up a chicken salad do come with an upside. After all, if your base flavors are relatively simple, that opens up a ton of flavor combinations that can be paired with this meal.
So, let's see some of the sides that help out this simple, yet healthy meal!
1. Green Salad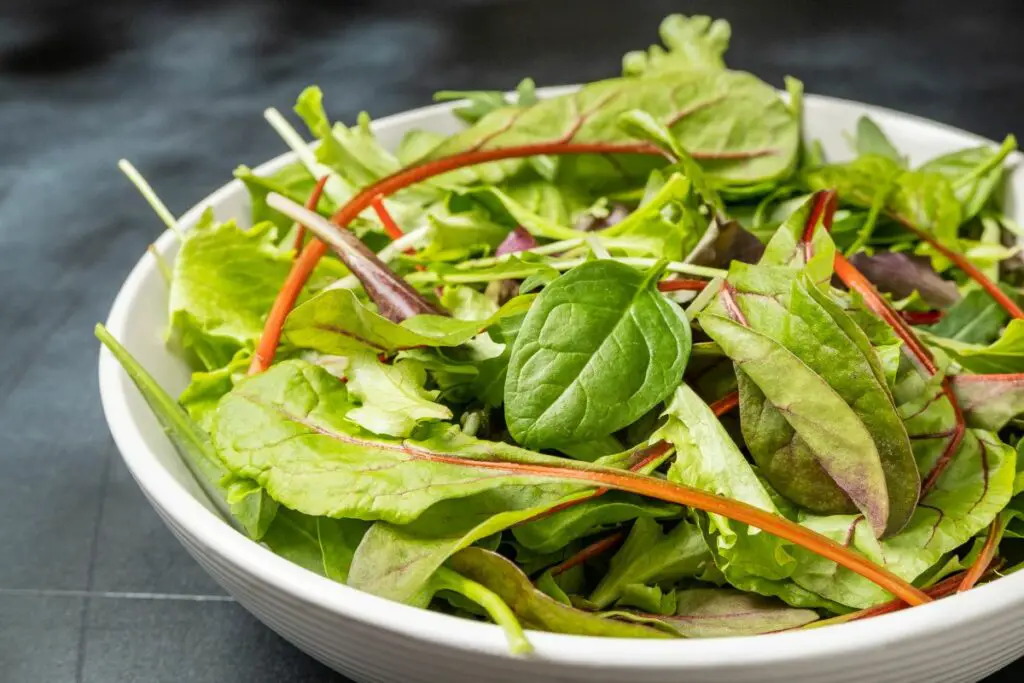 After giving the greens in a chicken salad so much grief, you'd be forgiven for being a little confused as to why we're suddenly recommending serving a chicken salad with another salad!
However, this particular kind of salad doesn't just contain the leafy greens that you already find in chicken salad, but so much else besides it. Quite often, a good green salad will often contain other vegetables, such as tomatoes, onions, and even marinated olives.
This adds so much to a traditional chicken salad, from the sweet bitterness of a fresh tomato to the briny flavor of a good olive, as well as a little extra heat from some fresh slices of onions.
Green salads can often be served either as part of their own, separate plate of food or perhaps they can be mixed into a chicken salad directly, which will allow for all those flavors to mix and settle.
If you're looking to stick with a healthier side, then a green salad is always a great option.
2. Pork Chops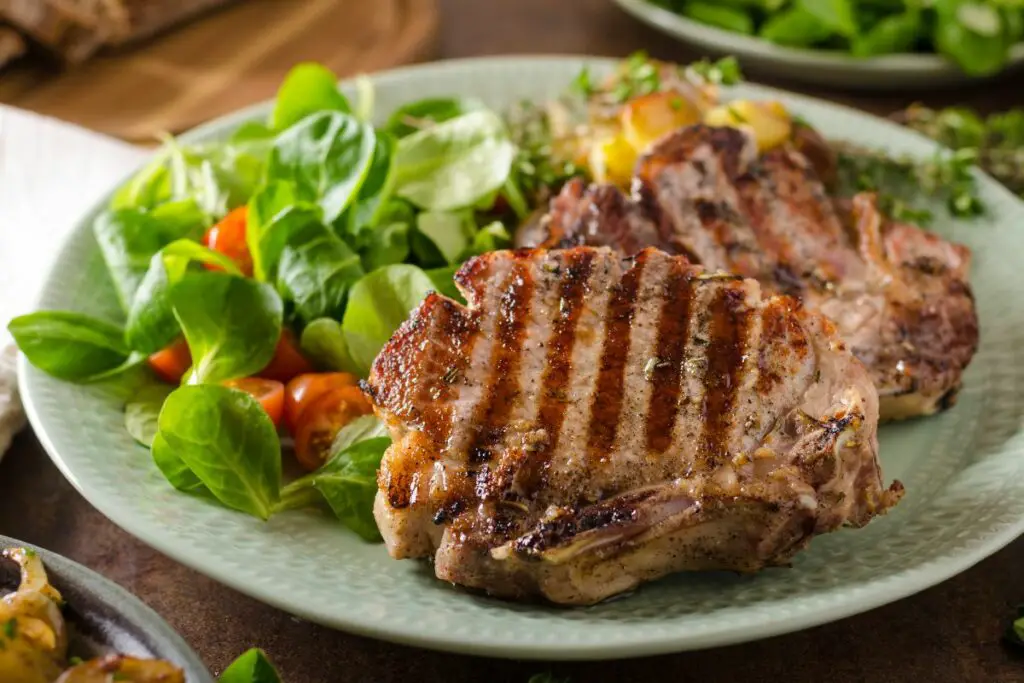 When it comes to meats that pair with chicken nicely, you're probably not going to find another meat quite like pork.
Pork is a very popular meat to serve by itself, but the high-fat content does mean that it is a meat that is best eaten in moderation. A little fat can be very nutritious in foods, but too much, and you risk all sorts of health problems.
This can often leave pork chops being served a little too small, and feeling less than filling on their own.
However, dice that pork chop up, and add it to a chicken salad, and you suddenly have an injection of just a little extra meat and succulent fat that is balanced out by the healthier ingredients of the chicken and vegetables.
It is a setup that benefits both foods in this case.
Plus, who doesn't love a well-seasoned and slightly crispy pork chop as part of their meal?
3. Butternut Squash Soup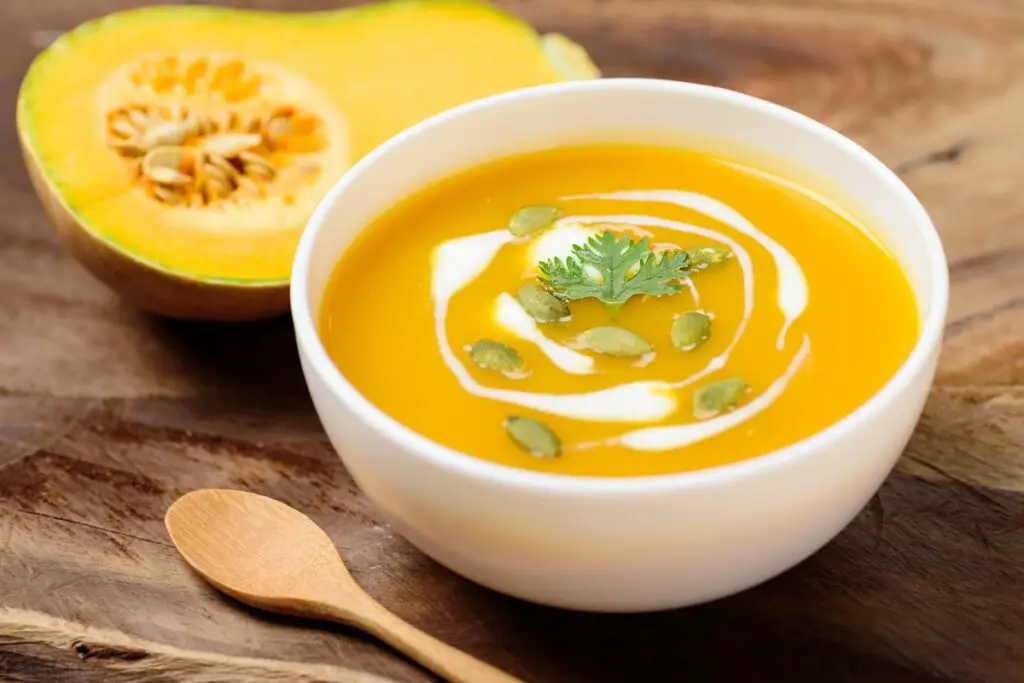 If you're looking for a good side dish for chicken salad, you can't go wrong with a good soup recipe. Considering that chicken and veggies are often vital parts of a good deal of soup recipes, perhaps this isn't the most groundbreaking revelation.
Still, that does leave a lot of options when it comes to deciding on just one soup over another. For our money, however, if you're wanting to stay with the healthiest option for a side dish, butternut squash might be our favorite soup.
This combination of sweet and savory makes for a great pairing with the subtler flavor of a chicken salad. Plus, good butternut squash is the perfect cozy meal for those colder days, making for a nice contrast with the usually served cold chicken salad.
(We also love dipping a chicken salad sandwich into a butternut squash, but don't tell anyone else that!)
4. Hot Dog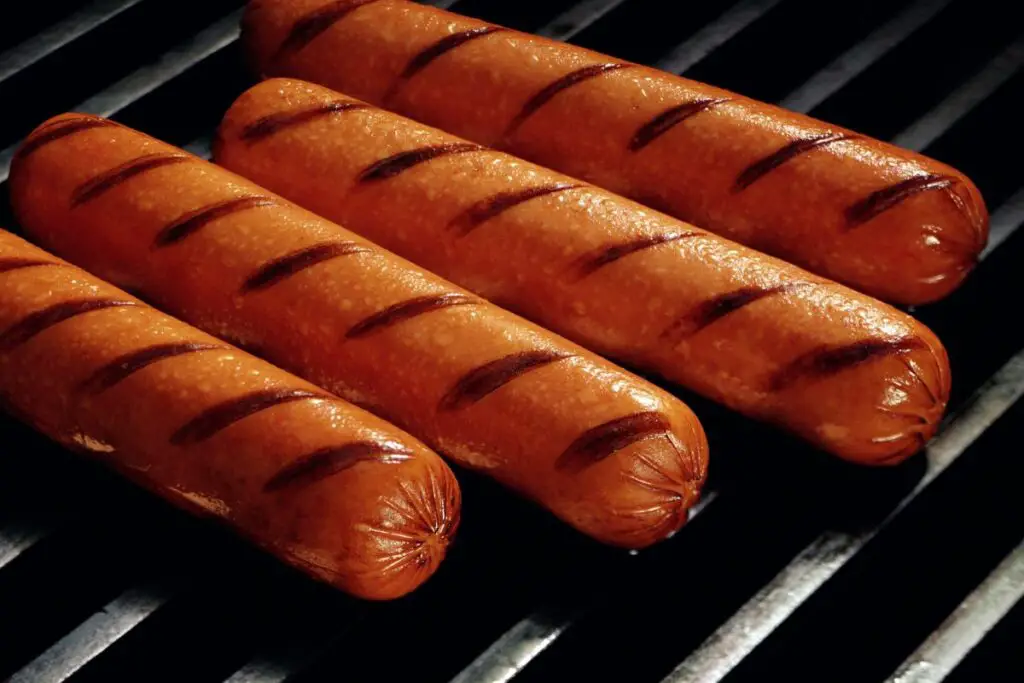 While this might seem like a strange pairing of different foods, just hear us out.
If you're serving your chicken salad that is diced and with a little mayonnaise, you'll find that this little dish is just the right consistency to be heaped onto a delicious hot dog bun.
This mashup is a little like a chili dog. Only here, instead of spicy beef, it's a cooling healthy topping. One that can help cool down a hot or spicy dog that is fresh off of a grill or out of the boiling pan.
So, all in all, a great side to have. But we have one question still:
In this scenario, is the hot dog a side to the chicken salad, or is the chicken salad the side to the hot dog?
Truly, one of life's greatest mysteries…
5. Fruit Salad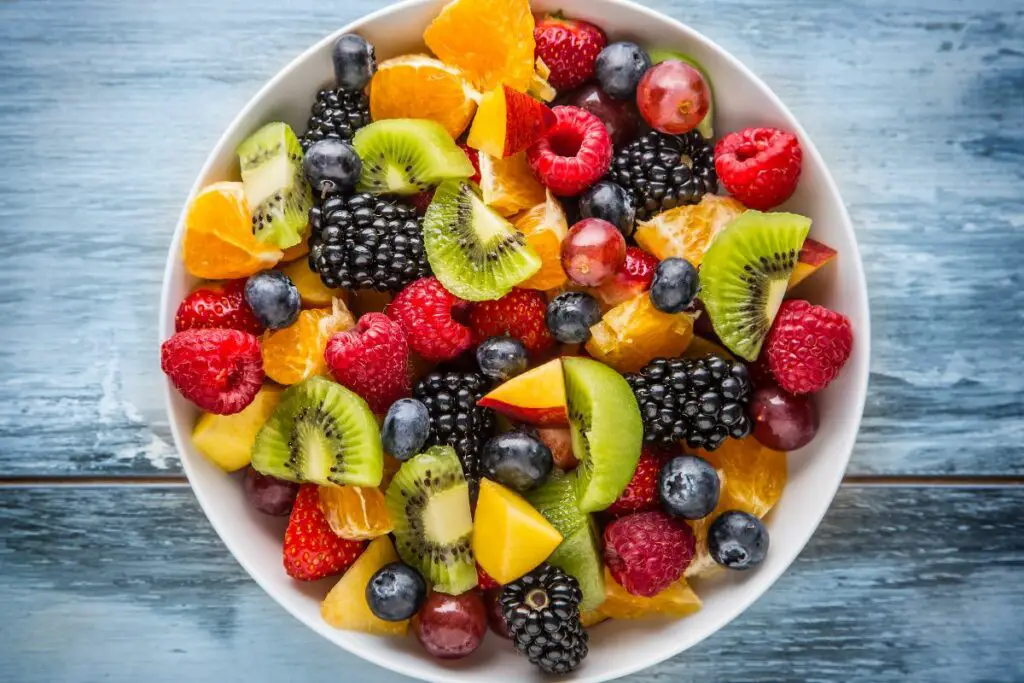 Coming back around to the salads, we have something more for the folks with a sweet tooth, but a side that is still popular with chicken salad.
Fruit salads offer a completely different flavor palette from chicken salads. Instead of a cooling healthy meal with a subtle savory flavor, a salad is incredibly bold by comparison, and packed with tons of fruit that is sweet and has great vitamins.
The exact flavors are up to you to decide on. Do you want a crunchier salad? Add tons of apples! Want a more zesty citrus flavor in there? Add some oranges? Want something super sweet for your cravings? Raspberries and strawberries are the perfect solutions!
It's all up to you to decide!
6. Sweet Potato Chips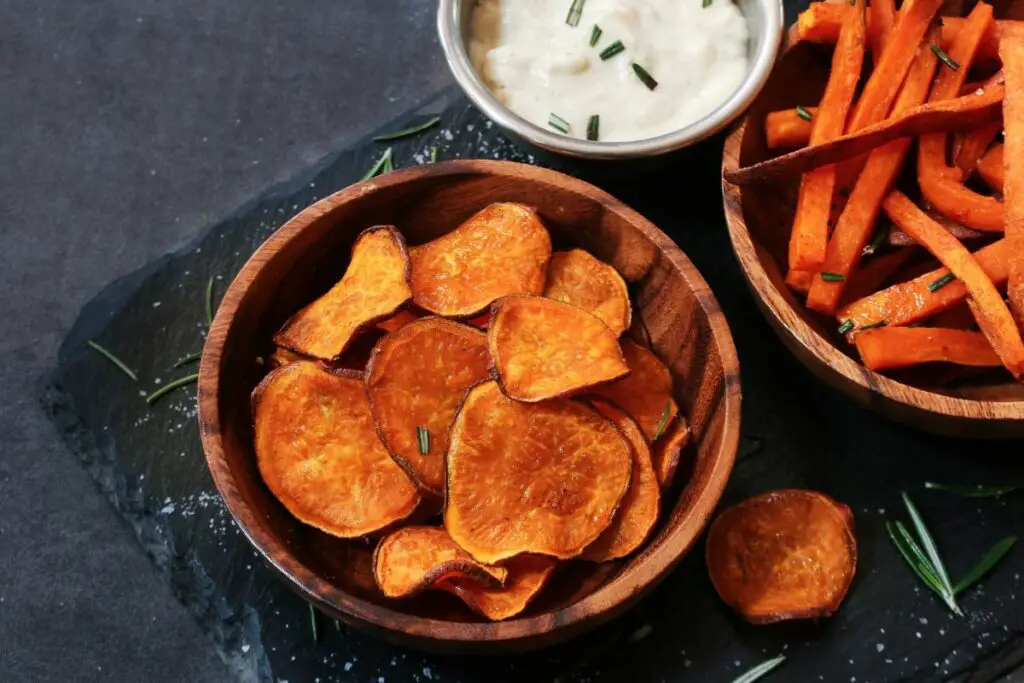 With chicken salad being a popular sandwich filling, it's no surprise that chips would also be a popular side to have with this particular food.
Pretty much any chips will go great with a good chicken salad. However, if you're looking for the best chips to have with a chicken salad, we would recommend sweet potato chips, with their sweeter flavor and healthier ingredients making them a perfect combination food for this dish.
Final Thoughts
So, if you're struggling to come up with a good side for chicken salad, make sure that you give these ideas a try!
6 Best Sides For Serving With Chicken Salad
Course: Sides
Ingredients
Green Salad

Pork Chops

Butternut Squash Soup

Hot Dog

Fruit Salad

Sweet Potato Chips
Directions
Pick a recipe from the list above
Click the recipe name and visit the website
Collect the ingredients and cook the food
Enjoy – don't forget to leave a review