Jasmine rice, just like most rice varieties, can be enjoyed with many dishes, either as a side or mixed with other ingredients.
However, there are some dishes that are best served with jasmine rice in particular, as it has the right consistency, texture, and flavor to accompany the other ingredients.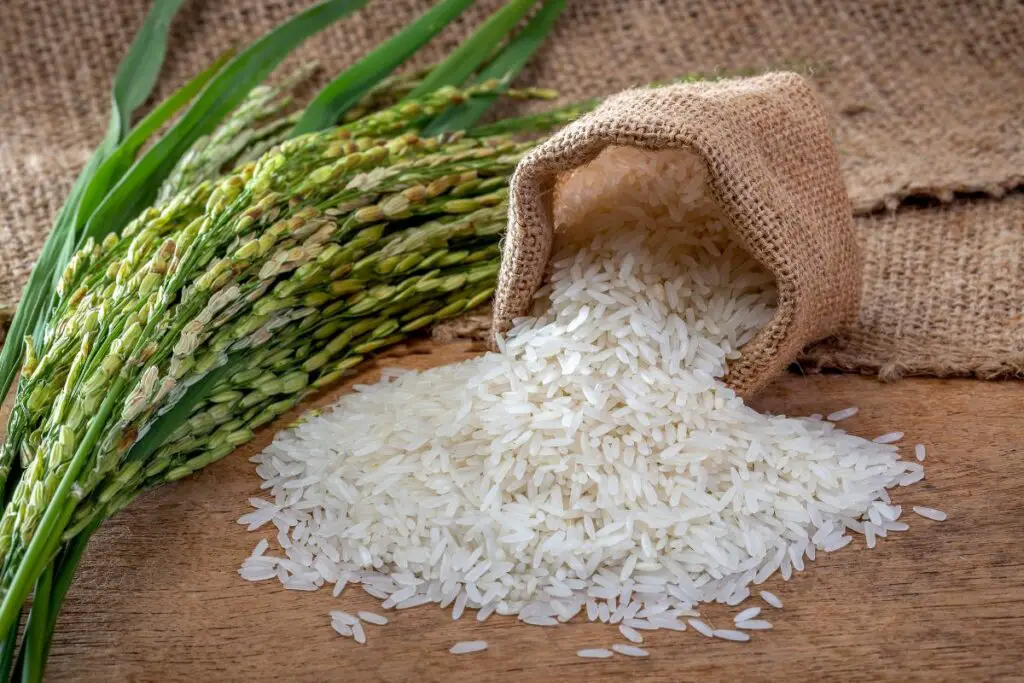 In this article, we will look at 9 amazing dishes you can serve with jasmine rice, some of which are traditional ones to Asian countries.
So, if you have some jasmine rice in the pantry you want to put into good use, keep reading below to check out our list with dishes you can use it in!
What Is Jasmine Rice?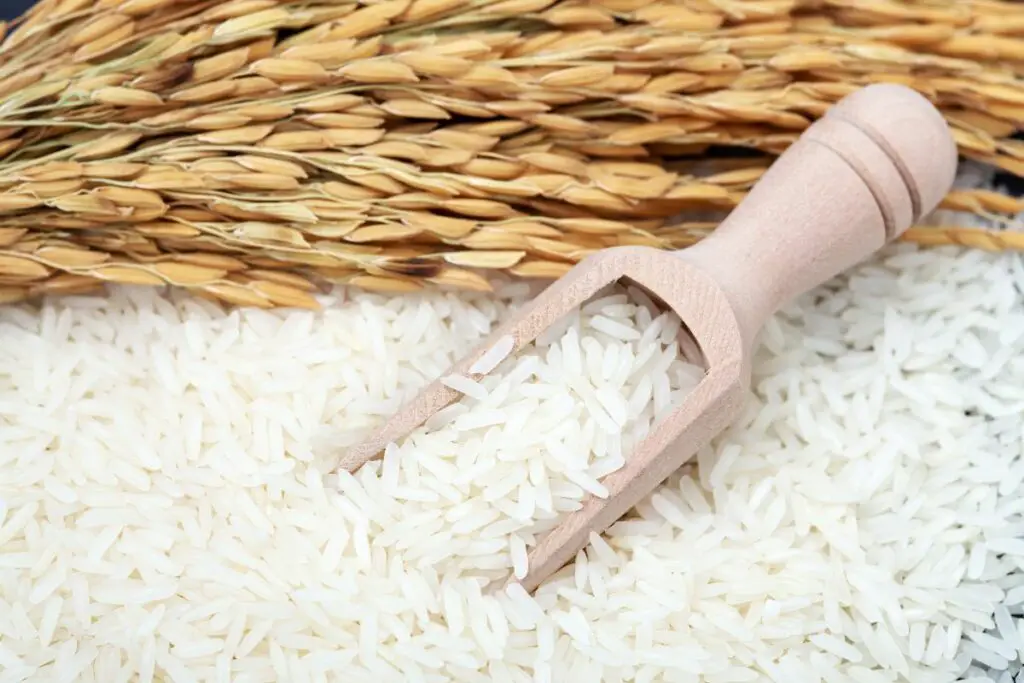 Jasmine rice is unique in that it is a long grain rice. It is soft and fluffy, with a mildly sweet taste. Native to Thailand, it also has a floral scent and creamy texture.
Given that it is simple to prepare and offers a pleasant flavor and aroma, jasmine rice is a common pick for several dishes.
How To Cook Jasmine Rice?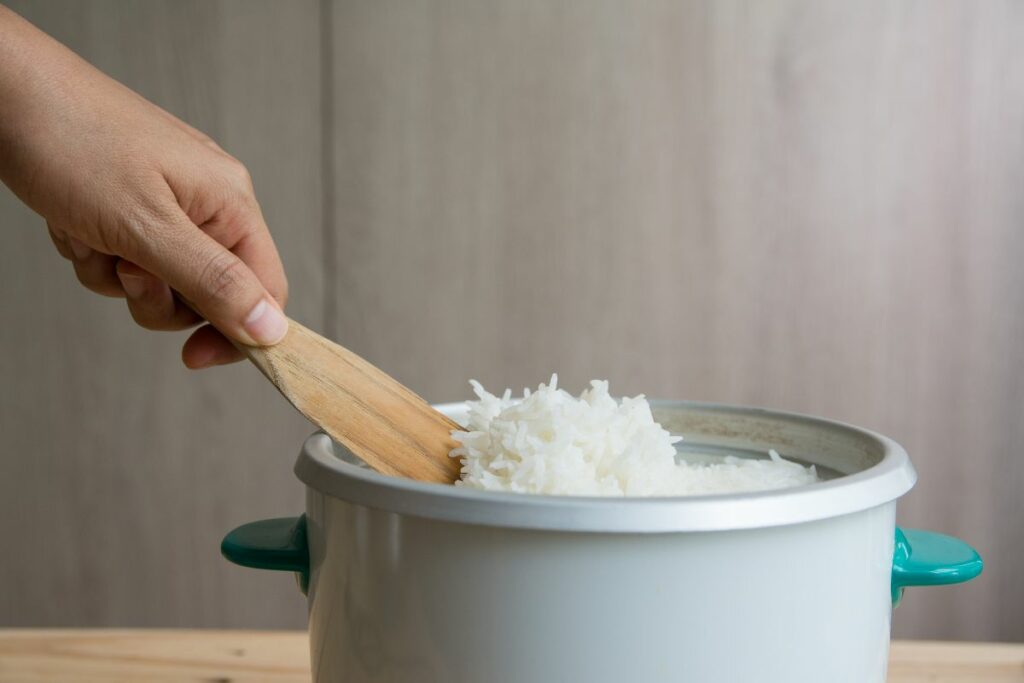 Cooking this rice properly requires using the appropriate water-to-rice ratio, and if done so, it could be kept for a maximum of 3 months in a well-sealed container.
1 1/4 cups water for 1 cup of jasmine rice is the perfect ratio as jasmine rice is not a rice that you would choose to make mushy and extremely soft, so you want to cook it in less water to turn it rather gummier.
If you wish to freeze the rice and eat it later in the month, you can reheat without thawing by simply taking it out of the freezer and putting it in the microwave with a couple of tablespoons of water.
9 Amazing Dishes You Can Serve With Jasmine Rice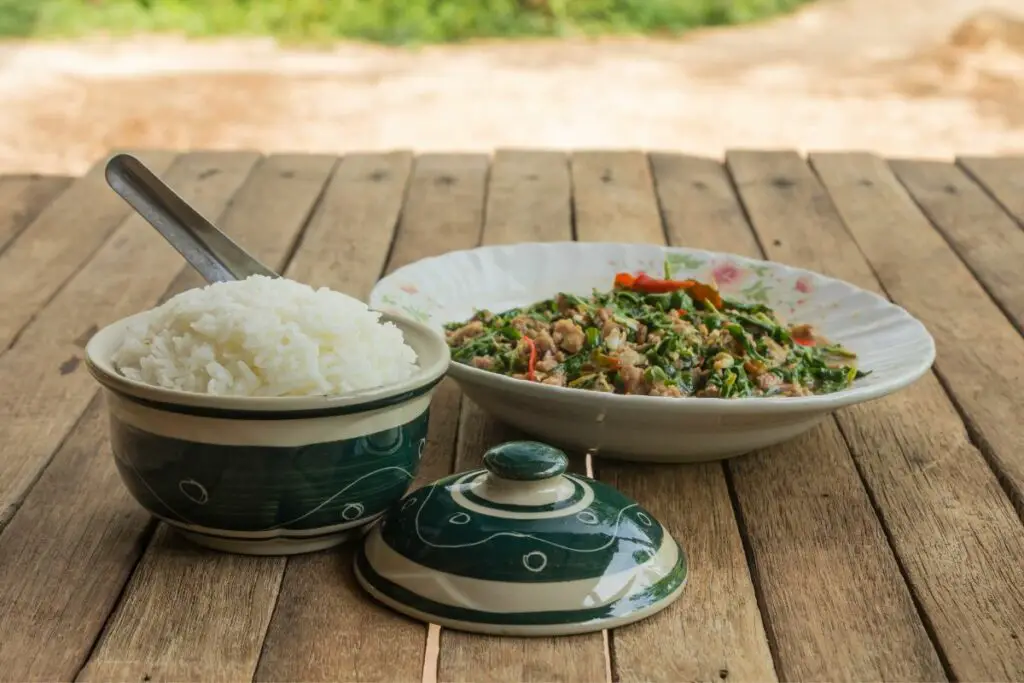 It doesn't matter whether you are a vegetarian or not; vegetable jalfrezi is a great dish to enjoy for lunch or dinner with some jasmine rice as it is simply delicious.
Even though it has no meat, it is made with chickpeas that are one of those legumes that are high in protein and fiber, making them a perfect ingredient for a complete meal like this.
Apart from the chickpeas, the vegetable jalfrezi includes pumpkin, sultanas, onions, coriander, and the sauce is made with tomato passata and a curry paste like tandoori that brings the spice to the table.
The spiciness of this dish and the sauce become the perfect accompaniment to the aromatic basmati rice that can soak up the sauce and make the spiciness more tolerable!
In case you think we are suggesting you cut some cheese slices and have them with your jasmine rice, you are wrong.
While you could do that at times when you're in a great rush and need to eat something really quick, pairing cheese with jasmine rice is not that simple.
Just like you would make macaroni and cheese by preparing a white sauce with cheese and milk that you would then pour over your pasta and bake it all together, you can do the same with jasmine rice by substituting it for the pasta.
Adding some broccoli florets to the mix can make your meal even better and add some fiber and greens to it, thus rendering it a bit healthier!
Thai cuisine is known around the world for its curry sauces and the use of coconut milk in most curry dishes.
Well, this dish is a combination of both together with chicken, which is a classic meat option for these meals.
Of course, if you have tried curry at least once in your life, you know that rice is an irreplaceable accompaniment to it, and so are most of the time the pita or naan bread.
The chicken curry is both sweet and spicy, while the jasmine rice comes once again to create a balance in every spoonful.
This is another saucy dish too, so serving it with jasmine rice is the perfect way to make sure you won't leave a single drop of the sauce on your plate!
Savoy cabbage Thoran might be something you hear for the first time, but once you try it with some jasmine rice you will add it to your meal plan without a second thought.
This cabbage is cooked in spices like chili, ginger, cumin, and turmeric, and is then covered with creamed coconut and cooked for a bit more.
The secret ingredient, however, is the curry leaves and black mustard seeds added beforehand together with some finely sliced onion, all of which are cooked in some coconut oil, making this dish even more flavorful.
With shredded coconut and coriander leaves as toppings, this dish wouldn't be complete without the jasmine rice that adds some healthy carbs to it.
From the Thai red curry with chicken, you can travel nearby to the Vietnamese cuisine to taste the delectable pork with jasmine rice.
What makes this pork so special is the Vietnamese paste it is covered with, which is made with lemongrass paste, shallot, a Thai fish sauce, lime, garlic, pepper, and some sugar.
This is a classic recipe you need to try when you are craving some jasmine rice, and the best way to serve this rice and pork is with some veggie strips like carrots and cucumbers, mint leaves, and some or lots of chili sauce, depending on how spicy you want your meal to be.
Cranberry sauce, soy, cinnamon, crushed garlic cloves, salt, pepper, and vegetable oil are the marinade ingredients you need to cover your duck breasts before frying them.
The duck fat that will be released will add some extra juices to the dish, making the meat juicier and tastier than ever.
As for the jasmine rice, it is a perfect pairing to the duck and even more so to its juices that you will want to lick from the plate!
Just like with the cheese, you can always fry or boil a couple of eggs and have them with your jasmine rice if you are looking for a quick meal to eat before you head back to work.
However, to make the most out of this fantastic pairing, you need to cook an iconic dish like the egg fried rice.
To be honest, it is probably just as quick of a dish as some rice with boiled eggs are, as you can have it ready in no more than 10 minutes.
The jasmine rice is cooked and cooled before being mixed in the pot with some eggs and peas. What you will ultimately get is some fried scrambled eggs and rice mix, with the addition of some peas for extra fiber and taste.
Served with a soy and sesame oil sauce, it is a simple and yet delicious dish you must try!
If you want to serve your jasmine rice with veggies but the jalfrezi does not sound like something you'd enjoy, then this Thai skillet eggplant is a great alternative.
Eggplant chunks cooked with spices, peppers, scallions, and shallots in a tamari and rice vinegar sauce with lots of coconut milk result in a Thai-style dish that can only be served on a bed of jasmine rice.
The addition of jalapeno to the eggplant skillet makes it quite spicy, so that's another reason why jasmine rice is necessary to create a balanced taste with its freshness.
While you can serve the dish warm, you can always let your rice cool and serve the eggplant warm on top of it. This is a great idea for hot summer days when you are craving this dish, but the warm weather makes the idea of eating a hot dish impossible.
Onions, peppers, and mushrooms are sauteed and then cooked with the rice with herbs and spices in a chicken broth before adding the shrimp.
Before adding the shrimp to the pan, you need to cover it with some oil, salt and pepper. Once the rice is cooked, you can then add the shrimp and let it steam for 5 minutes.
The combination of rice and shrimp is another hit, so if you are a pescetarian or don't want to have meat with your rice, this is another great dish to get some protein in!
The Bottom Line
Jasmine rice is very aromatic, making it a great accompaniment to meats and veggies, as well as seafood dishes like the shrimp one we have on this list.
It is very easy to cook, meaning you don't need to spend much time or energy into it, leaving you with plenty of time and willingness to perfect your main dishes that you can serve it with.
9 Amazing Sides You Can Serve With Jasmine Rice
Course: Sides
Directions
Pick a recipe from the list above
Click the recipe name and visit the website
Collect the ingredients and cook the food
Enjoy – don't forget to leave a review